The body of a dead pangolin was left lying in the middle of the road on July 30 at about 10.30pm.
A driver, Abiel Neo, discovered it while driving along Upper Thompson Road.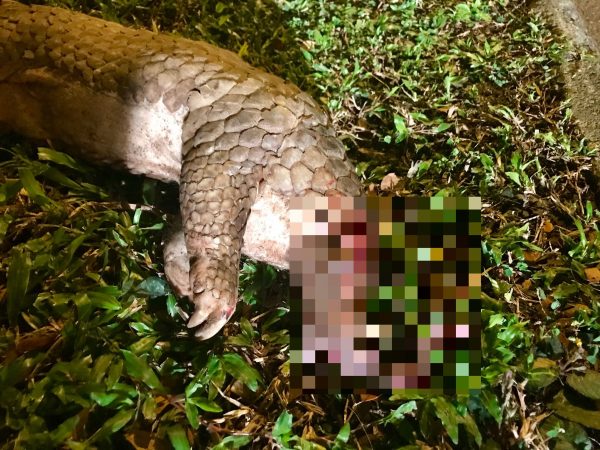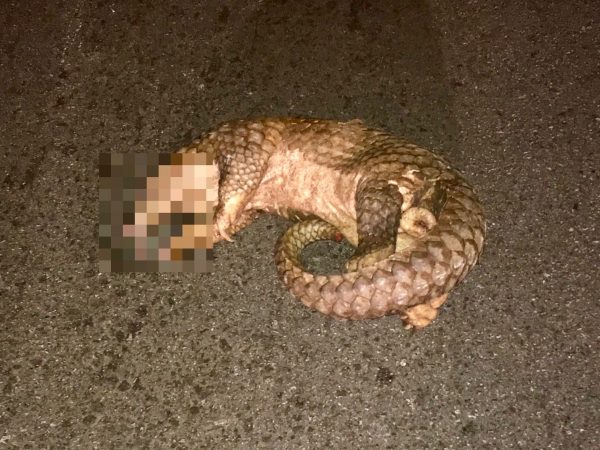 Construction nearby
In an email to Mothership, Neo deduced that the critically endangered animal was a roadkill -- supposedly a result of the construction works going on nearby.
According to Neo, barriers had recently been put up in such a way that separates a small section of a nearby forest from its main body, which might have caused the pangolin to cross the road while foraging.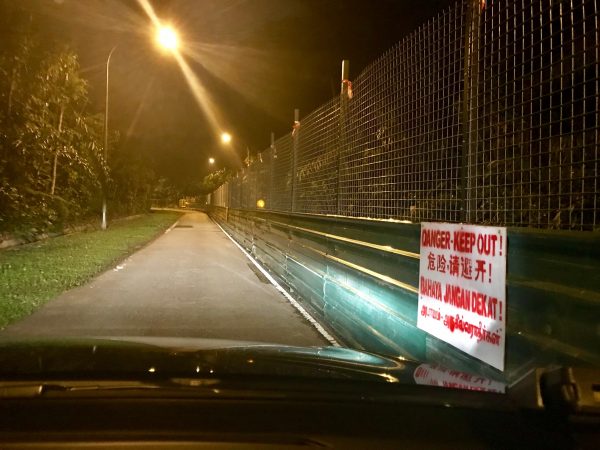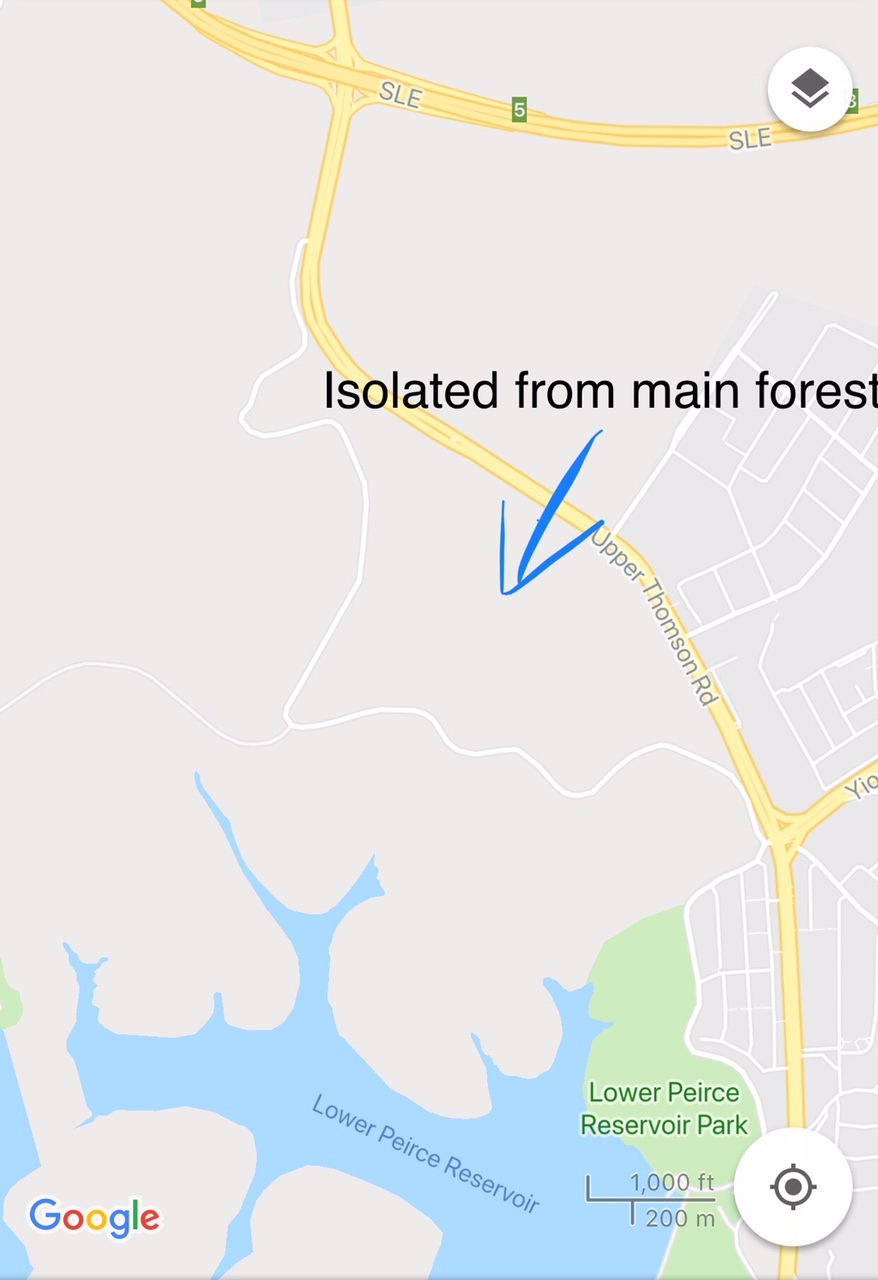 Although Neo observed that there were gaps for animal crossings, he worries that larger and slower animals like pangolins might not be able to find them.
Drivers swerved around pangolin
In a subsequent phone call with Mothership, Neo said other drivers were swerving around the pangolin in order to avoid running over its body.
He stopped his car, got out, and moved the animal to the grass by the side of the road.
A lady who was passing by told Neo that she would call ACRES to deal with the body.
[related_story]
Multiple pangolin roadkills
The Sunda pangolin is a scaled mammal found throughout Southeast Asia.
According to the International Union for Conservation of Nature, it is listed as critically endangered as of 2014, thanks to hunting, poaching and rapid urbanisation.
Motorists are therefore advised to drive carefully if they are passing by a forested area.
As it is, this isn't the first time that pangolins have been the victim of our roads.
In March 2017, another dead pangolin was found by the roadside near the Central Catchment Nature Reserve.
In Feb. 2016, a dead pangolin was also found by the roadside in the Mandai area.
You can find out more about them here:
Top image adapted from pics from Abiel Neo
If you like what you read, follow us on Facebook, Instagram, Twitter and Telegram to get the latest updates.