Like wine, it turns out some National Day Parade songs age well.
The 2018 NDP song is a remake of We Are Singapore -- because writing a brand new one is overrated.
We Are Singapore was first released in 1987, making it 31 years old.
The way the ditty came about has been detailed in a short documentary, We Are Singapore: The Journey of a Song and a Nation.
We Are Singapore was composed by Canadian Hugh Harrison, a former jazz pianist.
It was actually the third national song he composed for the Singapore government. He was also the composer for Stand Up for Singapore (1984) and Count on Me Singapore (1986).
National songs campaign in the 1980s
According to Infopedia, a "quiet campaign" was launched by the government in the 1980s to promote community singing, foster solidarity and sense of belonging.
However, there wasn't many Singapore-centric songs that "fit the bill".
The government then started commissioning the composition of national songs such as We Are Singapore and Stand Up for Singapore, which were composed to celebrate Singapore's 25 years of self-government:
"Stand Up for Singapore was a call for [all Singaporeans], "Please do stand up for Singapore.", and the next message to them was, "Count on me, Singapore".

Thereafter, we thought it would be good for Singaporeans to come together, and say who we are, and what [we have], what stake we have in this country. So that's where We Are Singapore comes in."

- Richard Tan, former Deputy Director, Psychological Defence.
[related_story]
Part of the song was inspired by a 1966 speech made by then-Prime Minister Lee Kuan Yew to school principals, exhorting them to foster a community of students who prioritise the "survival of the community":
"We want... to produce a community that feels together [and, on certain things] responds together: This is my country, this is my flag; this is my President; this is my future. I am going to protect it."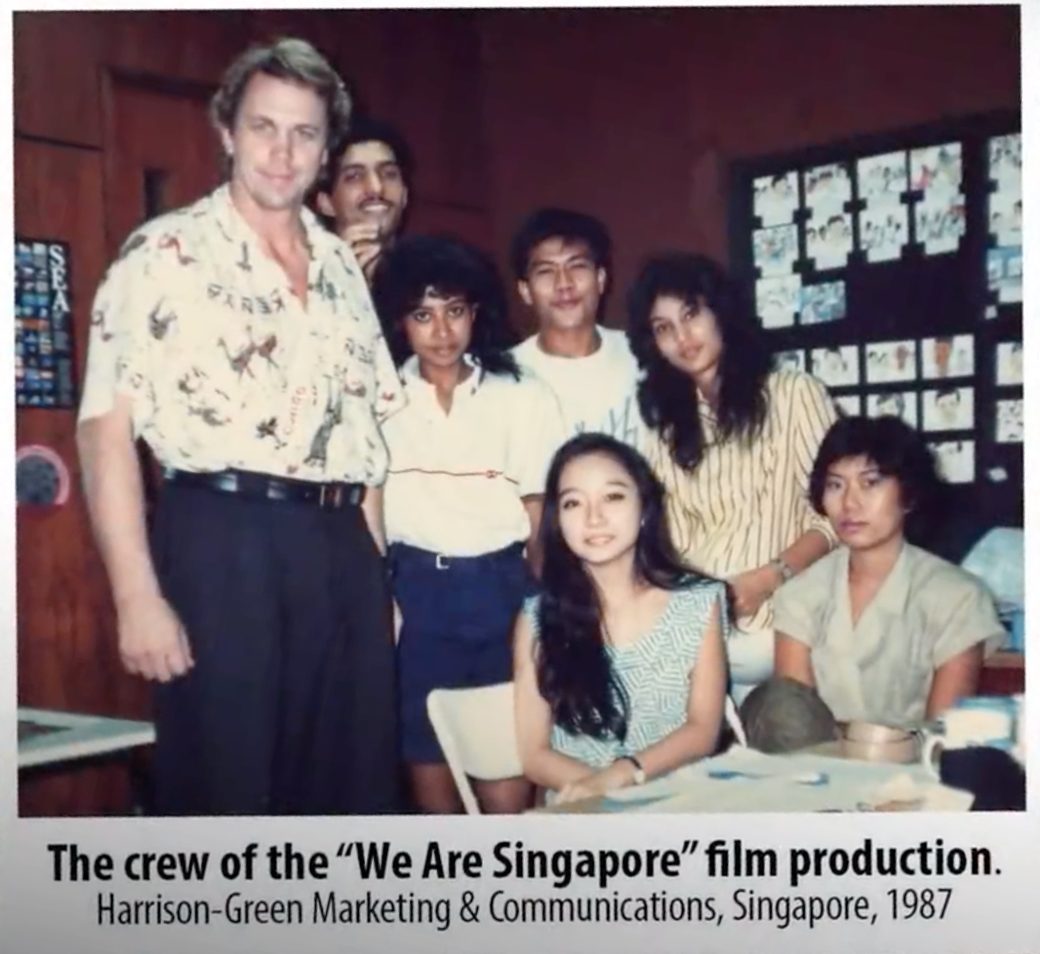 A product of its time
One of the challenges of composing We Are Singapore was the inclusion of the pledge as a bridge.
On paper, the tasked seemed impossible since the pledge was not written like lyrics and did not have build-in rhymes.
However, Harrison found that the pledge has a "natural rhythm" and by following it as the bridge builds up, is able to transit from the Pledge back to the chorus of We Are Singapore.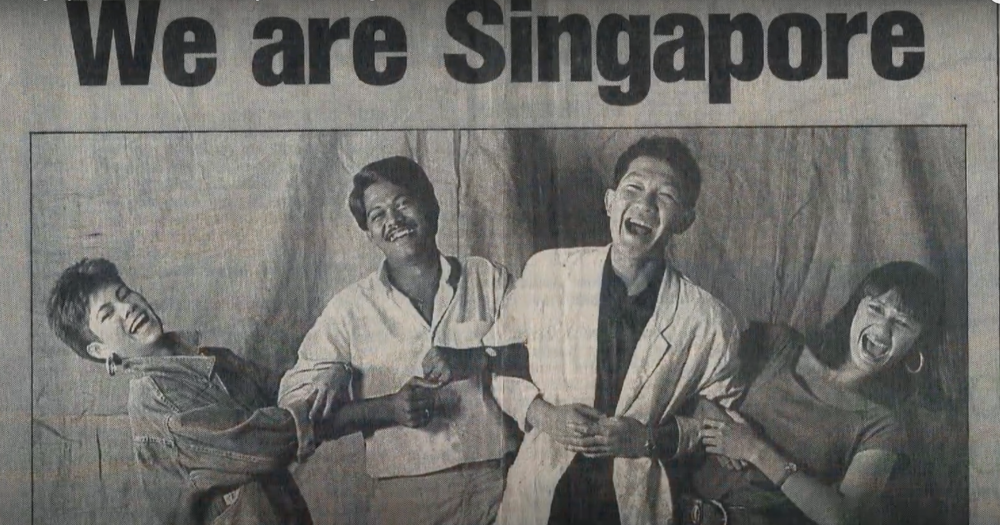 After the launch of We Are Singapore, cassette tapes and song sheets were distributed to schools, especially to younger students.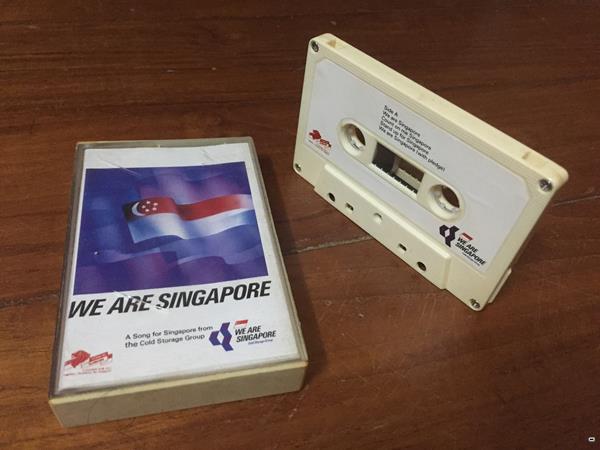 Some of you who are a tad older might also remember the song being played over the broadcasting systems at companies and schools.
Today the old national songs are so ingrained that a common refrain is that our new songs cannot hold a candle to them.
But when it was first launched, many Singaporeans thought We Are Singapore was "boring", "uninspired", and too "sentimental".
Now, Singaporeans seem to be singing a different tune, perhaps while looking back through the rose-tinted glasses of nostalgia.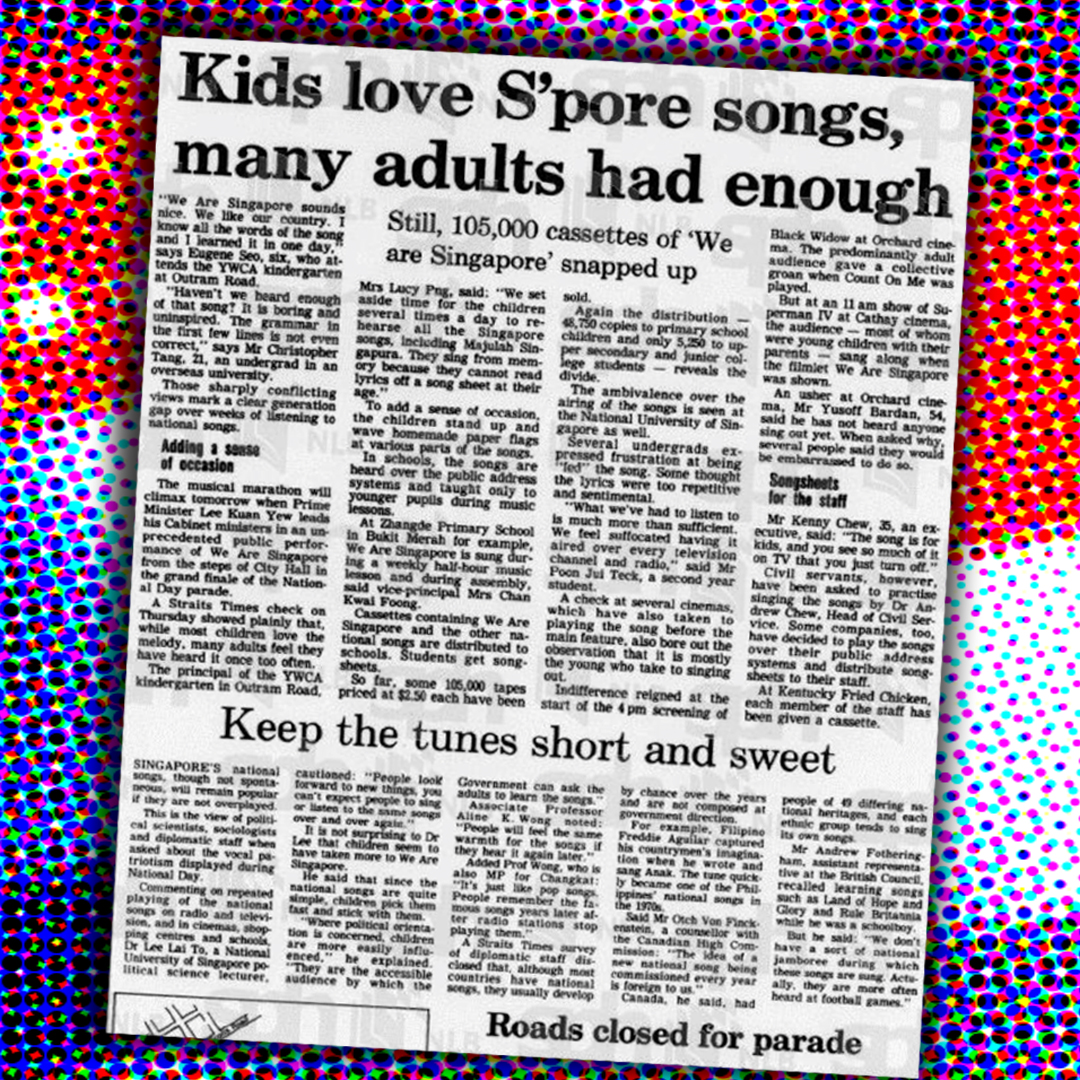 As reiterated by local jazz maestro Jeremy Monteiro in the documentary, the original We Are Singapore did what it was meant to do, which was to bring Singaporeans together, at a time when the country needed to convince itself that it was good enough to compete with the world.
More than three decades later, its remake reflects a different era and the hopes of Singaporeans now.
We Are Singapore, both old and new, are truly products of their times.
Watch We Are Singapore: The Journey of a Song and a Nation here:
&t=347s
Top image via YouTube
If you like what you read, follow us on Facebook, Instagram, Twitter and Telegram to get the latest updates.