There's something about a big empty building that fires up the imagination. Especially at night.
Alireza Mazouchian, who apparently lives close to the soon-to-be-defunct Tampines Junior College (TPJC), claimed in a Facebook post that he hears "creepy noises" coming from within the compounds of the school late at night.
In the July 26 post, he wrote:
"Erm guys, to be frank, TPJC is creepy man.

Especially eversince they started working on closing down the school, many weird noises (i mean voices) have been heard from the school.

Just 5mins ago a loud scream was heard coming from the school itself. 3 neighbours just came down and even asked me if i heard a scream coming from somewhere inside the school.

Look, i usually stand out here by the corridor of my house (by the lift) for a smoke. And these creepy noises have been going on and on."
Alireza also shared that as an MOE Certified Camp Instructor, the noises he heard could not be attributed to student camps in the school.
Can you see anything?
The few photographs he shared in his post served to illustrate just how creepy TPJC looks at night.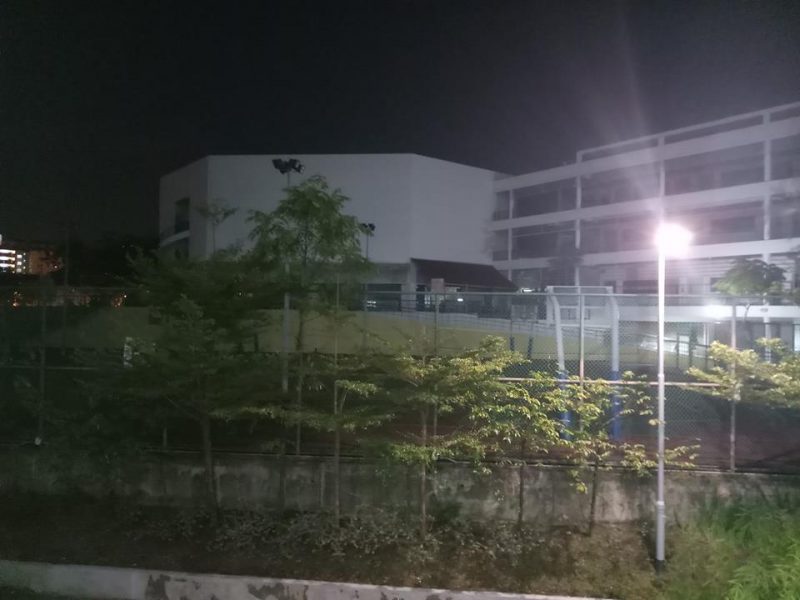 He said:
"You can see how dark it is on the left side (the area where the basketball court/field/canteen are) - as well as the pavement behind it.

*The areas are marked in red on the latest picture*

- We know what we saw. And so these are the areas where "a lady in white"(you know what i mean) were spotted. 3rd floor classroom corridor area and the canteen."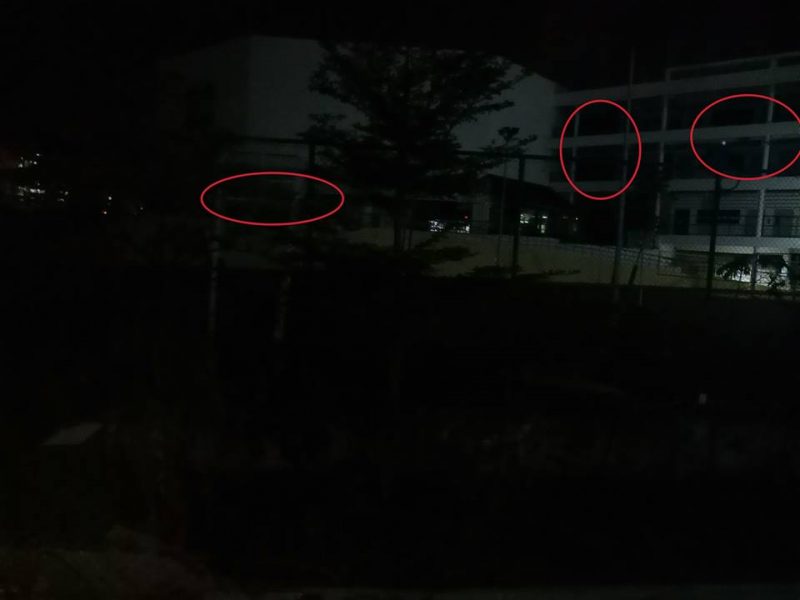 Rumours
Rumours of a mysterious ghost on the third storey of the school will be familiar to any TPJC alumni, like Hanna of the Class of 2006:
"Our school stadium has two toilets, which are at both end of the buildings – very dark and pretty much full of ghost stories and of course popular for night walks. Our third storey science labs and teachers' rooms are also famous for our resident ghost."
Other theories
Others shared their own scary encounters of TPJC on Alireza's Facebook post:

Some had theories of their own for the noises Alireza heard, but he shot them down: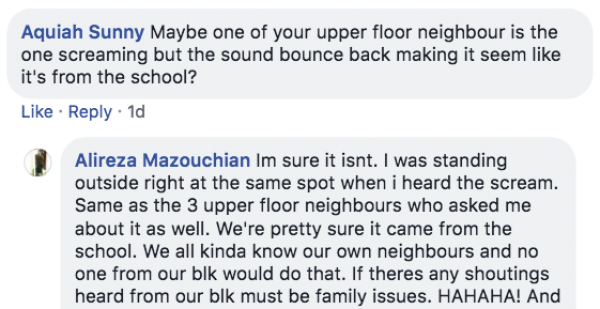 [related_story]
Whatever the truth, any spiritual residents of TPJC will soon be left alone, without any students to bother them.
TPJC is slated to merge with Meridian JC in 2019, leaving the present compound emptier than usual with only JC2 students occupying the premises.
If you like what you read, follow us on Facebook, Instagram, Twitter and Telegram to get the latest updates.