Media company Asian Boss is best known for having conducted on-the-street interviews seeking real, authentic Asian voices on the ground pertaining to socio-political issues.
While most of their videos are based on Korean, Japanese and Chinese topics, they've recently interviewed several Singaporeans on one interesting subject — whether Singaporeans know their own laws, specifically those that may seem strange or ridiculous to foreigners.
&feature=youtu.be
Aware of infamous rules
The ones interviewed were aware of the more infamous rules: that is the chewing gum and being naked in your own home (and exposed to public view), the latter being thanks to a taxi driver who was caught doing this in 2009.
One respondent said you can't have chewing gum at all in Singapore — in reality, the law has been softened to allow medical and dental gum, but buyers of these two products must have their names recorded.
List of laws referenced
Some of their questions have been simplified or mismatched from the wording and penalties that are listed in the statutes, but they are all factually listed in the Singapore Statutes Online website.
Here are the laws they made reference to:
[related_story]
Many agreed on the necessity of the laws
While some of the laws sounded unfamiliar to a few of them, most of the folks interviewed in the video agreed they are needed to maintain orderliness in Singapore.
For example, two interviewees agreed that the law against unauthorised use of someone's WiFi was rational: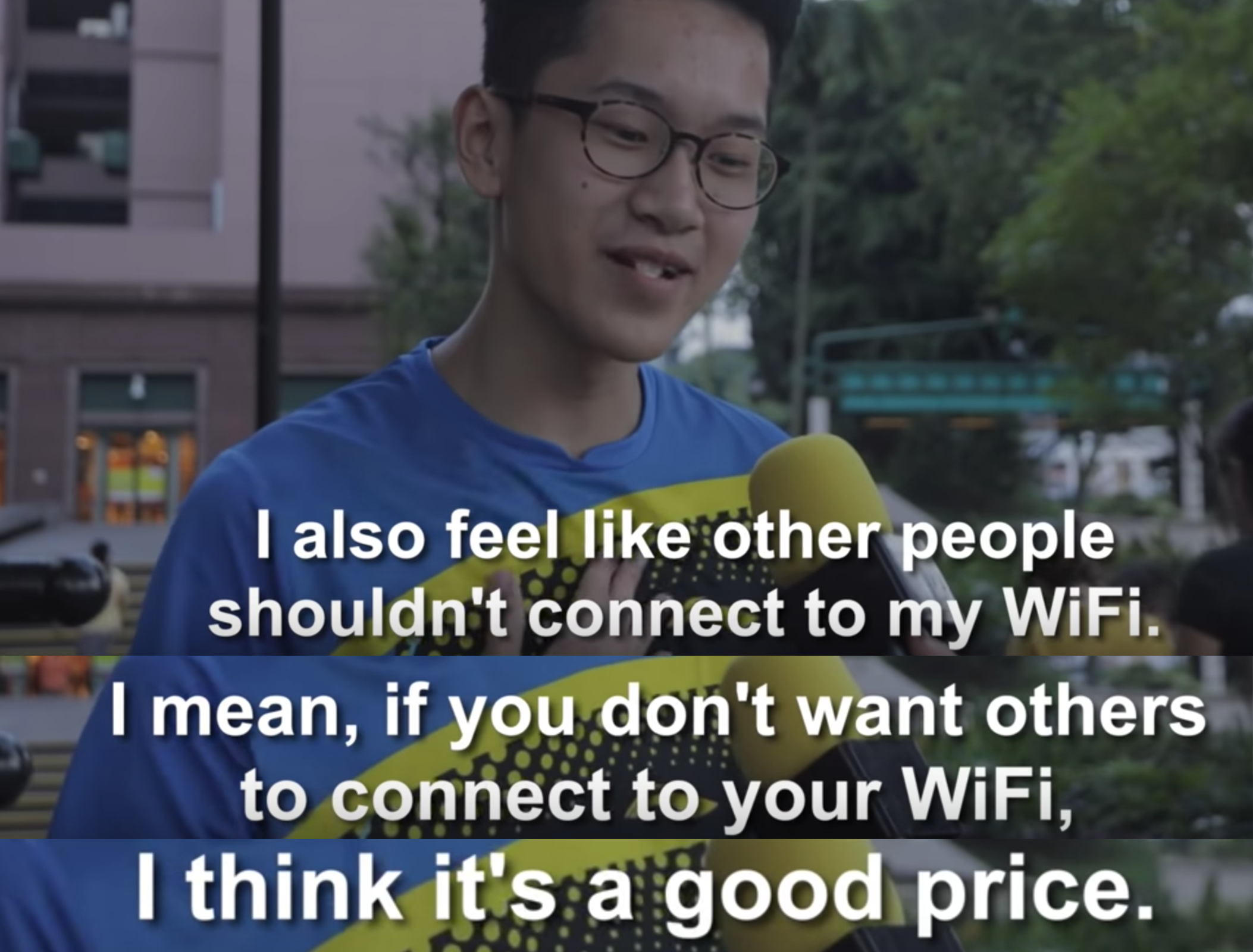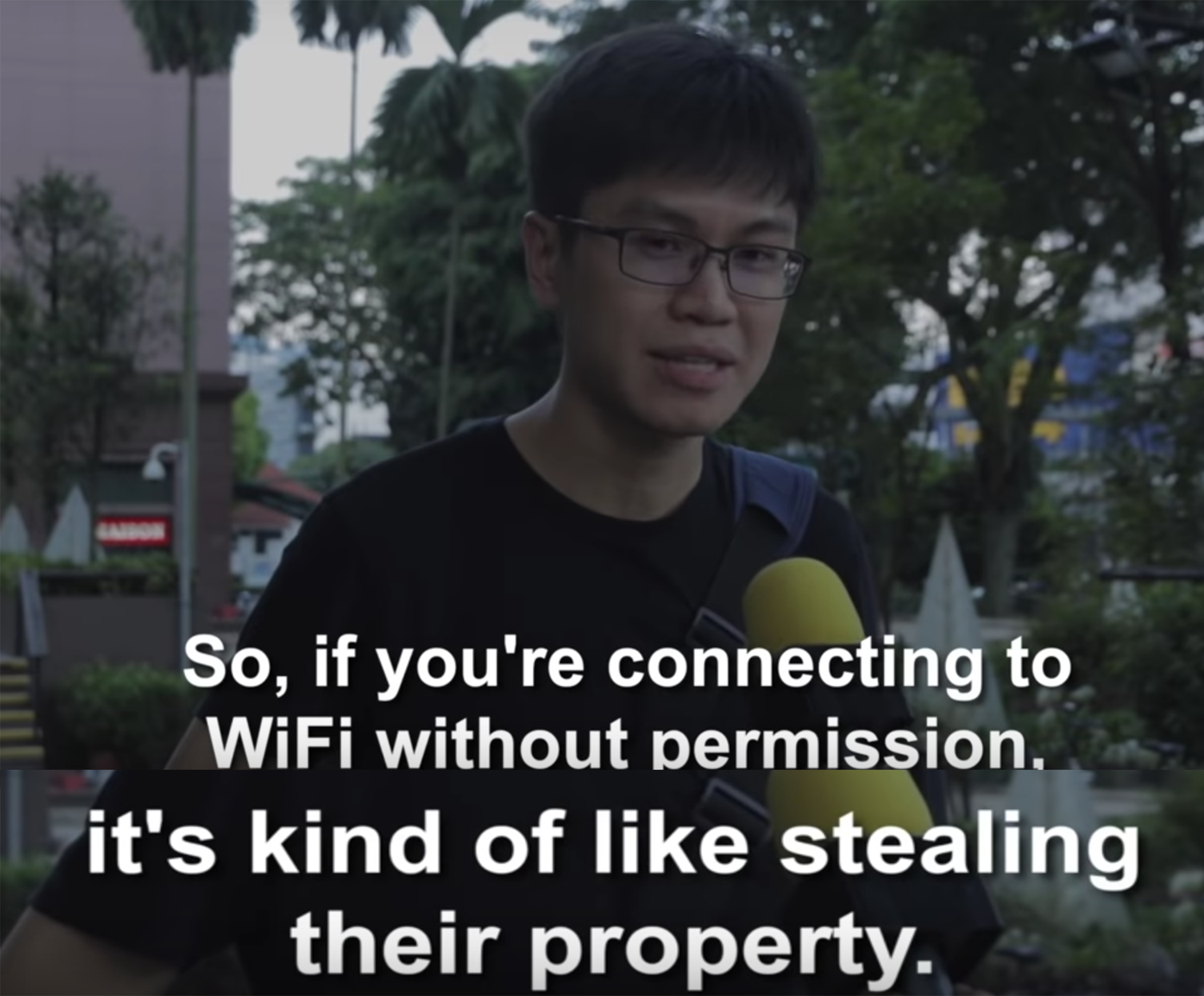 Several people also agreed that the law against not flushing public toilets helps to reinforce common toilet courtesy: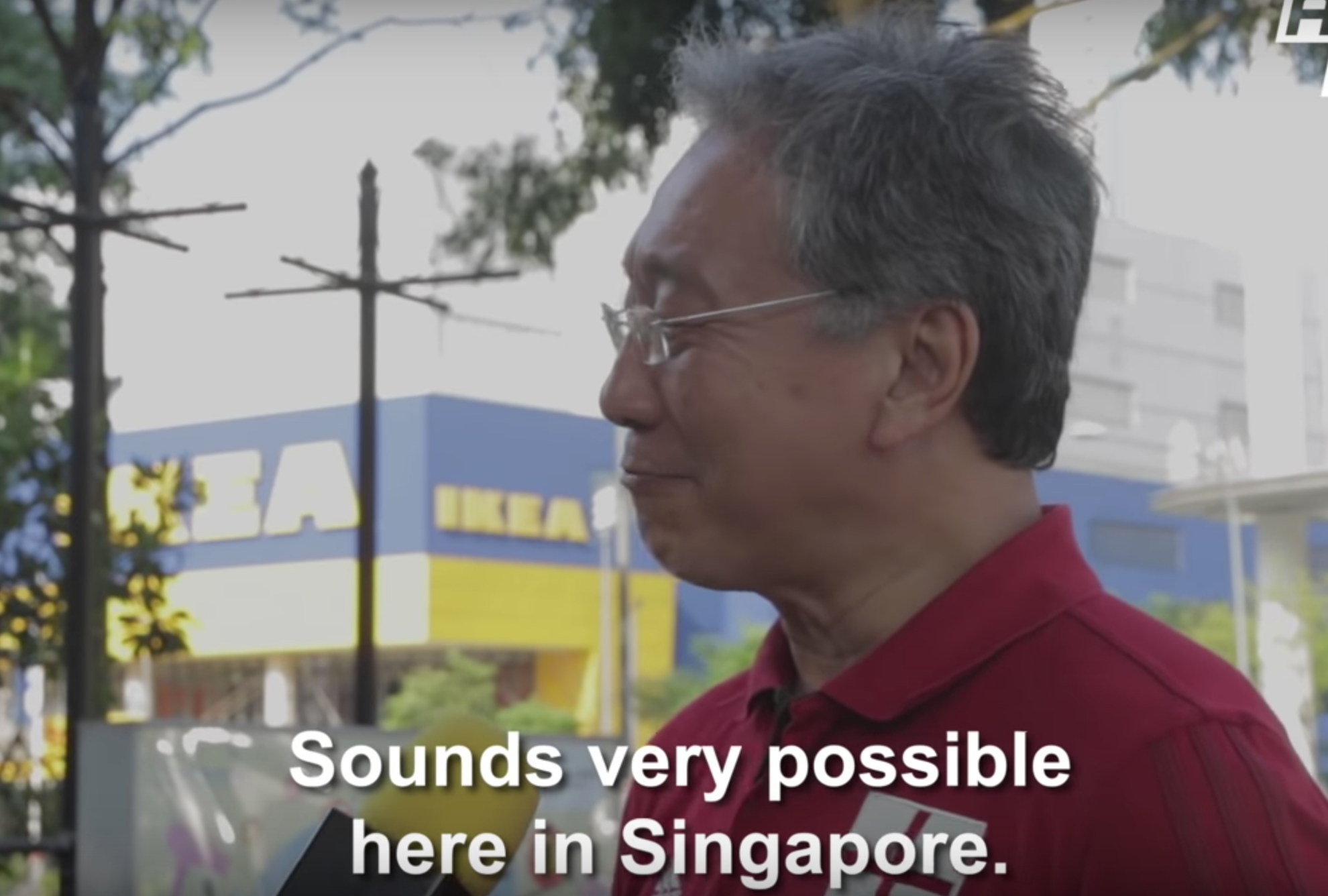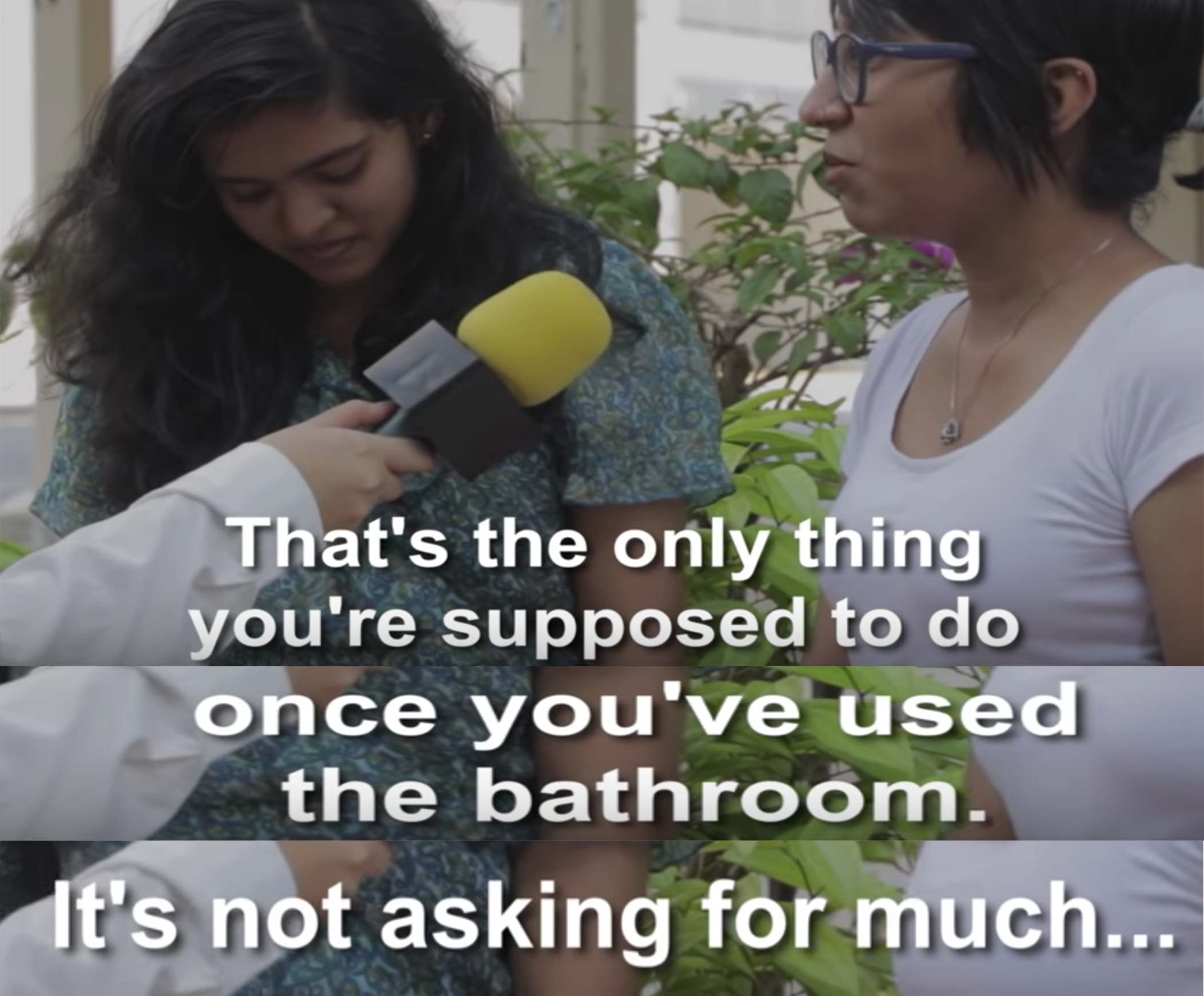 But at the same time, they also saw some shortcomings — likely because these are things they already do: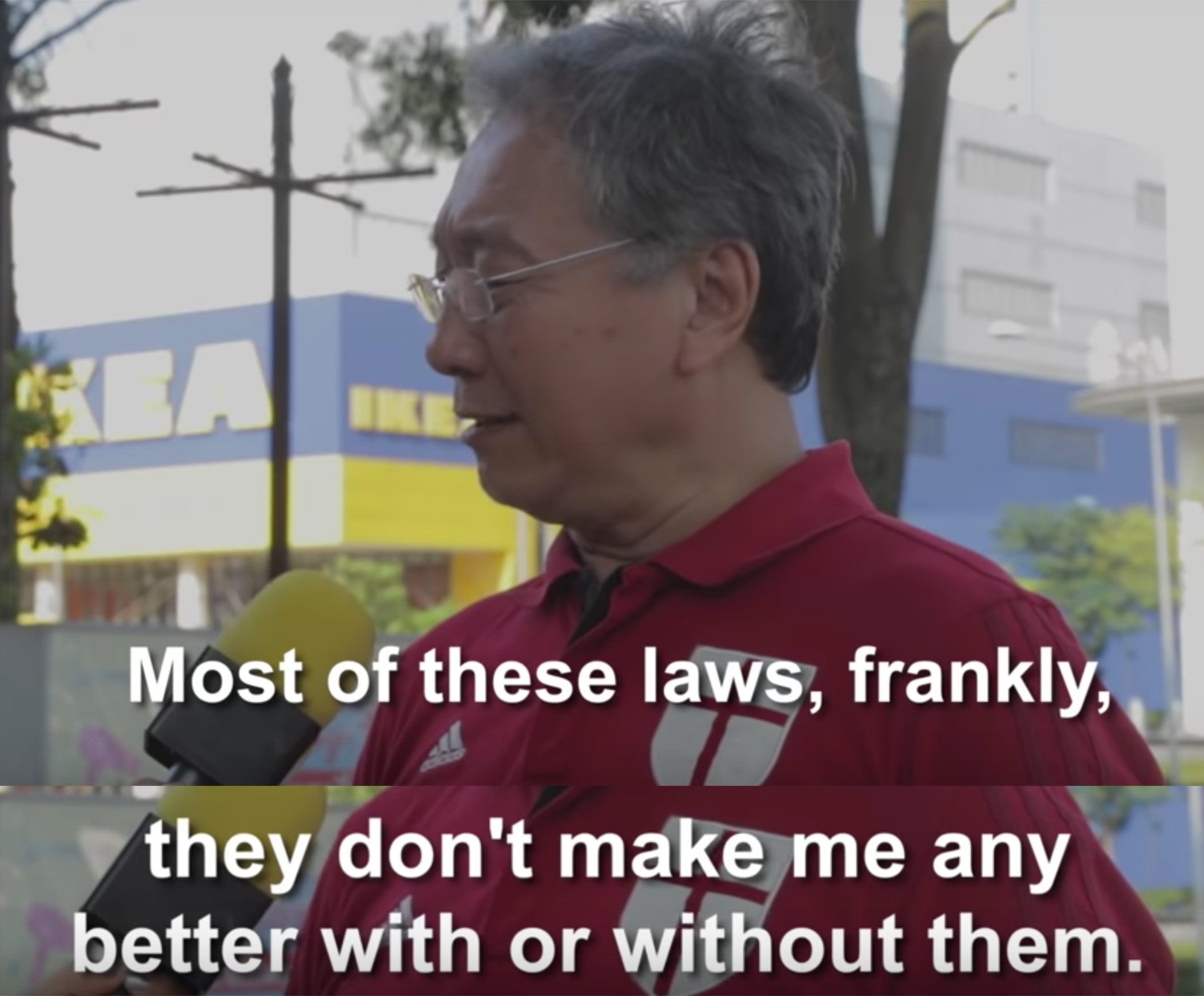 While agreeing about the fairness of imposing these laws on both locals and foreigners, a couple felt some space should be given for those who are genuinely unaware: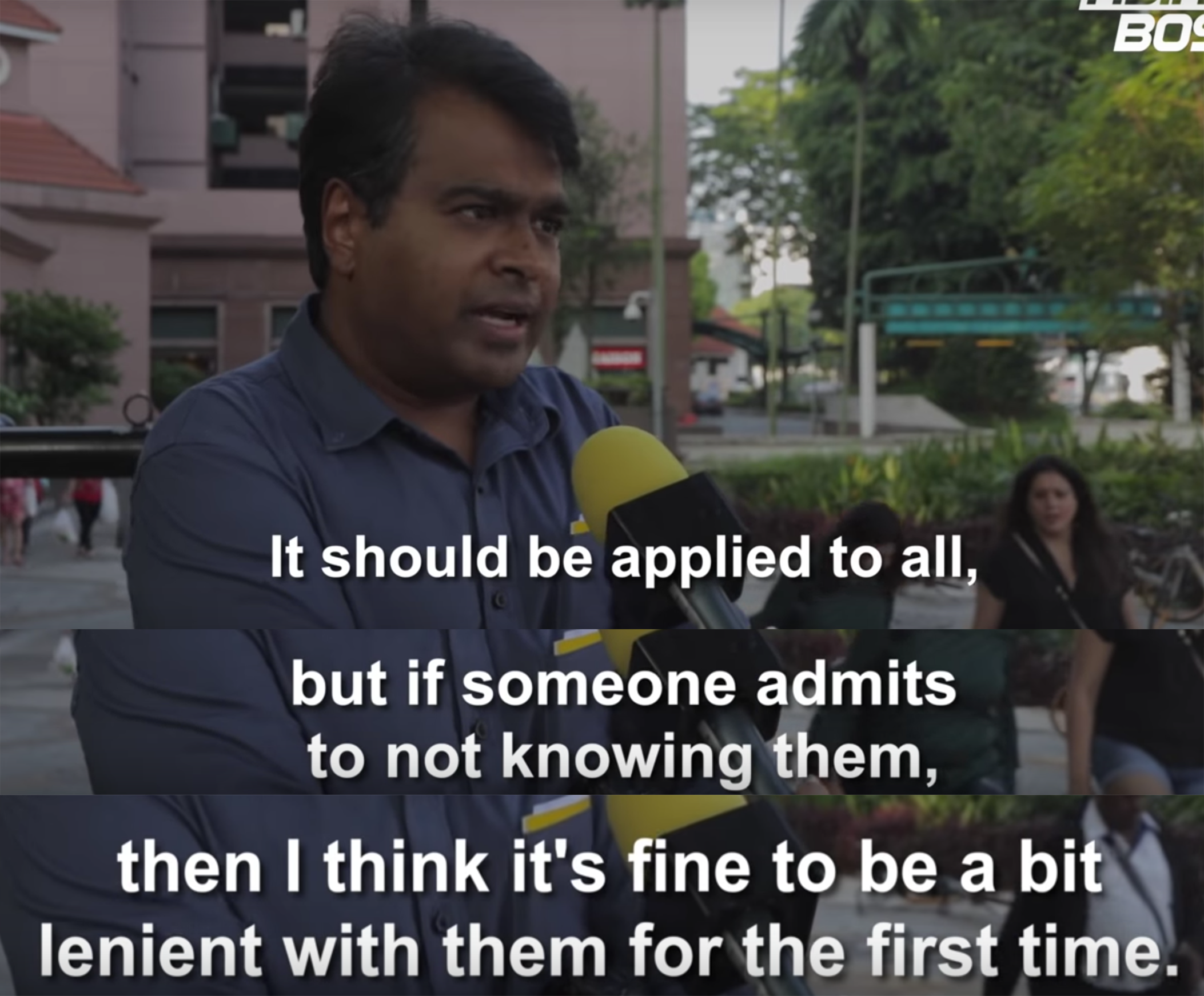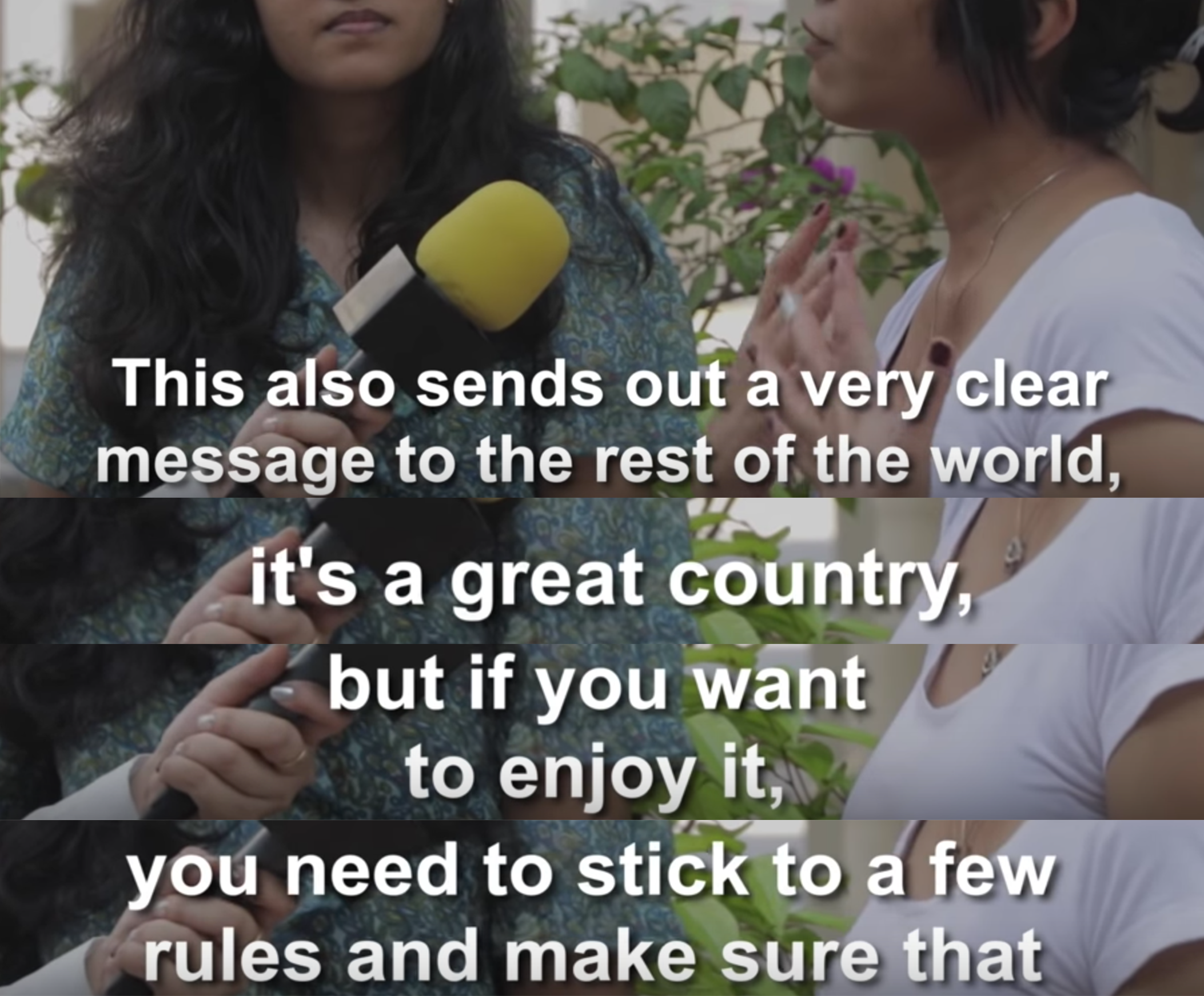 And even with the rules, those interviewed do see Singapore as a pleasant place to live in: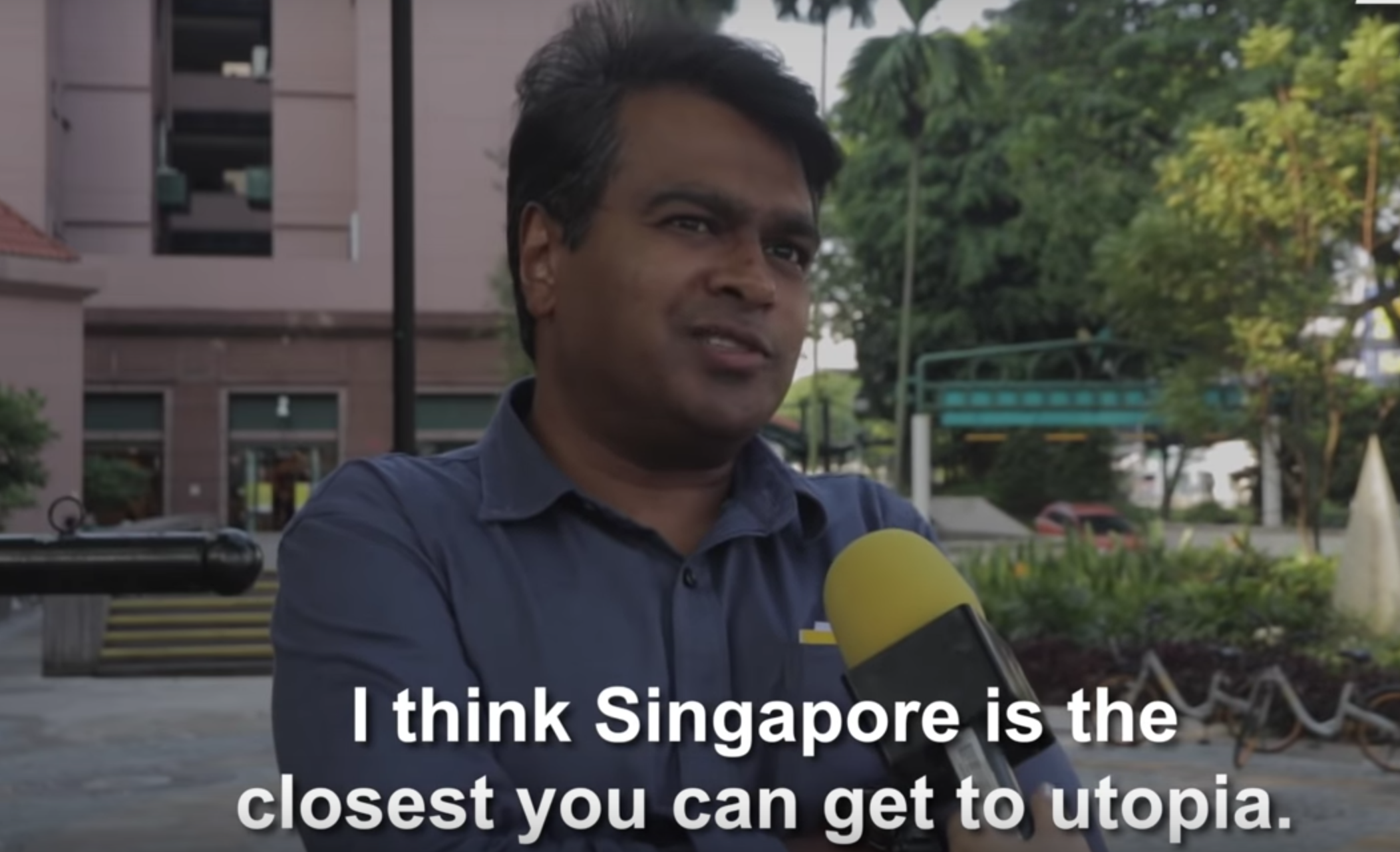 In any case, just remember to use common courtesy and not your neighbour's WiFi: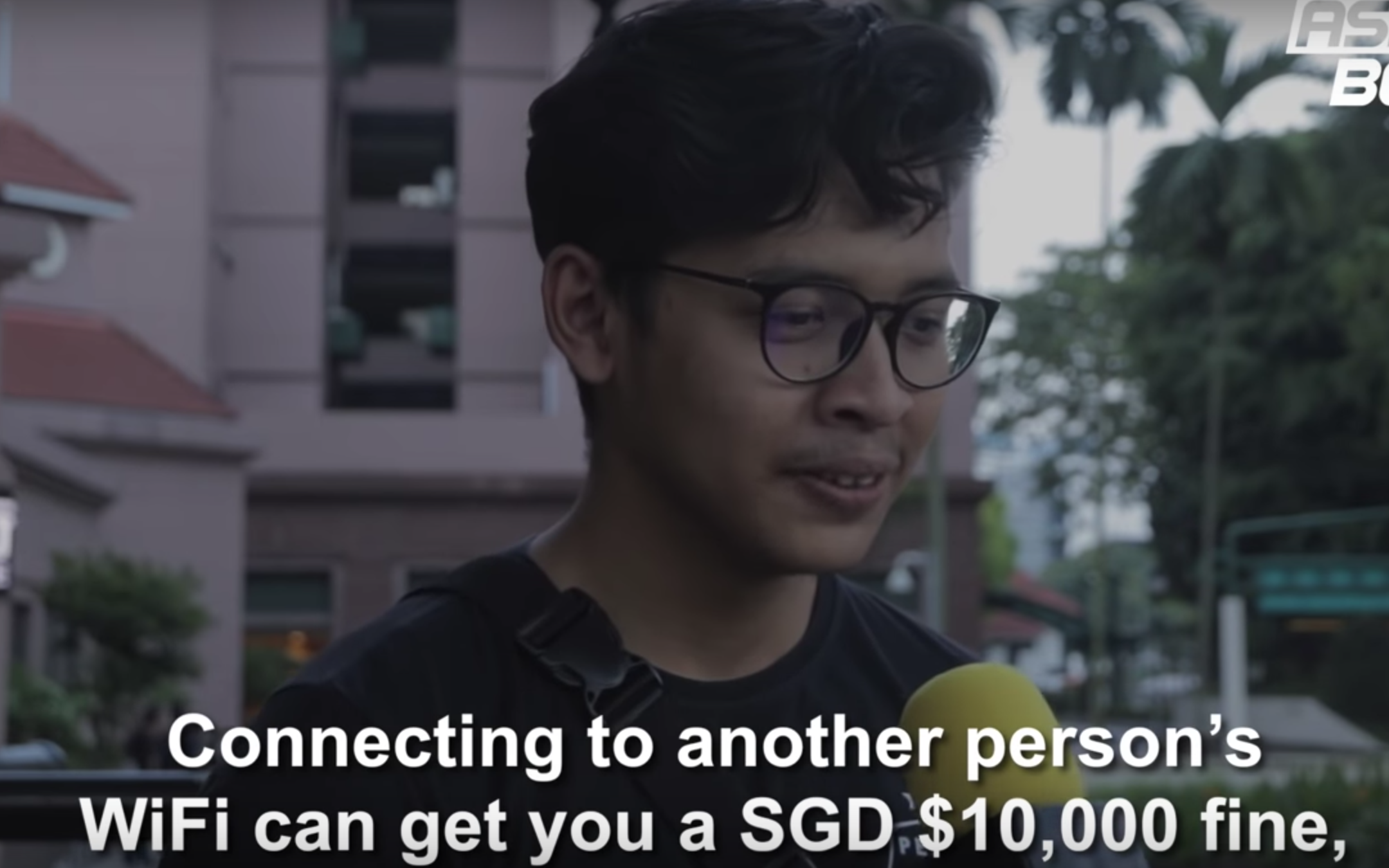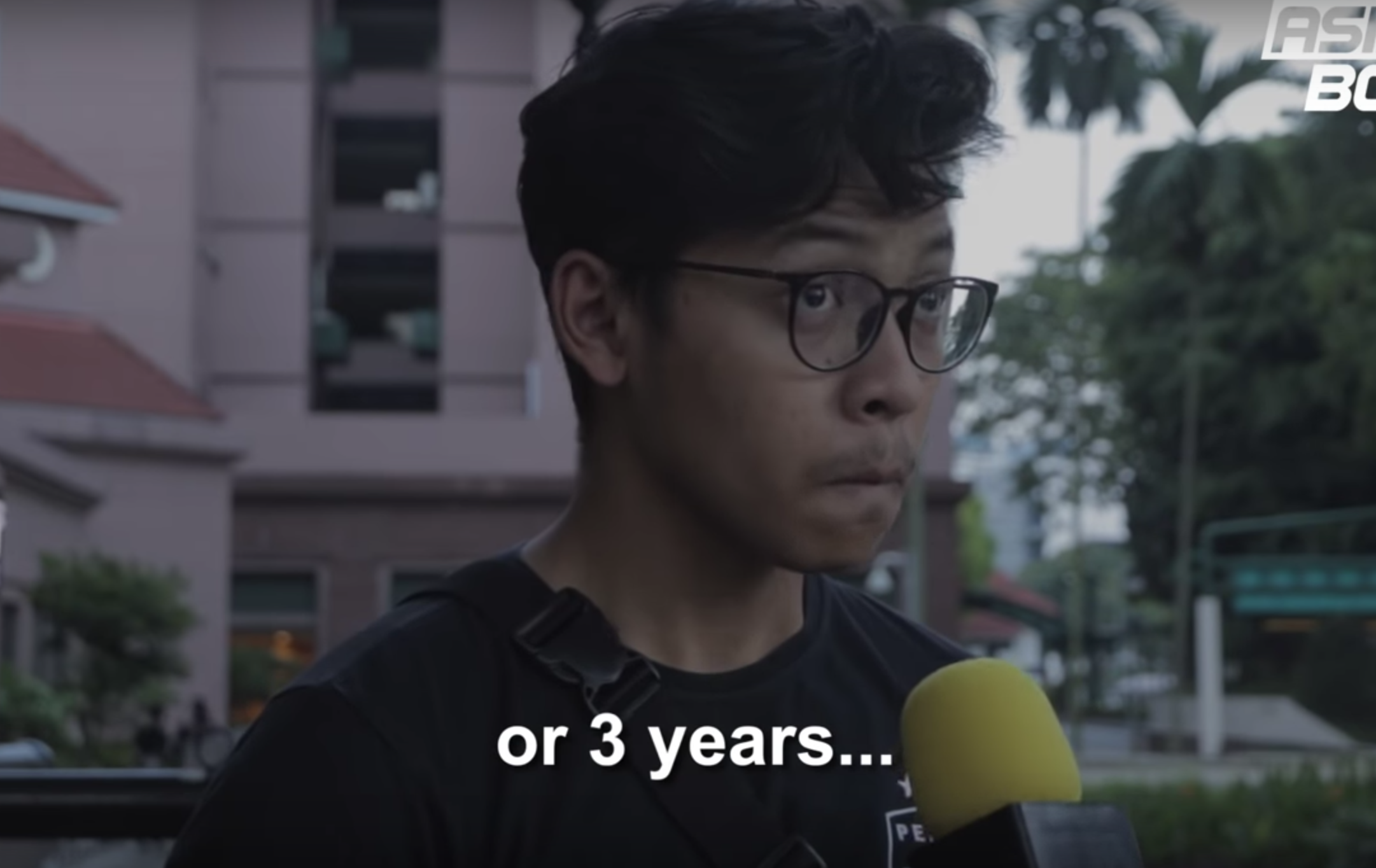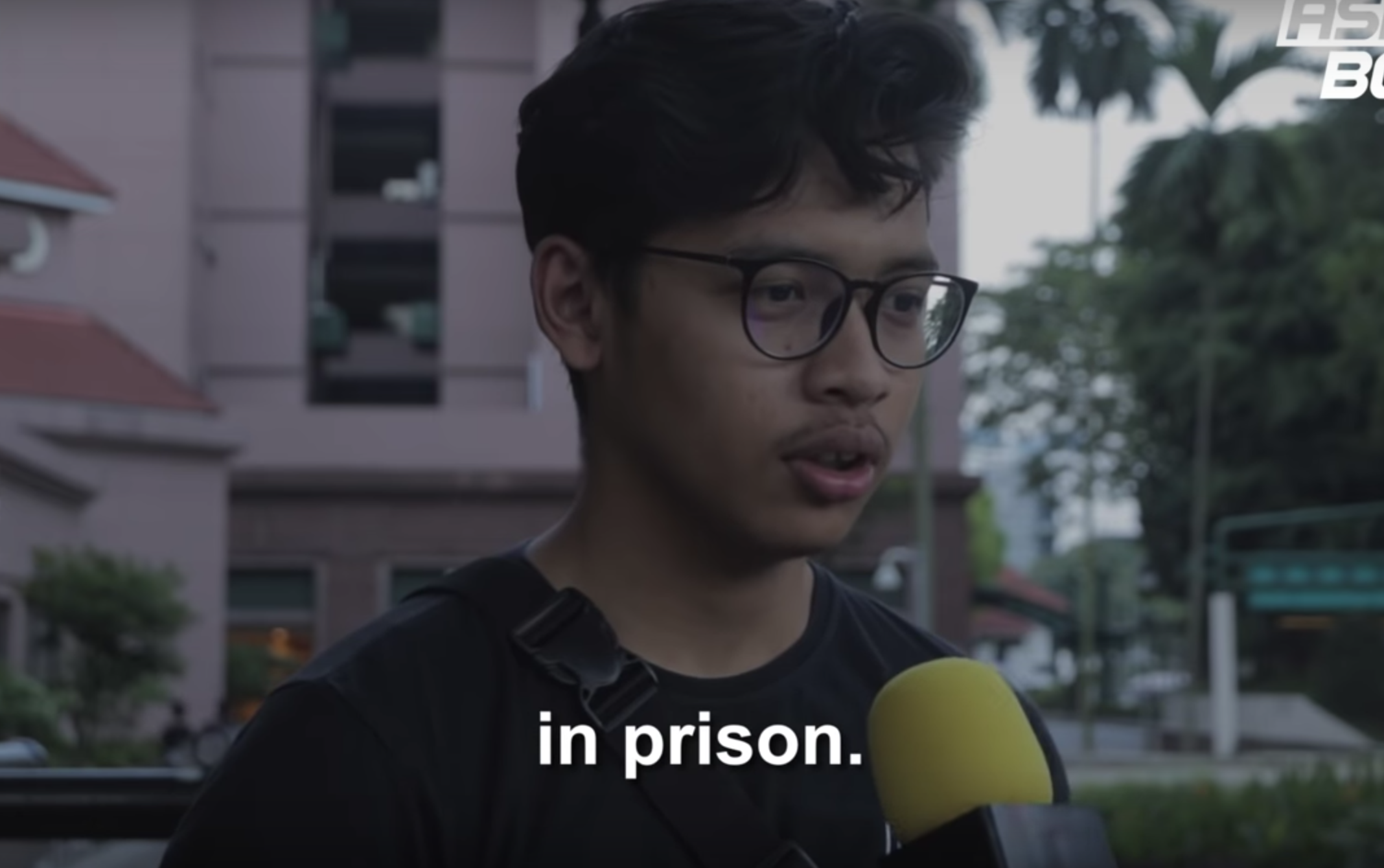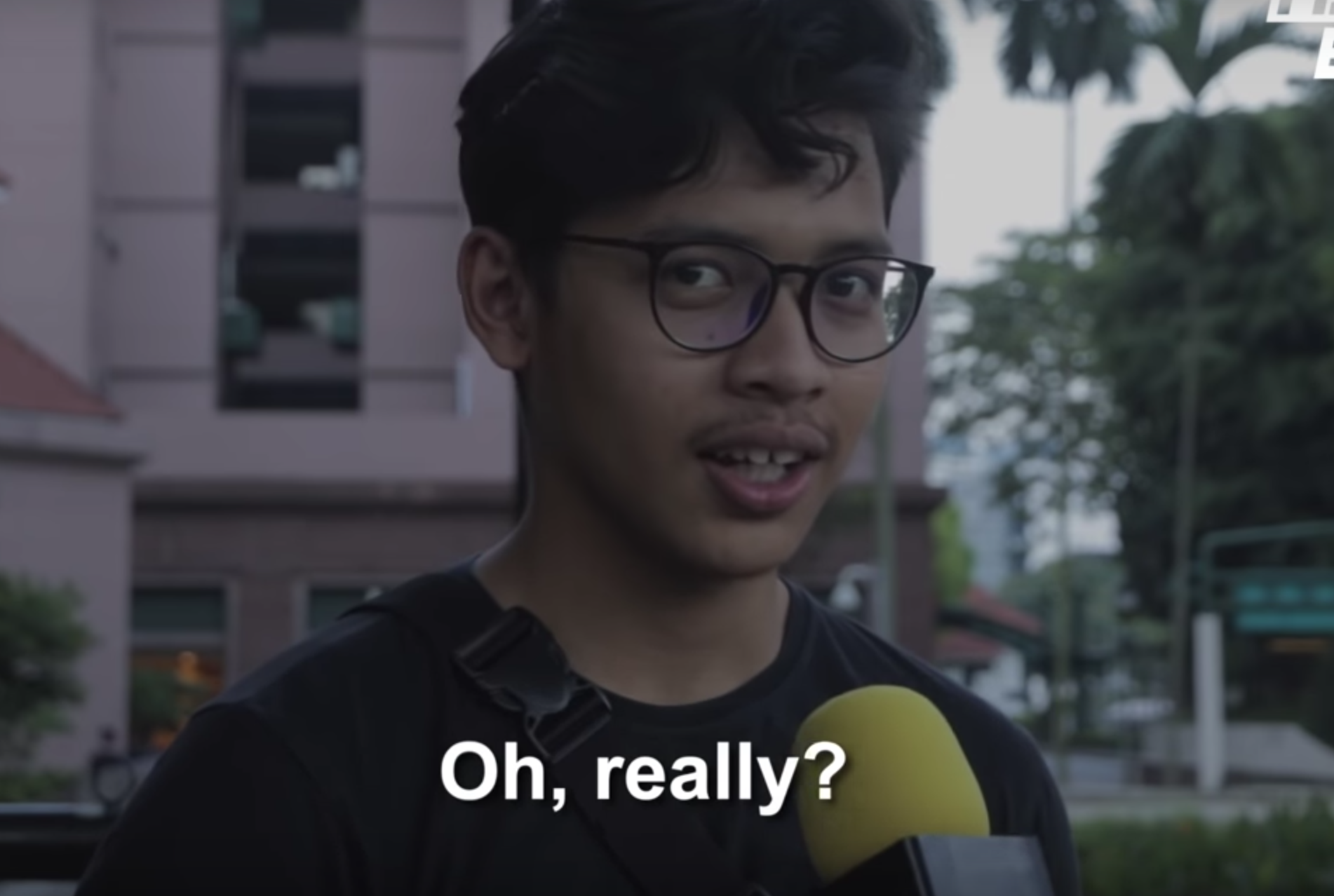 Yes, really.
Top image adapted via Asian Boss' Youtube video
If you like what you read, follow us on Facebook, Instagram, Twitter and Telegram to get the latest updates.