Singaporeans are still able to use Brunei notes and coins here in Singapore without the need to exchange them for Singapore currency.
In fact, it is possible to report merchants in Singapore to the authorities when they refuse to accept Brunei notes.
This currency interchangeability between Singapore and Brunei has been around for over 50 years now, and is the only such arrangement in the whole of Asia.
Currency interchangeability agreement
The foundations for this relationship were actually laid by founding Prime Minister Lee Kuan Yew and the late Seri Begawan in the 1960s.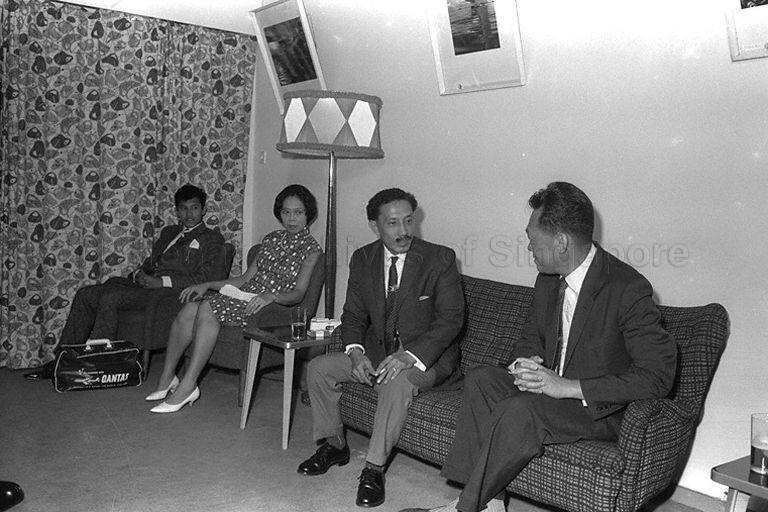 At that time, both leaders saw that Singapore and Brunei were facing similar challenges, and had much in common.
This paved the way for future cooperation in many fields, including economics, defence, and education.
In 1967, Singapore and Brunei signed the Singapore-Brunei Currency Interchangeability Agreement (CIA).
The agreement, which involves pegging their currencies through their link to the pound sterling, minimises transaction costs and facilitate trade and investment between the two countries.
Agreement used to involve Malaysia
While this 1967 agreement is well-known today, a lesser-known fact is that it actually involved three parties in the beginning: Singapore, Brunei, as well as Malaysia.
And the idea for this agreement stemmed from our shared colonial history.
In the early 20th century, the Straits Settlements (comprising Singapore, Penang and Malacca) issued Straits Settlements currency notes. The Straits dollar was also used in Brunei.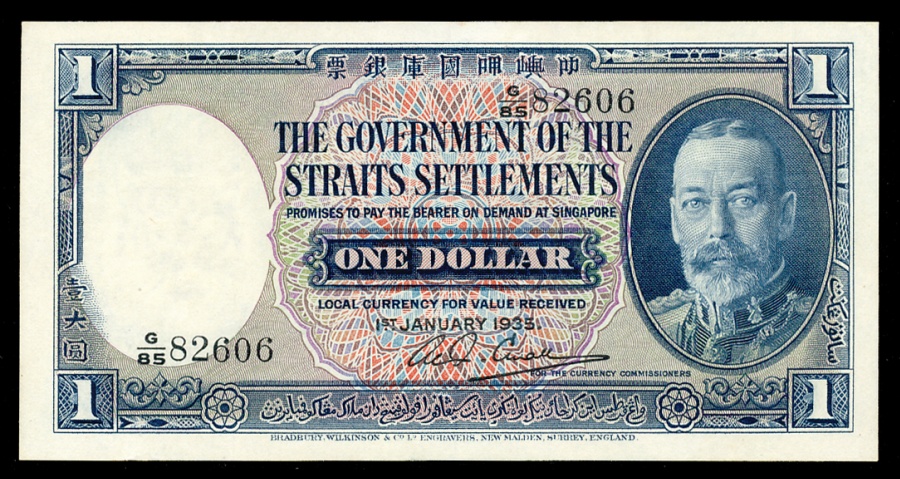 When Malaysia gained independence in 1957, Malaysia wanted to issue its own currency. Brunei, which was still under British administration then, was also considering issuing its own currency.
After gaining independence, Singapore also worked towards sharing a common currency with Malaysia given the extensive business and trade linkages between the two economies.
The currency agreement, while acknowledging the depth of the economic links between them, was unfortunately short-lived.
Malaysia terminated agreement
Six years later in 1973, the Malaysian government pulled out of the agreement with Singapore, and subsequently, with Brunei two weeks later.
This decision was made following events that shook the international monetary system in the early 1970s: The United States made a decision to devalue the US dollar against gold, as well as the breaking down of the Bretton Woods system of fixed exchange rates.
As a result, the benefits of monetary independence and exchange rate flexibility gained credence among many policymakers.
Different economies
By the 1970s, the economies of Malaysia and Singapore were also becoming vastly different.
Singapore's economy was rapidly industrialising while Malaysia relied heavily on rubber and tin exports.
Singapore was also aggressively promoting an offshore market and soliciting foreign direct investments, while Malaysia development policies were based on ethnic and racial identity.
[related_story]
Such developments pulled the two economies apart, resulting in Malaysia's decision to end the currency interchangeability.
Singapore and Brunei's agreement, however, still remains intact.
It has since stood the test of time throughout financial crises and structural changes to both economics.
Top photo from NAS & Wikipedia
Related story:
If you like what you read, follow us on Facebook, Instagram, Twitter and Telegram to get the latest updates.