A holiday is supposed to be a time where you're supposed to relax and just forget about work.
But for Lam Guo Wei and his wife Audrey Chia, work duties resumed barely moments after their flight took off.
Man collapsed on flight
Lam and Chia were on a flight that just took off from Singapore towards Fukuoka, Japan when a Japanese passenger collapsed right behind their seat at around 1.45am on July 6.
As a medical vocational instructor from the SAF Medical Training Institute and a senior staff nurse from Ng Teng Fong General Hospital, the couple jumped to move the Japanese man to a more spacious area and assessed his medical state.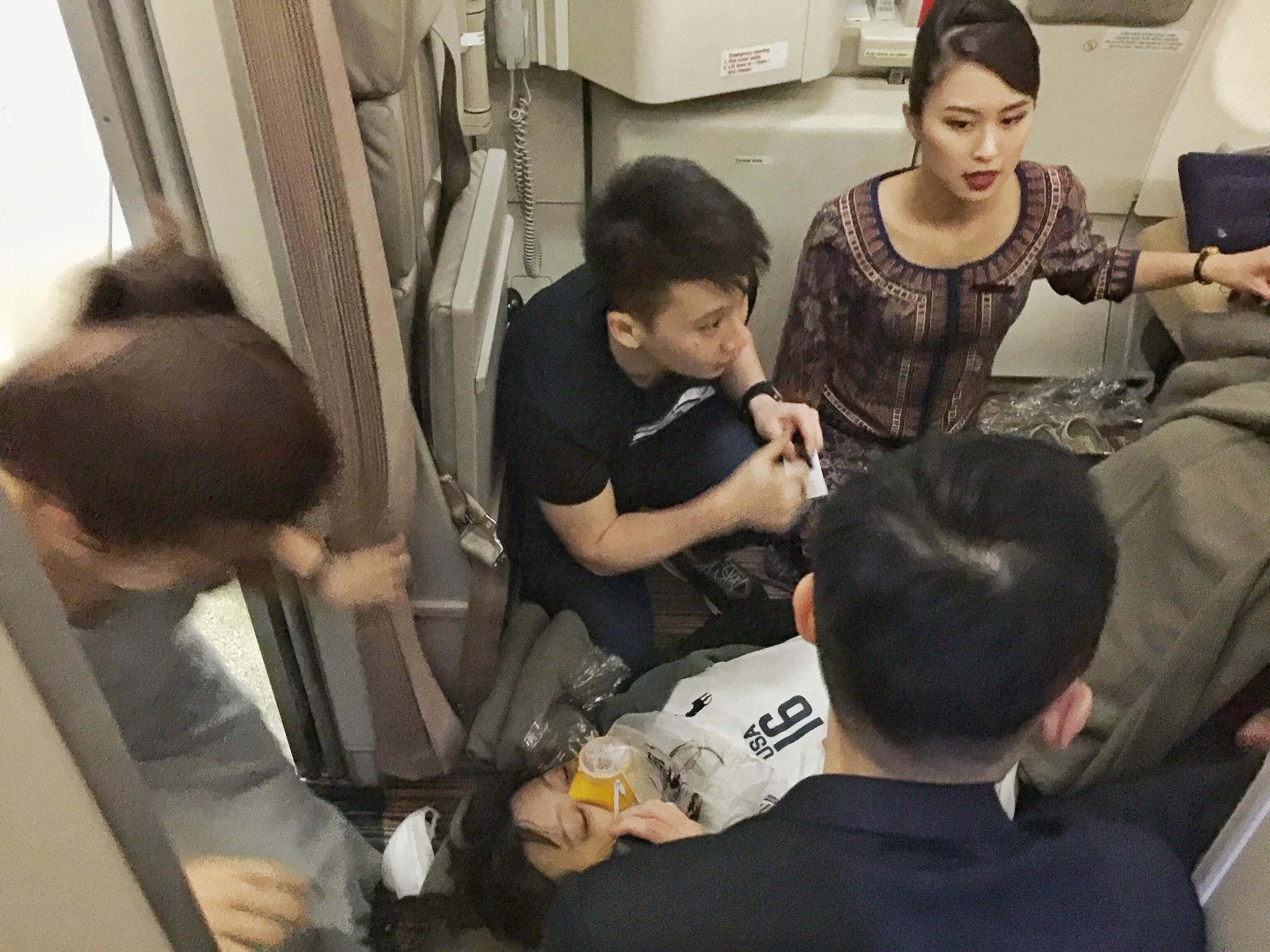 Air stewardess acts as translator
After he was shifted, the Japanese passenger managed to regain consciousness.
Lam and Chia then checked his vital signs and level of consciousness before attempting to stabilise the man's condition.
Thanks to a multilingual air stewardess, language barrier was not a problem as she helped to translate the couple's questions to have a better understanding of his medical history.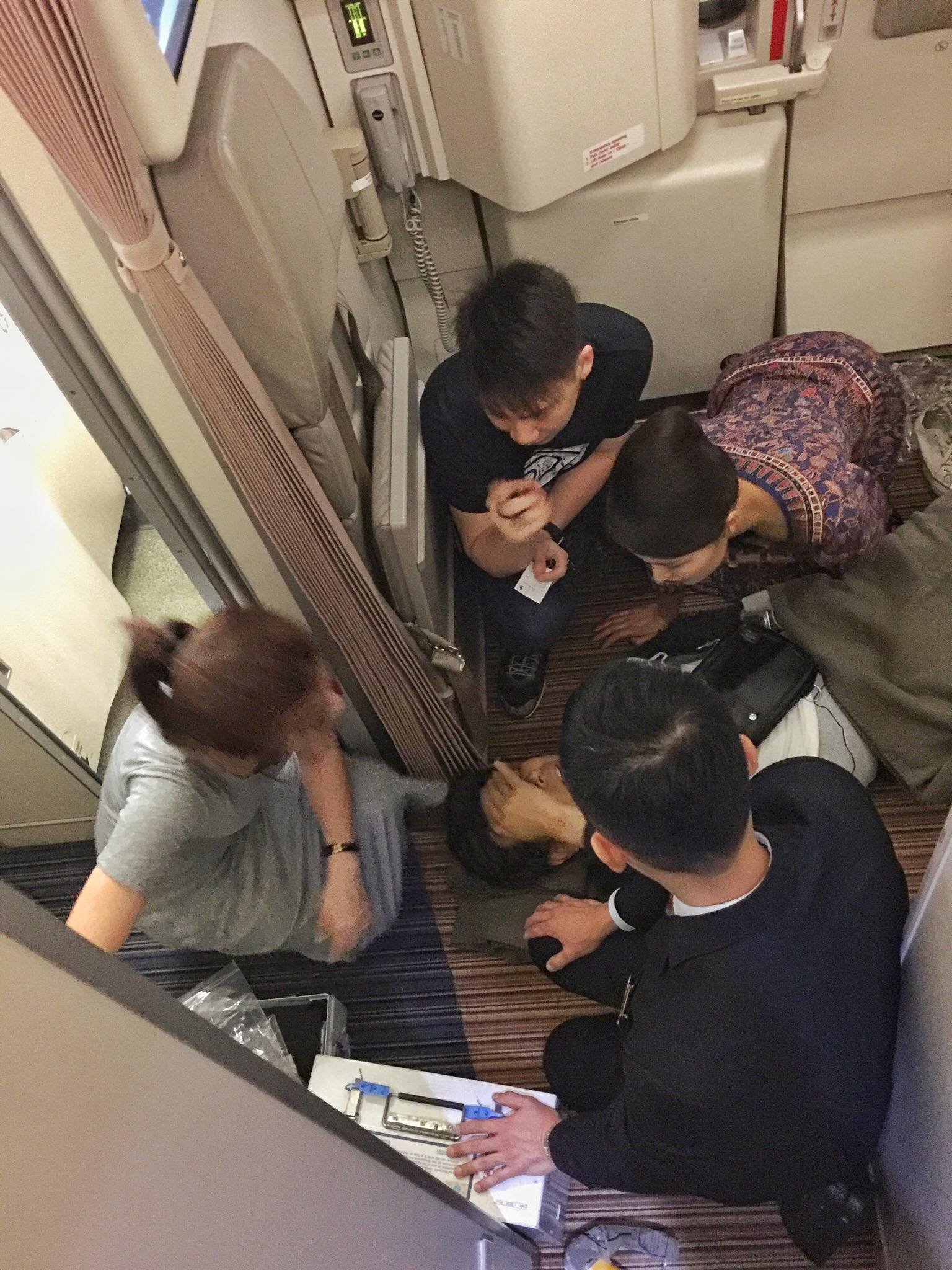 Speaking to Mothership, Lam shared:
"After gaining medical history from the patient, we deduced and executed what was needed to be done."
The collapsed man was also lucky enough to have a Japanese doctor on board the flight, who came over once his condition was stabilised and deduced that no emergency landing was required.
[related_story]
Free in-flight vouchers not a reason for saving lives
To show appreciation towards the couple, they received in-flight vouchers from Singapore Airlines.
Lam and Chia's heart-stopping experience was also captured by another passenger and shared on Facebook, where it garnered more than 500 likes and 60 shares:
But attention and reward weren't the reasons why the couple sprung into action.
"Since my wife and I are medically trained and qualified to aid someone, we did not hesitate to step forward."
All in a day's work
In fact, this is the second time Lam has encountered a casualty on a commercial flight.
"A part of the Medics pledge always follows me all the time, which is: I will save lives and reduce suffering; show care, concern and compassion to all those I treat."
Seems like the work of medical professionals never stops, even on their off days.
Top image courtesy of Lam Guo Wei and John15 Photography
If you like what you read, follow us on Facebook, Instagram, Twitter and Telegram to get the latest updates.