In recent years, Bulletproof Coffee has gripped caffeine addicts in the West.
Dubbed the "New Power Drink of Silicon Valley", Bulletproof Coffee is coffee, butter, and a shot of medium-chain triglyceride (MCT) oil. 
If that sounds familiar to you, it's because here in Singapore, we call it Kopi Gu You (without the MCT oil, of course).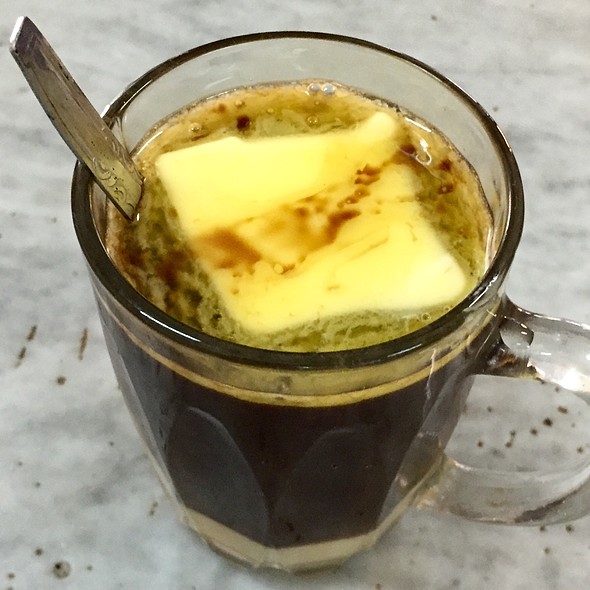 Kopi Gu You literally means "Coffee Butter" in Hokkien.
Said to be introduced by Hainanese coffee shops in the 1930s, the reason for adding a slab of butter to coffee (with condensed milk) was to give it a caramelised flavour and soften the harsh notes of Robusta coffee beans.
Today most coffee shops don't add butter in their coffee even though they still use Robusta beans or a blend of Arabica and Robusta. Instead, the beans are first roasted in sugar, butter, margarine, or lard, which caramelises their exterior and achieve that mellowed taste profile.
In the past, coffee beans were roasted in a hand-rotated roaster in back alleys by kopitiam towkays, usually over a wood fire. This mural below by local artist Yip Yew Chong is a beautiful depiction of the kopi-making process: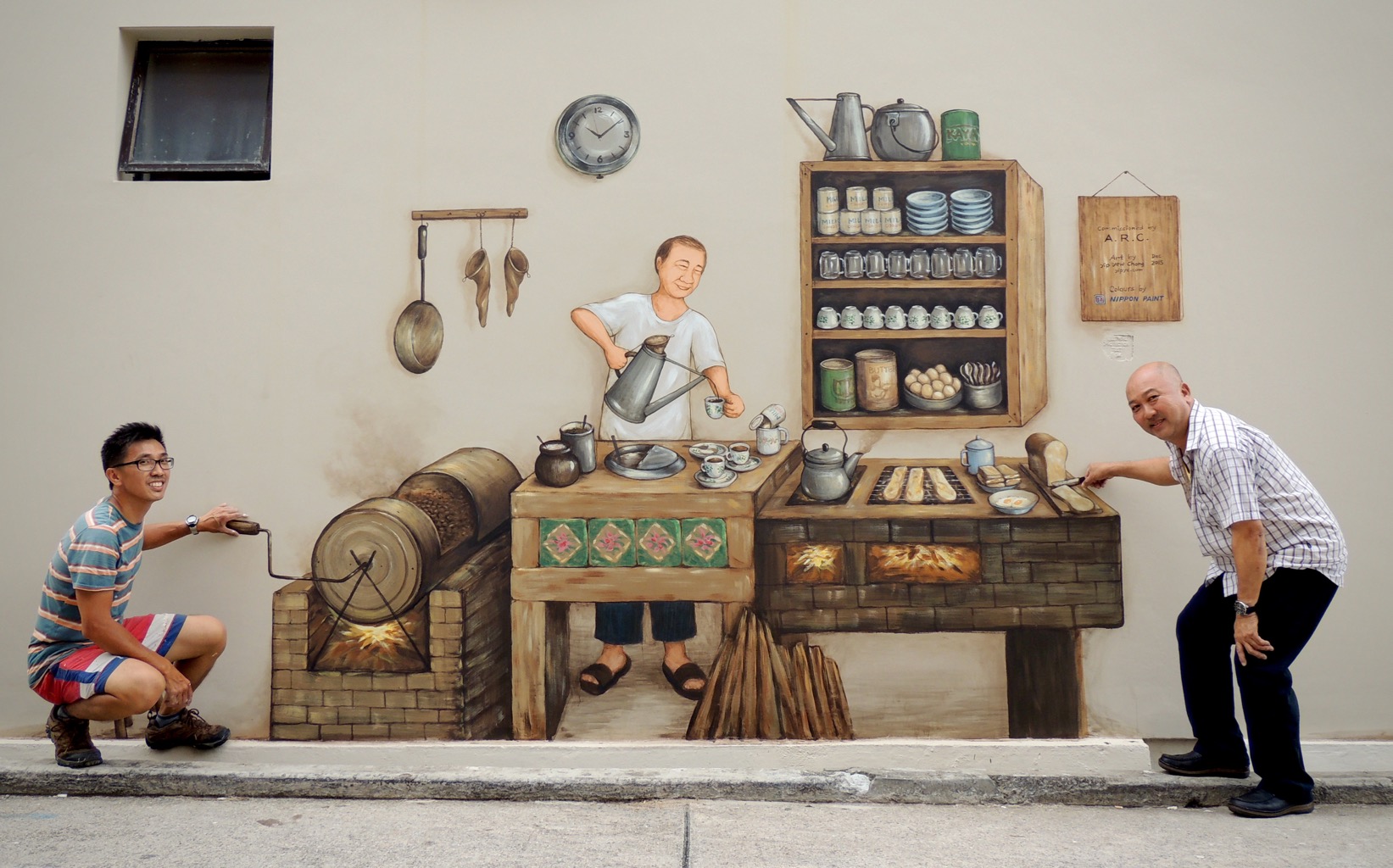 Just like Bulletproof Coffee, Kopi Gu You gives you more energy than a normal cup of kopi because of the fats from the butter. That's great if you're a labourer. Not too ideal if you spend most of your day on your backside.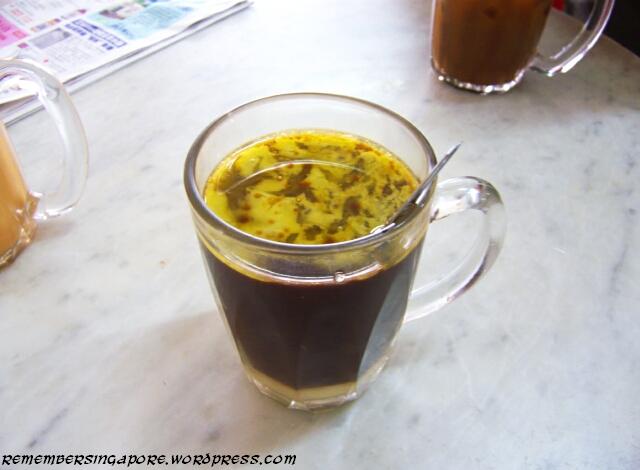 According to the Michelin Guide, butter was also thought to be a "cooling" foil to "heaty" kopi. There's even a rumour that opium smokers drank Kopi Gu You to sooth their scratchy throats.
Kopi Gu You is very aromatic, very rich, and goes down very smoothly - the favoured choice of the pre-Less-Oil-Less-Fat-Less-Everything generation. Just ask your grandparents about it. They might even show you how people used to down their kopi - straight from the saucer.
[related_story]
Where to find Kopi Gu You
You can find Kopi Gu You ($1.10) at Heap Seng Leong coffeeshop. Heap Seng Leong also sells kaya/butter toast that is toasted over a charcoal fire.
Address: 10 North Bridge Rd, #01-5109, Singapore 190010

Opening Hours: 4am - 8pm daily

Contact: +65 6292 2368
Also, the Chinatown Food Street is having the 50 Cent Fest where you can try Kopi Gu You and other iconic 1930s food. The festival is happening on July 28 and 29:
More stories on Kopi and the people who make them:
Top image via Remember Singapore.
If you like what you read, follow us on Facebook, Instagram, Twitter and Telegram to get the latest updates.