National Service is tough on a relationship.
Both parties are constantly away from each other, and two years is a relatively long time for any 18-year-old.
Which leads to either a broken relationship, a stronger couple, or banging guys on Tinder when you're bored because your boyfriend is in NS.
Like such.
A Twitter user, Loh, uploaded a screenshot of an alleged conversation he had with a girl on Tinder, with the caption: "And they say guys are the cheaters".
He initially questioned what the girl was doing on Tinder.

Which is a good enough reason as any to get on Tinder.
But she delved further into her motive.

Apparently she was bored due to her boyfriend being in National Service (NS).
A point she confirmed.
Clarification
Loh tried to clarify the rather intangible definition of both "using it for fun" and "bored".
A definition she more or less agreed with.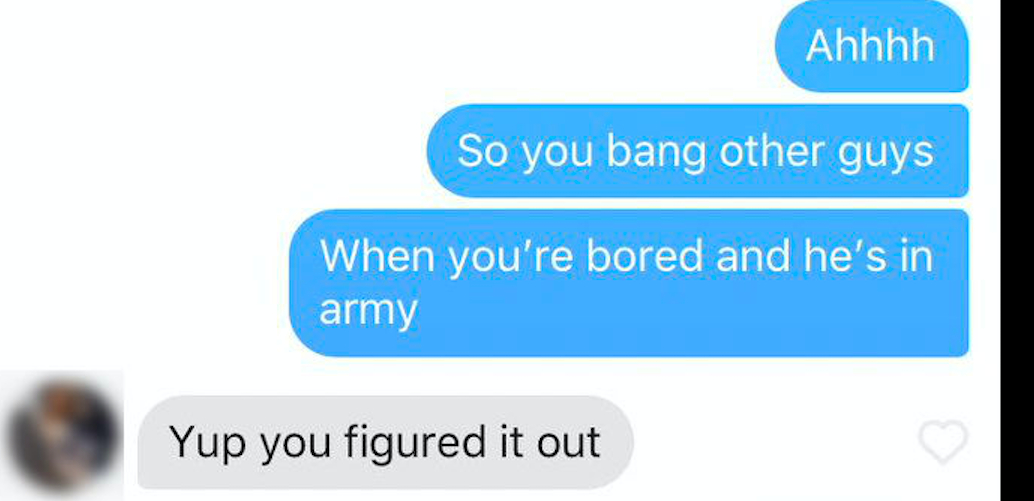 Cool.

The whole conversation.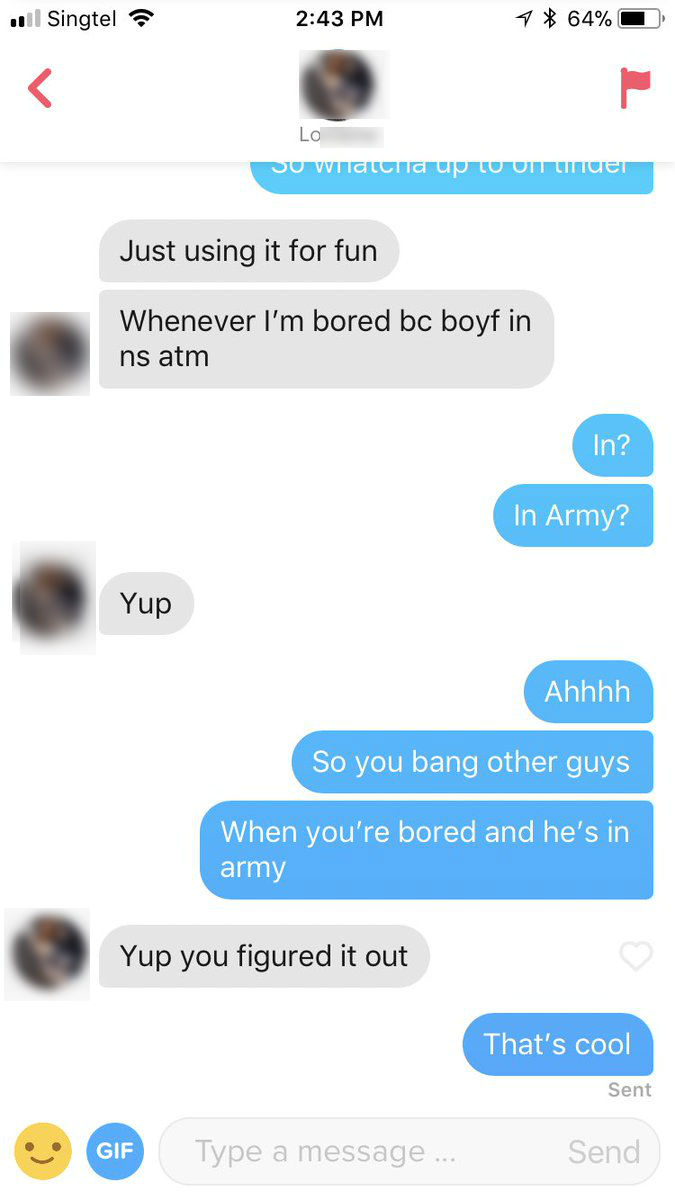 Follow-up
The most pressing question was a clear frontrunner.
And it turns out, he didn't.
Loh also responded to charges that he shouldn't have exposed the girl on Twitter.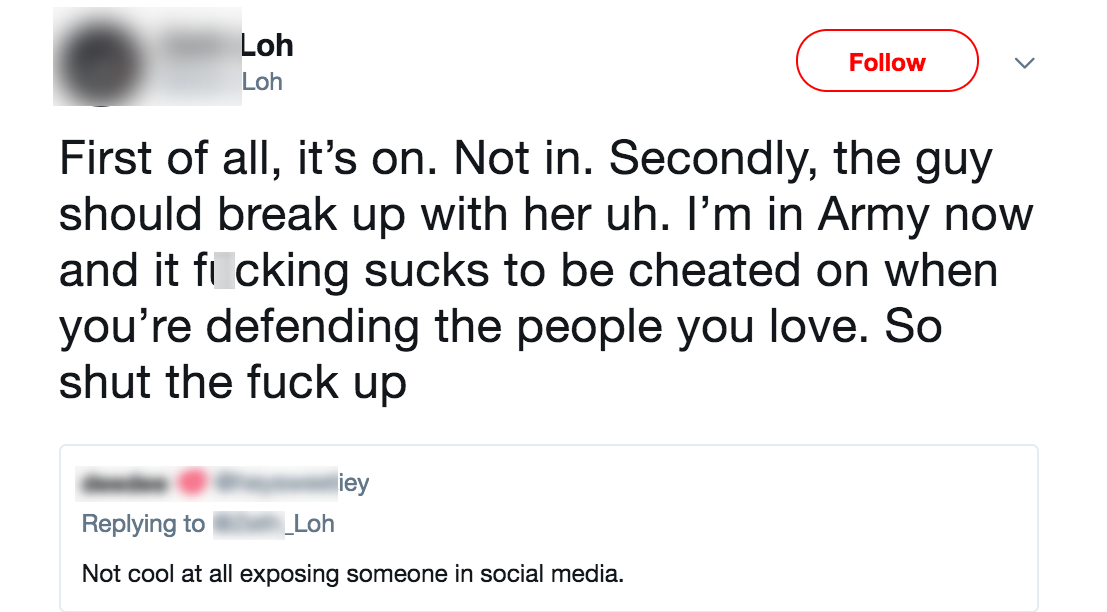 "First of all, it's on. Not in. Secondly, the guy should break up with her uh. I'm in Army now and it f*cking sucks to be cheated on when you're defending the people you love. So shut the f*ck up"
A Twitter user summed up the incident in a tweet.

If you like what you read, follow us on Facebook, Instagram, Twitter and Telegram to get the latest updates.