Daniel Tay is a Singaporean dumpster diver who scavenges the bins for edible food.
He is also a member of the SG Food Rescue community.
The group rescues food that would otherwise have been thrown away by bakeries, supermarkets, and market stalls:
Hauled bread for over two hours
In a Facebook post on July 1, Tay showed the full extent of the edible food tossed out by more than 10 bakeries in a single night: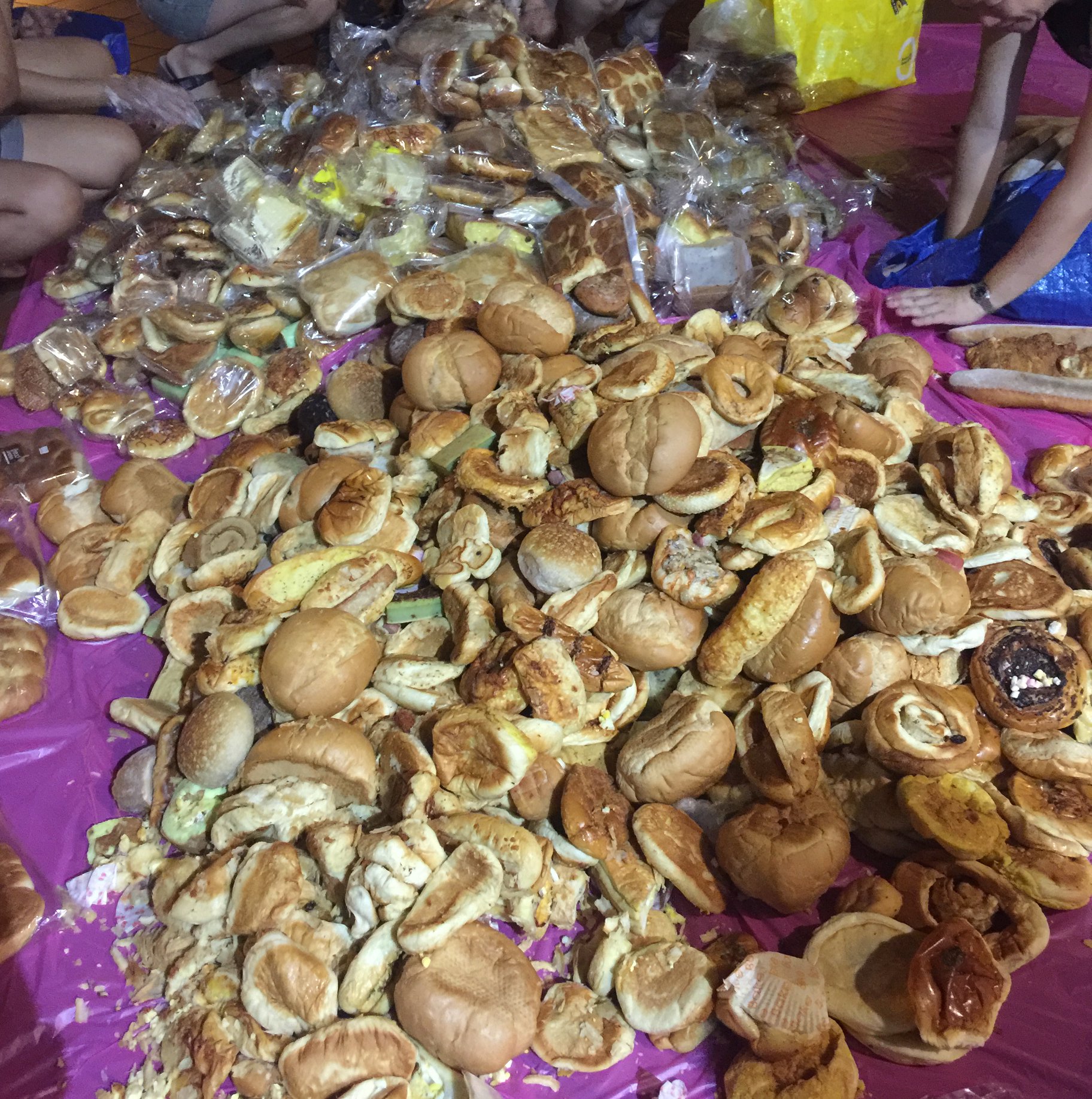 The feat, named "The Great Bread Hunt" by Tay, was accomplished on the night of June 30, with a dozen or so people split into five groups.
As they were going to multiple locations, each group had their own dedicated driver.
Each team then hauled bread from the bakery dumpsters for around two hours before gathering at an appointed spot to combine their loot.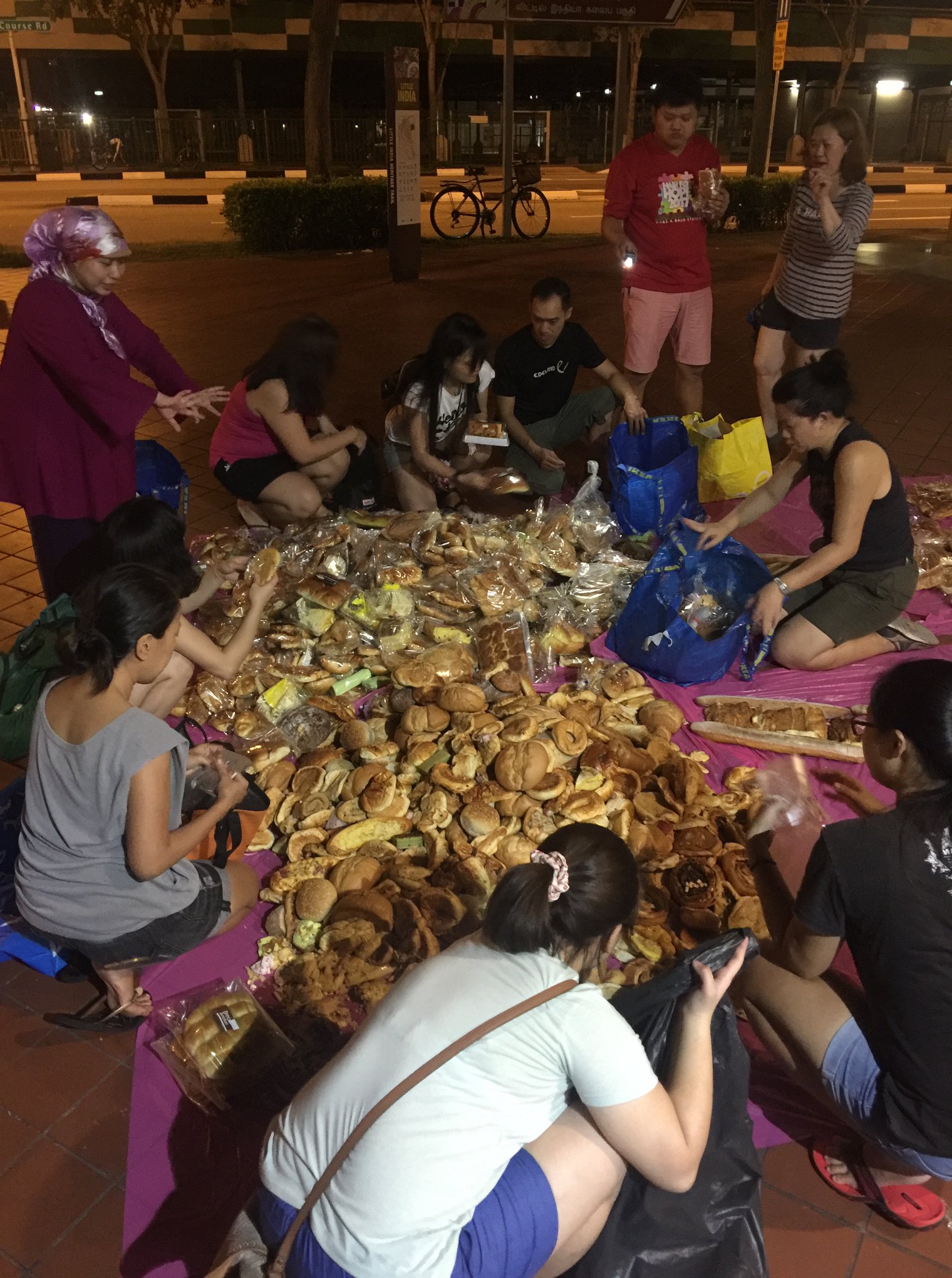 The wastage was so extensive that the group could even make an illustration from it: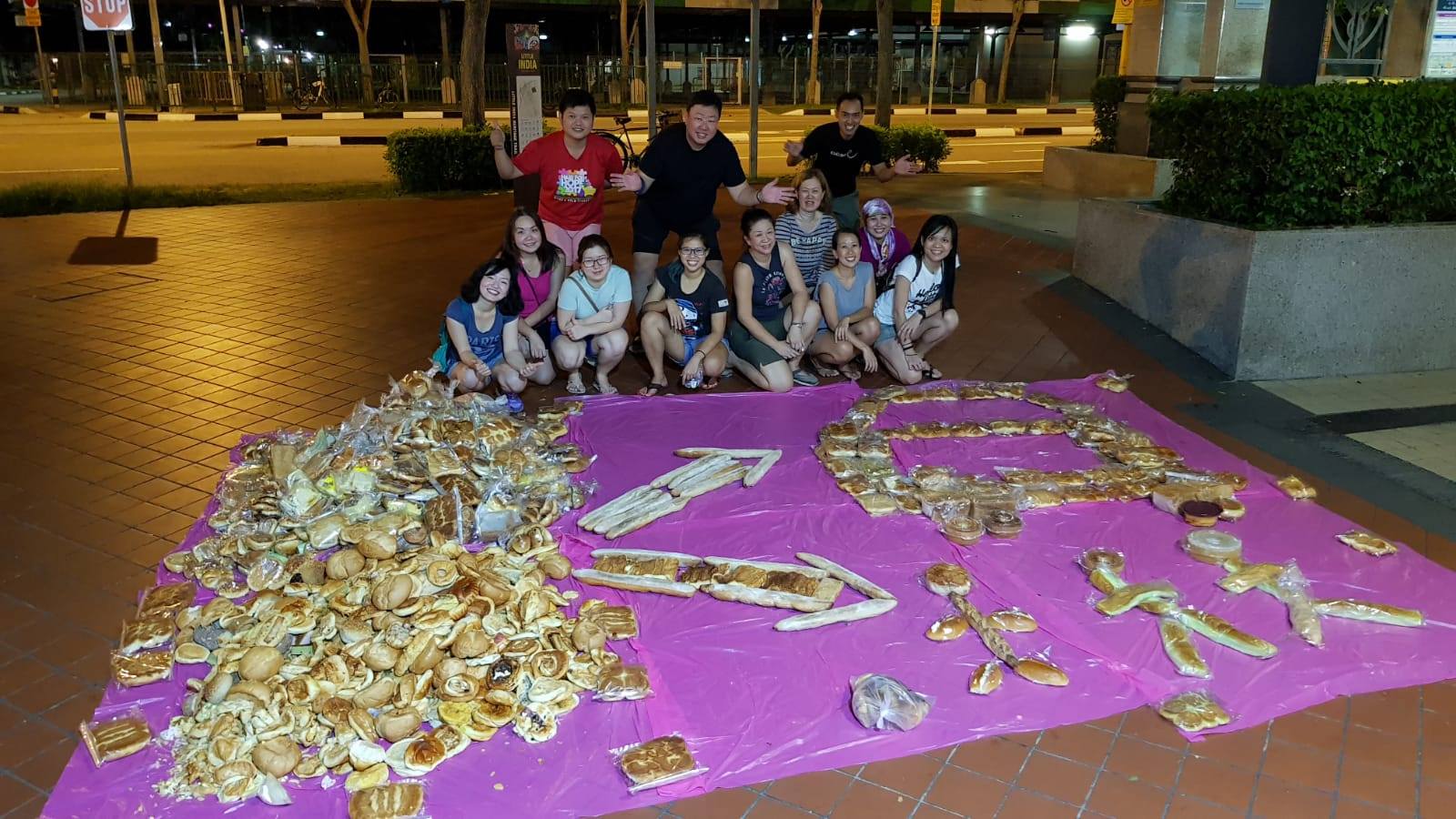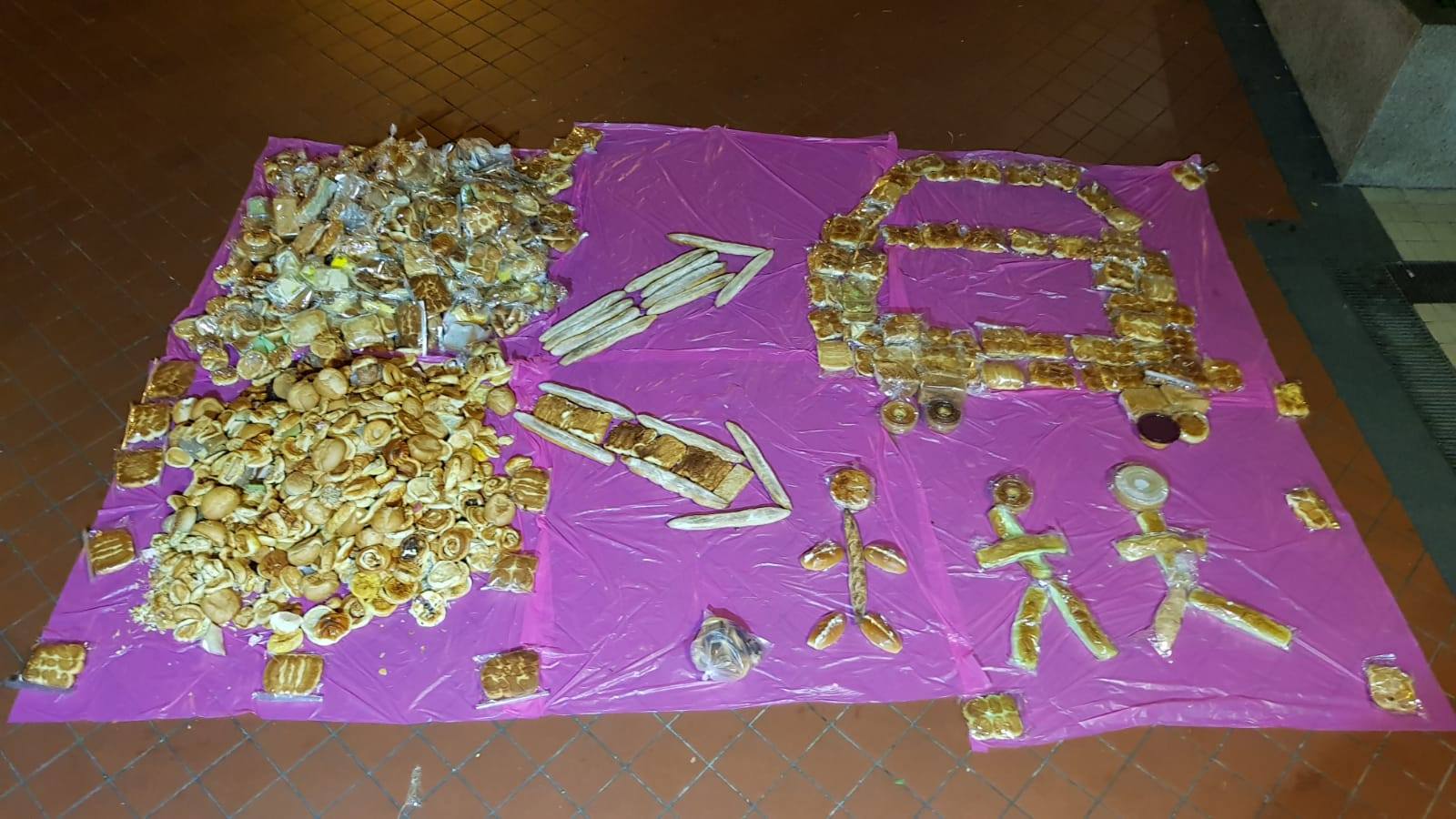 According to Tay, all the bread would have been incinerated the next day if they were not rescued, which was what inspired the above message to "feed people, not bins".
[related_story]
Neighbourhood bakeries would rather throw bread away
Sadly, Tay explained that the neighbourhood bakeries would rather throw the bread away than give it away to entities such as charities.
About 100 pieces of bread are thrown away by a single bakery each night, a number that Tay arrived at by counting his salvaged items.
Even artisanal bread, which Tay said they get "by the car load", are disposed of.
However, he gave a special shout-out mention to bigger bakery chains such as BreadTalk, Delifrance, and Four Leaves, as some of their outlets donate bread on a daily basis to food charities.
Food waste in Singapore
The amount of bread rescued by Tay and peers is just a glimpse into the food waste situation in Singapore, which has been on the rise over the past decade.
According to Food Bank, Singapore generated 788,600 tonnes (that's 788 million kg, by the way) of food waste just last year.
About 140kg of food is thrown away per person per year.
And out of this amount, only 13 percent was recycled, mainly through composting (decomposition of organic material), animal feeding, bio-energy, and non-drinking water.
Bread rescue started in December 2017
In his post, Tay shared that the bread rescue movement actually started in December 2017.
Now, there are food distribution points across the island, where "freegans" (derived from the words "free" and "vegan") gather to share and consume food rescued from a variety of places.
Side note: A freegan is someone who rejects consumerism and seeks to minimise waste by retrieving food and usable items for free.
You can check out and perhaps even join SG Food Rescue for more of their activities, including veggie rescues every Thursday and Saturday.
Top image from Daniel Tay's Facebook post
If you like what you read, follow us on Facebook, Instagram, Twitter and Telegram to get the latest updates.