Laughter is the best medicine.
A group of volunteers in Singapore have taken the saying very seriously and ran with it. Calling themselves the Clown Doctors, they show up at hospitals every fortnight, decked out in white coats and red noses, to visit the sick, young and old.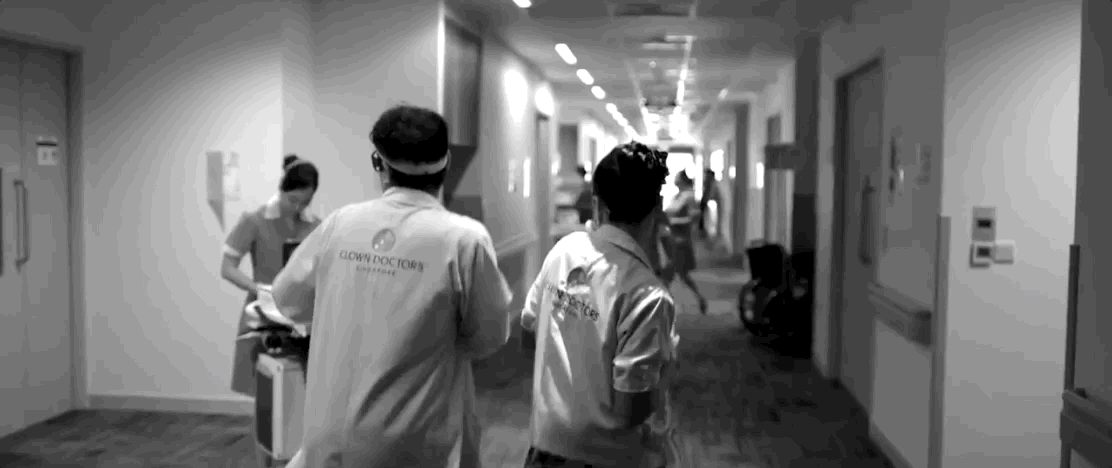 They are doing so much good that they have been featured in a series of videos on Singaporeans' passions. And their video is truly heart-warming.
Administering humour
Neither typical party clowns nor medical professionals, this cheerful bunch are actors and entertainers specially trained in the art of Medical Clowning.
Yes, Medical Clowning is legit. They are fully qualified professionals, with diplomas and degrees in Medical Clowning from Steinbeis University in Berlin, Germany.
In essence, the Clown Doctors provide therapeutic humour to patients.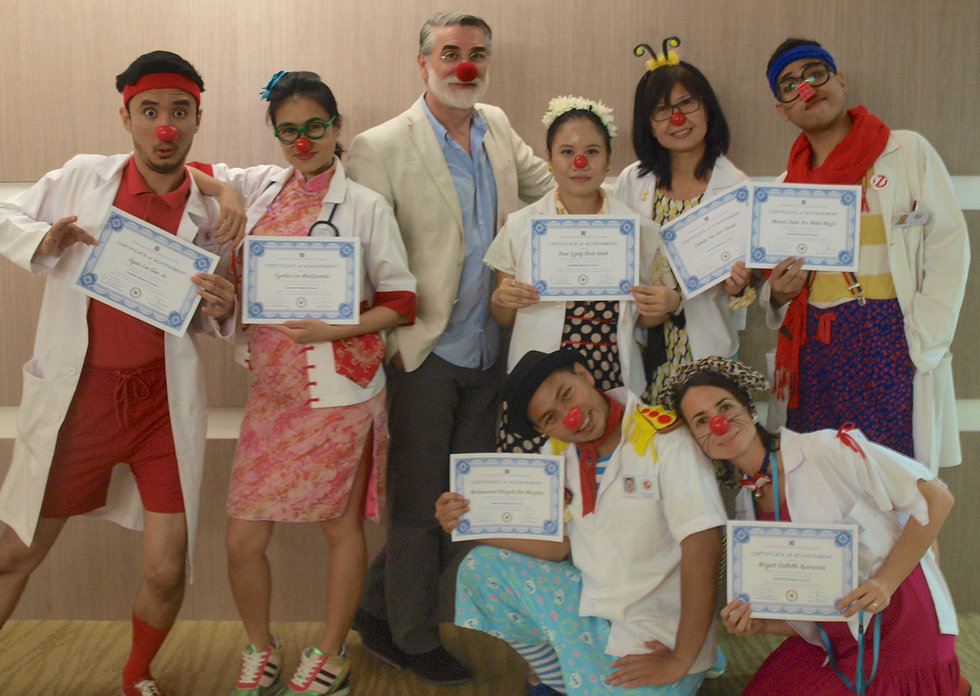 The Clown Doctors focus their activities mainly on the Pediatrics and Geriatrics departments in local hospitals. Many patients in these departments are terminally ill and require long-term care, and regular visits from the Clown Doctors help brighten the hospital atmosphere.
Even with cold black and white video footage, their warmth seeps through:
Laughter is unlocking a familiar room
Laughter can help to ease anxiety and depressive symptoms through reduction of stress hormones.
It is quite obvious that the antics of the Clown Doctors both entertain and delight patients.
Light has poured into our broken places
Entertainment aside, the Clown Doctors are also given basic healthcare training; they work closely with nurses and doctors to understand the nuanced needs of each patient.
For example, as younger children may be frightened by clowns, make-up is kept minimal when visiting children's wards. If a patient is unable to laugh too hard because he is recovering from surgery, other forms of comfort, such as a listening ear, is provided instead.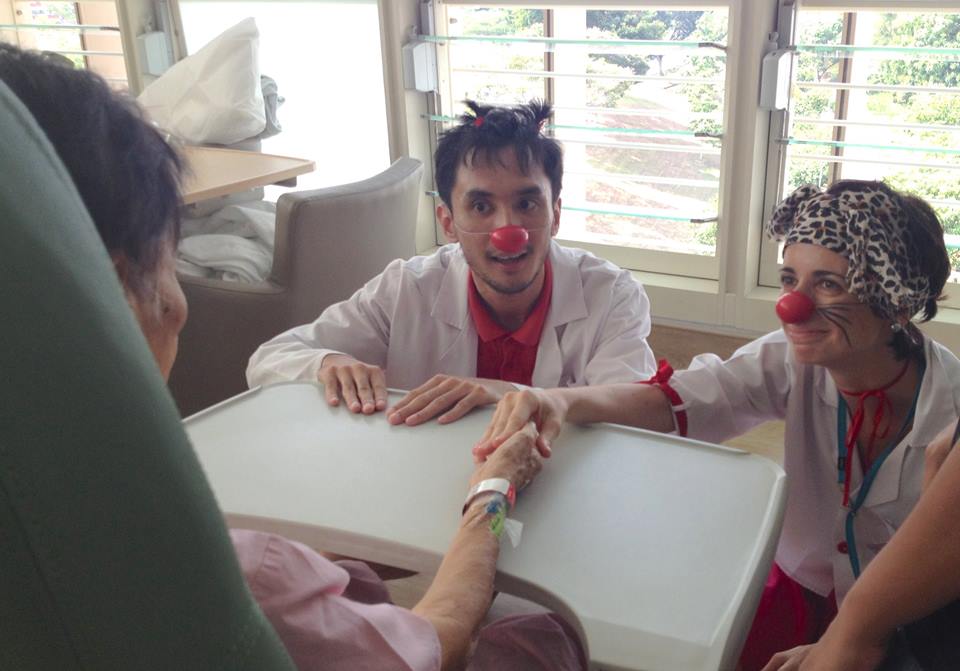 Humour. Happiness. Hope
The Clown Doctors have brought thousands of smiles and laughter to patients, doctors and nurses -- worth infinitely more than anything money can buy.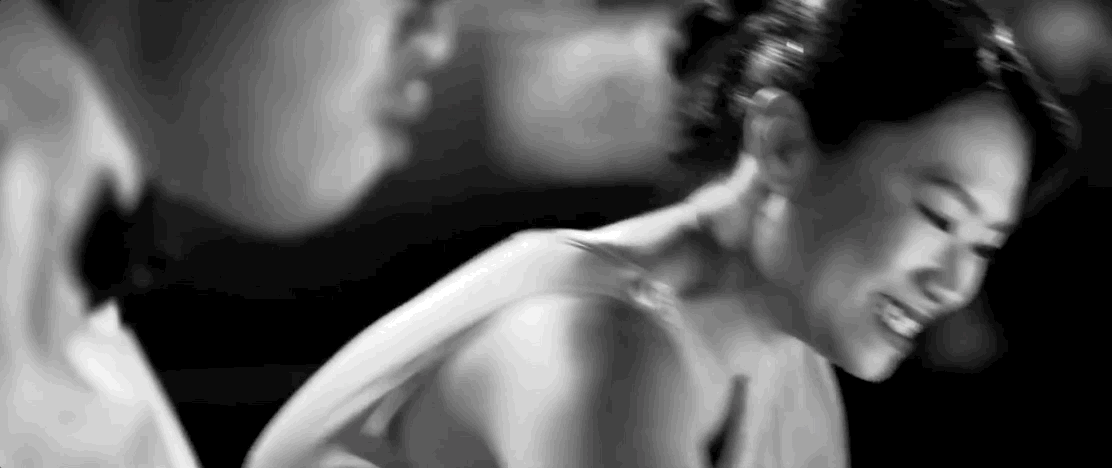 On this note, the passions of three other individuals also lent a hand in making the video possible.
Lui Hock Seng is an office cleaner, and has been doing street photography for the past 50 years. He held his first exhibition in February 2018, at the age of 81 years old.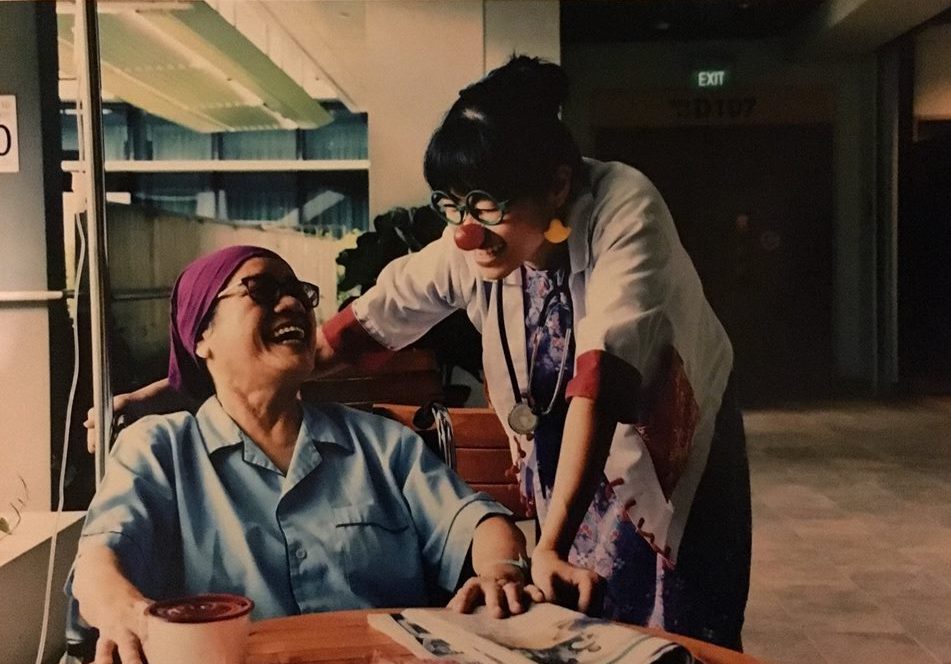 9-year-old Asher Seow, whose music score and performance run throughout the video, began playing the piano when he was only four.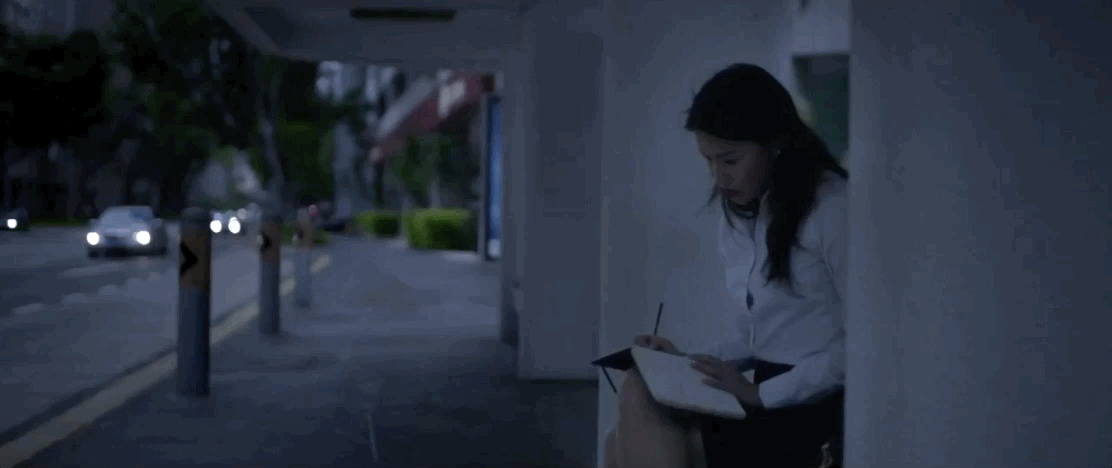 29-year-old Amanda Chong's poem narrates the video. She is a lawyer by day, and on weekends, teaches underprivileged children in the program called ReadAble.
Watch the Clown Doctors' inspirational tenacity for giving here:
You'll float too, from the warm fuzzy feelings.
This sponsored post by MCI, as part of the SG Passion Made Possible campaign, reminds us what truly matters.
Top image from Clown Doctors Singapore Facebook page.
If you like what you read, follow us on Facebook, Instagram, Twitter and Telegram to get the latest updates.