Grab in Singapore rejigged its rewards system on July 20, 2018 in such a way that made it more difficult for riders to accumulate points, as well as redeem rewards.
The move was sudden and almost unannounced, as customers woke up to find the entire rewards system devalued overnight -- despite some customers having been faithful users of the ride-hailing app for years.
This lack of loyalty for its user base by the ill-considered upending of the loyalty rewards programme prompted a massive backlash.
Calls for boycott
The public response was so great that in a matter of four days, Grab reversed course and restored its previous reward system until the end of September 2018 -- for users who might want to spend the remaining credits and get out of the system.
Boycott
The backpedalling was made possible as calls to boycott Grab were loud and clear.
Users were very vocal in articulating their displeasure with Grab, as can be seen from these comments gleaned from just one Grab Facebook post after the initial devaluation was enacted.
This was what users said: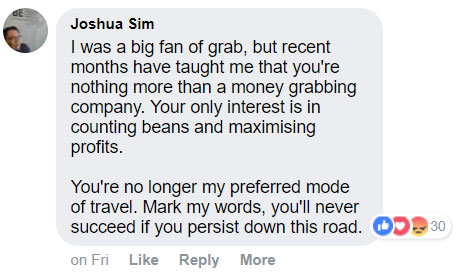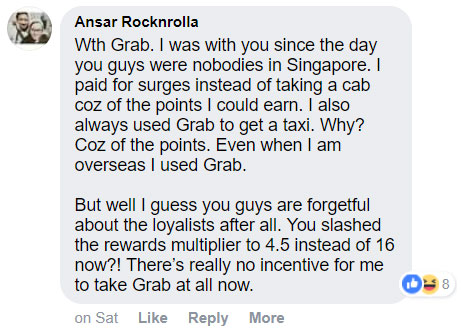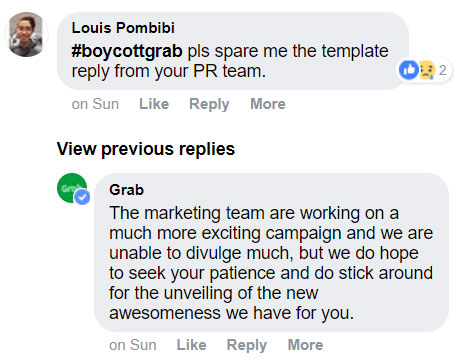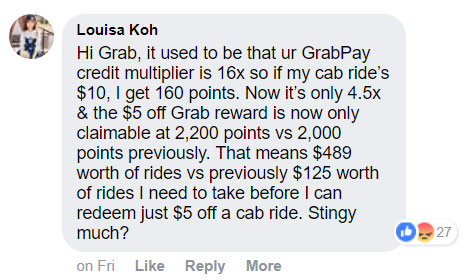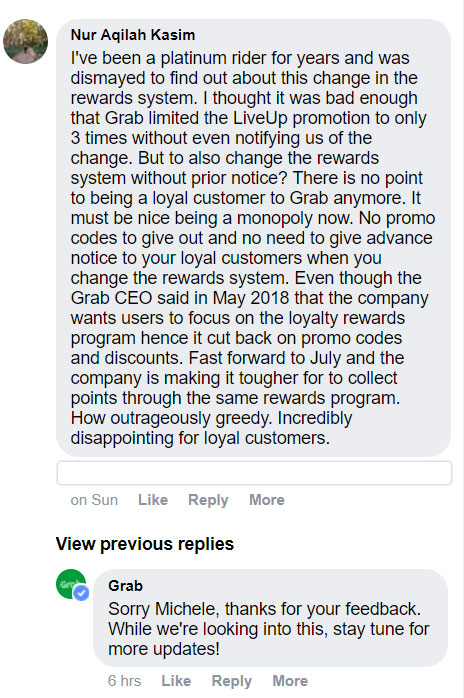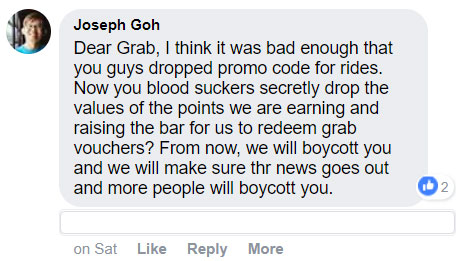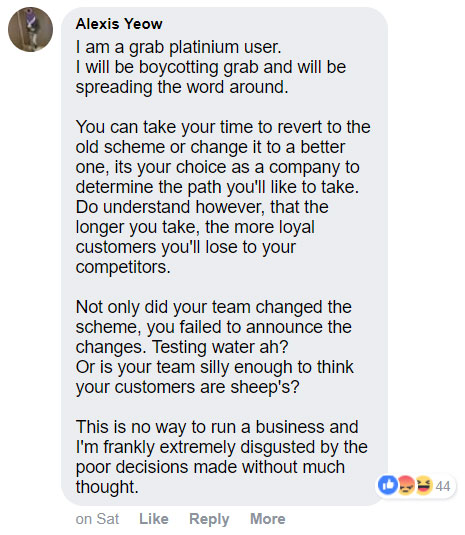 Background:
If you like what you read, follow us on Facebook, Instagram, Twitter and Telegram to get the latest updates.