A taxi driver in Singapore had a TIL (Today I Learned) moment after dropping off a domestic helper at the Indonesian embassy.
A Facebook post recounting the incident was shared on June 2.
The taxi driver wrote that he picked up an Indonesian domestic helper who was flagging for a cab frantically at Sixth Avenue.
She showed him the address of the Indonesian embassy located at Chatsworth Road.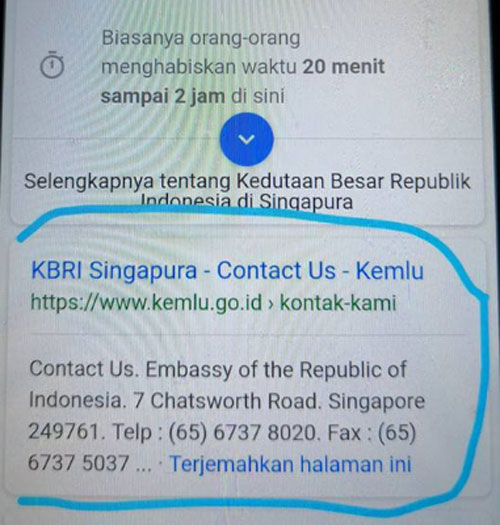 Along the way to the embassy, the taxi driver learned that the passenger was running away from her allegedly abusive employer.
However, upon reaching the destination and before letting the helper alight at the embassy taxi stand, she told the taxi driver: "Uncle, I no money".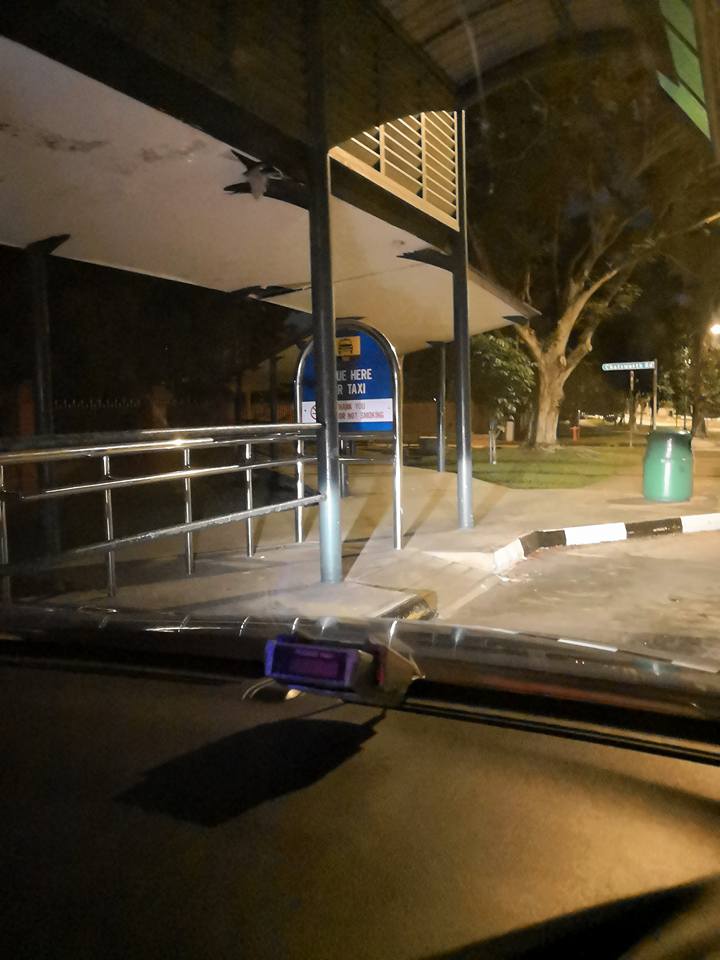 He let her off anyway.
However, minutes later as he drove past the same location, he saw her by herself. He drove on to the side of the embassy and ended up chatting with a guard there and learned that he could claim the taxi fare, as long as the passenger is an Indonesian who is seeking assistance from the embassy.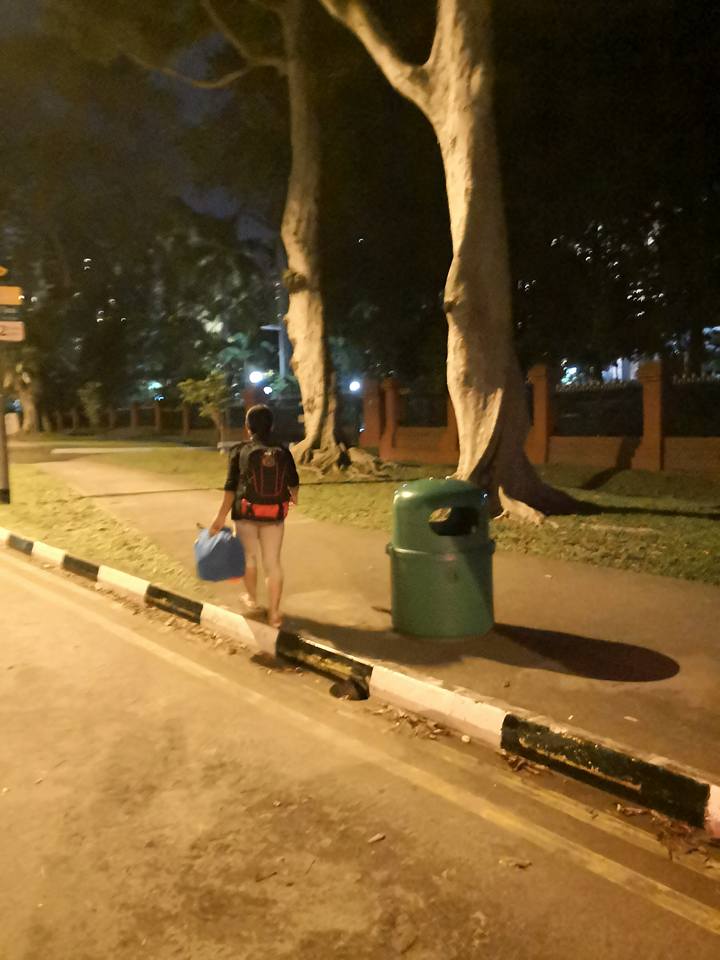 So, he drove back to pick up the helper and brought her to the other entrance with the guard on duty.
It is understood that the Indonesian embassy in Singapore would honour taxi fare claims with receipts produced, no questions asked, as long as the passenger headed to the embassy to seek assistance is an Indonesian.
[related_story]
This is the Facebook post: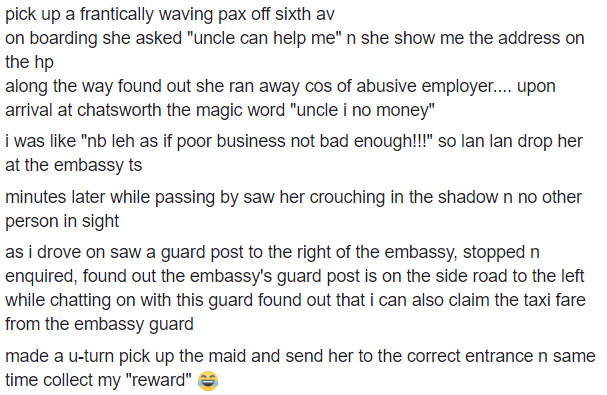 If you like what you read, follow us on Facebook, Instagram, Twitter and Telegram to get the latest updates.