Traffic delays and disruptions to pedestrians are expected in the run up to Tuesday's Trump-Kim summit.
Any inconvenience caused to the public have been widely reported even before Saturday, June 9, as roads surrounding the Special Event Areas have been narrowed, blocked, and even reversed, as security is beefed up.
Signs have even been put up to request the public to comply with orders.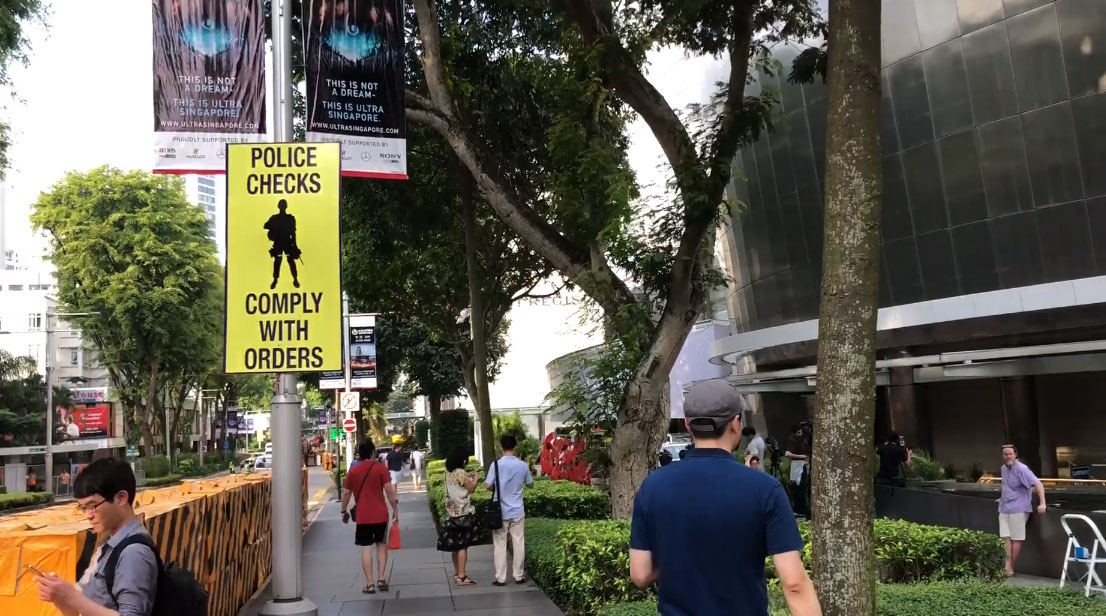 At least one Singaporean peeved, nonetheless
Interestingly, Singaporeans have been admonished to steer clear of any negativity during these couple of days to put our best face forward with all eyes of the world watching.
But it is impossible to police how everyone will react, as some might not fully agree to or comprehend why the summit ought to be held here.
Such as this man, who ended up lashing out at the police outside Tanglin Shopping Centre beside St Regis, over the seemingly contentious issue of the Trump-Kim summit's cost to Singapore:
[video width="640" height="362" mp4="https://static.mothership.sg/1/2018/06/angry-singaporean-orchard.mp4"][/video]
This video has been making the rounds on Facebook and chat apps in Singapore since Sunday night, June 10.
What he said
The bearded, middle-aged man in sunglasses was caught on video gesticulating and shouting at the police, who appeared to ask him to take a different route.
However, his response to the police officer can be described as online ranting carried into real-life.
Other pedestrians seen in the video looked on puzzled.
The exact location is at Tanglin Road, in between Tanglin Shopping Centre and St Regis: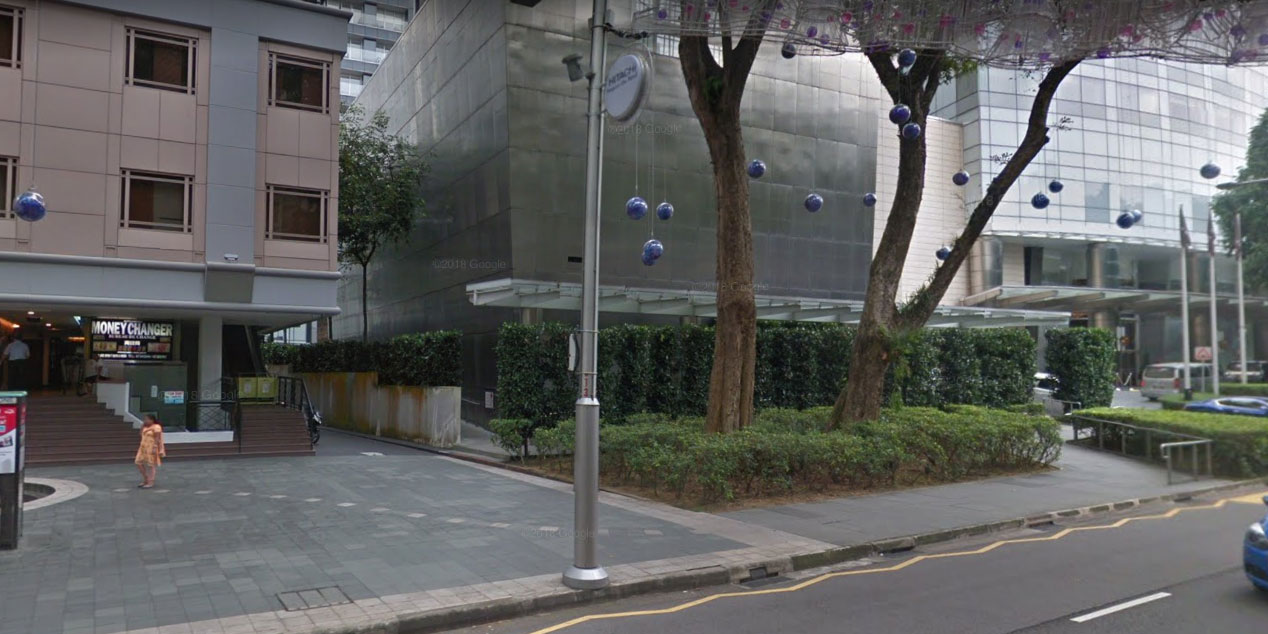 And this was what he said:
This is not my country, this is your money ah?

12 percent water increase, 12 percent electricity increase and you tell me go off.

Why don't you walk round? Why don't you walk round short cut? Why don't you short cut yourself?

You take 12 percent increase in electricity, 30 percent increase in water, to spend money like this?

Waste of people money.

Jiak liao bee (Translation: Waste of resources).

Ka kin zhu san (Translation: ???).

Ka zah see, ka zah ho (Translation: Earlier die, the better).
[related_story]
Police responded calmly
The police officer appeared professional and composed throughout the 46-second clip, as he could be seen calmly telling the man to move on.
In other countries, the man would have been tasered.
And this is despite the police officer having to pay taxes as well.
Prime Minister Lee Hsien Loong said on Sunday that Singapore was spending around S$20 million to host the summit, around half of it on security.
If you like what you read, follow us on Facebook, Instagram, Twitter and Telegram to get the latest updates.