A pregnant wild boar has been tragically killed in a horrific road accident in Singapore.
BKE accident
According to a Telegram chat group about road traffic conditions in Singapore, the accident occurred on June 21 night along the Bukit Timah Expressway (BKE) towards the Seletar Expressway after the Mandai Road exit.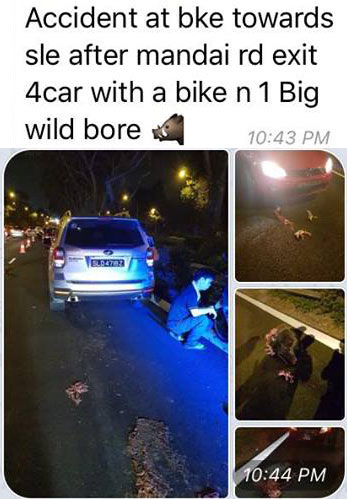 The chat message, with an initial time stamp of 10.43pm, also said four cars and one motorcycle were involved.
A Facebook post by a person named Alex Soo shared the graphic photos of the accident scene.
Pregnant wild boar
The set of four photos showed a pregnant wild boar with guts exposed, which is presumably the result of the high-impact collision the animal sustained.
The pregnant wild boar's litter of unborn piglets can be clearly seen as they have spilled onto the road.
The relatively large animal's insides were also exposed.
Some of the piglets, which look to be fully formed, even appeared to have been crashed by the traffic.
Uncensored photos of the accident are published at the end of this article. Viewer discretion is advised.
Wild boar pregnant with five to six babies
Female wild boars in Singapore typically give birth to a litter of five to six babies.
The gestation period is about four months.
Wild boars can breed throughout the year and females typically reach sexual and reproductive maturity in about 12 months.
The families of wild boars are believed to roam in the forested area in the central catchment area, and are dispersed throughout the secondary forests in Singapore.
Female wild boars are highly social creatures as they can live together in groups called sounders, while males are more solitary.
The female wild boars have a roaming range of a few kilometres.
Wild sambar deer killed less than a week ago
Before this accident, a rare wild sambar deer had wandered onto the BKE, which led to an accident involving a motorcycle, a car and a taxi in the early morning on Sunday, June 17.
The deer was eventually put down as a result of injuries sustained.
[related_story]
Viewer discretion is advised as here are the uncensored photos: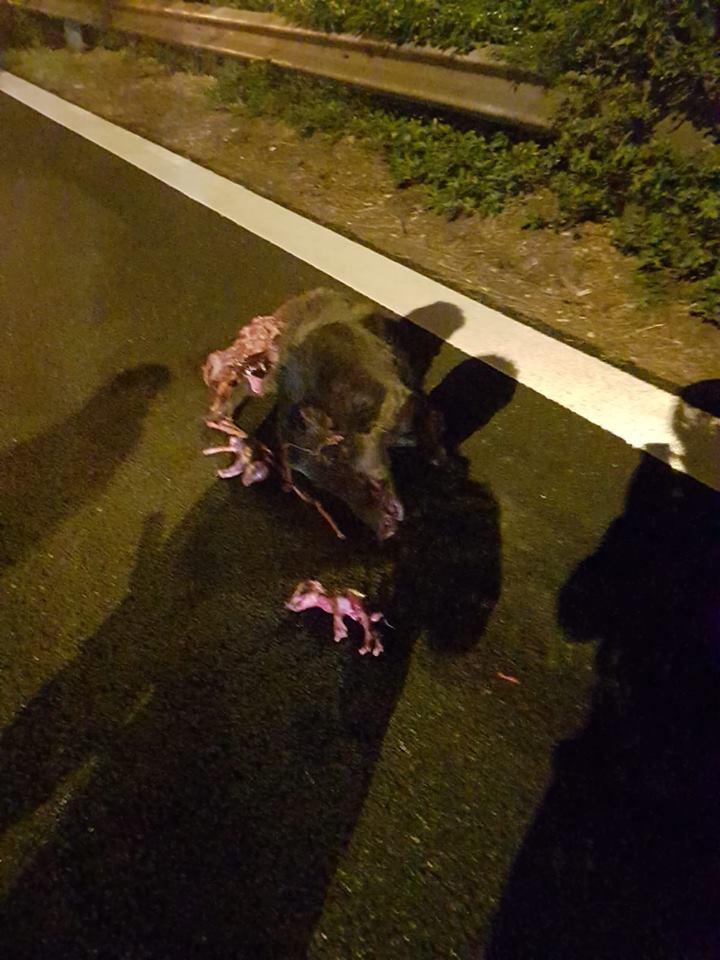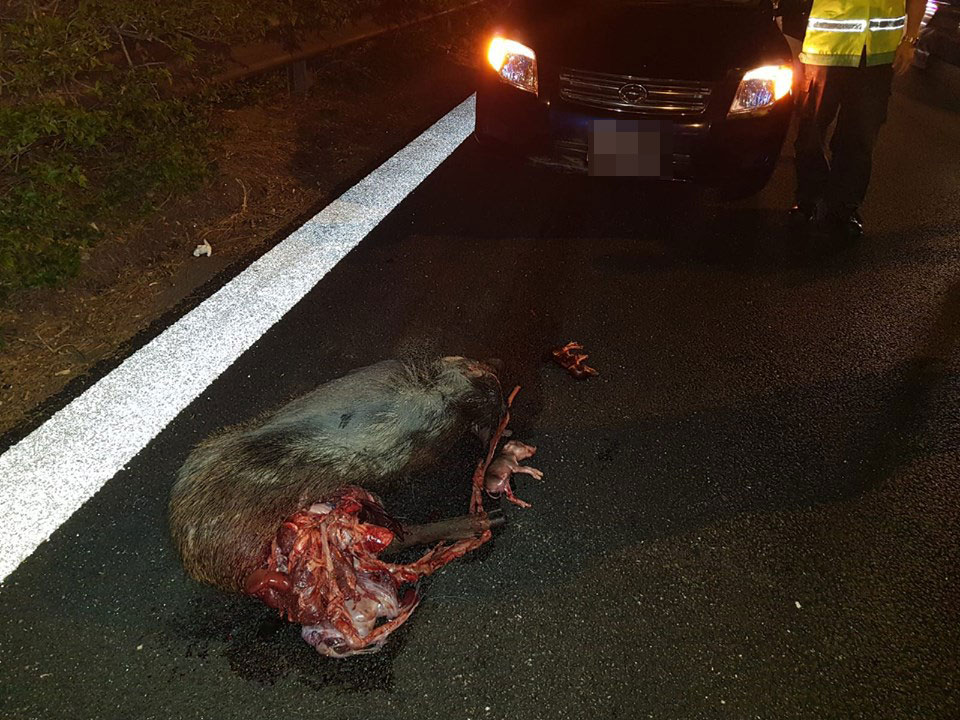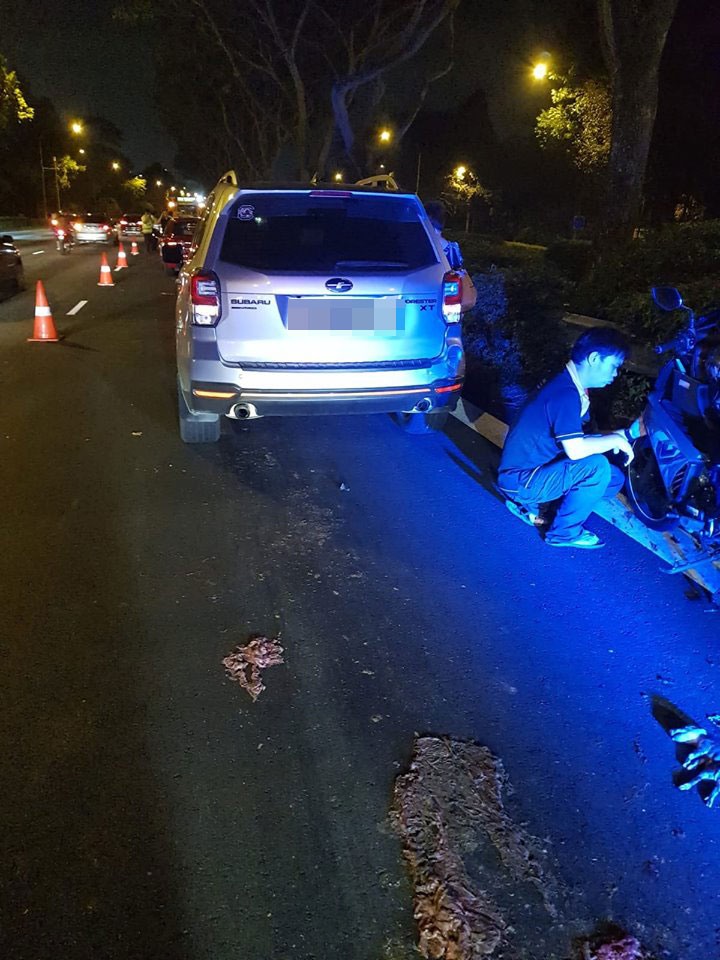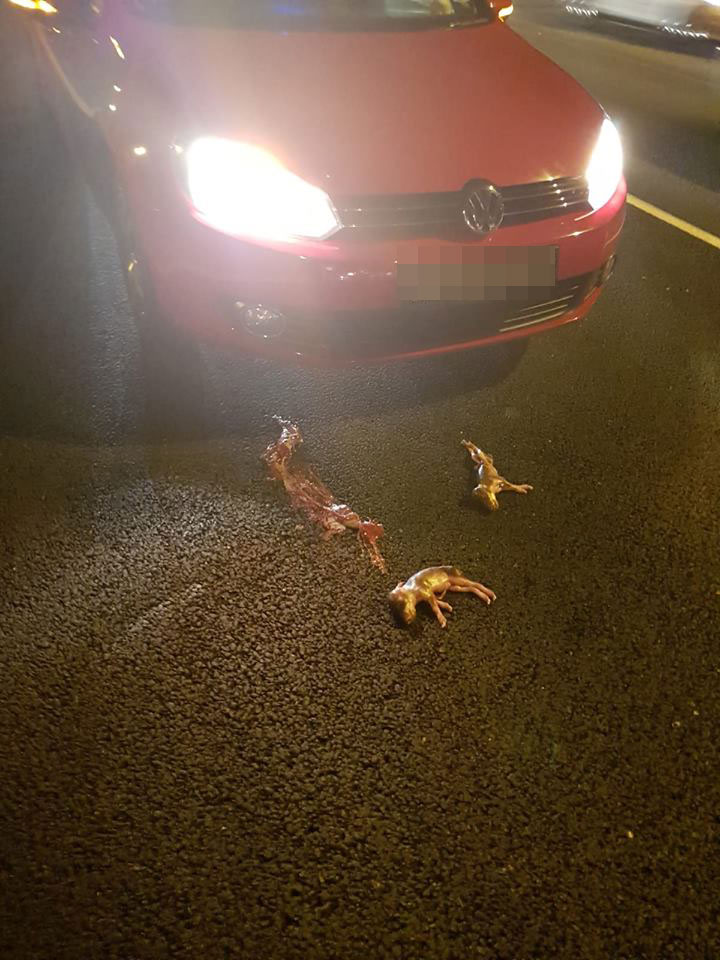 If you like what you read, follow us on Facebook, Instagram, Twitter and Telegram to get the latest updates.