Judging by the slew of sexual harassment stories going around, it's safe to say that perverts in Singapore are aplenty:
But the latest incident to enter public consciousness takes being a pervert to a fictive level.
Alerted by S$300 "offer"
On June 2, Twitter user @h4yuti4r4 shared a photo of herself on a public bus that was taken by a pervert, who subsequently used it to write his own erotica.
Unfortunately, the victim only knew about the creep shot's existence because someone messaged her on Instagram with a S$300 "offer".
The graphic descriptions have been censored: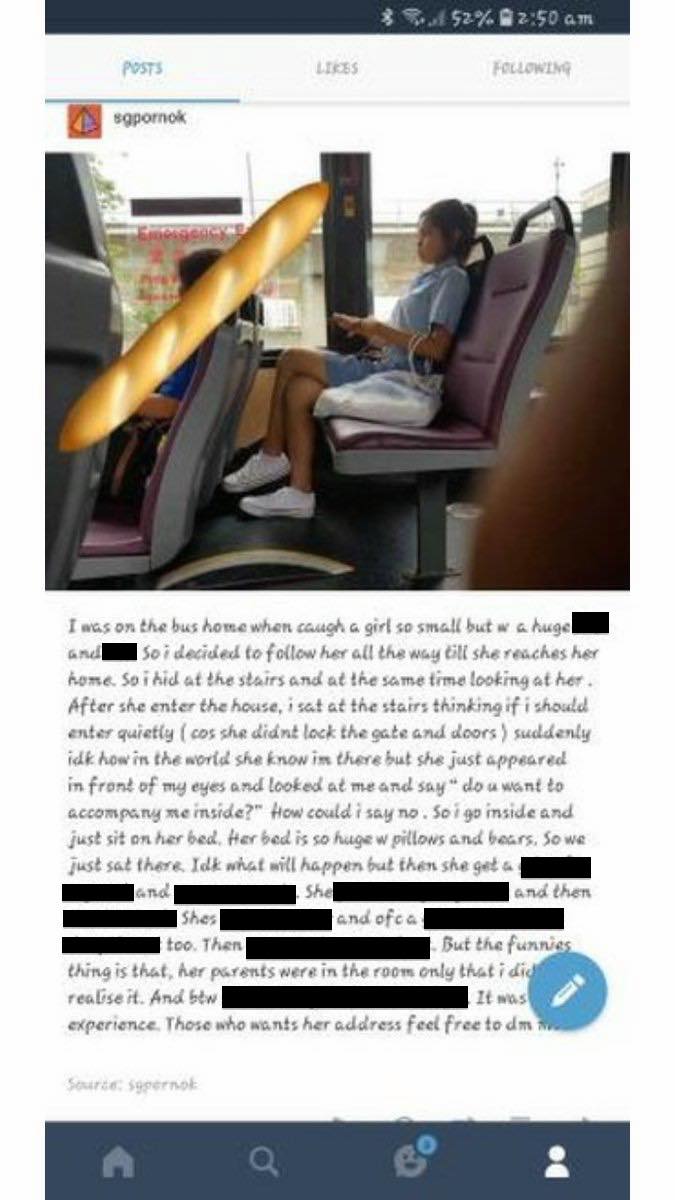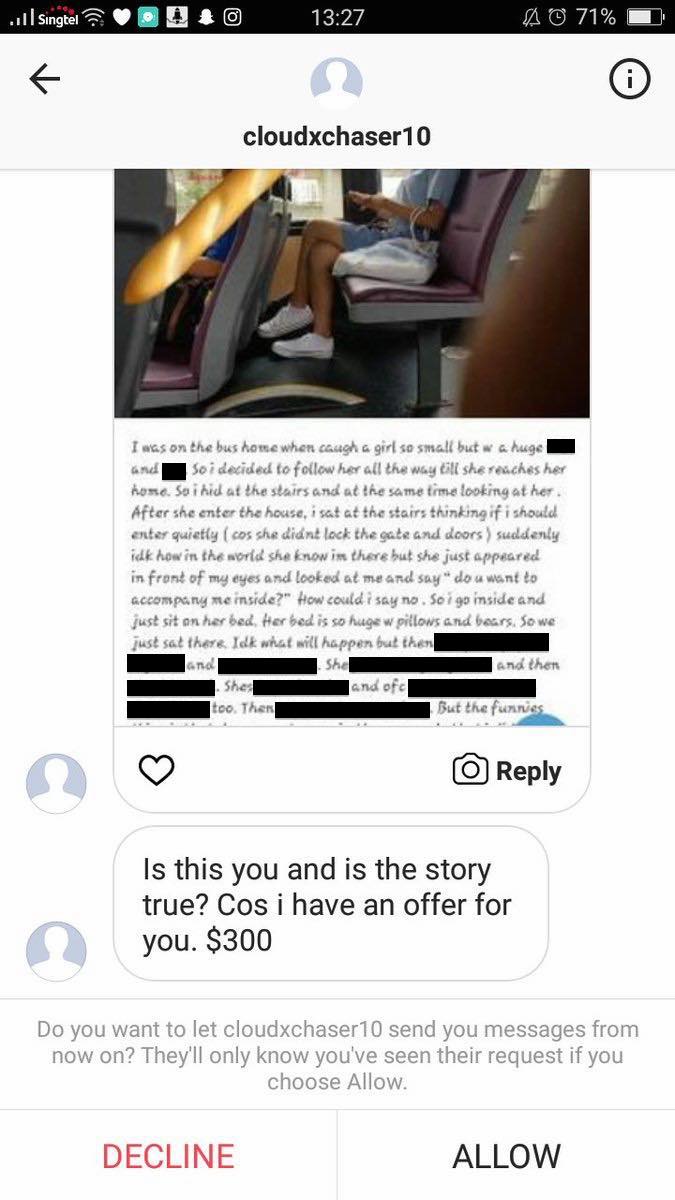 [related_story]
That was when she tweeted that that her photo had been misused:
Told her father, who is a police officer
In an update, the victim said that she has informed her father, who happens to be a police officer, about the post:

However, another user has commented with a piece of rather bleak news: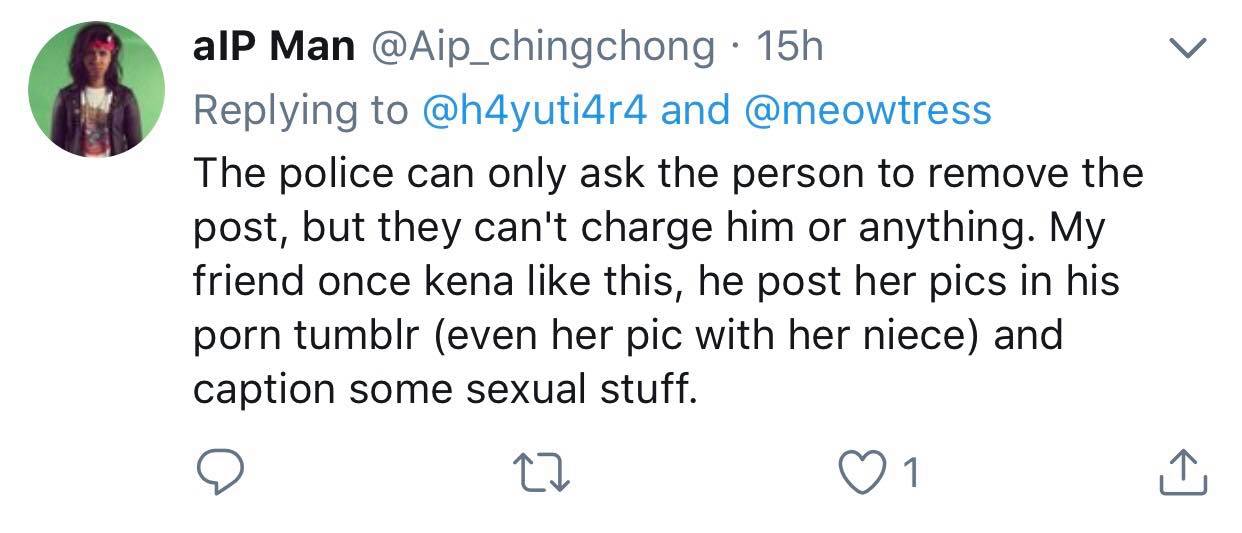 The last we checked, the Tumblr account that featured the "story" is no longer available.
The good news is, a Singaporean blogger is on a crusade to remove more of such privacy-infringing/ sexually-inappropriate accounts:
Top image from Twitter post
If you like what you read, follow us on Facebook, Instagram, Twitter and Telegram to get the latest updates.