The Trump-Kim summit in Singapore is the most highly-anticipated event to happen here in a long time.
For the summit to be successful, concessions have to be made on both sides.
But one possible concession may not have been what most people were expecting.
According to a Central Intelligence Agency (CIA) analysis, one of the potential goodwill concessions considered by Kim Jong-un is the opening of a western hamburger franchise in Pyongyang.
However, this will not be the first fast food restaurant in North Korea.
In fact, a fast food chain run by Singaporeans has already taken root in Pyongyang since 2009.
Bringing burgers to Pyongyang
The chain was the brainchild of two Singaporeans, Quek Chek Lan and Timothy Tan.
Quek has been doing business trading steel and minerals with North Korea for many years, and has cultivated a good relationship with the state.
When North Korea invited the businessman to invest in their country, he roped in Tan, a fellow businessman, to open a fast-food restaurant.
However, since both men lacked experience in the fast-food industry, they enlisted the help of Patrick Soh, who owned the Asian franchise rights for a lesser known US fast food chain called Waffletown.
When Soh flew to Pyongyang for the first time to set up the operations of the restaurant, he realised that the locals had no idea what a burger was.
He had to teach them from the very beginning: Starting with the buns, followed by the beef patty, then mayonnaise, lettuce and cheese.
He did remark that the process of setting up the restaurant itself was still relatively easy, since there was no need to buy land or hire workers. Everything was provided by the state.
While many would have considered this business a great risk, Soh saw it as a business opportunity and a challenge to himself.
Three Big Stars
The restaurant was named Samtaesong, or Three Big Stars, which supposedly refers to previous head of state Kim Jong-il, his father Kim Il-sung, and his mother Kim Jong-suk.
A Korean name was also necessary since English signage was not allowed in the country at the time.
It mainly serves burgers, but also sells fast food staples such as fried chicken, french fries, hotdogs and Belgian Waffles.
And unlike Waffletown, Samtaesong serves beer: North Korea's very own Taedonggang brand.
The Samtaesong fried chicken is particularly popular, as it is cooked on the spot and served crispy yet moist.
In case you are proficient in Korean, here is a look at the menu: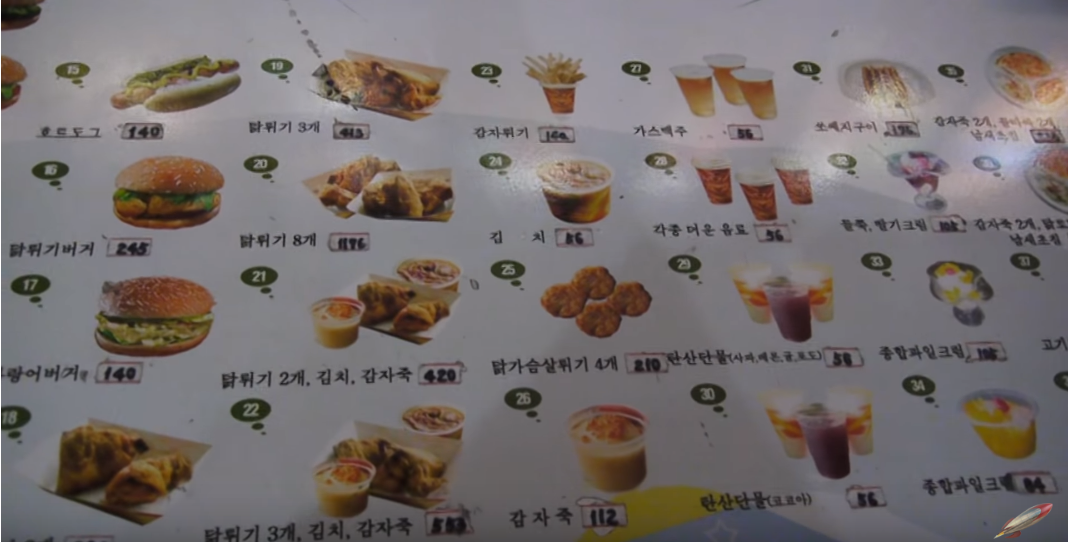 In addition, all of the burgers are served with Kimchi rather than coleslaw, and there are more vegetables to suit the taste buds of the local populace.
The restaurant only accepts US dollars or euros, and prices range from US$1.90 for a burger to US$3 for fried chicken.
Prices have stayed the same for the last decade, but remains steep for a country with an estimated GDP per capita of US$583 in 2014.
Nevertheless, Soh noted that business is "healthy", and stated that his customer base comprises foreign embassy workers, students, local professionals and middle-class families.
Interestingly, the burgers are referred to as minced beef with bread, in order to shake off the western connotation.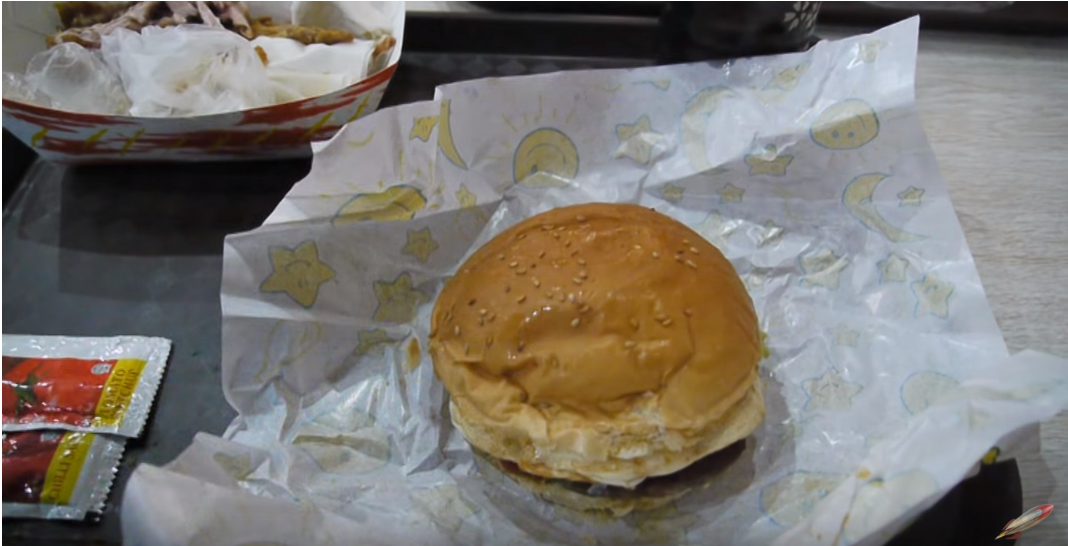 In fact, the word "burger" is actually forbidden.
Samtaesong became extremely popular with both locals and diplomats, and commanded a strategic position that was within walking distance of universities, foreign embassies and subway stations.
Over the past few years, the chain has grown rapidly, with five large dine-in eateries, and over 20 takeaway outlets spread out across Pyongyang.
Burger diplomacy
Fast-food diplomacy is not new.
It made its most famous appearance during the opening of the first McDonalds in the former Soviet Union, where a record 30,000 people were served on the first day.
The chain's arrival signified a certain thaw in relations between the US and the Soviet Union, and was also a symbol of western culture making its way to the former Communist state.
Perhaps the US administration is hoping for a similar effect in North Korea.
The report does not specify which fast-food brand could be invited, though Donald Trump is known to have a fondness for McDonald's.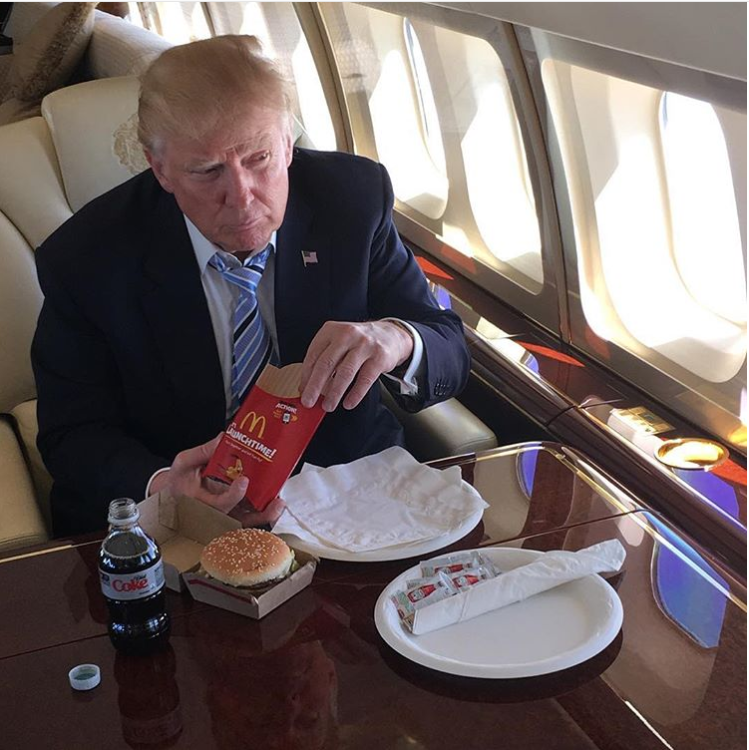 [related_story]
Former top aides have revealed that Trump's go-to order for McDonald's include two Big Macs, two Fillet-O-Fish, and a chocolate malted shake.
During the 2016 presidential campaign, Trump stated his willingness to meet Kim in a low-key setting that entailed "eating a hamburger on a conference table".
Perhaps fast food could be the path to Trump's heart and a successful summit.
Buy a Trump-Kim t-shirt: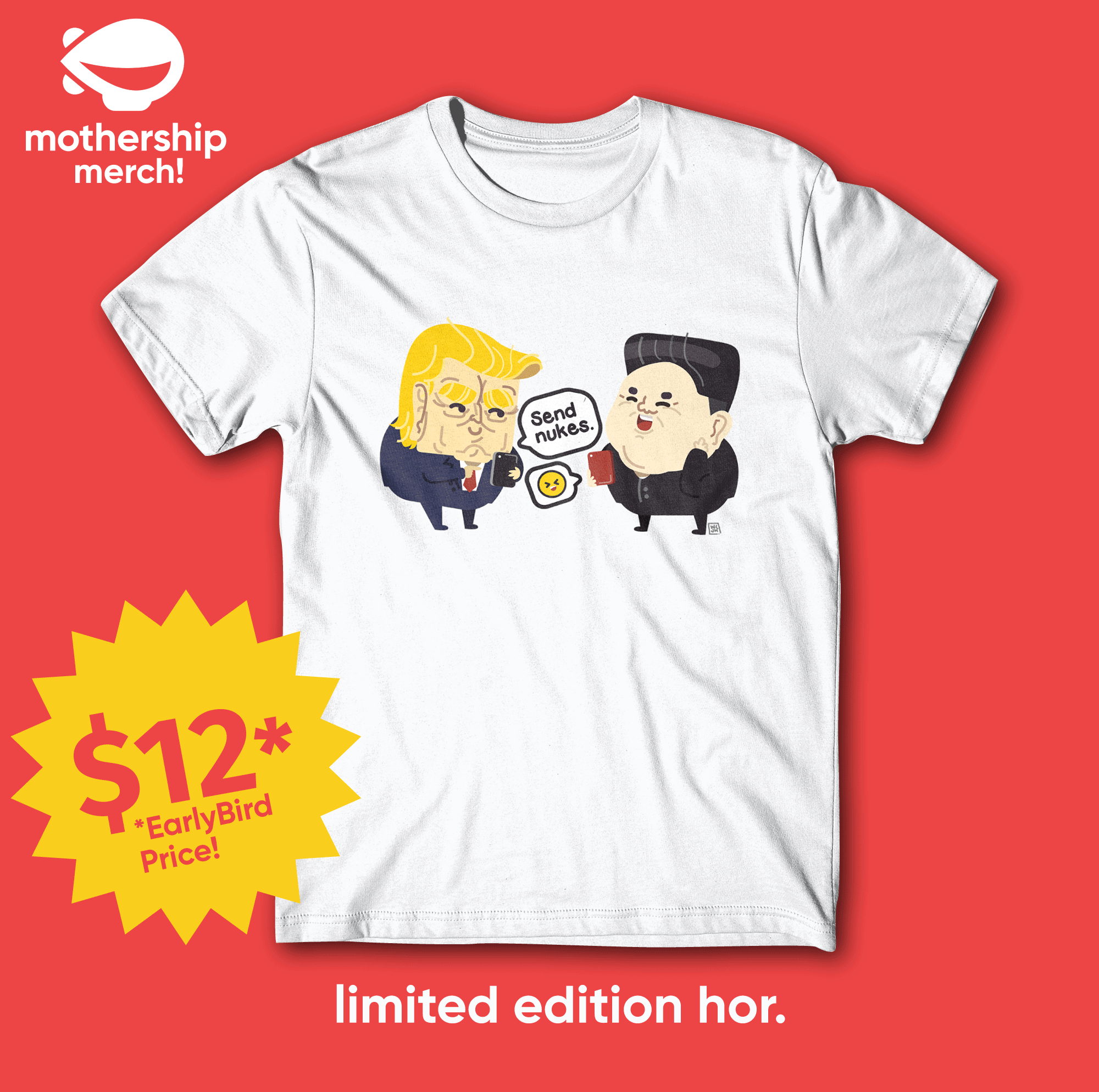 Psst... promo code is "NUDESNOTNUKES". Expires June 9, 2018, 2359.
Top image via
If you like what you read, follow us on Facebook, Instagram, Twitter and Telegram to get the latest updates.