For migrant workers in Singapore, it regrettably seems like living conditions depend largely on luck:
And even if they happen to be fed and housed sufficiently satisfactorily, it's safe to say that it can get lonely living apart from family:
But one three-year-old boy in Singapore makes sure they are never too far away from a friend.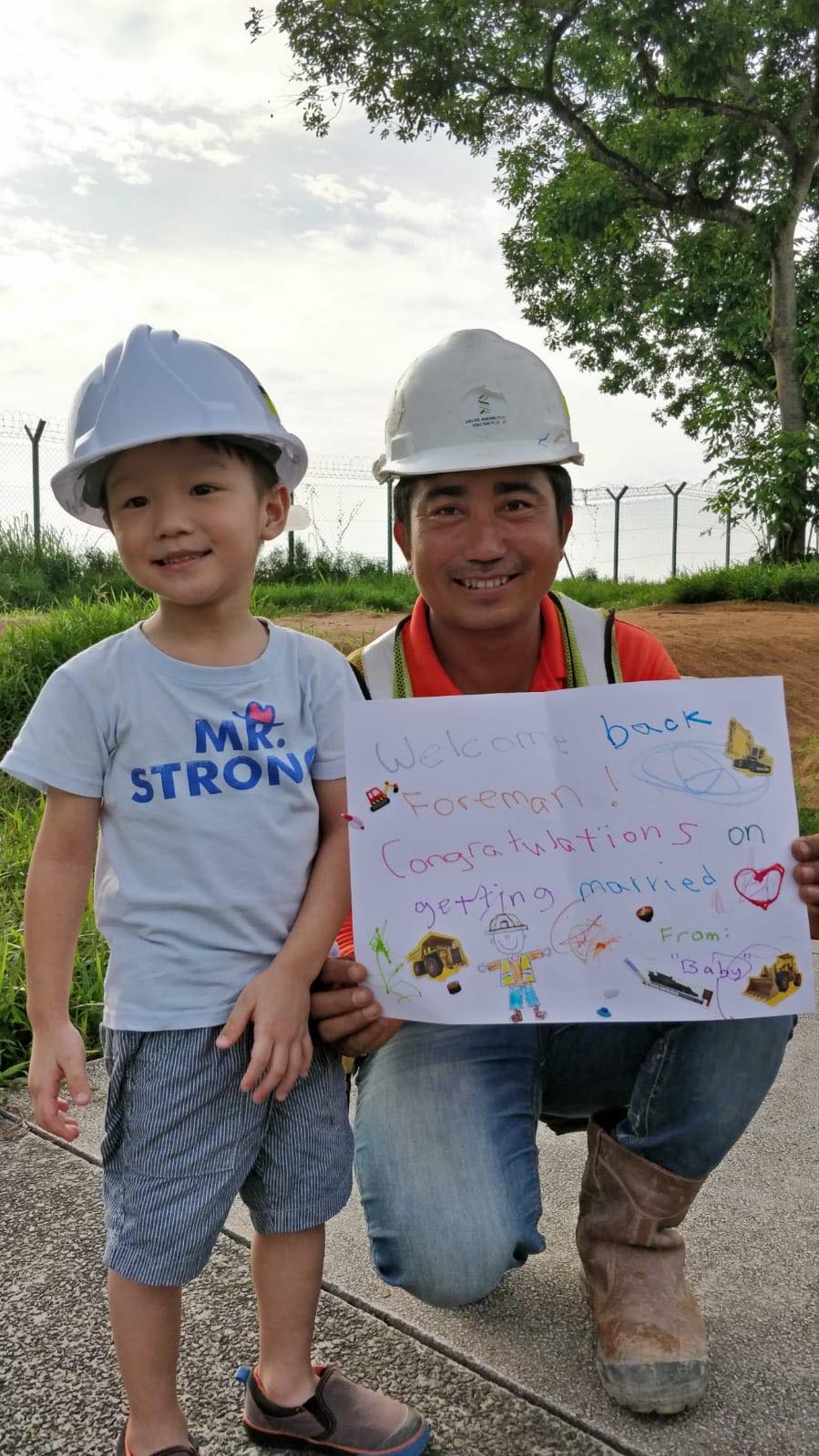 [related_story]
Upgrading works at carpark
The boy appears in a series of photos uploaded to Facebook, and is seen in group and individual photos with foreign workers in various parts of Singapore.
Speaking with Mothership, the boy's mother revealed that his friendship with foreign workers in his neighbourhood started in December last year, when upgrading works began at their estate's carpark.
The boy, then over two years old, became really interested in the construction work and vehicles.
Mother and son thus started talking to the consultant of the project, then to the foreman and workers.
It was quite heartwarming, she shared, as some workers spoke little English and were initially shy.
While the parties used gestures to communicate at first, the mother and son duo eventually found out that the workers — who come from India, Bangladesh and Myanmar — can speak quite a bit of English.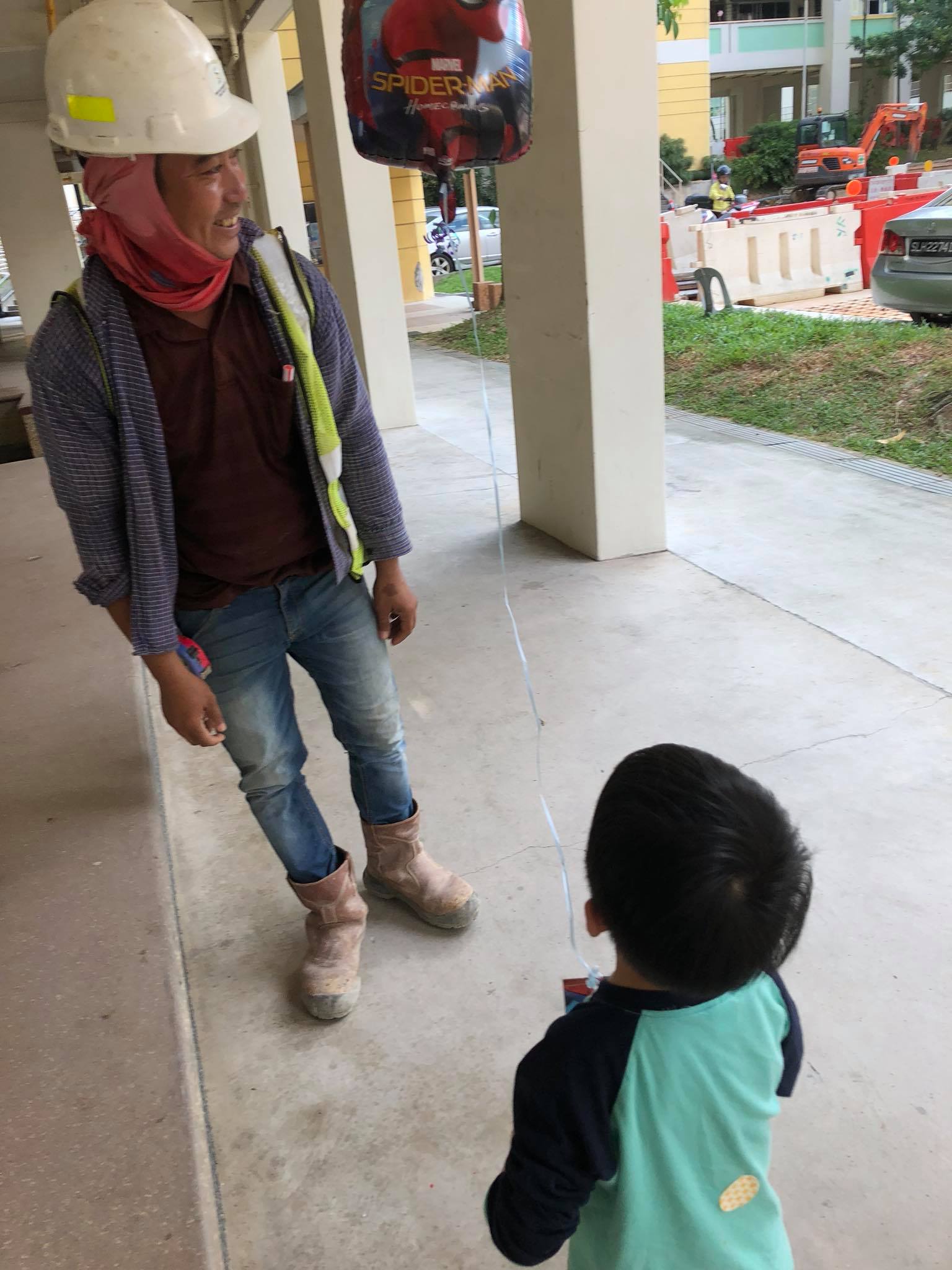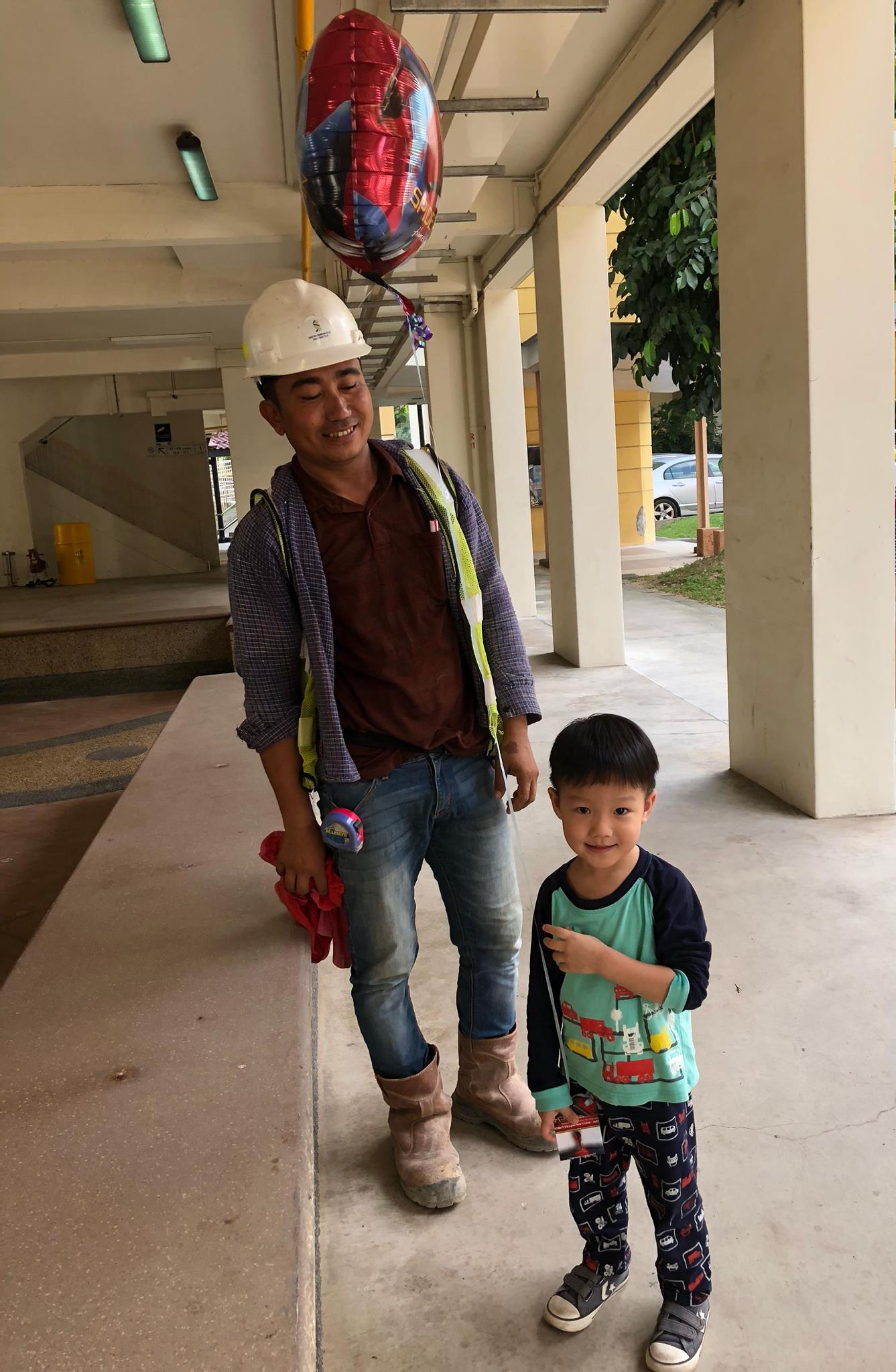 Now, the boy sees them every day, and they are now firm friends.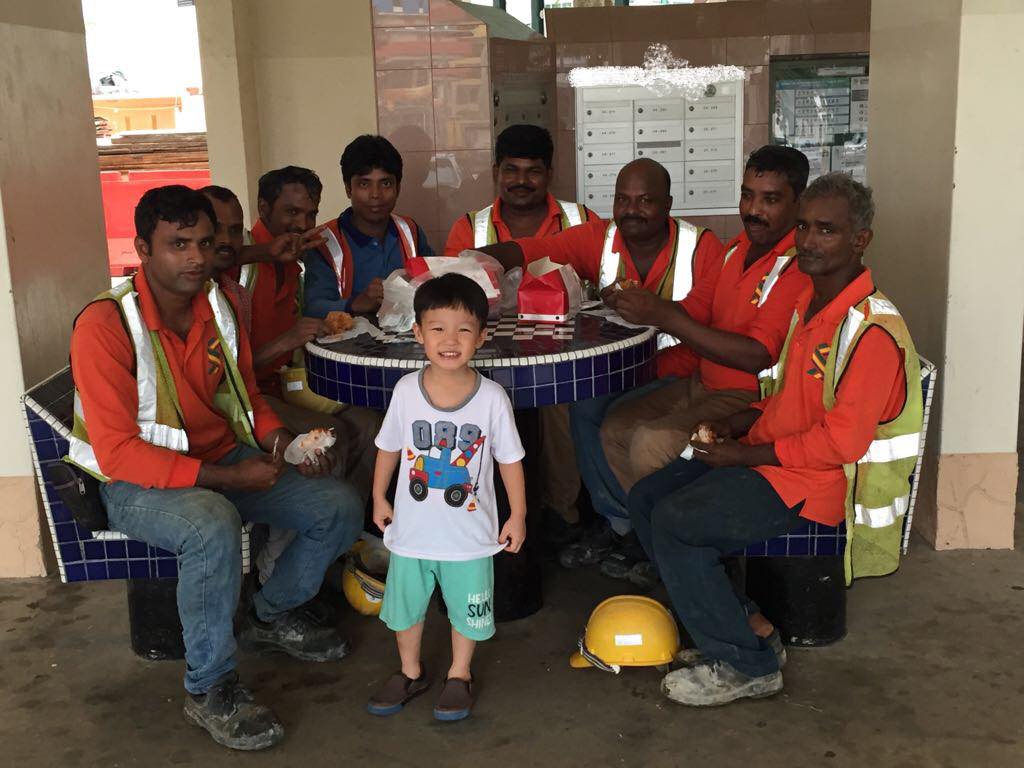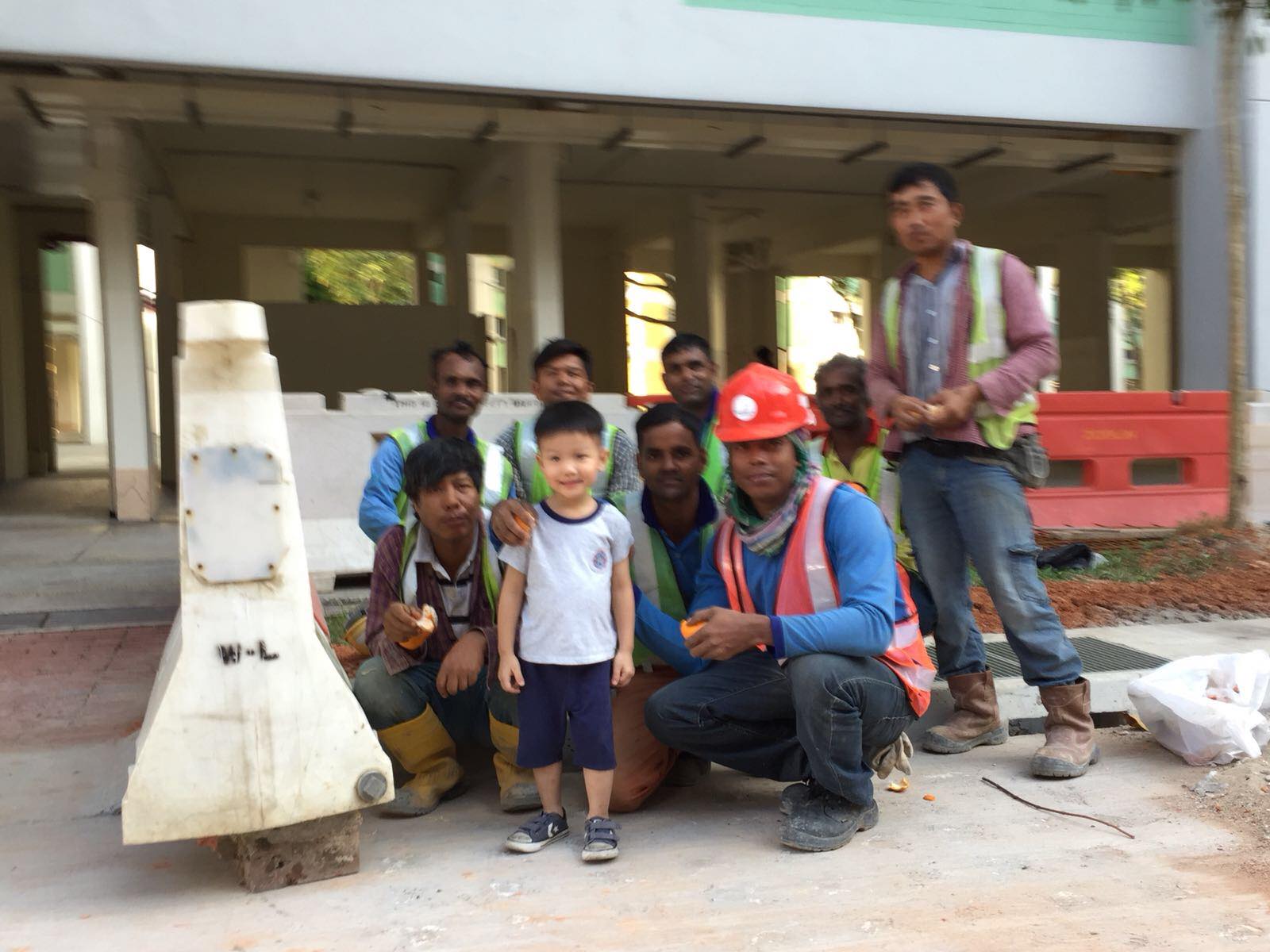 If you're too shy to go out and befriend foreign workers yourself, here's another way to brighten a migrant's worker day:
Top images courtesy of the boy's family
If you like what you read, follow us on Facebook, Instagram, Twitter and Telegram to get the latest updates.