Malaysia has outwardly taken a liberal turn following its recent general election.
And with new hope in the air, the country is dreaming big: It announced it might be keen to host the World Cup 2034 with other Asean countries in the region.
Who said it?
Crown Prince and Regent of Pahang, Tengku Abdullah Sultan Ahmad Shah, mooted the idea at his Hari Raya Aidilfitri open house on Saturday, June 16 -- the second day of World Cup 2018.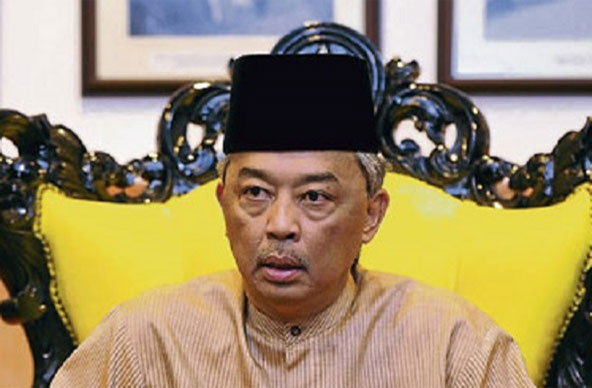 The royalty is also a FIFA executive committee member.
Why did he suggest Malaysia hosting the World Cup?
Tengku Abdullah said it was time for the Asean region to be given an opportunity as it would allow the countries to improve their infrastructure and strengthen their respective national teams.
Tengku Abdullah, said: "I guess there will be no problem if four countries show their interest to bid for the tournament in 2034. It may be much better. It is up to FAM and the government to decide."
"Asean has an opportunity and the strength to put up a joint bid as three or four countries are allowed to be co-hosts. It is similar to the United States, Canada and Mexico being joint hosts in 2026."
His comments came after it was confirmed that the United States, Canada and Mexico will be joint hosts in 2026.
The three other Asean countries to join Malaysia are tentatively Indonesia, Thailand and Vietnam.
Singapore was not mentioned.
What are the conditions for hosting World Cup 2034?
Tengku Abdullah, who had just returned from the 68th Fifa Congress in Moscow, Russia, said although there were no specific discussions about the countries bidding to host the 2034 World Cup, he believed that proper planning would pave the way for Asean's long awaited moment to host the event become reality.
It was previously reported that from 2026 onwards, the World Cup tournament will expand from 32 teams to 48.
Tengku Abdullah said this could provide Asean teams with special slots without relying on the Asia quota.
He added that this could be raised in future discussions, but it had to adhere to a certain formula.
The tradition has always been to give the host country automatic qualification.
With more teams involved, more than 80 matches will be played.
In July 2017, Indonesia's football association (PSSI) vice-president Joko Driyono announced that the country is set to lead a consortium of South-East Asian countries in an ambitious bid to host the 2034 World Cup.
[related_story]
What about Singapore?
It was reported in July 2017 that there was talk of Singapore co-hosting the World Cup 2034 with other Asean countries.
But these talks were in the preliminary of preliminary stages.
This means that if Singapore co-hosts the World Cup 2034 as part of a consortium of Southeast Asian countries, Singapore will get the chance to play in it via automatic qualification.
Goal 2034.
If you like what you read, follow us on Facebook, Instagram, Twitter and Telegram to get the latest updates.