Joshua Kalinan is the first Singaporean to win Sake Sommelier of the Year.
This title was bestowed by the Sake Sommelier Association, an organisation based in the United Kingdom.
Sake sommelier
Held in London on May 20, finalists had to go through various tasks, as well as a food-pairing challenge.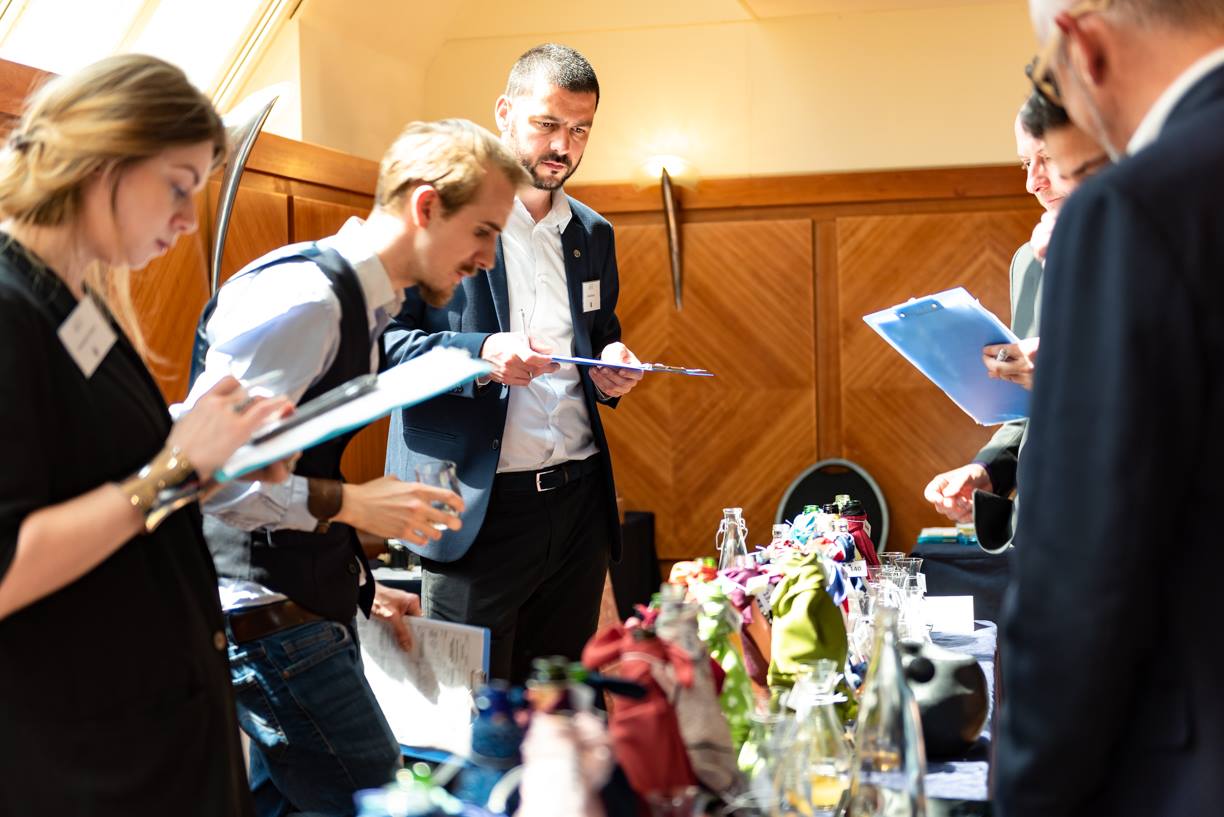 These pairing tasks included matching sake with various foods, such as teriyaki beef, spring rolls and chocolate.
To win, the 52-year-old Joshua Kalinan had to go up against two other finalists: Deepak Elangovan from Indonesia and James Devereux from the United Kingdom.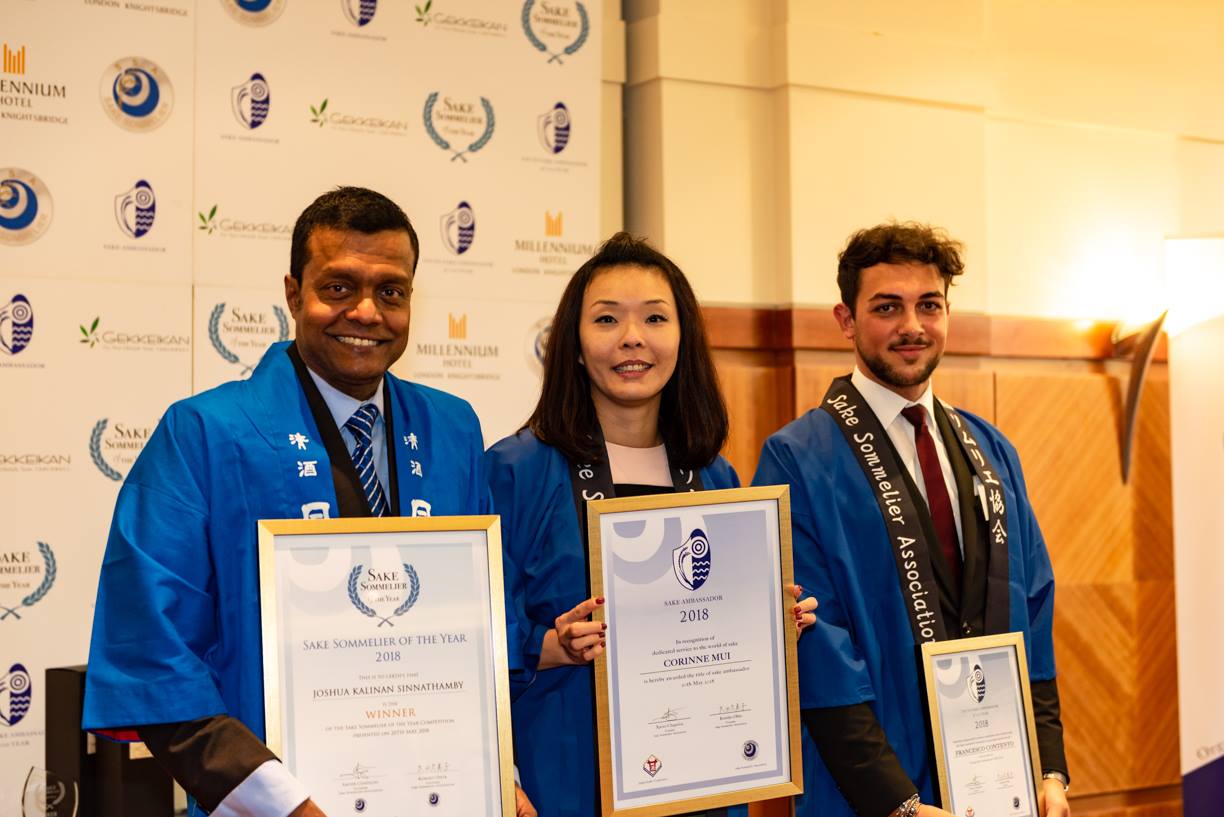 This was his third attempt before clinching the top spot, Kalinan said in an interview.
"I took part in the competition three times. The first time, I reached the semi finals, and two years ago, I was named runner-up. This year, I'm the winner."
His prize was a trip to Kyoto, including an exclusive tour of Gekkeikan, where he will be treated to a behind-the-scenes glimpse of sake production at one of Japan's oldest and most prestigious breweries.
Unconventional pairings
The highly creative sake lover stunned judges at the finals due to his unconventional ways of pairing food with sake.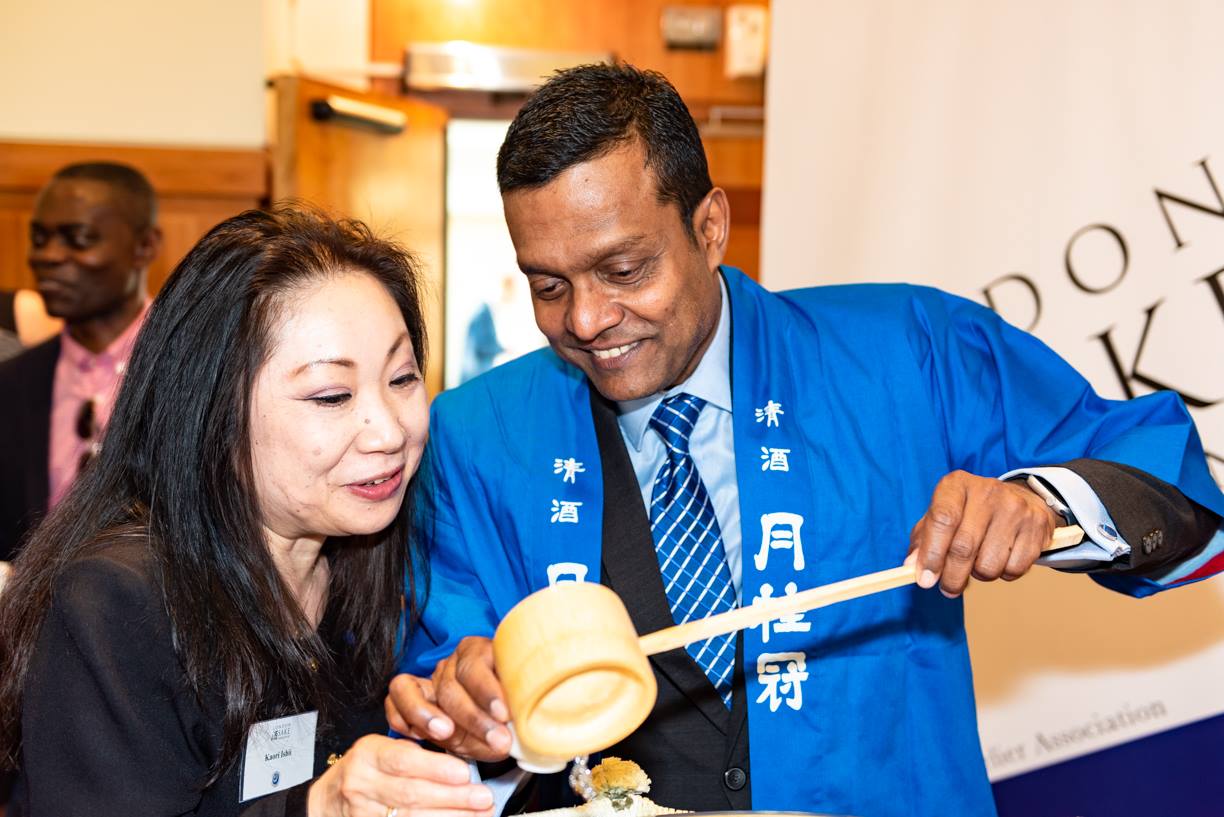 While sake is traditionally enjoyed with Japanese cuisine, Kalinan believes that it can and should be paired with various cuisines, including Indian food.
He says that he would "love to pair sake with North Indian cuisine":
"I would love to pair sake with North Indian cuisine. From tandoori chicken, which will go well with the earthy Kimoto-style sake, to creamy butter chicken, which can be paired with something sweet and slightly acidic. For the fried stuff, I'd choose dry sakes, which is refreshing — maybe a Junmai or Karakuchi."
Actually a wine person
Kalinan also revealed following his achievement that he is actually "a wine person".
For Kalinan, who works as an inflight auditor/ air sommelier with the Singapore Airlines, he first signed up to be a certified sommelier 10 to 12 years ago.
He has been involved in wine education in Singapore for the past decade or so.
However, in 2012, he caught "the sake bug" when taking the Certified Wine Educator exam in Japan.
He's been hooked on it ever since.
Not without difficulties
Kalinan explained that making the switch from wine to sake was a daunting task as he faced difficulties with the Japanese language.
Given Kalinan's positive working attitude, however, such obstacles were no reason to give up.
As he didn't understand the characters, Kalinan learned by memorising words and characters on the bottles instead.
It was more troublesome, but he knew that there were no shortcuts to success.
"I may not know kanji but I manage to memorise the words, the different characters on bottles.

You can be disadvantaged with the language, with the symbols just like me. I'm an Indian -- I don't know Japanese; I don't know Chinese... Regardless of your handicap, I believe others can do it. I think they should embrace more than themselves and come out of themselves and say 'I can do it' and be successful."
Today, he still practises by familiarising himself with the various bottle labels whenever he visits a Japanese restaurant.
[related_story]
"I'm not going to stop here"
With his win, Kalinan said he is just getting started.
"I'm not going to stop here," he said.
He hopes to "do more to promote sake," including "pairing it with all the different cuisines" and helping to "make sake available to everyone".
"I want to demystify sake so that it can be enjoyed by everyone — young or old."
The proud father of a four-year-old daughter also hopes that his daughter will eventually learn more about sake.
Top photo from Sake Sommelier's Facebook page
If you like what you read, follow us on Facebook, Instagram, Twitter and Telegram to get the latest updates.