It's always nice to hear stories about reformed ex-convicts in Singapore.
However, the journey isn't always easy for everyone.
Ex-convict's security officer's license application rejected
On June 6, Jose Raymond, a member of the Singapore People's Party, put up a Facebook post about how an ex-offender was rejected from his security officer's license application.
In his post, Raymond shared the background of the ex-offender.
Here's a summary of his background:
The Potong Pasir resident was charged with assault in 2016 and already served time in prison

He has four young children that he has to feed and put through school

He apparently isn't allowed to work as a taxi driver due to his criminal record

He passed a course to become security officer

In January 2018, his application for a license to become a security officer was rejected by the Singapore Police Force (SPF)

According to a letter from SPF, the man  is not a "fit and proper" person in view of his previous conviction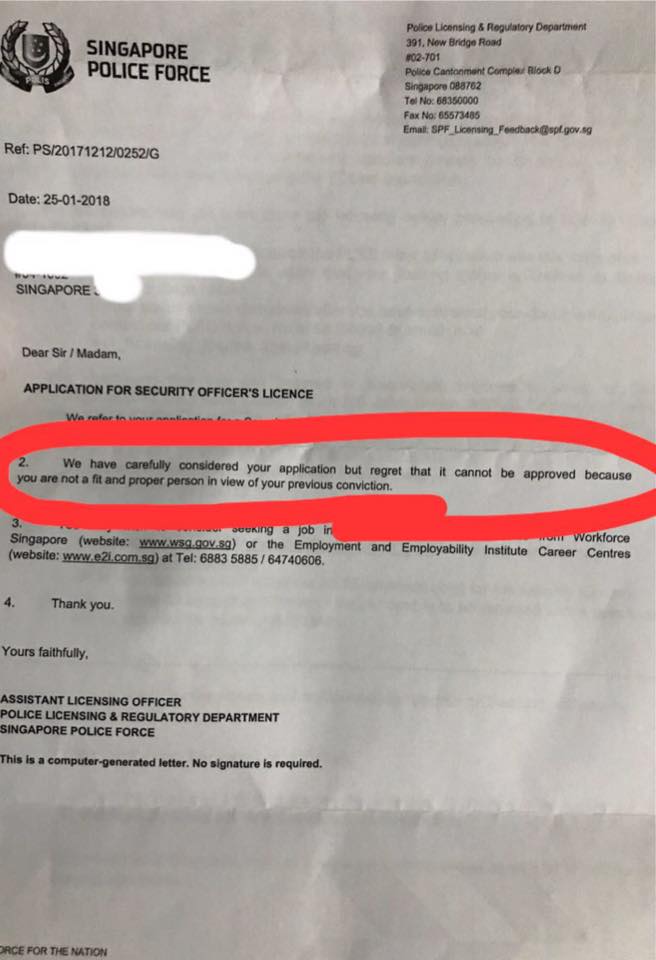 What is "fit and proper"?
In his post, Raymond also mentioned that the rejection could have been done without labelling the resident as being "not a fit and proper person".
However, "fit and proper" is actually a legal term and not a literal description.
In legalese, "fit and proper" is a doublet that simply means "fit".
Singaporeans empathetic, but understands protocol
The post now has over 300 likes and 700 shares as of the time of writing.
At least two people agreed with Raymond's stance: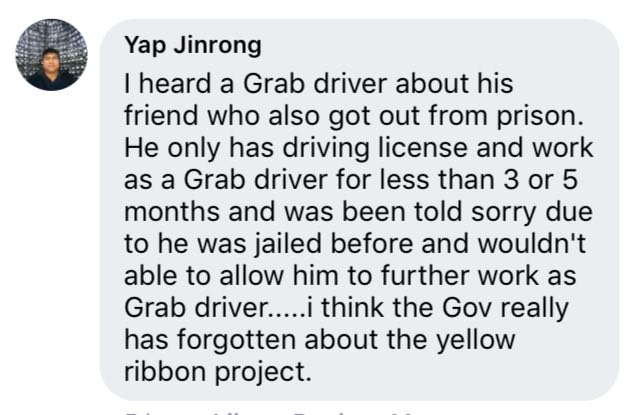 Meanwhile, while some Singaporeans empathised with the man's situation, they also understand why SPF would reject his license application.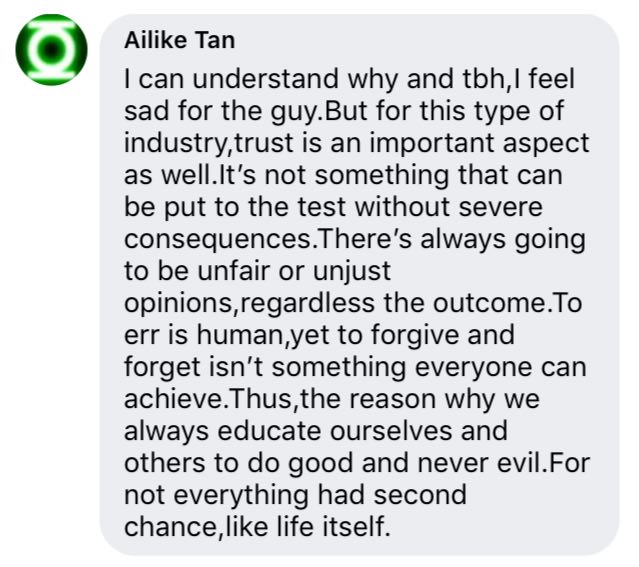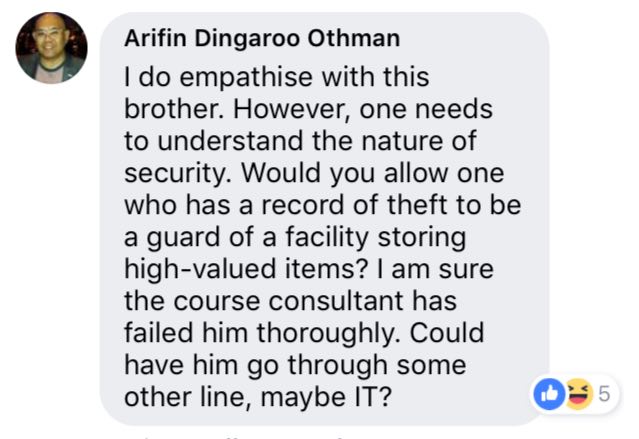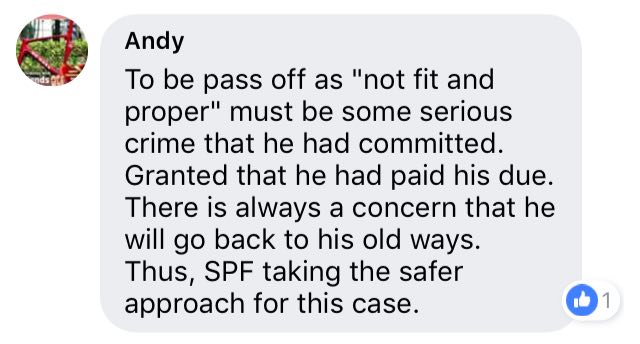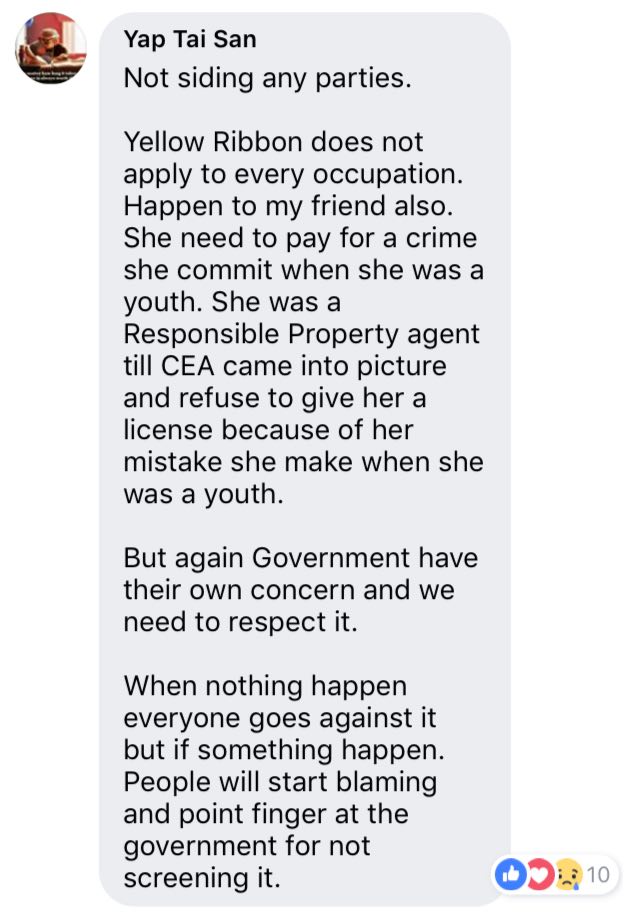 [related_story]
One other person also shared his personal experience as a private security officer himself, and why he agrees on this policy.
He also said that the man should have sought advice before applying for the job to save himself from "the hassle, money, time, energy and finally the embarrassment".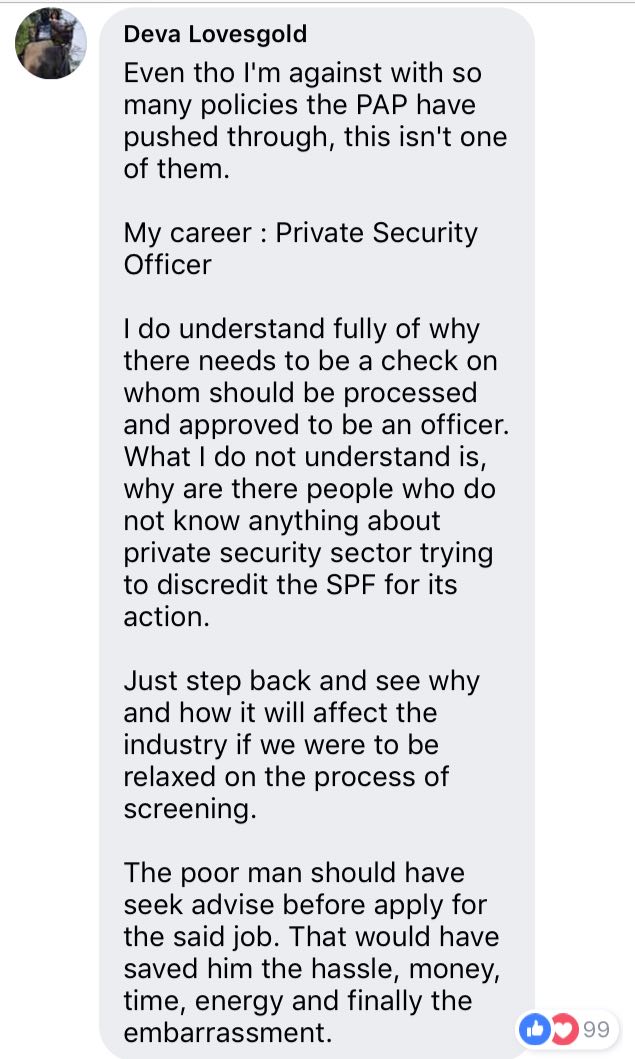 You can read his post in full here:
If you like what you read, follow us on Facebook, Instagram, Twitter and Telegram to get the latest updates.