Sharing your story on a public platform doesn't always go the way you might hope:
So it is with a recent Channel NewsAsia (CNA) story of a Singaporean family of a couple with seven children living on a single S$3,000 monthly income.
Readers have been triggered into quite a polarised debate online since the story was published on Sunday, and seem unable to agree on whether or not what the parents — David and Esther Heng — are doing right by their children, themselves and/or society.
Daily life and sacrifices
But first, here's a quick rundown of the family's situation, according to CNA:
- Heng earns about S$3,000 each month, which is fully used every month for his family's living expenses.

- His works in the social service sector and freelances as a tour guide bringing children to heritage sites.

- His current earnings fall short of what the family needs by about S$500 a month.

- He had quit his previous job in March, as he wanted to start his own business to conduct workshops for at-risk youths. The previous job was taking up too much time, though, which strained the relationship with his family.

- Esther quit her secondary school teaching job five years ago to take care of the kids full-time.

- Her day consists of cooking, cleaning, doing the laundry, and tending to the children's needs.

- The youngest child is three, while the oldest is 16.

- The children have to make economical choices in the family's larger interest — for instance, the Hengs' son had to pick between his favourite snack and a S$2 loaf of bread that can feed the entire family.

- The family receives financial assistance from the Ministry of Education, Social Service Office, and Community Health Assist Scheme for things like conservancy charges and medical bills, among others.

- They also receive "love offerings" from their church friends, such as Universal Studios Singapore tickets, staycations, groceries, and trips to Malaysia.

- They live in a 5-room HDB flat.

- Heng will soon start a new job that will earn him more than his previous salary of S$2,600.
"Selfish", quality of life concerns for children
The first group of people responding to the article about the Hengs expressed their anger at the situation, particularly at Heng and questioning his choices.
The main arguments against him and his family on Facebook as well as forum Reddit Singapore include:
The Hengs' limited resources and how it will affect their children's lives, such as:

Older siblings being forced into parental roles, thereby depriving them of their childhood

The parents not having enough attention to pay to each child, which can negatively impact their overall development (like one of their daughters, who is experiencing speech problems)

The children missing out on things and experiences that many of their "better-off" classmates might have

Questioning their choices, considering the family depends on handouts and financial assistance

Judging Heng's desire to have more kids for "selfish reasons", without consideration of the impact it may have on his children and wife (e.g. Esther may be overworked).
Here's a sampling of these comments:

The discussion also turned to the older siblings who will have to take care of the rest: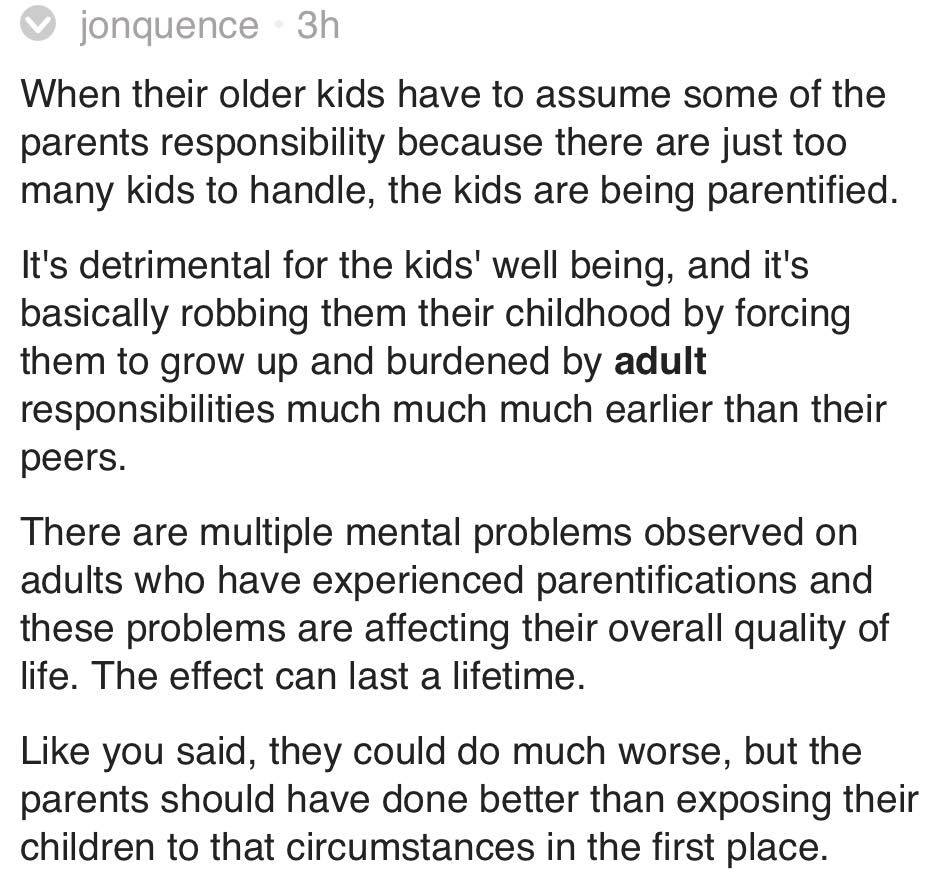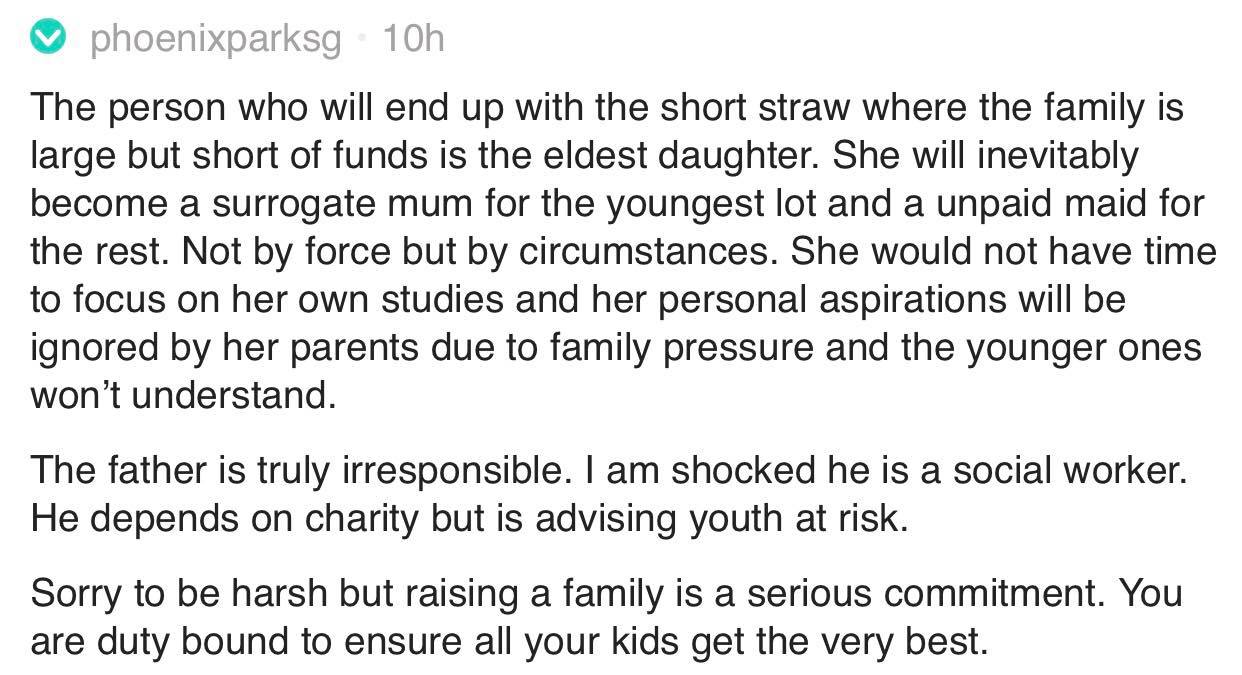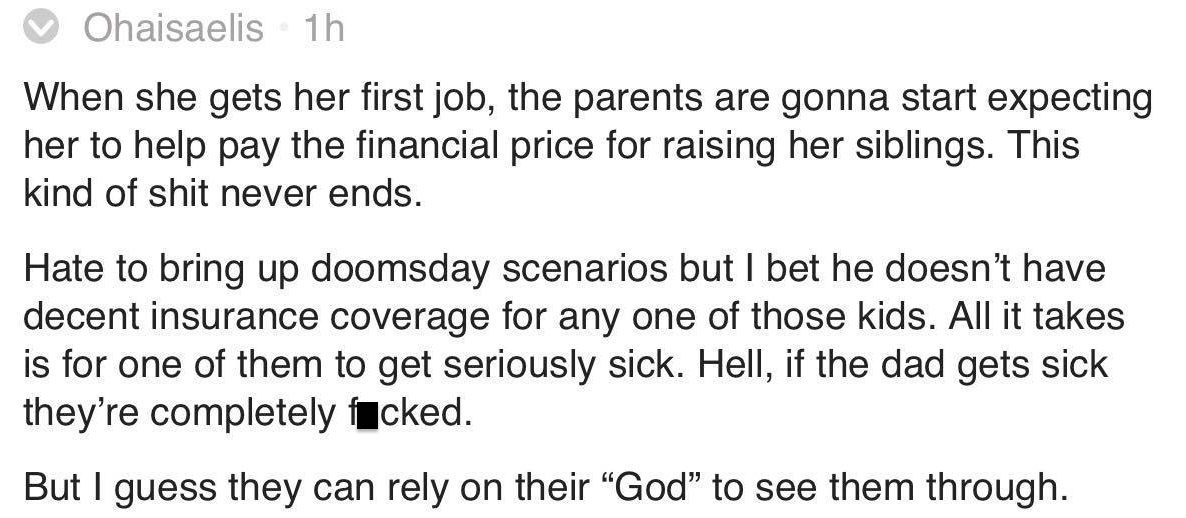 And more commenters pointed out that this may affect not only the older children, but all the children on the whole: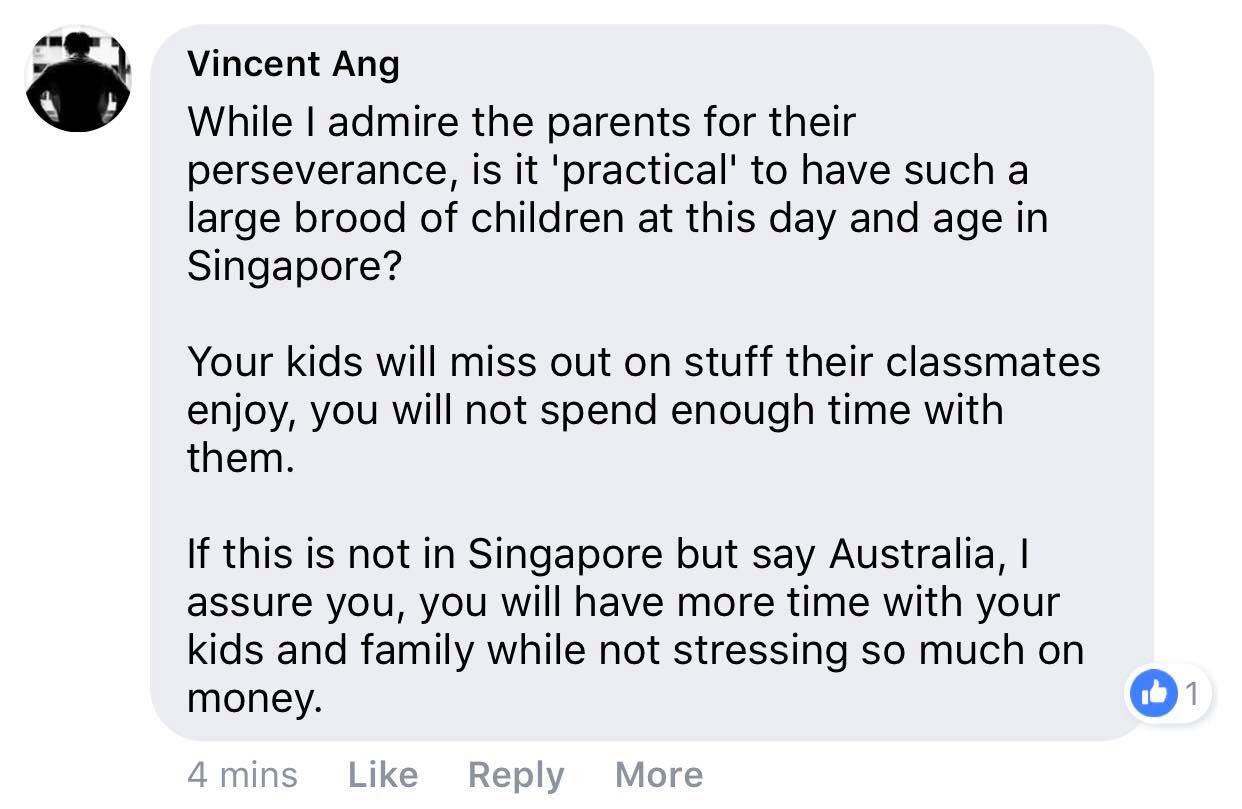 [related_story]
One person also claimed to know Heng personally: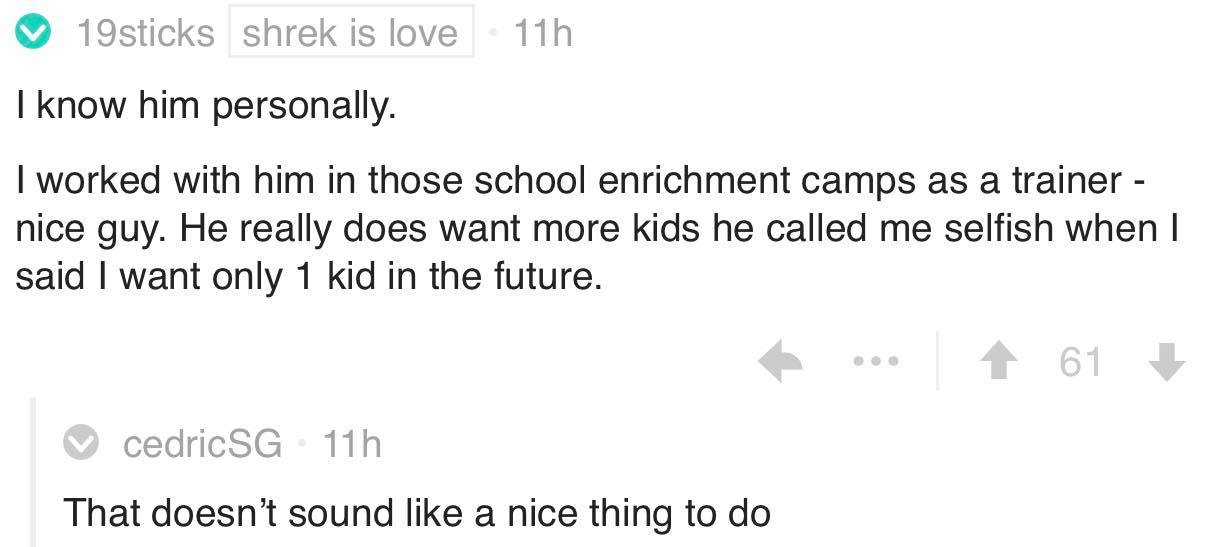 Others touched on the issue of finances: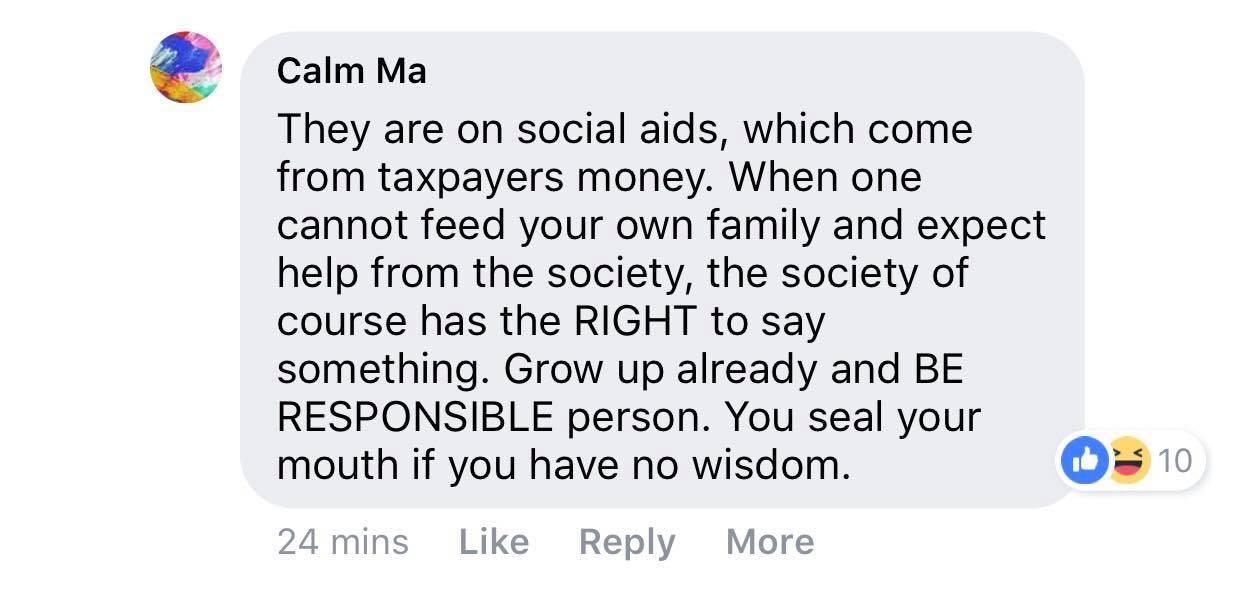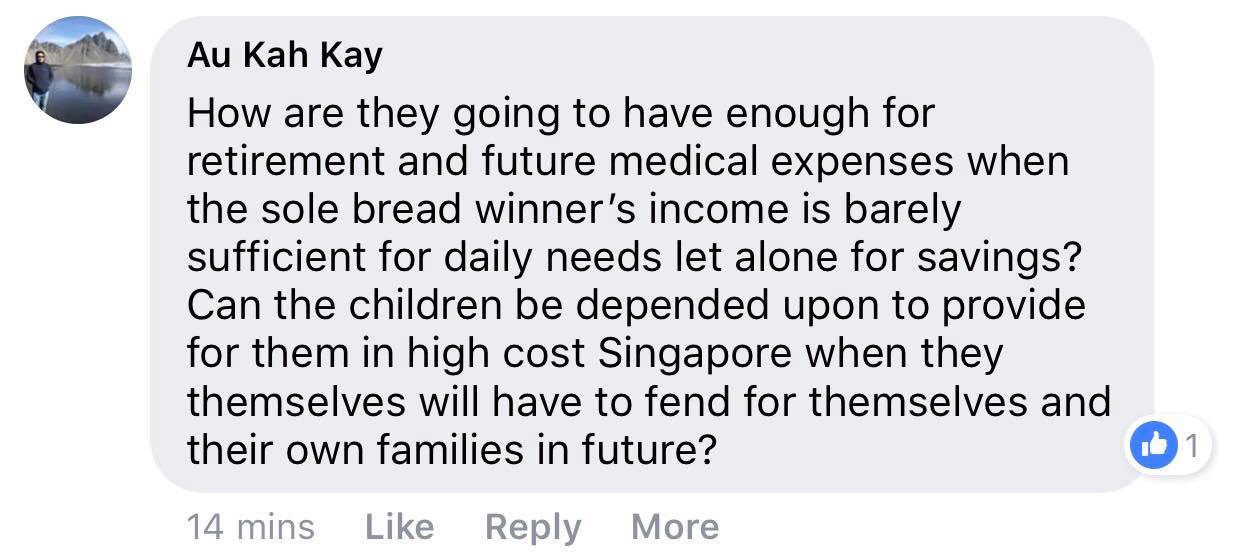 And for some, perhaps this is the bottomline when it comes to the situation:

Growing up with social and survival skills?
However, there were others who gave the following reasons in support of the Hengs:
They said the children will grow up with "survival skills" and tenacity, as well as better social skills than their peers

They praised the Hengs for having the courage to live Heng's dream of having a big family

They noted that the Hengs contributed significantly more than the majority of other parents in Singapore to our total fertility rate

They also argued that "quality of life" is subjective — the children will enjoy other things (i.e. familial relations) that their peers with smaller families might not be able to.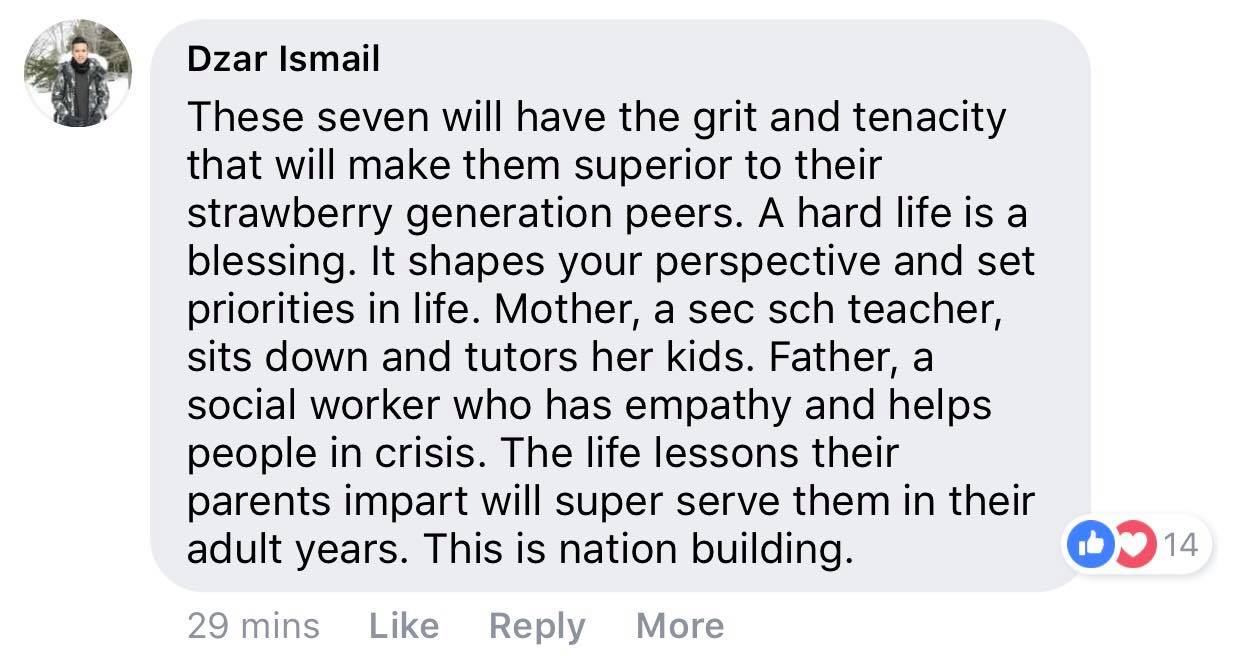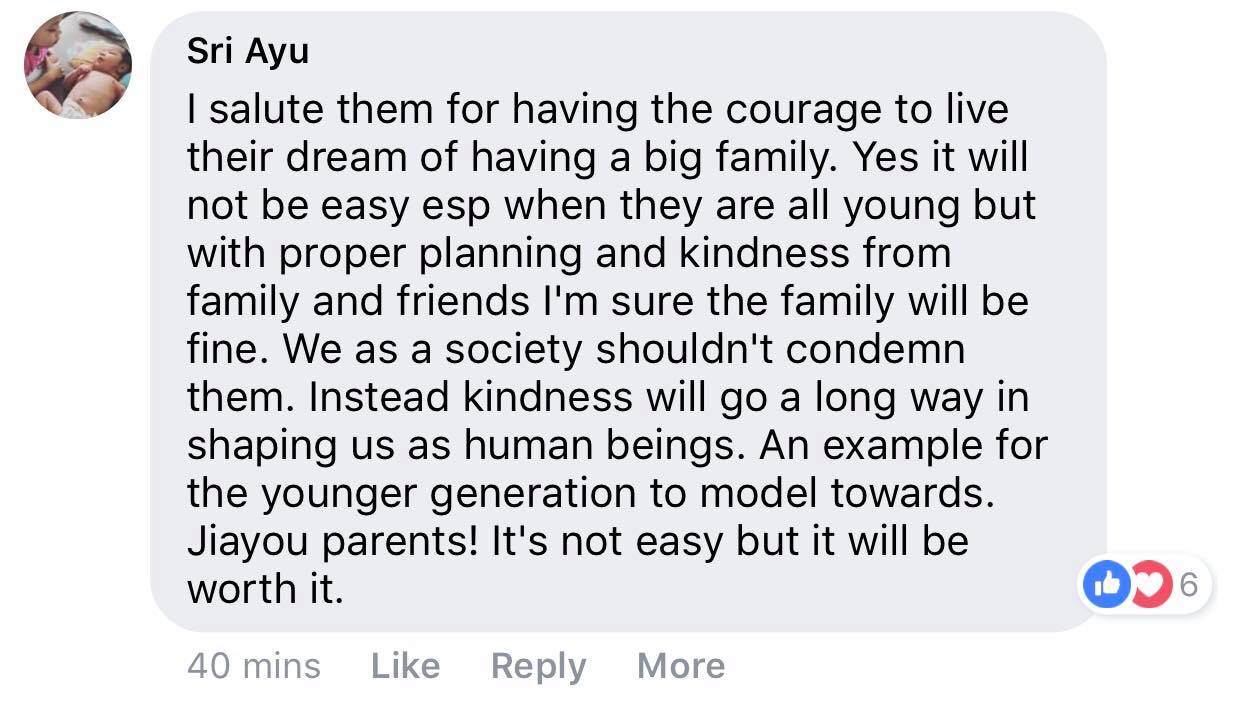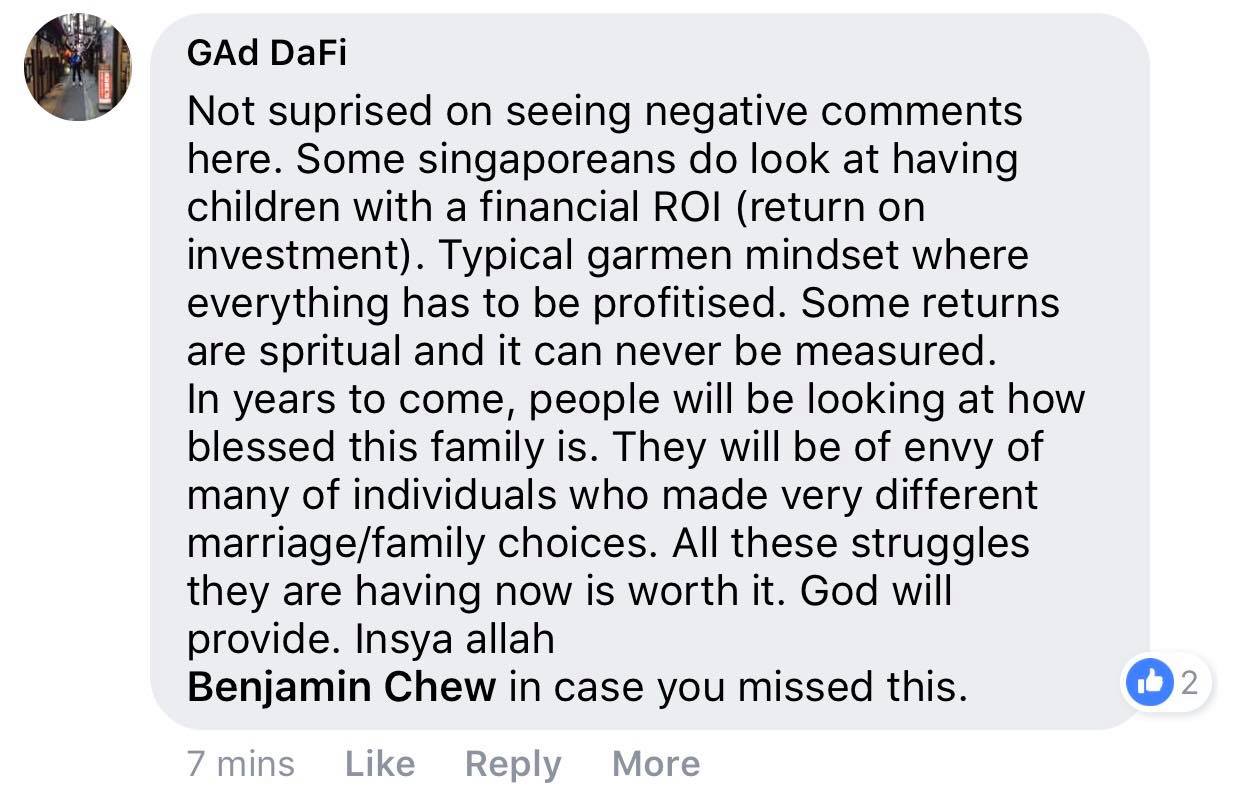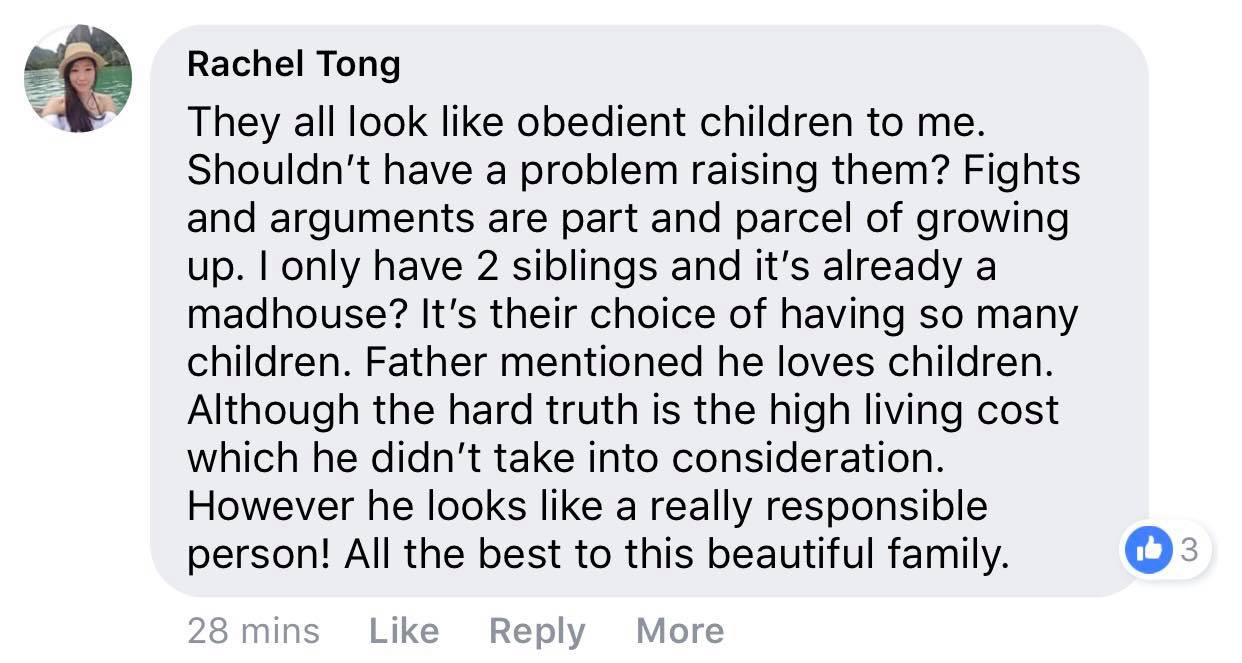 We don't know how this person knows, but she says the Hengs are happy in their marriage: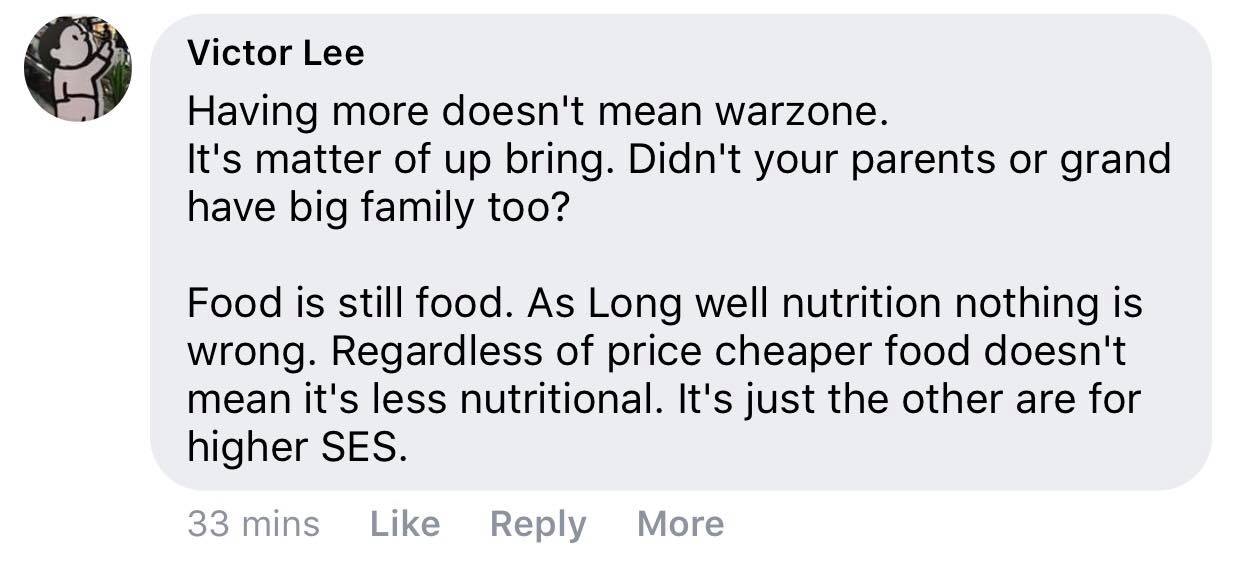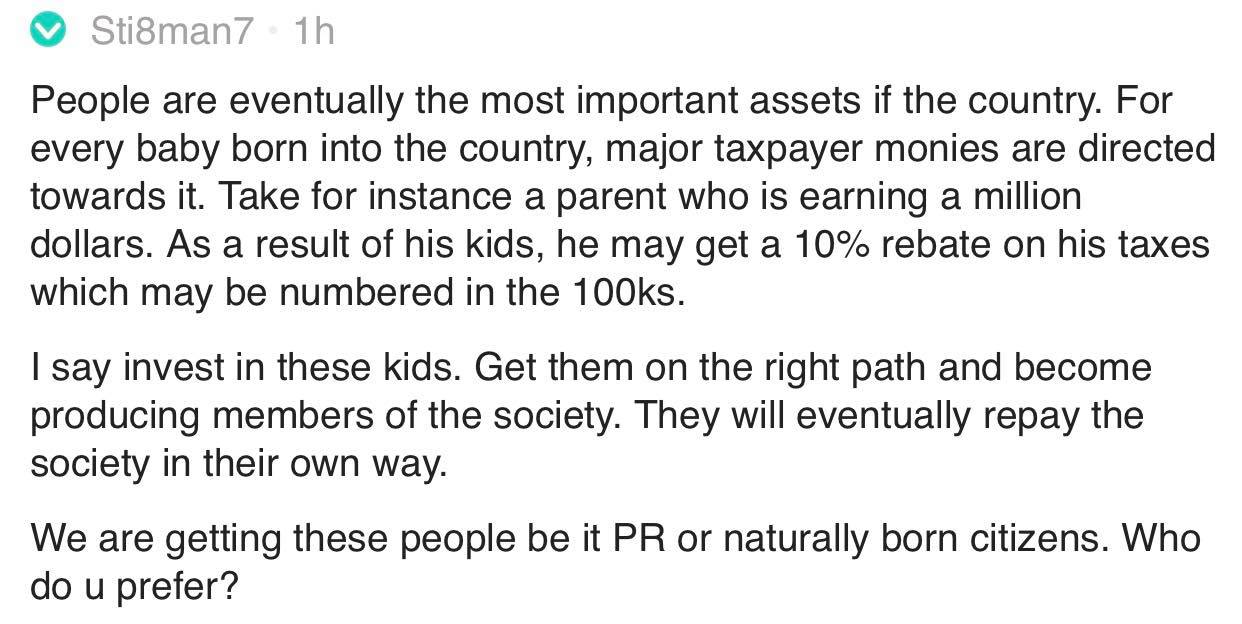 Ah well, we suppose it doesn't really matter either way as long as Heng's wife and children are happy.
Top image from Channel NewsAsia and Reddit Singapore
If you like what you read, follow us on Facebook, Instagram, Twitter and Telegram to get the latest updates.