Wan Azizah Wan Ismail is Malaysia's deputy prime minister and wife of prominent opposition leader Anwar Ibrahim.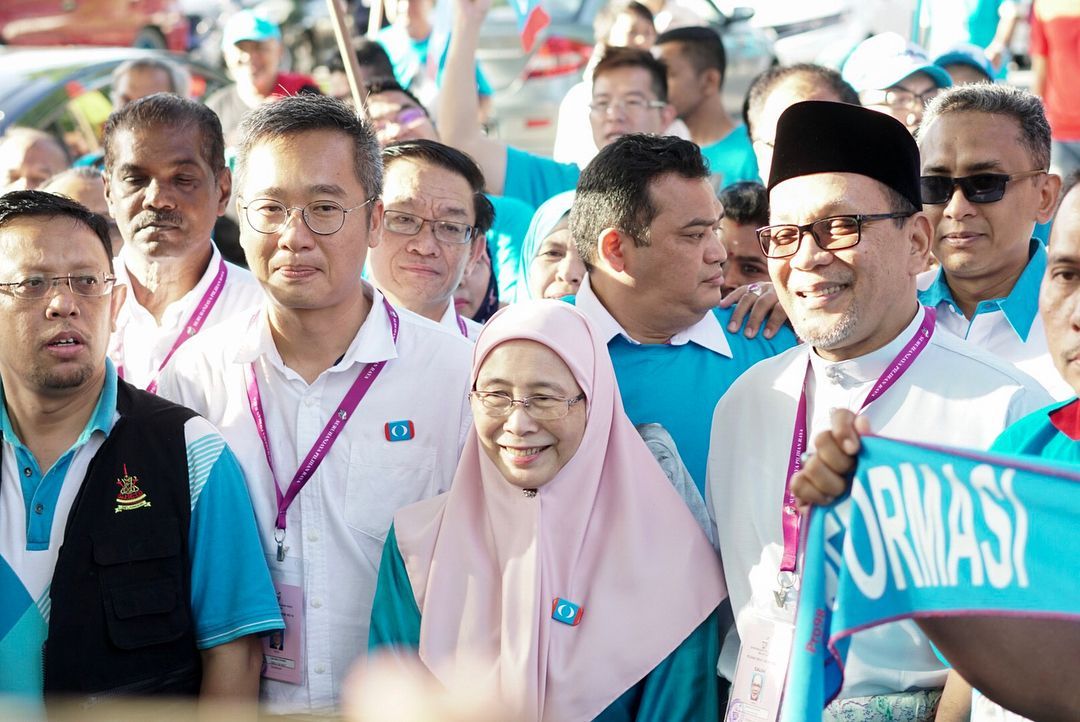 Prior to her current stint as the country's number two, she was known for being a veteran opposition figure herself -- as well as playing the role of the long-suffering wife and reluctant politician, in the eyes of her sympathisers and supporters that cut across the demographic divide.
However, it is more than evident that the 65-year-old can hold her own: She has become the first woman to occupy one of the highest positions in Malaysia political office.
This is Wan Azizah's life -- thus far:
1. Born in Singapore
Wan Azizah was born in Singapore in 1952. She was subsequently brought up in Malaysia.
Her early education was completed at St. Nicholas Convent in Alor Setar.
She then went to Tunku Kurshiah College, Seremban, for her secondary education.
2. Top student in Ireland
Wan Azizah studied ophthalmology at Dublin's Royal College of Surgeons in Ireland for six years in the 1970s.
This was way before she was thrust into the leadership role of the Reformasi (Reform) movement started by Anwar in 1998.
She was a top student in her field.
She was awarded the MacNaughton Jones gold medal in obstetrics and gynaecology in 1977.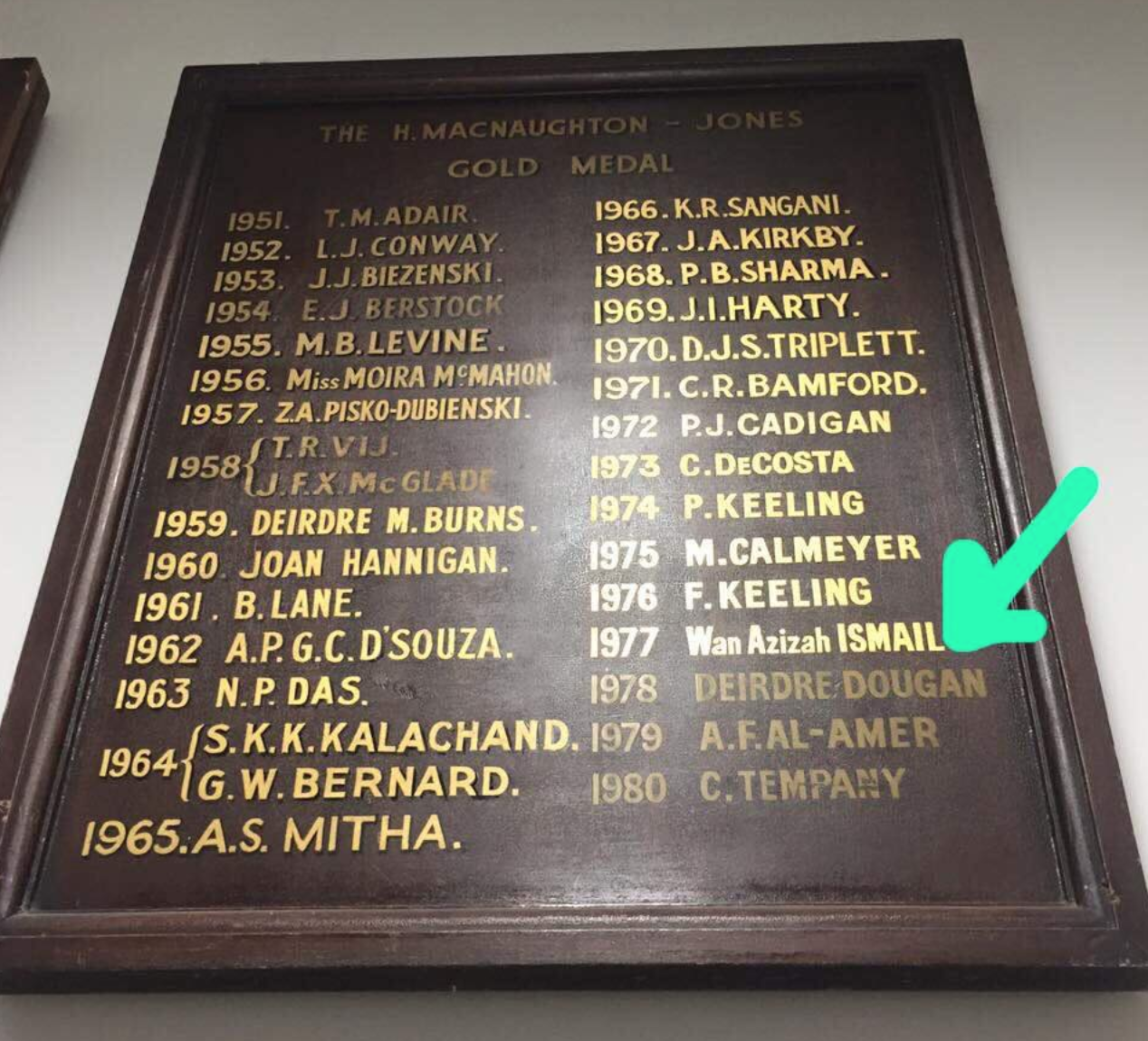 This was an award given to the most outstanding student.
And it was a rare feat at a time when medicine was practised and dominated by a white male elite.
She later graduated as a qualified ophthalmologist at the age of 25 and returned home to Malaysia.
She is now one of the most prominent alumni from the Royal College of Surgeons.
3. Quick-witted and humorous
While studying in Ireland, Wan Azizah's tudung head dress was often mistaken as a nun attire.
But fellow schoolmates knew her for being modest and quick-witted in her comebacks.
According to The Irish Times, a schoolmate wrote in her 1978 college yearbook:
"She is well known on the Dublin buses as the gentle Chinese nun who wouldn't cross herself going past churches."
Rather than correcting them, she replied: "Bless you, my son".
She practised medicine for 14 years, only quitting when her husband became deputy prime minister.
4. Appeals to women and Malay-Muslim majority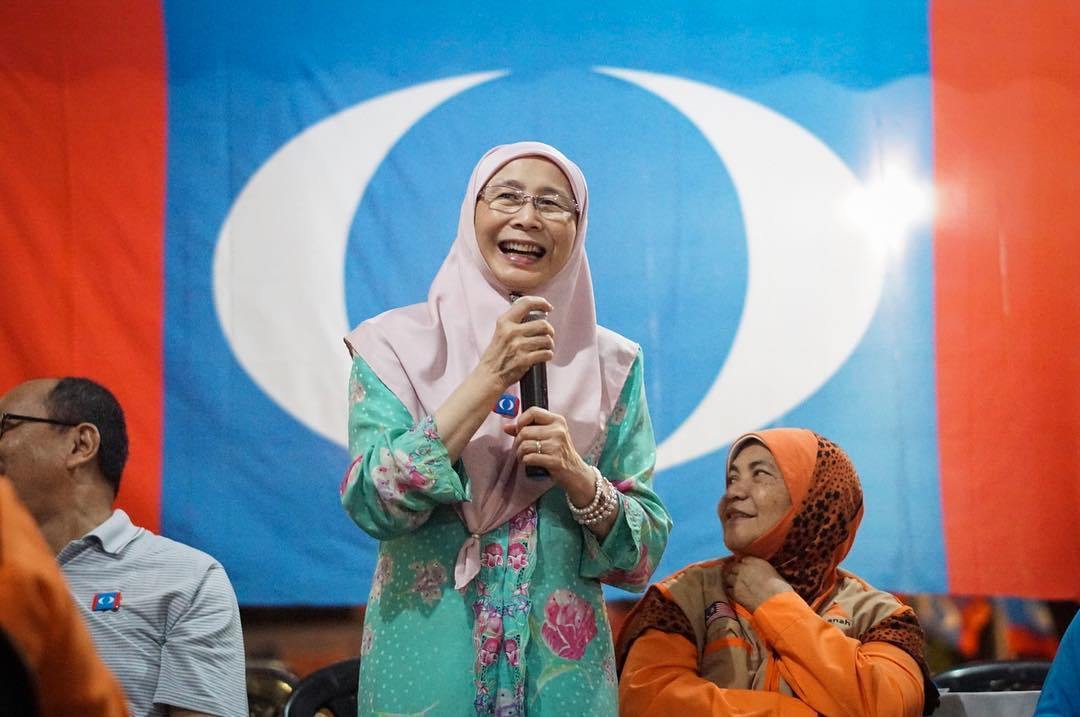 Wan Azizah is the president of Parti Keadilan Rakyat, also known as the People's Justice Party, which is part of Malaysia's ruling coalition.
The 2018 election was the first campaign she led since 2004.
Her appeal to women from the Malay-Muslim majority in Malaysia is evident.
For instance, her views on corruption spoke to the rakyat:
I feel and believe corruption is a cancer, dangerous and pervasive, and you need a surgeon's touch. I happen to be a woman and I happen to be a surgeon, I think that helps very much.
5. Supportive of husband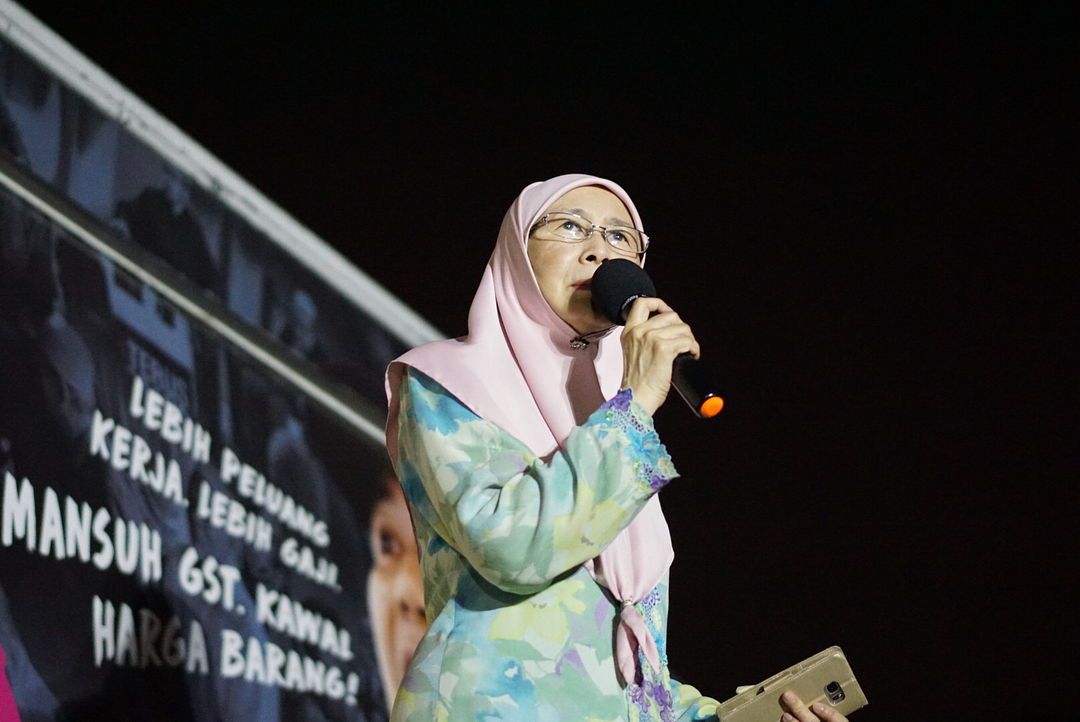 Wan Azizah and her husband, Anwar Ibrahim, have taken an oblique route to political office that has spanned two decades and counting.
After falling out with Mahathir in 1998 over a disagreement on how to handle the Asian Financial Crisis, Anwar was arrested on charges of corruption and sodomy -- a crime in Malaysia -- and sentenced to six years in prison.
Anwar was sentenced to jail twice in total as a result of spurious charges.
In his absence, Wan Azizah operated as Anwar's placeholder.
Wan Azizah's political path arguably started when Anwar told the crowd at a rally before his first arrest and imprisonment:
"If anything happens to me, then Azizah will take over."
Apparently, he had not discussed this with her beforehand.
Wan Azizah then had to raise their children by herself, while assuming the mantle of president of the National Justice Party, which later merged with the Malaysian People's Party in 2003 to form the People's Justice Party (PKR).
PKR was one of the four parties that made up the Pakatan Harapan (PH) coalition that would go on to win Malaysia's 14th general election many years later in 2018.
Anwar is now the prime minister-in-waiting.
6. Sacrificed for her husband's political career
After Anwar joined the ruling party, the United Malay National Organisation (Umno), and served as Minister of Education and Finance under Mahathir -- his former mentor -- Wan Azizah gave up her job as an eye surgeon at Kuala Lumpur's Hospital Universiti (now Universiti Malaya Medical Centre).
It was not an easy choice for her.
She reportedly cried for two weeks when she took optional retirement.
She slipped into a role that was considered more fitting for a Malay politician's spouse, taking up honorary positions such as the chairmanship of Putera, the Islamic Girls' Movement, and the National Cancer Foundation.
She spent the rest of her time taking care of their six children at home, and hosting guests who came from around the world to see Anwar.
7. She has nine grandchildren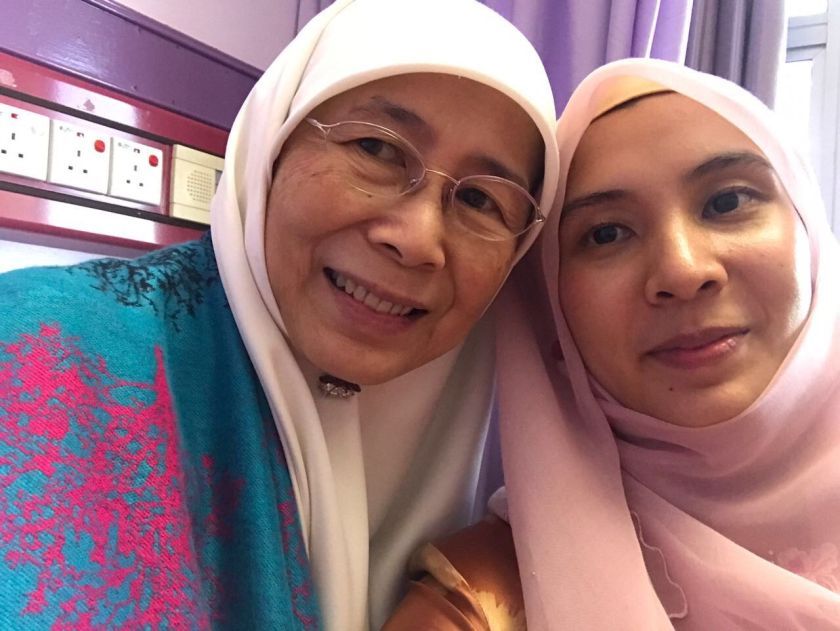 Wan Azizah has six children and nine grandchildren.
Despite the high-pressure conditions, the family takes time out for meals and to bond with one another.
Her daughter, Nurul Izzah Anwar, said of her mother:
She has a great sense of humour and she always makes us laugh. She could have her own stand up comedy show.
8. Charity to politics
Following Anwar's appointment as deputy prime minister in 1993, Wan Azizah pursued voluntary work.
This led her to become a patron of Majlis Kanser Nasional (National Cancer Council).
Her work with the people set the stage for her political career, as she was to become the president of PKR in 1999 following the reformasi movement and Anwar's first incaceration.
Before getting involved in politics, Wan Azizah was content with her role as an ophthalmologist and in volunteer work.
All of that changed when her husband was arrested at their family home on Sept. 20, 1998.
[related_story]
On May 16, 2018, Anwar was finally freed after receiving a royal pardon from the Malaysian constitutional king, which erased his entire conviction.
Top image via drwanazizah/Instagram & thexstar
If you like what you read, follow us on Facebook, Instagram, Twitter and Telegram to get the latest updates.