The facade of blocks 1 to 7 at Teck Whye Avenue have been painted with designs inspired by the paintings of Dutch artist Piet Mondrian.
The colourful grid of rectangles that adorn the facade of the flats are arresting and lively, which bears semblance to Mondrian creations in the 1920's and 30's.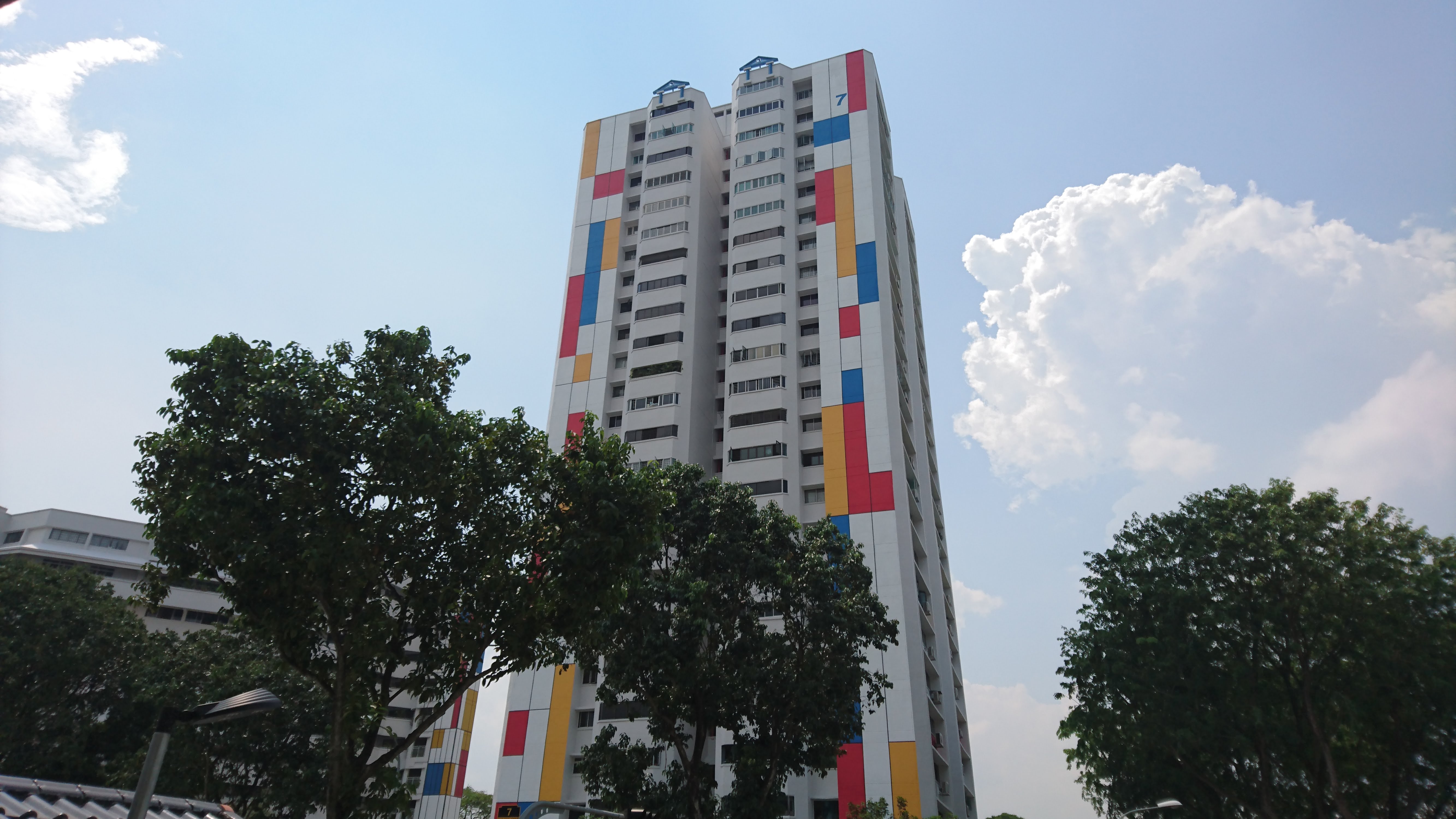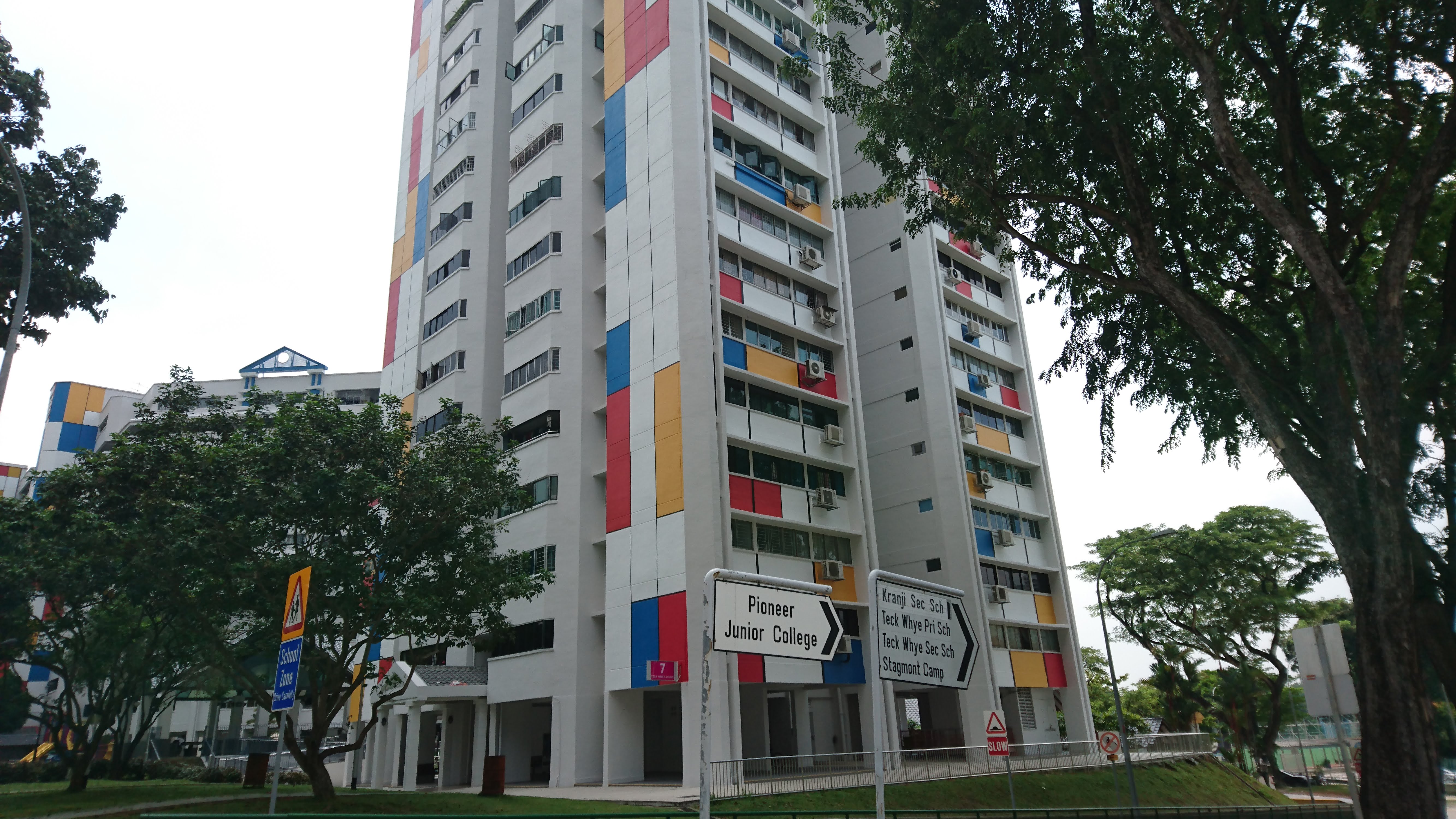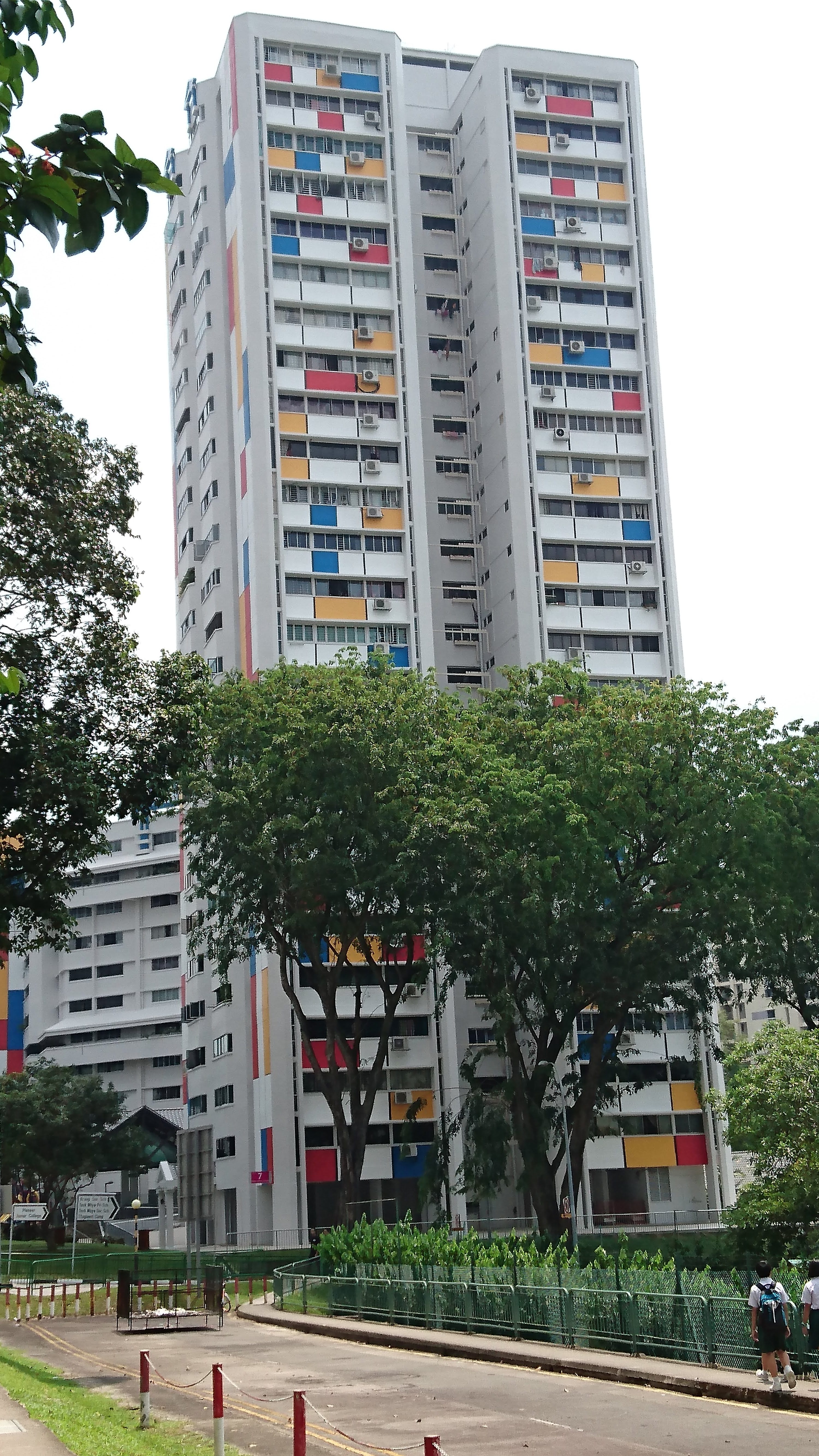 Instagram-worthy
This latest paint job is part of the redecoration works done every seven years by the Chua Chu Kang Town Council.
It started late in 2017 and was recently completed.
Residents were asked to choose between this design and another more mellow colour scheme. An overwhelming 75 percent voted for the three-colour mosaic look.
It is set to become a hotbed for Instagram activity.
Background
This particular abstract style is derived from Mondrian's composition series, which includes Composition with Red, Yellow, Blue, and Black, Composition II in Red, Blue, and Yellow, and Composition A, which compromised of thick, black horizontal and vertical lines that formed a grid, and outline various coloured rectangles of different sizes, that came in only three primary colours.
Mondrian's works in this genre are seen as part of the De Stijl (the style) movement, where art such as the Composition paintings were created as a response and reflection to what was believed would be the beginning of a new era after World War I.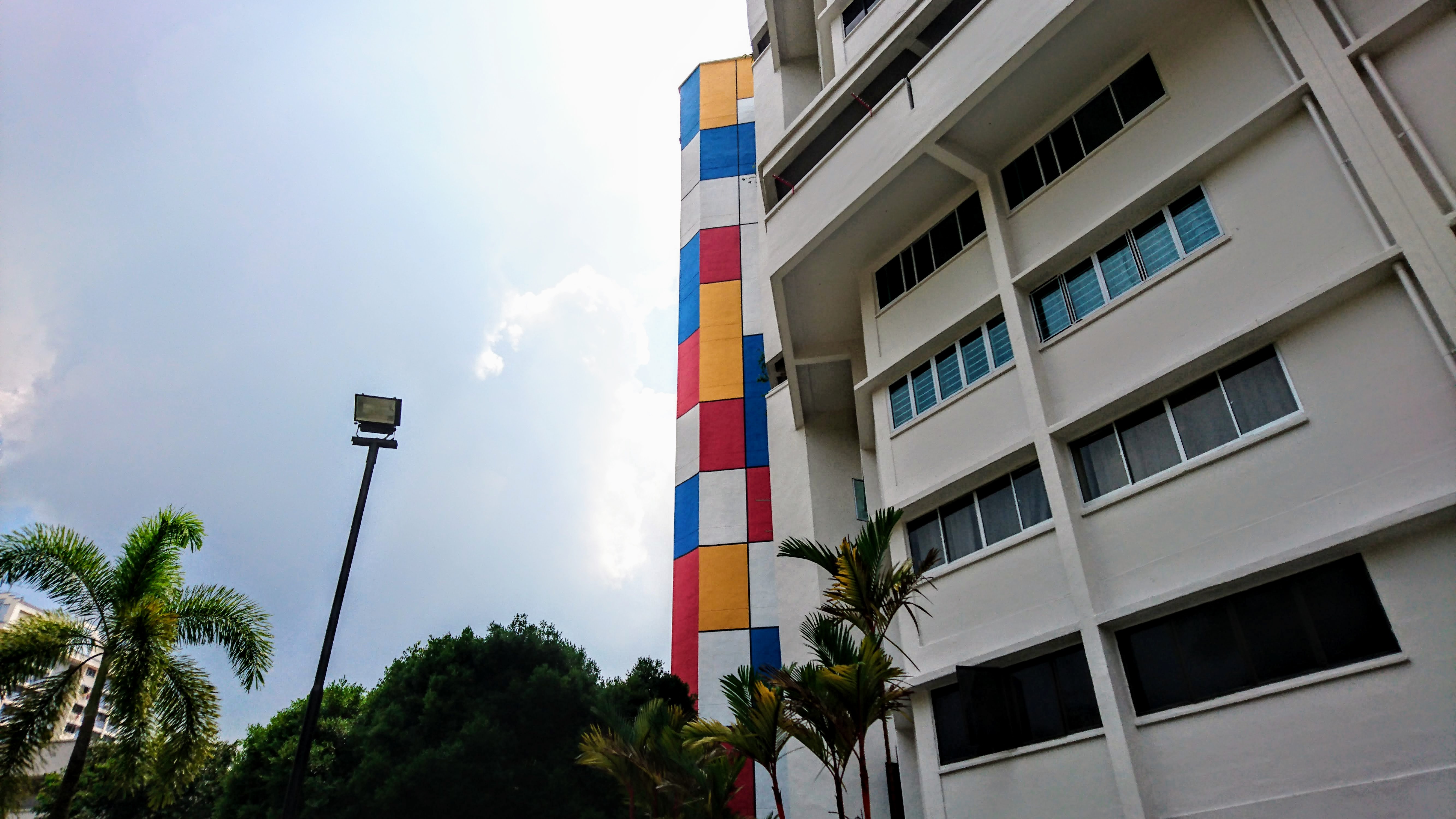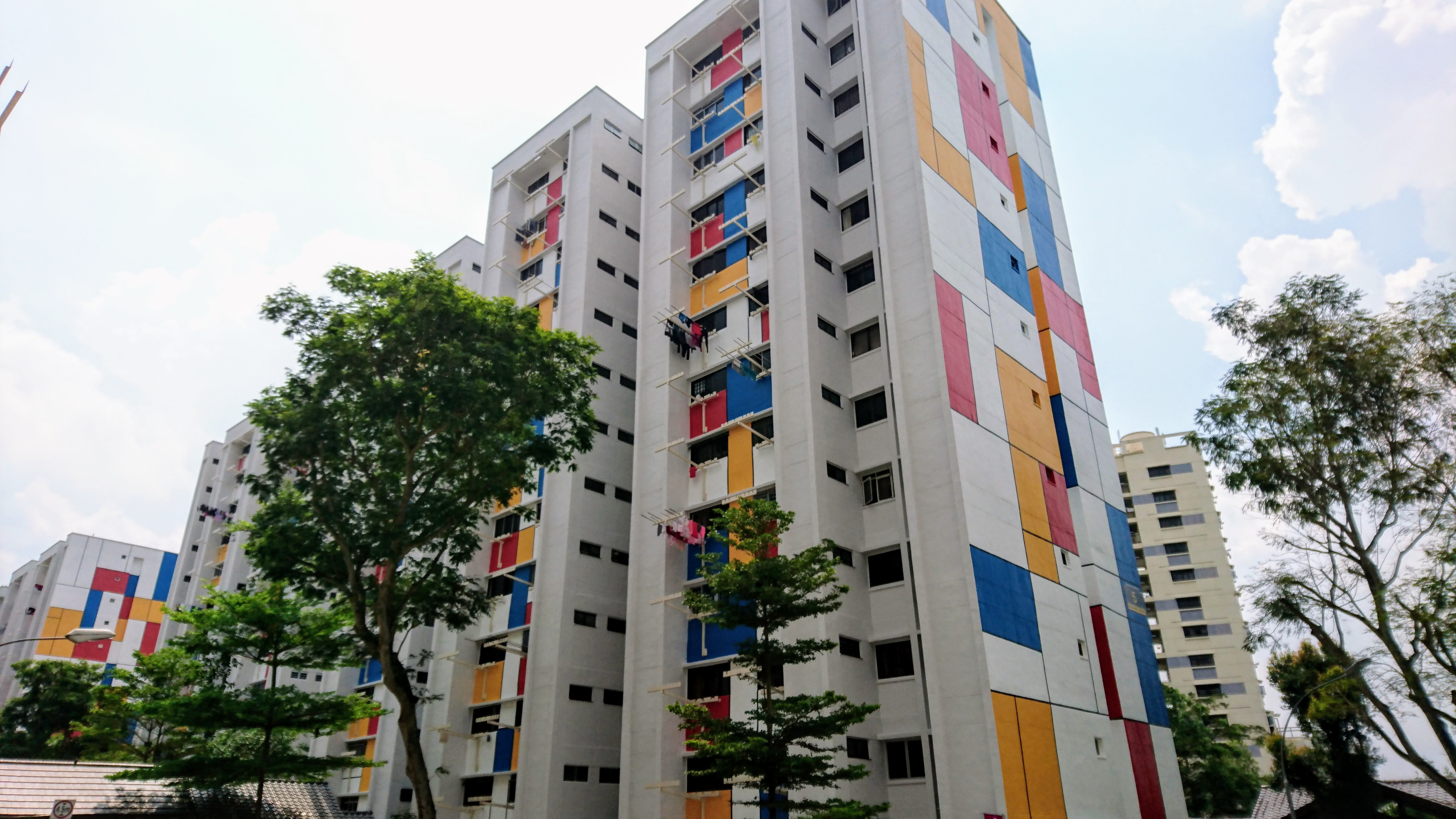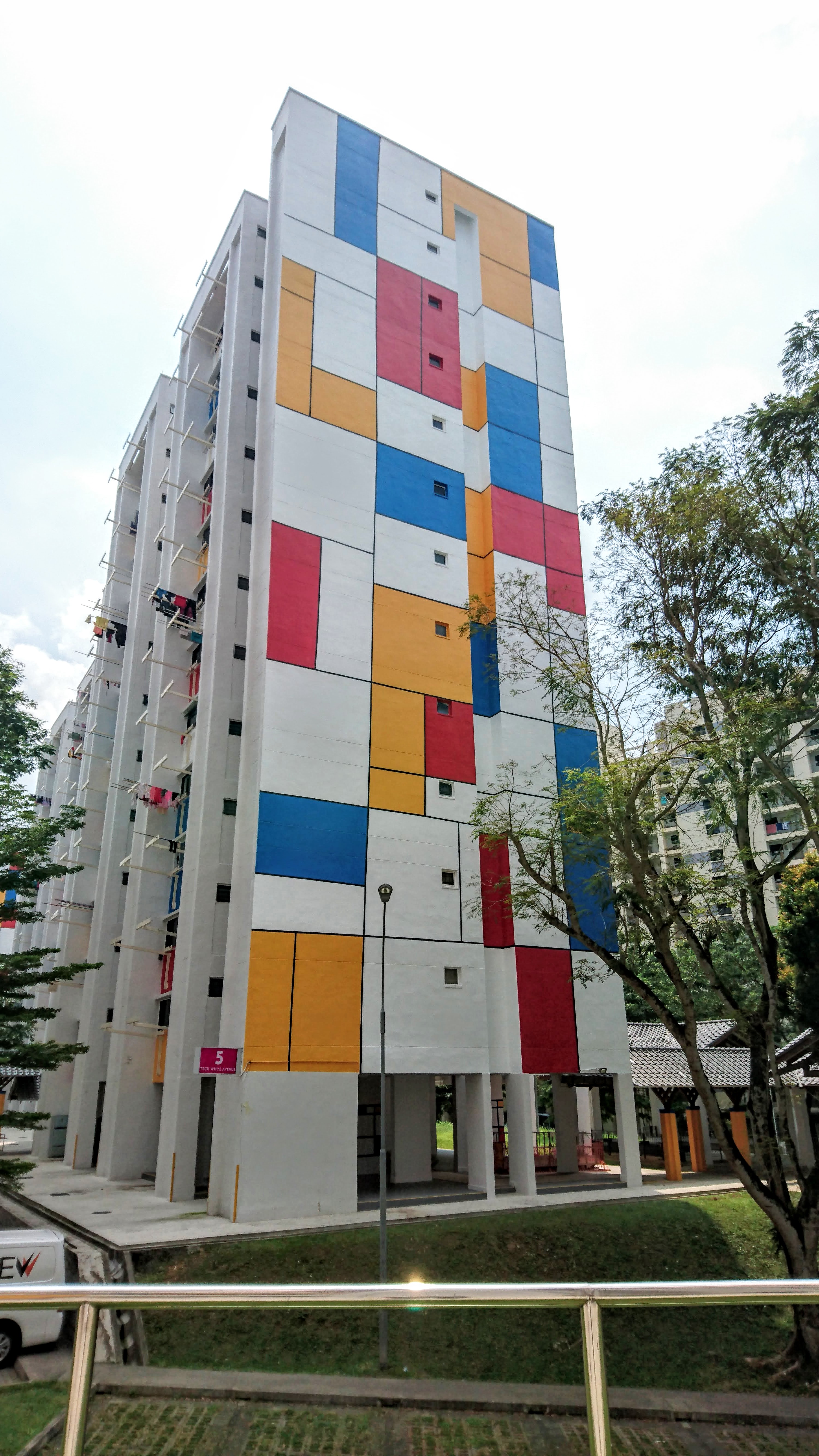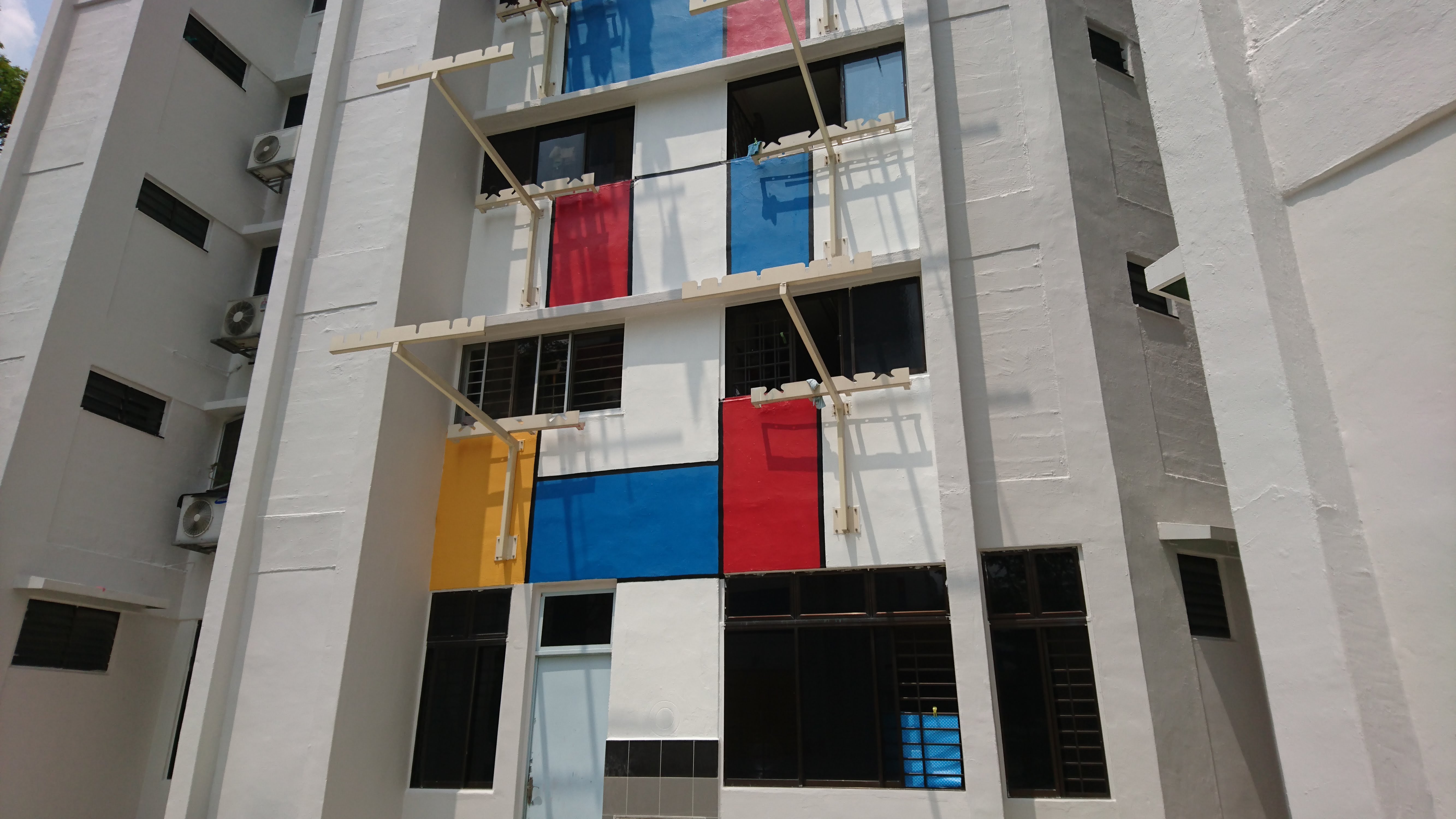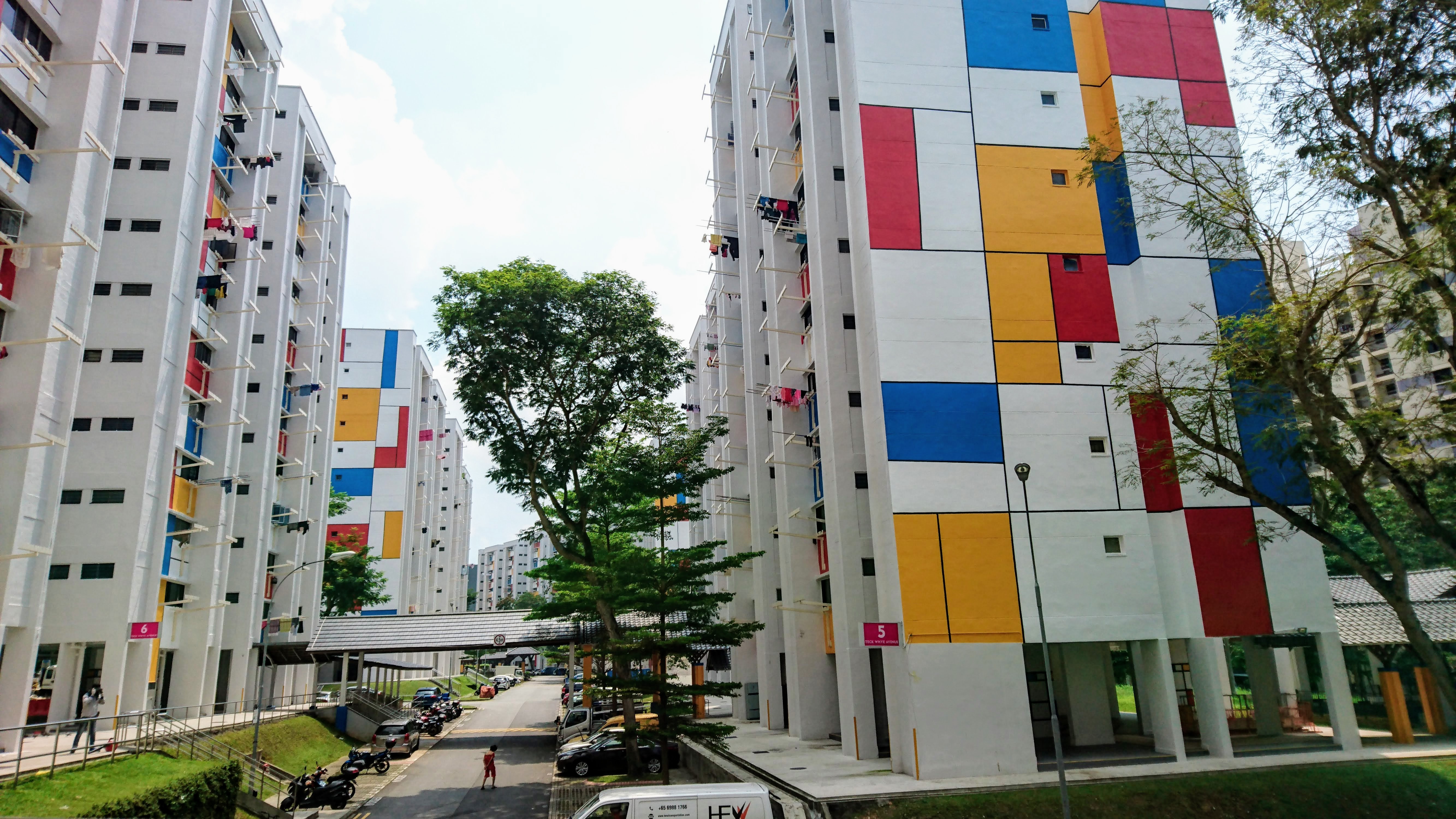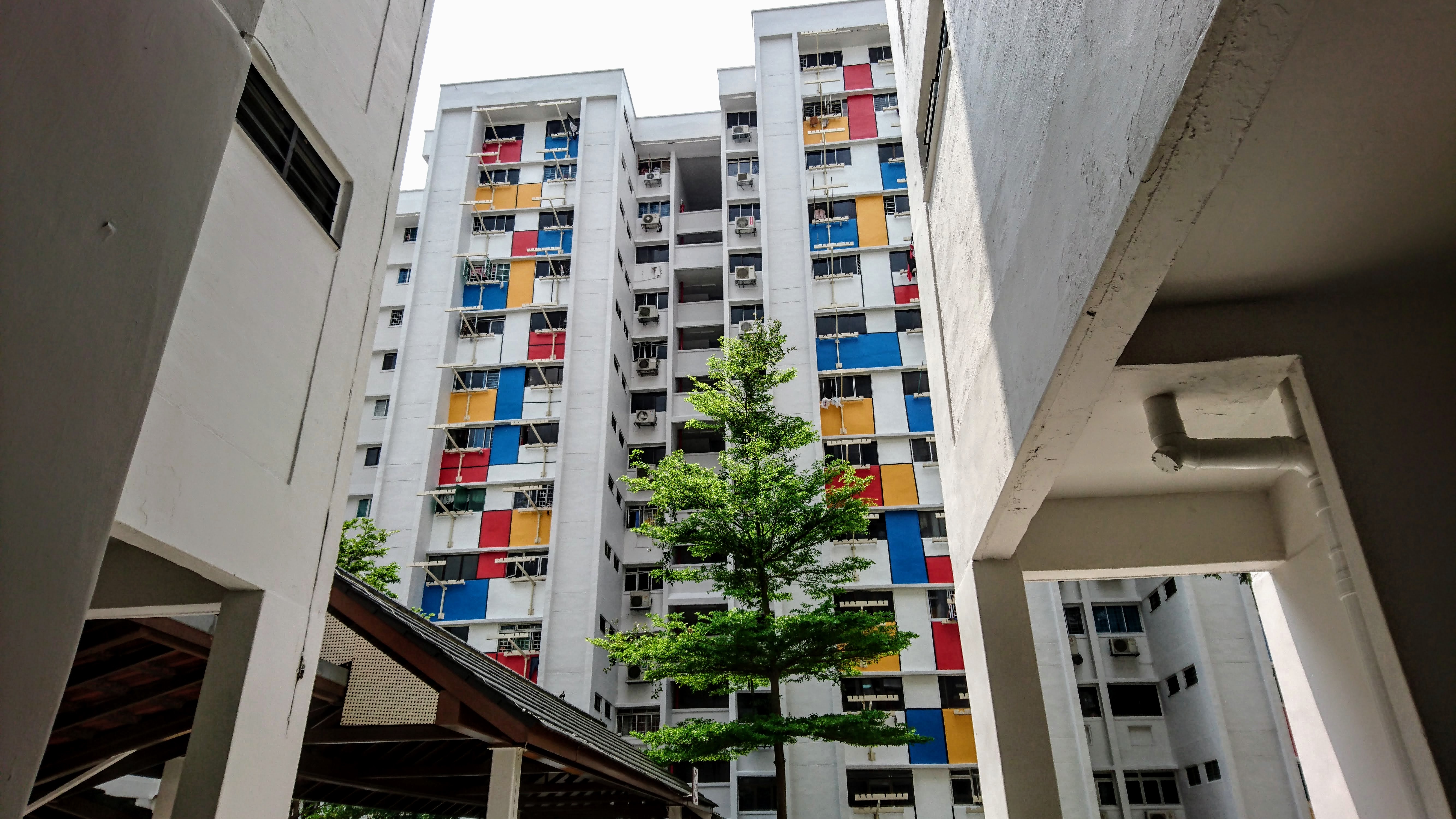 The harmony of the contrasting colours and asymmetries can be seen as the balance of tensions and dynamic forces, as the movement seeks to explore the abstract representation of art and life.
As part of a HDB block, the Mondrian design is fitting and a clever play on the 3D canvas available, considering the blockish layout of older HDB flats.
HDB-living, after all, is very much integral to the everyday life of an average Singaporean, with its neighbourly warmth and fleeting interactions, that are sometimes testy.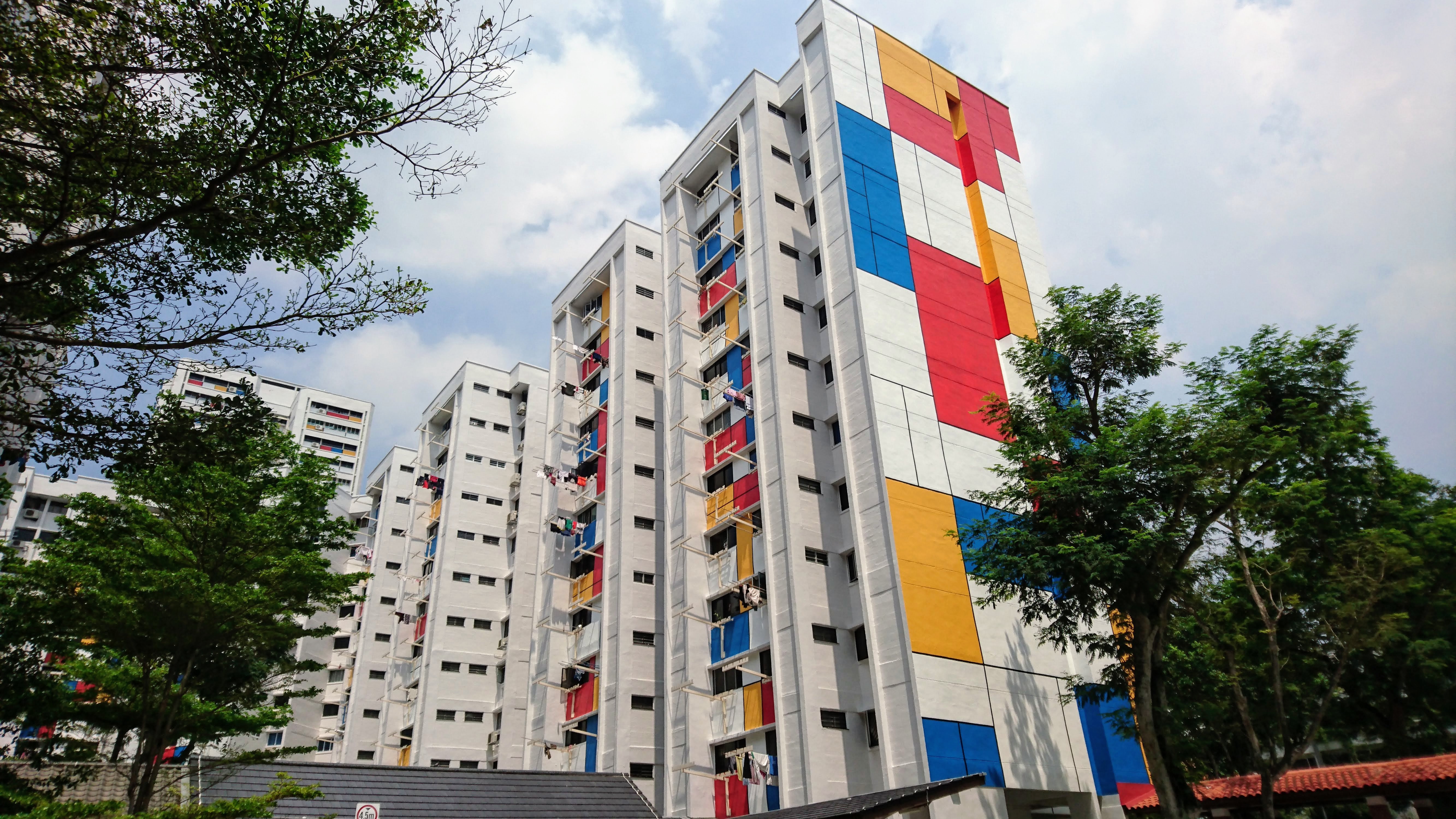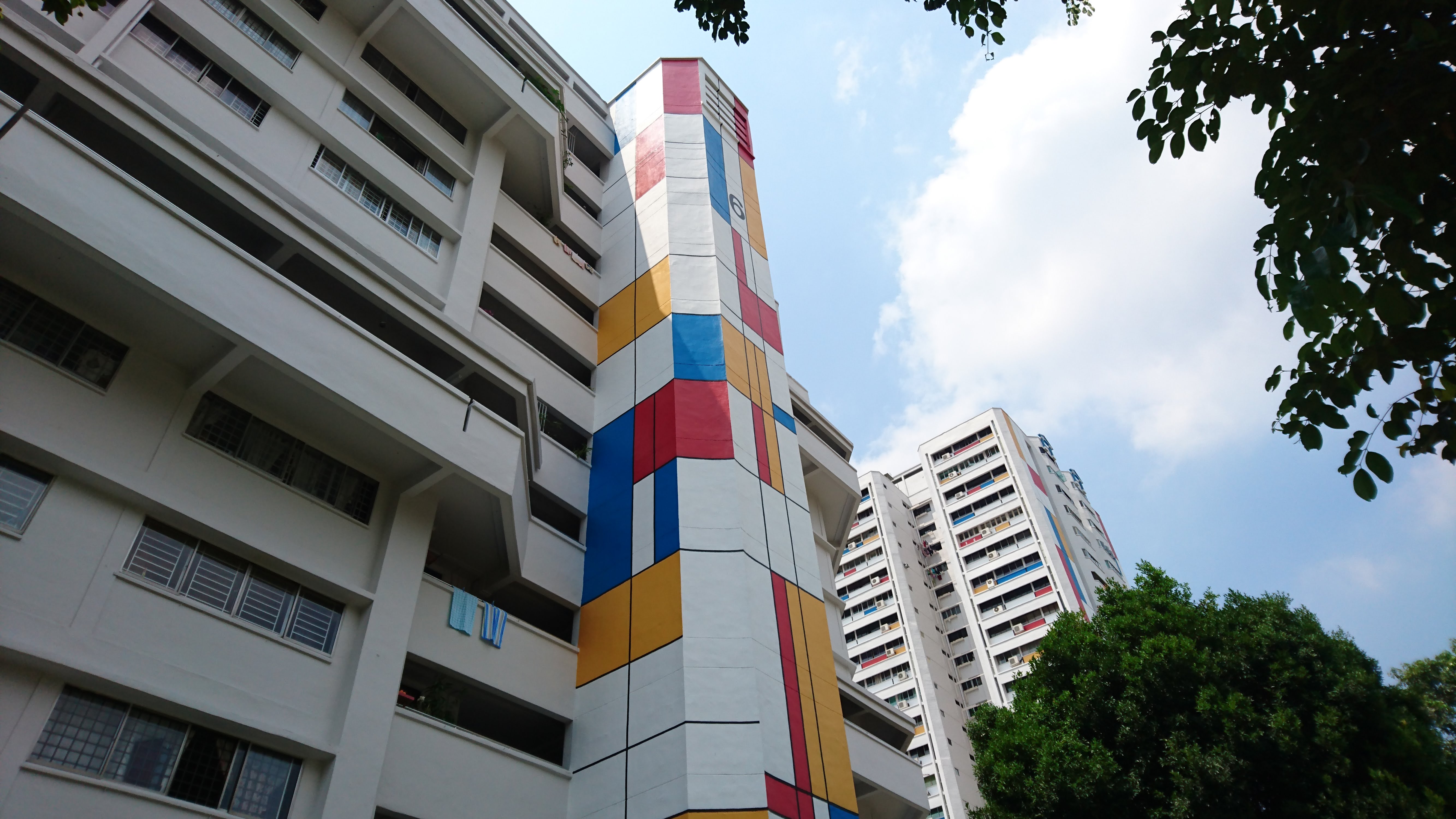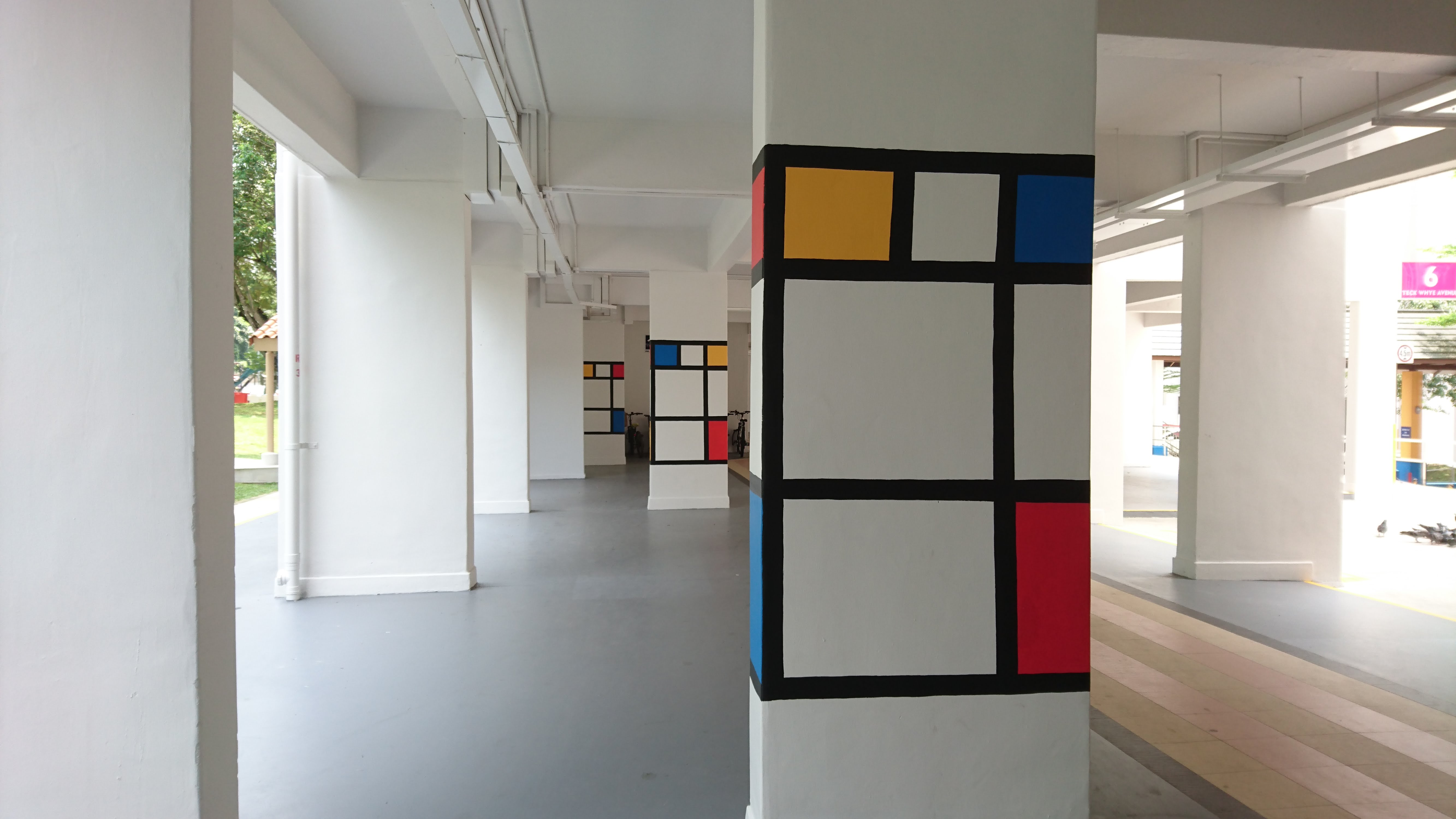 Regardless of whether one knows about the inspiration behind the design, the colourful blocks are a welcome sight for any resident, photographer or visitor looking for their next go-to Instagram spot.
It's worth a view if you're around the west with some time to spare.
All photos via Tan Guan Zhen
An exclusive deal for Mothership readers:

If you like what you read, follow us on Facebook, Instagram, Twitter and Telegram to get the latest updates.