According to the World Justice Project (WJP) Rule of Law Index 2017– 2018, Singapore is supposedly the safest country in the world.
Our No. 1 ranking means that we beat -- surprise surprise -- Japan, along with the Scandinavian countries Sweden, Norway, Denmark and Finland.
But of course, this is a matter of statistics.
You can see that we differ from the other countries by 0.01 on the factor score, which doesn't suggest a dramatic difference.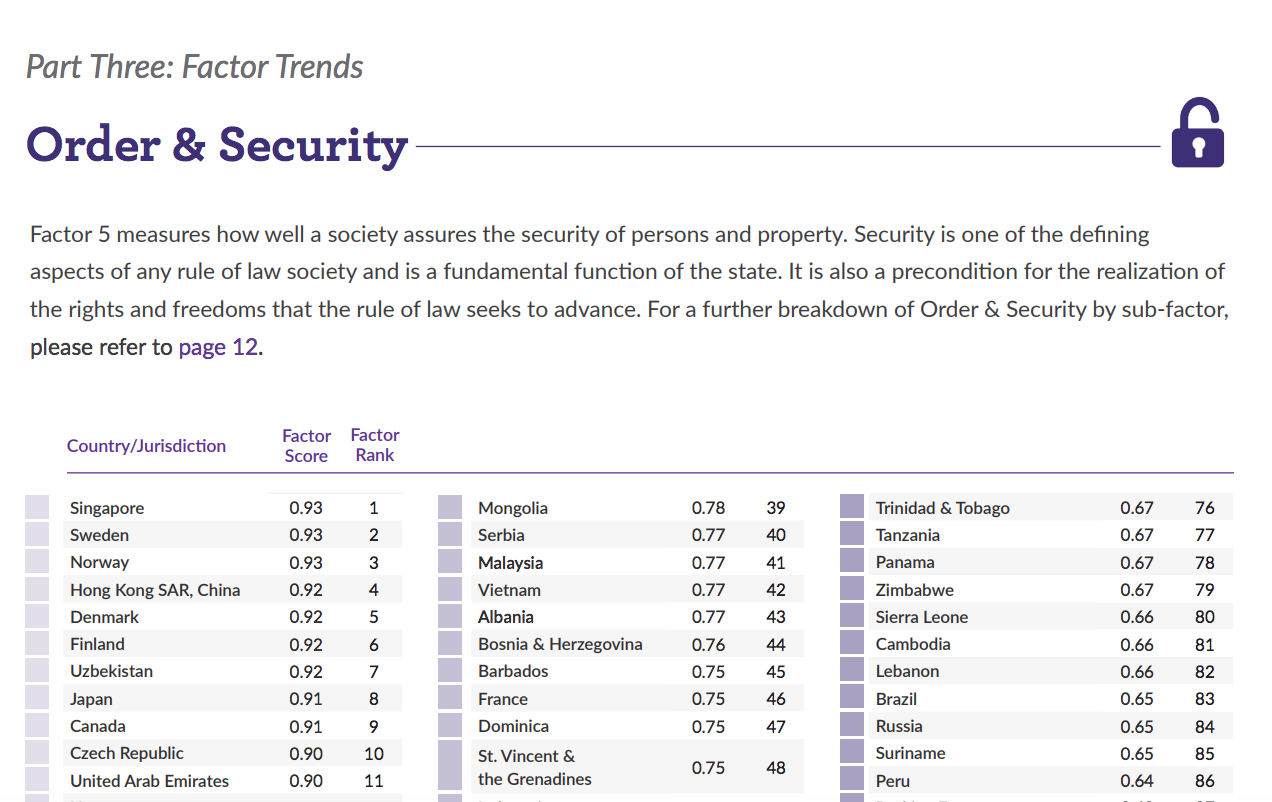 But a 0.01 victory is still a victory, so we'll take it.
Research method
Here's the reason why this particular report came to determine Singapore is the safest country.
The World Justice Project (WJP) Rule of Law Index 2017– 2018 is the seventh report in an annual series.
The WJP Rule of Law Index 2017–2018 aims to measure rule of law in 113 countries by providing scores and rankings based on eight factors:
Constraints on government powers,

Absence of corruption,

Open government,

Fundamental rights,

Order and security,

Regulatory enforcement,

Civil justice,

Criminal justice.
The safety part comes under Factor 5, Order and security. The score is determined by three main criteria: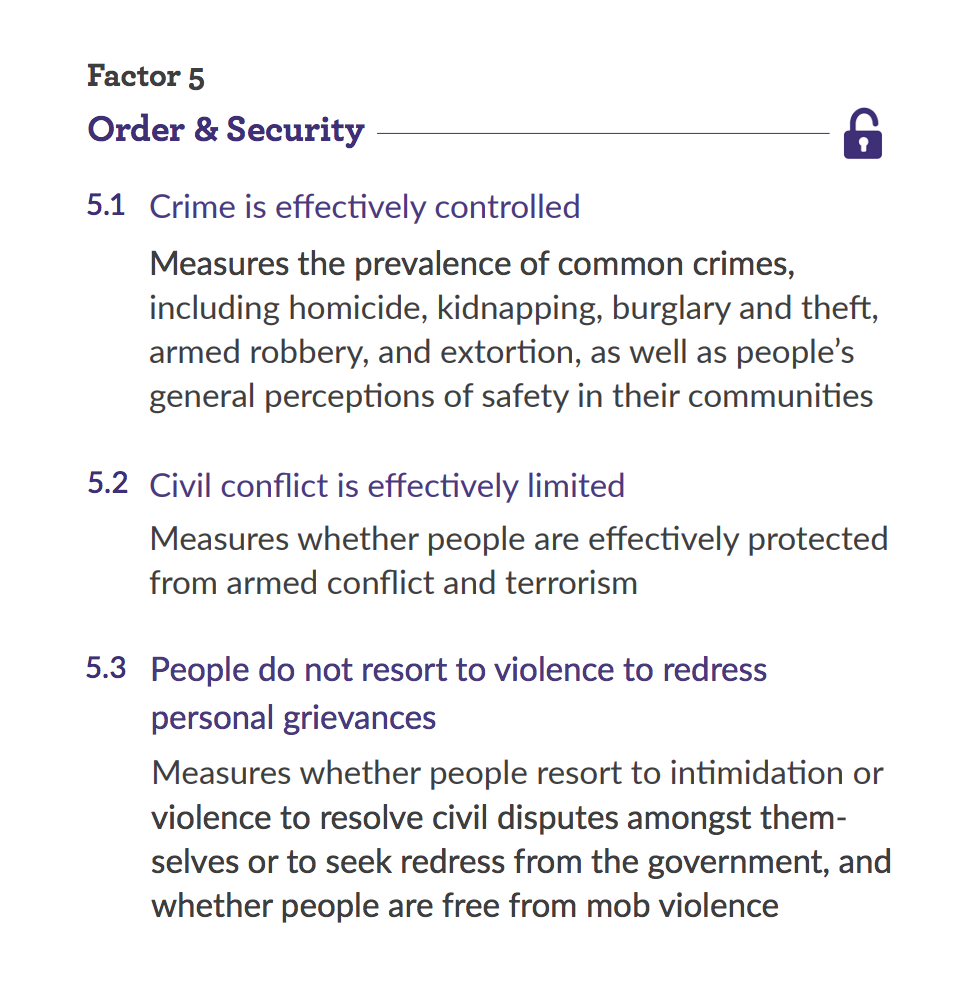 The World Justice Project Rule of Law Index is largely "based on the experiences and perceptions of the general public and in-country experts worldwide."
In other words, it is more from how Singaporeans, that of the public and experts within Singapore feel how safe Singapore is.
The country scores and rankings are derived from more than 110,000 household surveys and 3,000 expert surveys in 113 countries and jurisdictions.
The Index claims to be world's most comprehensive data set of its kind, as it relies principally on primary data -- from the perspective of ordinary people and their experiences.
From there, they measure countries' adherence to the rule of law.
Intended for a broad audience, the index can serve as a diagnostic tool to help policy makers, academics, organisations to identify the countries' individual strengths and weaknesses, while encouraging choices and policies that will allow the rule of law to be strengthened.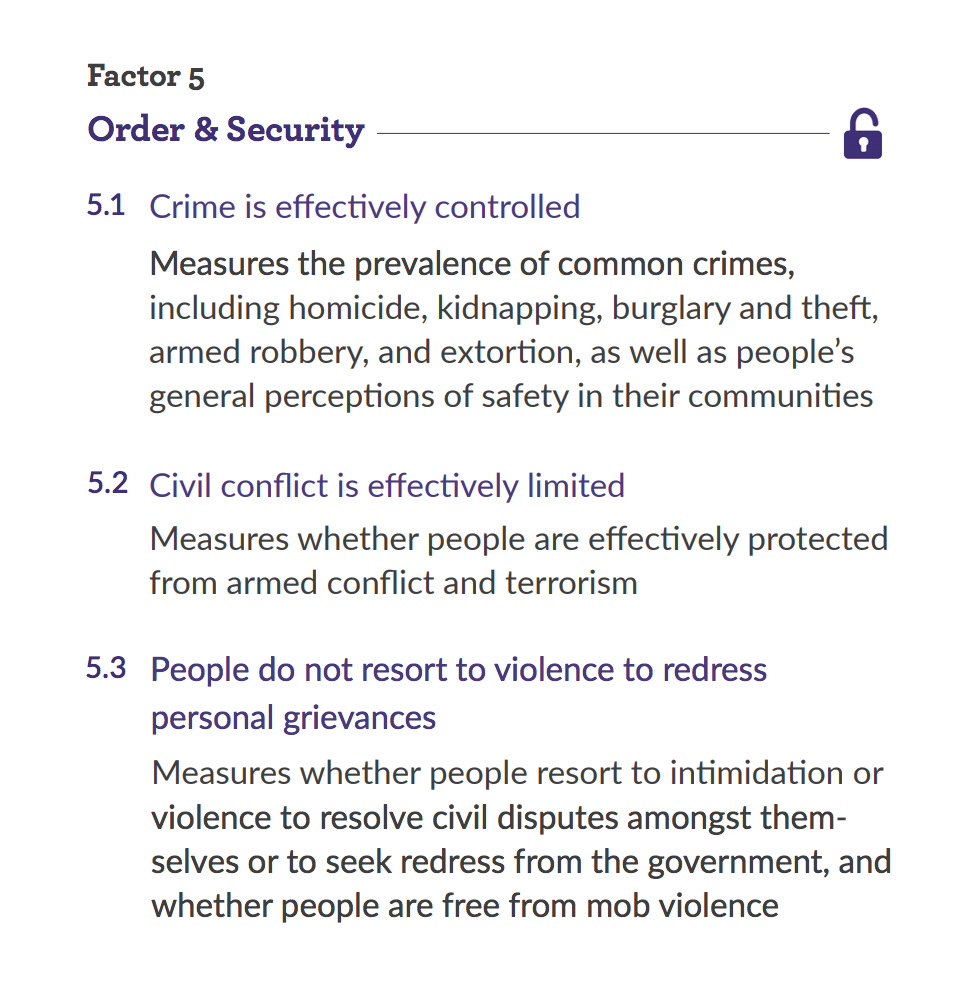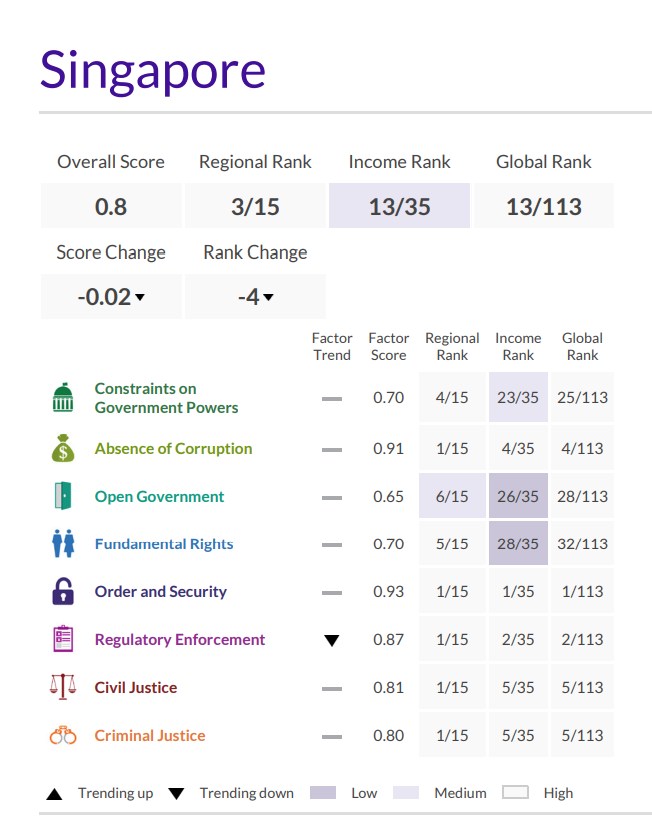 [related_story]
In general, our overall score has decreased, mostly due to the dip in our scores in the category of regulatory enforcement.
All our scores remain above the median, however.
Overall, Singapore is still within the top 15 in the list, coming in at number 13, categorised as having a "stronger adherence to the rule of law."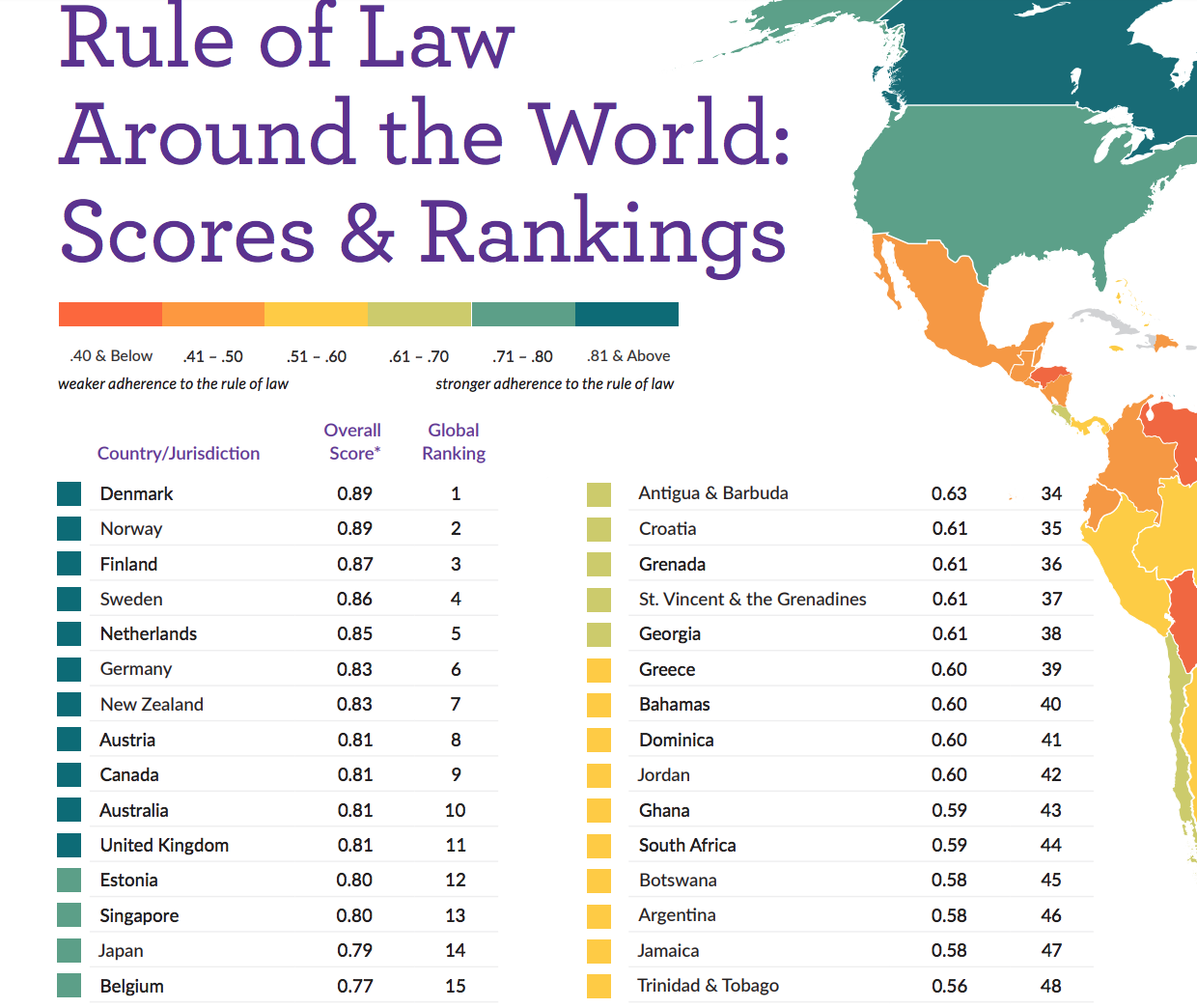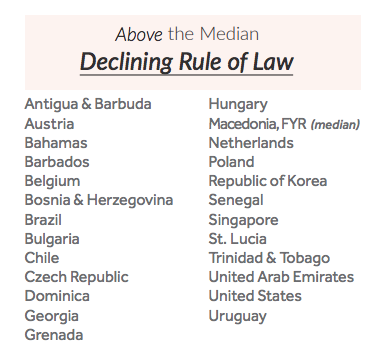 Interesting.
Top image via Graham-H on Pixabay
If you like what you read, follow us on Facebook, Instagram, Twitter and Telegram to get the latest updates.