These days, Singapore is very frequently and affectionately referred to as the "Little Red Dot", by both Singaporeans and foreigners alike.
This clear-cut description is a reference to how Singapore is often depicted as a tiny red dot on many world maps, due to its relatively small size.
However, for the uninitiated or those who are too young, the term did not begin as a positive one.
In fact, it was originally used to belittle Singapore's size and influence.
A time of crisis
In 1997, the Asian Financial Crisis dealt a huge blow to Indonesia's economy.
The rupiah plummeted in value and Indonesia's gross domestic product (GDP) shrank by 15 percent. There were riots throughout the country, mainly targeting Chinese Indonesians, who bore the brunt of what has been likened to a pogrom.
On the other hand, Singapore did not suffer as much from the crisis, though there was a downturn due to the loss of demand and confidence in the region.
The severe economic crisis forced then Indonesian President Muhammad Suharto to resign. But his successor, B.J. Habibie, felt that the Singapore government did not welcome his accession.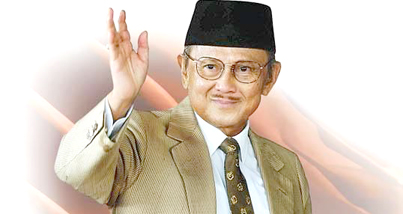 The late Lee Kuan Yew even remarked at that time that markets would react negatively and the rupiah would crash if Habibie became vice-president.
Politicians throwing shade
Singapore's apparent reluctance to support Habibie led him to criticise Singapore in an article published in the Asian Wall Street Journal on Aug. 4, 1998.
The Indonesian president then pointed at the map and said:
It's O.K. with me, but there are 211 million people [in Indonesia]. All the green [area] is Indonesia. And that red dot is Singapore.
This was a controversial remark as it was seen as a dismissal of Singapore.
Singapore's response
In response, Goh Chok Tong responded sarcastically in his National Day Rally Speech on Aug. 23, 1998.
Singapore will help Indonesia within the limits of our ability. We are a small economy. Our GDP (US$82 billion) is a mere 1 percent of the United States GDP (US$8111 billion), and 2 percent of Japan's GDP (US$4190 billion). It is only one fifth of Australia's GDP (US$395 billion). We are not in the same class. After all we are only three million people. Just a little red dot on the map. Where is the capacity to help 211 million people?
In 2003, Lee Hsien Loong looked back on the diplomatic spat and said:
This was a vivid and valuable reminder that we are indeed very small and very vulnerable. The little red dot has entered the psyche of every Singaporean, and become a permanent part of our vocabulary, for which we are grateful.
The term evolved
Although the term might have originated as a dismissal of Singapore's importance, it has since evolved into a badge of pride for Singapore, given the nation's credible economic showing, despite its physical limitations.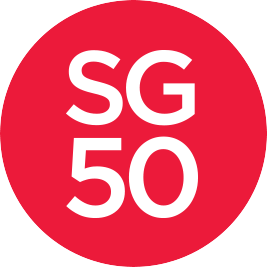 In fact, when Singapore celebrated the 50th anniversary of its independence, the logo used was a simple red dot with the words "SG50" depicted inside it.
Top Image via Wikipedia
An exclusive deal for Mothership readers:

If you like what you read, follow us on Facebook, Instagram, Twitter and Telegram to get the latest updates.