From the outset, Kirsten Tan seems like your typical academically-inclined Singaporean.
She is an alumna of Dunman High and Victoria Junior College, and got her degree at the National University of Singapore (NUS).
And as a typical Singaporean daughter, her parents wanted her to do science or economics-related courses as they thought doing so would maximise her chances of finding a good job when she entered the workforce.
Tan, however, had other dreams.
Although she, like most of us, was brought up in a society fuelled by economic survivalism, the last thing she wanted to do was to follow a tried-and-tested path:
"I always much rather go in the blaze of glory than to lead a long life in mediocrity!"
Now in her mid-30s, Tan is breaking boundaries for Singapore — not only as a female in a male-dominated industry, but with her debut feature film, "Pop Aye", being the first Singaporean film to win an award (the world cinema dramatic Special Jury award for screenwriting) at the Sundance Film Festival, the largest independent film festival in the U.S..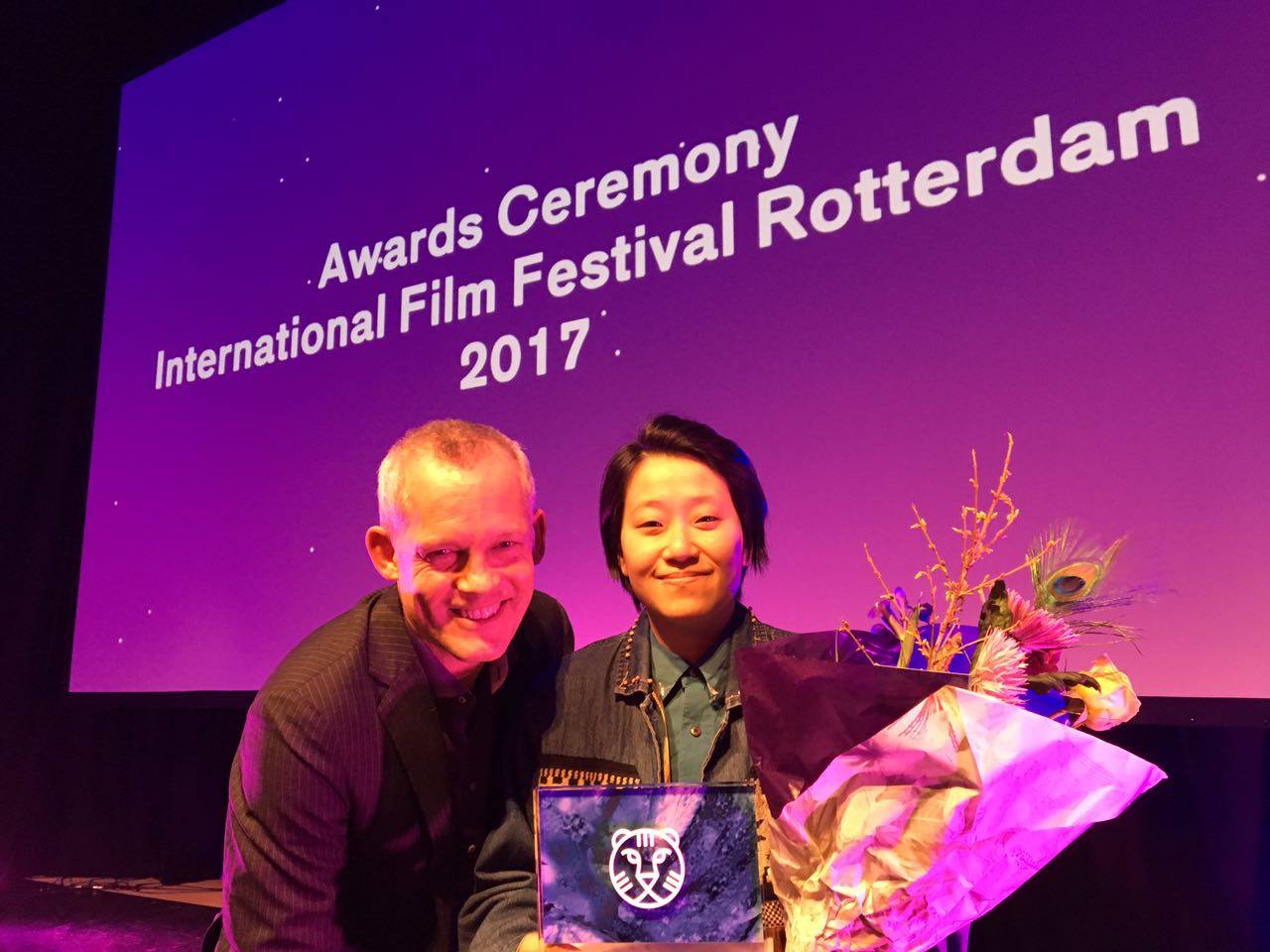 Taking the first brave step
First a film lover before she was a filmmaker, she watched all kinds of movies growing up.
It didn't matter if it was European Arthouse, Hong Kong action films from the 1990s, or Hollywood movies -- she enjoyed them all for different reasons.
In fact, these movies not only expanded her imagination but were also instrumental in piquing her interest in becoming a filmmaker:
"The 90s was a great time for film-lovers. From Europe, I loved films like 'Delicatessen', 'Breaking the Waves', 'The Match Factory Girl'. From Asia, I particularly enjoyed the Kungfu flicks like 'The Swordsman', Wong Fei Hong series ('Last Hero In China') and even in Hollywood, it was a time where indie classics were made like 'Pulp Fiction', 'The Usual Suspects', 'Fargo' et cetera. I spent all my time as a teenager watching movies and enjoyed different films for different reasons. If I hadn't grown up in the 90s, I'm not sure if I would've been a filmmaker."
And from when she was 16, Tan was dreaming of making films in order to express her ideas:
"The films I make are the truest representatives of who I am. (They) express what...is difficult to say in everyday life. In my characters, I can be brave and imaginative. "
Even though she took a fairly conventional path as a student, it didn't take her long to veer from the mainstream.
After fulfilling her parents' wishes of getting a university degree, she could have gotten a job that drew a stable monthly income. Instead, she decided to start from ground zero.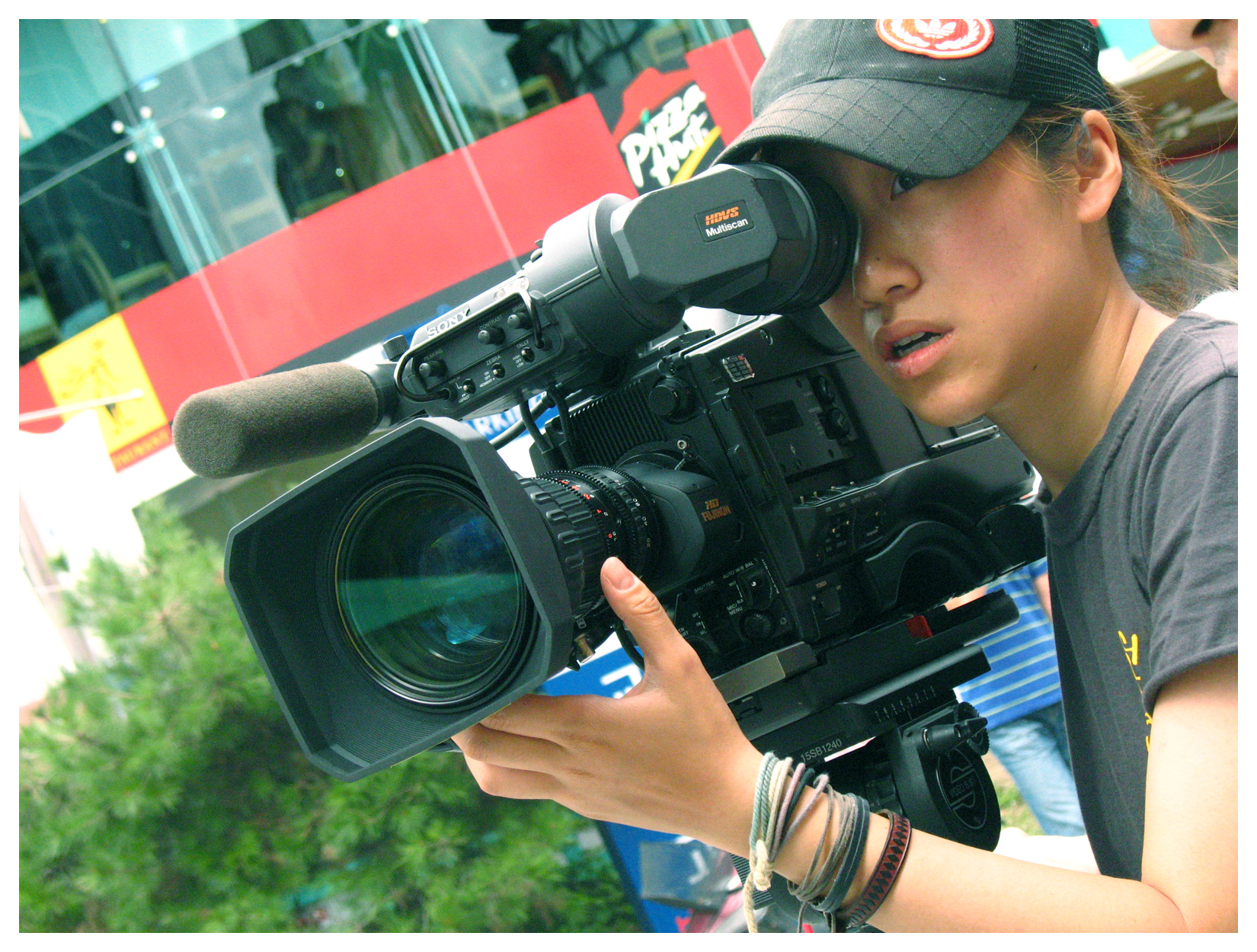 Fresh out of university in 2003, she enrolled herself into Ngee Ann Polytechnic's School of Film and Media Studies, and went further by doing her Masters's degree at New York University (NYU).
The string of short films she worked on in the years that followed have collectively received more than 10 international awards, and as they say, the rest was history.
https://vimeo.com/129632151
In 2014, she bagged the Best Director Award at the Singapore International Film Festival in 2007 and in 2014, "Dahdi" won Best Southeast Asian Short Film.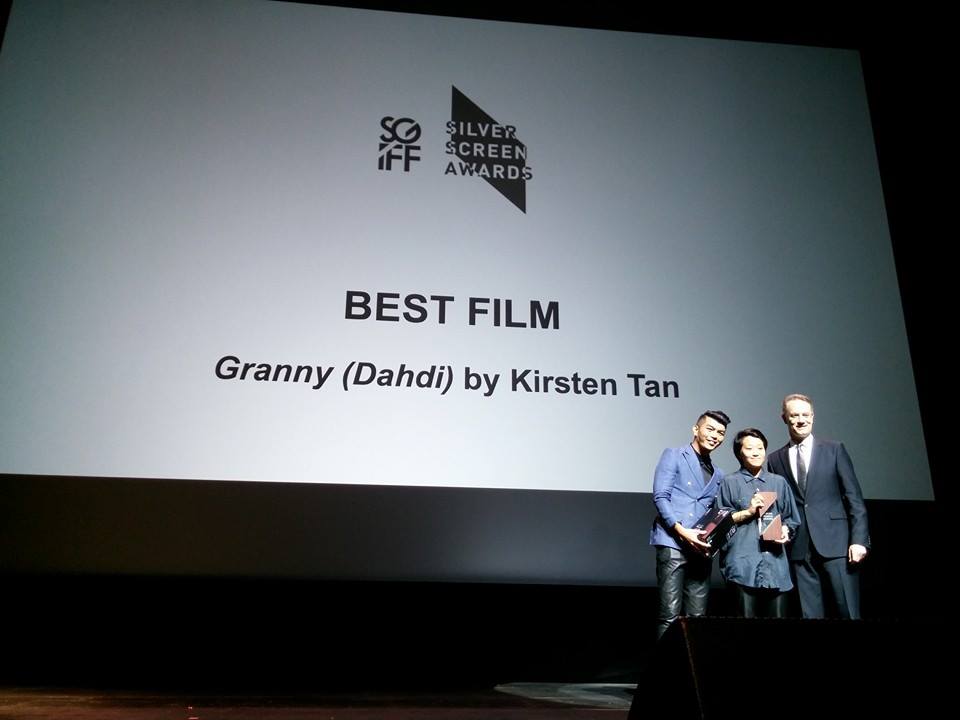 Debut feature film
But she didn't stop there.
In 2014, it was time for Tan to step out of her comfort zone and create her first feature film, "Pop Aye".
"It took awhile for me to get the courage to even want to do it... But one day, I woke up and I suddenly felt like I had enough of short films."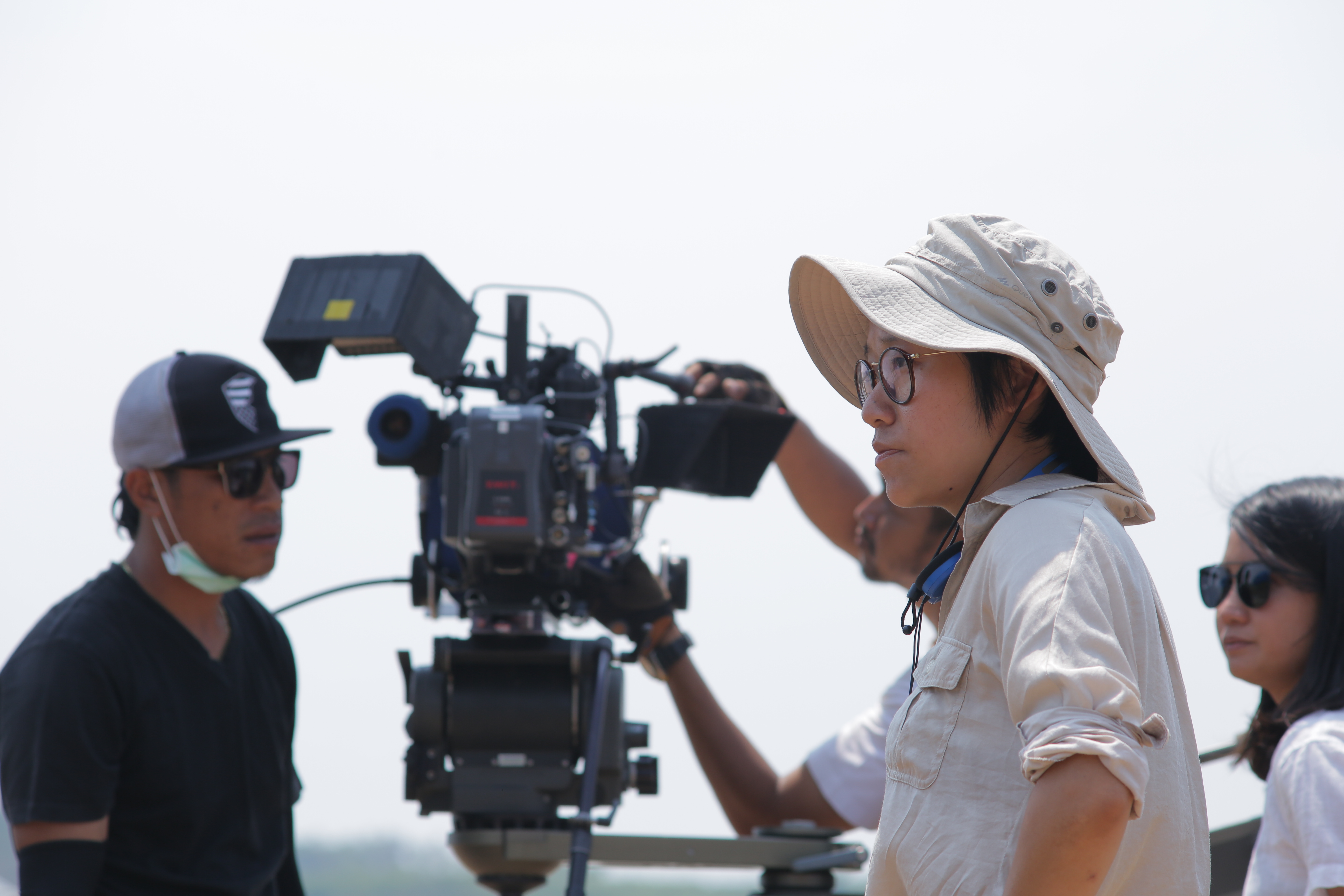 This decision was triggered by her experience as a filmmaker overseas.
Tan's time spent living, studying and working in various cities including New York made her realise that the world was larger than she could ever imagine. The possibilities were endless and there really was no fixed path for everyone:
"I think you gain a lot of perspective. You realise there's no real right and wrong or do's and don'ts. Once you realise you have a certain guiding principle, you can do anything, and the sky's the limit."
But making a feature film required more than just inspiration. It entailed an insane love for filmmaking, and also a whole lot of discipline:
"The thing about filmmaking is that you need quite a strong undertaking. Film is such a behemoth. If you don't have the strength in you to keep pushing forward, it will never happen.

Unlike a regular job, the pay isn't stable. You definitely have to be fuelled by some kind of insane love for wanting to do the thing you do... I guess it's just a matter of stepping up and trying over and over again."
Given her hard work and talent, it comes as little surprise that all her efforts paid off.
"Pop Aye", which premiered in January 2017, won various awards at prestigious international film festivals in Rotterdam and Zurich.
In 2017, the film was also invited to represent Singapore in the Foreign Film Category at the Oscars.
A world nomad
In pursuit of her dream, the self-professed "world nomad" has lived in various parts of the world -- Thailand, New York and South Korea.
Each place, she tells us, has given her a different takeaway.
While based in New York, she was inspired by many others who were chasing their dreams, just like her.
During different periods of her life, both before and after she decided to do her Masters, she also lived in Thailand. There, she learnt that there are many ways to live life -- She took on on odd jobs, jammed with a rock band and lived by the sea.
It was also in Thailand that she also found herself inspired to write "Pop Aye".
Given the string of experiences she has accumulated, her life can hardly be considered "typical" by Singaporean standards.
The arts as a career in Singapore
All this led to Tan admitting to us that for a time, she felt out of place in Singapore.
Singapore, Tan explains, is steeped in pragmatism and grounded principles. But she takes an idealistic and romantic view of the world -- a perspective that she feels is inherently incompatible with that of most Singaporeans.
"To do film, you have to be romantic in some way. You have to be an idealist in order to start on something like that... I guess you can say I'm an idealist.

Singapore is much more of a structured place, where people play definite roles and there is a kind of path that we are all kind of expected to take... For the longest time, our national discourse is still very much based on survivalism. Until we transcend that, this idea of being pragmatic will not leave our skins. If you're a very pragmatic person, a life in the arts does not feel very aligned with that."
To that end, she believes that it is "a huge leap of faith" to practice the arts full-time in Singapore.
Being a trailblazing woman in a male-dominated industry
As the first Singaporean female filmmaker to make it to Sundance, Tan's achievement is a milestone not only for Singaporeans, but also for women.
In the local film industry, Tan found herself having to carve out a name for herself amidst local leading (male) directors like Eric Khoo and Jack Neo.
"I graduated in my early twenties but for the longest time I didn't see a possibility of me making a feature film in Singapore. At that point, the landscape was like, Eric Khoo, Jack Neo, you know, middle-aged successful men... I just look at myself and I'm like, who would want to fund my projects?"
But this did not stop her from stepping up.
"Unless we are conscious about that and put our foot forward, it's kinda harder for girls to have the same level of self-confidence... I think for girls, it is a little different from how guys are brought up. Guys are expected to be leaders. In many ways, I feel like it's just a matter of girls having to be confident in their vision and themselves!"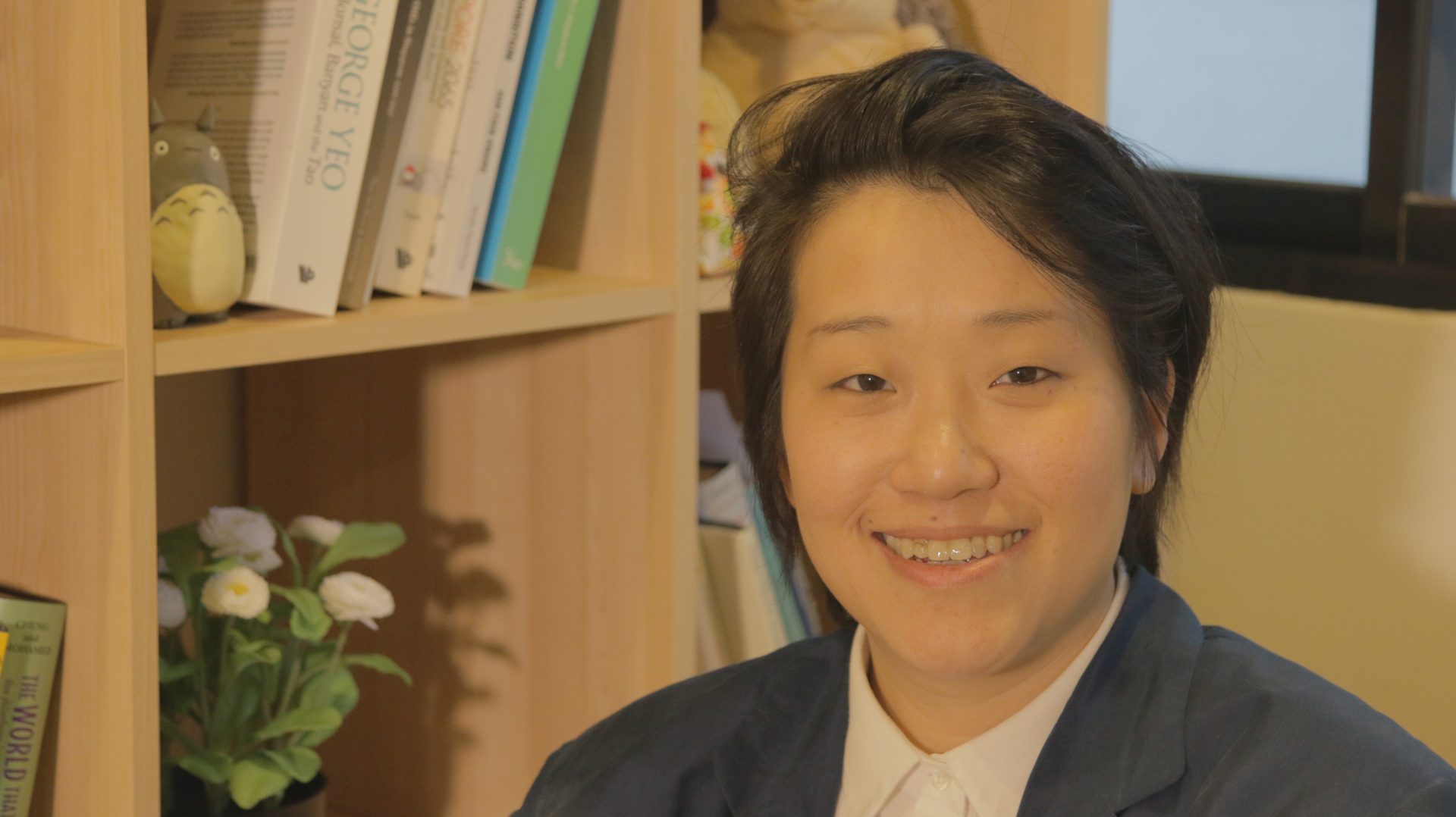 Fitting in and standing out
Her ambivalence about Singapore notwithstanding, Tan eventually came to the realisation of her "Singaporean-ness" only after she travelled the world:
"I think I'm a very curious person. It was a mix of that and how I couldn't see a place for myself in Singapore back then... I thought that by travelling the world I can find somewhere that I belong, but it's actually worse going overseas. It is when I am there that I realise that Singapore is home."
Over time, she has learnt to embrace her quirks and come to terms with who she was, and strike a balance between fitting in and standing out:
"Growing up, all I wanted to be was normal. I remember I used to tell myself, 'Oh my gosh can I be more normal? Why am I so weird?' In my teenage years, i was largely miserable, but as I grew up, I realised it's pretty unique to be weird. It's actually not bad to be who I am!"
[related_story]
Not willing to rest on her laurels, Tan shares that she is currently exploring ideas for her second feature film.
"I'm working on a few scripts at this point but still too early too share!"
She hopes to finish writing the script by 2018 - But until more details can be revealed, we shall have to wait with bated breath.
Top photo screenshot from Pop Aye Behind The Scenes, courtesy of Giraffe Pictures.
If you like what you read, follow us on Facebook, Instagram, Twitter and Telegram to get the latest updates.