Grab promo codes are drying up. Have you noticed that too?
Well, you are not alone.
Both Grab riders and drivers are experiencing some tough times until another better competitor enters the Singapore ride-hailing market.
Lack of discounts
According to frequent Grab users as per Channel News Asia, the promo codes offered by Grab are getting fewer these days.
Previously, promo codes that can be redeemed almost any time of the day with no conditions have now become a thing of the past.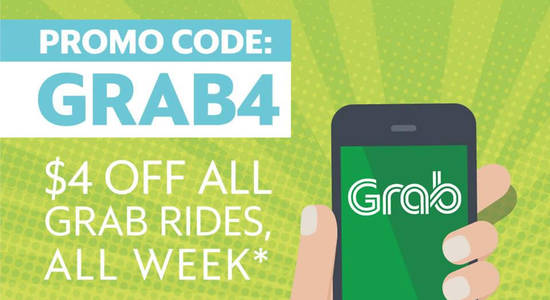 Before Uber's demise, having been acquired by Grab, riders could get a promo code for discounted fares almost every week due to the intense competition in the market.
These days, riders cannot even count on getting one promo code in two weeks.
Moreover, Grab promo codes are increasingly tied to the GrabPay e-payment system.
This requires the rider to adhere to a mandatory use of the company's e-payment platform GrabPay and being a member of a participating merchant to unlock incentives while locking in the user into the Grab system.
Fare discounts are trationally deployed by the ride-hailing app companies to gain market share.
Now that one competitor has been decimated, there is no longer a need to bleed venture capital to subsidise the rides by commuters.
Driver woes
Riders' woes form half the situation.
With the acquisition of Uber, Grab also took on its fleet of drivers.
This measure has increased the number of Grab drivers plying the roads waiting for bookings, which might have fallen in absolute numbers owing to the increase in fares as there are fewer promo codes to use these days.
According to anecdotal evidence relayed to Mothership by Grab drivers, many of them can spend a good portion of the day waiting for bookings.
The fewer bookings they accept, the harder it is to complete a day's work to break even for car rental and fuel costs.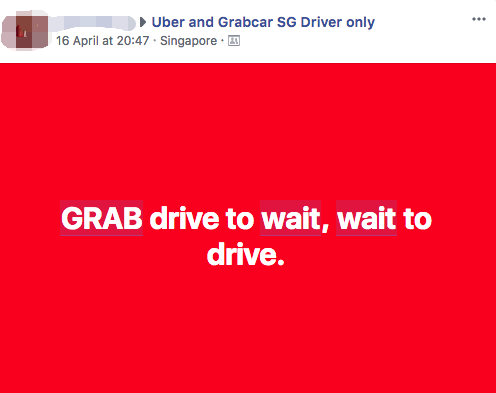 In one case, a Grab driver who did a pick-up at 6pm told us that his earnings from that day's bookings only covered the car rental for that day and the fuel used.
After several hours of plying the road, the driver only started to make a profit from 6pm onwards.
[related_story]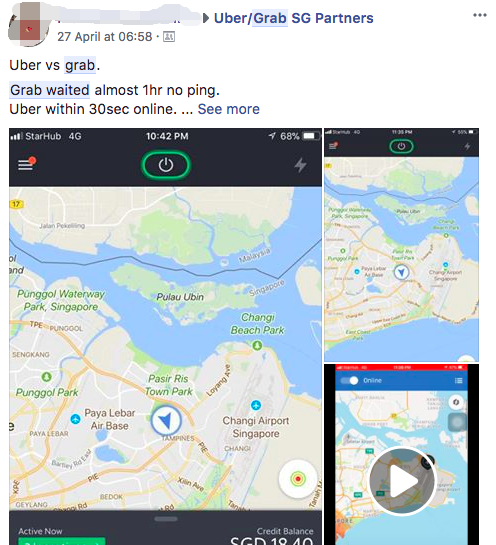 Grab drivers are increasingly complaining about fluctuating incentives they receive for completing a minimum number of trips.
This incentive payout differs week to week, making it difficult to project earnings.
Many are afraid that the incentives will worsen over time without any more competitors.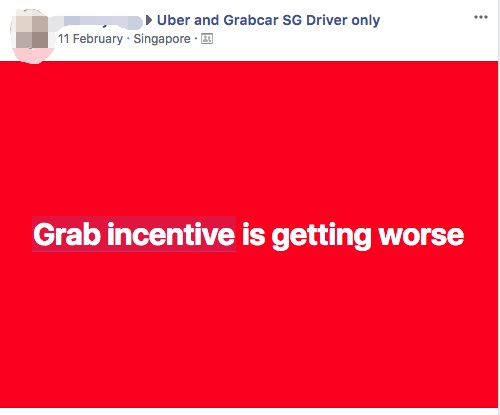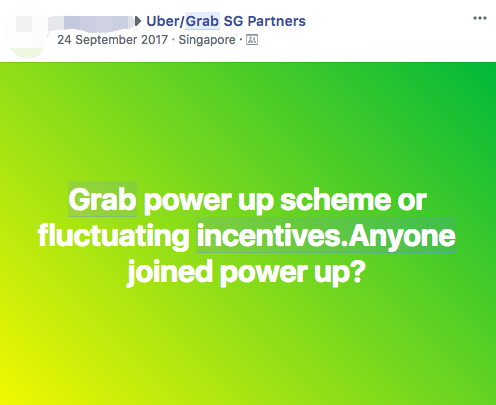 These issues are not unique to Singapore.
In China, one year after Didi-Chuxing merged with Uber, a survey conducted by Chinese tech company Sina found that ride hailing services were not only more difficult to get, but also more expensive.
The reason: Less discounted fares for riders and less bonuses awarded to drivers for making trips. Sounds familiar?
A spokesperson for Grab told CNA that other than discounts and incentives, Grab is looking into other "value-added" loyalty promotions for its customers.
With newcomer Ryde joining the ride-hailing scene, Grab might resort to the very unsustainable tool of promo code subsidies once again to maintain market share -- until the entrant cannot bleed any more and exits the market too, a la Uber.
Top images via Grab and Facebook
An exclusive deal for Mothership readers:

If you like what you read, follow us on Facebook, Instagram, Twitter and Telegram to get the latest updates.