A former chef from Wooloomooloo Steakhouse at Swissôtel has opened his own coffee shop steakhouse stall.
Meet 4 Meat is at 228 East Coast Road, which sells gourmet steak dishes at coffee shop prices.
Chef Jimmy Teo worked his way up from a dishwasher and has been in the F&B line for about 20 years. He teamed up with business partner Gerald to provide gourmet meats to people at affordable prices.
Here's Chef Jimmy:
https://www.instagram.com/p/Bibpd2fnumx/
What they serve:
First off, there are the house-smoked and marinated meats, such as the Baked Spatchcock Chicken for 2 Pax (S$17.50), 100% Aussie Ribeye 220g (S$18), home-marinated NZ Lamb Cutlets (S$24.50), and Buttered Chicken Chop (S$9).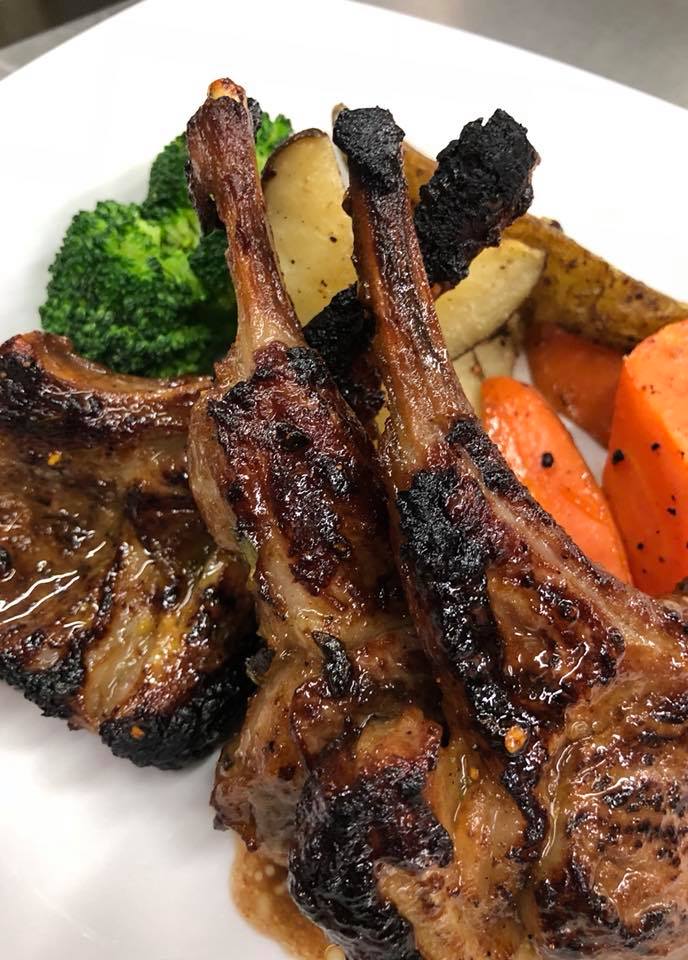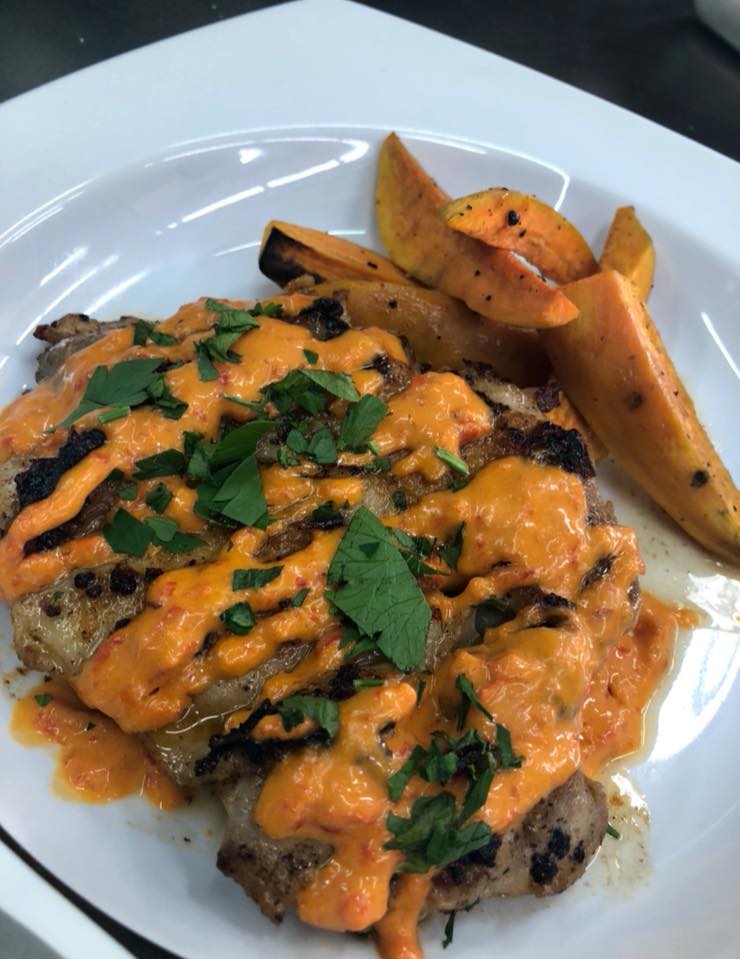 Butter poaching Ribeye steak:
https://www.instagram.com/p/BgZ-HwRh0AY/
Beef Wellington
Beef Wellington is a labour-intensive dish to make.
First, one has to brown the beef, then cover it with a pastry sheet. It is then baked.
The S$27 Beef Wellington is a 180g tenderloin and comes with a piece of pan-seared foie gras too.
For comparison, Gordon Ramsay's Bread Street Kitchen Singapore sells Beef Wellington at S$80.
Skirt at W Hotel was selling it for S$58.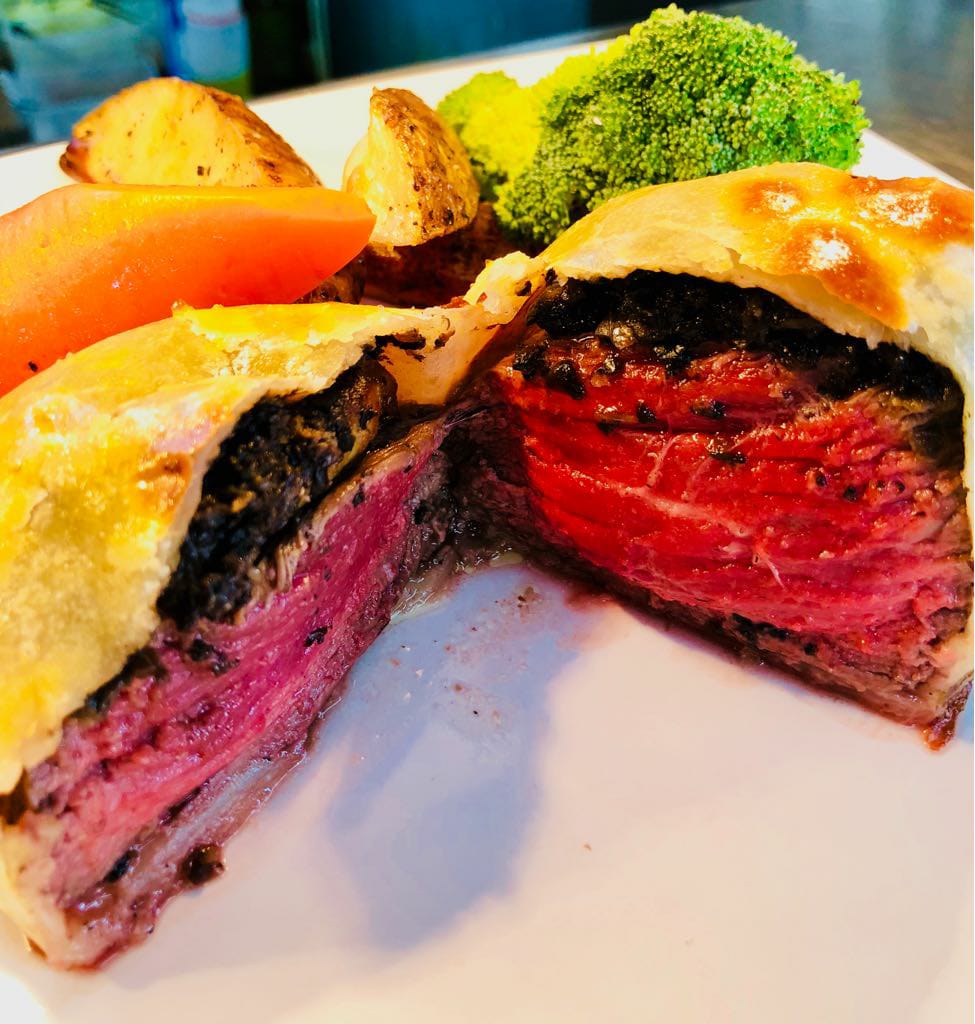 Pasta
Meet 4 Meat also sells pasta made by hand.
Chef Jimmy's non-traditional "Must-Try" Carbonara (S$9) is made with milk and egg yolk. It is topped with Parmesan cheese and fresh herbs. Aglio Olio ($6) is also available.
Here he is making Cheese Ravioli:
https://www.instagram.com/p/Bgf9QoJB7cs/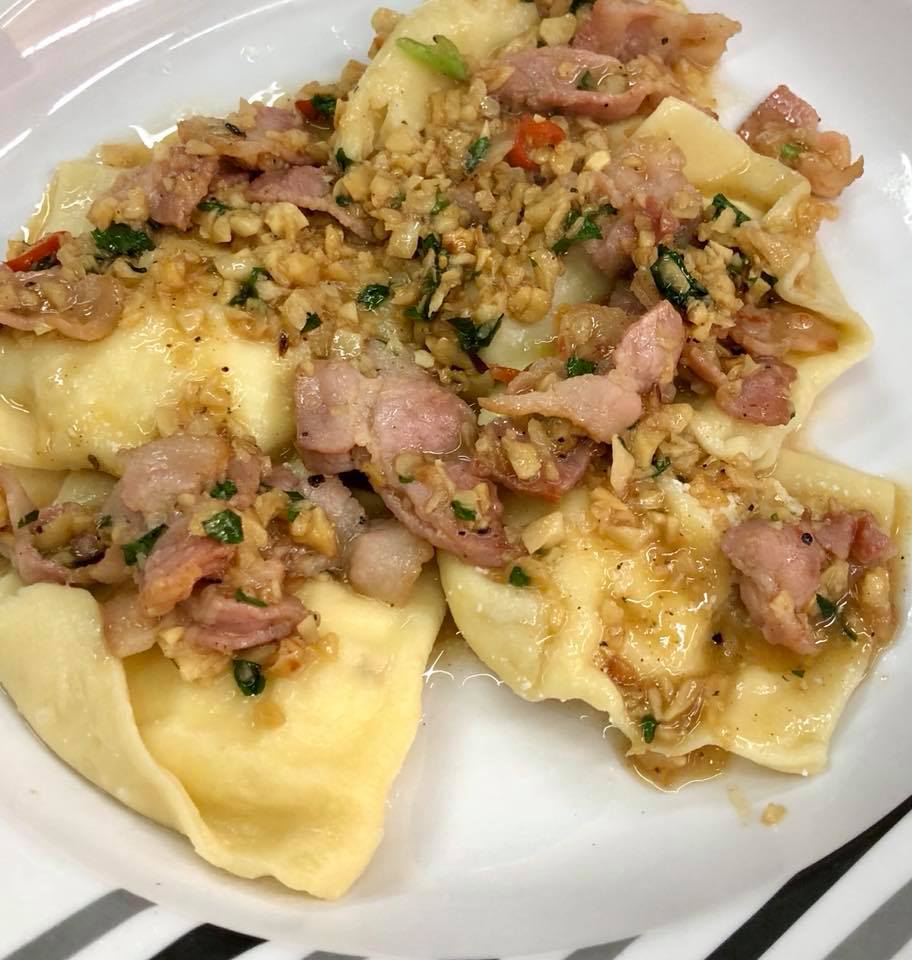 What other people are saying about the food:
Food reviewers in particular praised the Beef Wellington and juicy steaks.
Majority of the reviews on Facebook have been 5-star reviews, with an average rating of 4.3 stars. Many reviewers praised the fresh meat and handmade pasta: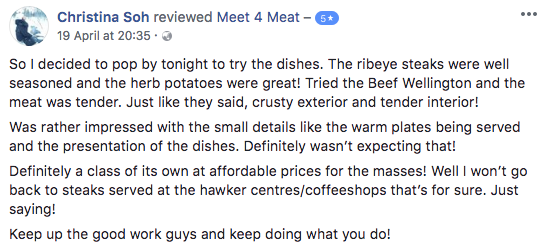 Reviews on Burpple weren't as effusive -- two out of three reviews of the chicken chop panned its pesto sauce.
[related_story]
Where to find them:
Address: 228 East Coast Road, Singapore 428925 (Brunners Coffeeshop).
Opening Hours: 10:30am to 9:30pm daily.
---
[Update: This article was updated to reflect the correct pricing of the food items.]
If you like what you read, follow us on Facebook, Instagram, Twitter and Telegram to get the latest updates.