Following the Parking Places (Amendment) Bill which was passed on March 20, the Land Transport Authority (LTA) will start accepting licence applications for dockless bicycle-sharing services from Tuesday, May 8.
Operators (both existing and new) have until July 7 to submit their applications, otherwise they will have to cease operations in Singapore immediately.
Under this new licence, the LTA will have the power to make operators abide by standards that include ensuring their bicycles are working properly and also parked responsibly.
Also of note is LTA's requirement to make operators share data on recalcitrant users, hence making it possible to enforce a blanket ban on stubborn users across all bike-sharing companies.
Failure to abide by these licensing conditions will either result in financial penalties of up to $100,000, suspension, or a complete revocation of their licence.
[related_story]
The problem of indiscriminate parking
According to the LTA, there are about 100,000 dockless bicycles in Singapore owned by six operators, but only half of them are used at any one time.
The new licensing framework is largely meant to tackle the issue of unused bicycles, which more often than not end up strewn over the place and generally being an eyesore.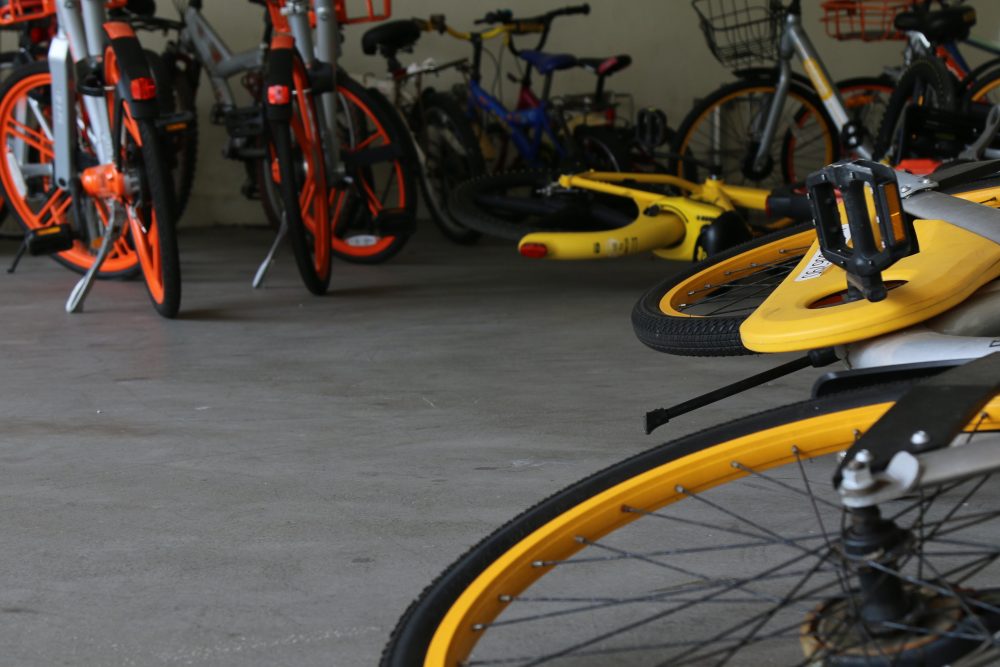 For starters, LTA has mentioned that it will take a "more conservative approach" in managing the maximum fleet size each licensed operator is allowed to have, in order to combat "the scale of the indiscriminate parking problem today".
This means you'll probably see fewer dockless bicycles around you in the months to come.
On the flip side, this also means those of you who are frequent users of bicycle-sharing services may find it harder to locate bicycles to use in the interim period.
Operators who abide by their licence conditions (read: behave) will be allowed to grow their fleets over time.
Aside from limiting fleet size, licensed operators will also be required to make sure riders scan a QR code at parking spots as proof of proper parking before they can end their trips.
Riders who fail to scan the parking spots' QR codes will be continuously charged for their trip, until they do so.
Same system in Japan
It should be noted that such an arrangement exists in Japan, which has stringent laws against sidewalk clutter.
For example, Mobike entered the Japanese market with a smaller fleet in order to ensure a higher proportion of their bicycles were used. It also had arrangements with local retailers who provided designated parking spaces.
In the view of ofo's co-founder, Xue Ding, however, such arrangements are akin to going back to a "previous era of bike-sharing".
Attempt to regulate disruptive services
The new licensing framework is the latest government attempt to regulate disruptive services that, while convenient, tend to disrupt social life.
Last year, the LTA introduced a private-hire car driver's vocational licence scheme aimed at levelling the playing field for taxi drivers and ensuring the private-hire car drivers meet certain requirements and service standards.
Moving away from transport, the Urban Redevelopment Authority (URA) will soon be concluding a public consultation on allowing Airbnb services in condominiums.
Too much regulation, perhaps? Disruptive services, after all, are meant to be convenient and flexible, and clamping down on them could hamper their growth and that of our economy as a whole.
But when we have this:
and this:
Maybe it's time to think why Singapore requires such heavy-handed nannying.
We have sent our queries to Mobike, oBike, and ofo for their comments on the new licensing framework and will update this article when we hear from them.
All images by Joshua Lee.
An exclusive deal for Mothership readers:

If you like what you read, follow us on Facebook, Instagram, Twitter and Telegram to get the latest updates.