On May 22, digital telco Circles.Life announced their new S$0/month Flexi Plan.
$0/month Flexi Plan
Under this plan, new customers will be able to enjoy 1GB of mobile data every month for free when they sign up with Circles.Life.
This includes 30 minutes of talk time and 10 SMSes.
Customers who require more data can choose to top up respectively: 1GB for $8, 2GB for $12, and an additional 30 minutes talktime with free 10 SMSes for $5.
Customers can sign up for a data plan and get a SIM card at the telco's kiosks around Singapore.
No catch to it?
Although it sounds like a suspiciously good deal, a quick check on their website states that there's no catch: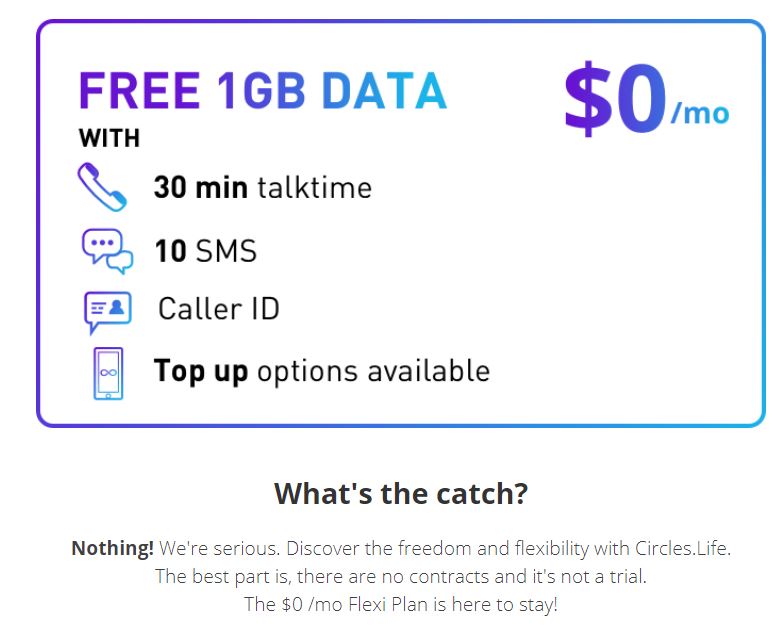 The page also shows the top-ups available: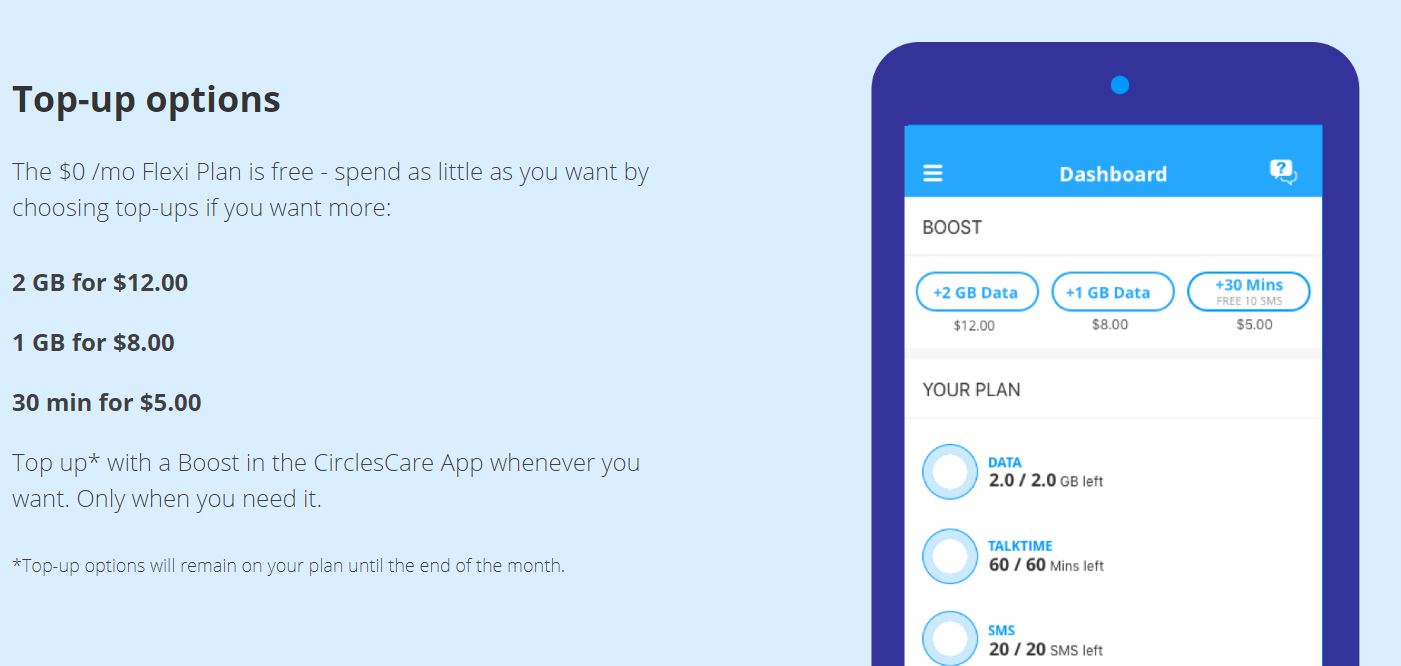 And the sign-up process:

So far so good — seems like there are really no caveats, right?
Keeping the line active
However, according to a report by TNP, Circles.Life later clarified that for customers to remain on the plan, they will have to actively use the line. If not, they run the risk of having their plan suspended.
For instance, there has to be evidence of engagements on the line, such as using the data and receiving calls or one-time-passwords (OTPs).
This is common practice among telcos.
Condition found under Mobile T&Cs
Mothership.sg reached out to Circles.Life on May 23 to clarify if these terms are stated on their site.
We were directed to Section VII of the Mobile Terms & Conditions page, where we were told that it can be found under "Mobile Flexi Plan."
The last paragraph of the section states:
"Circles.Life reserves the right to suspend a Flexi User account which it deems inactive for an extended period of time."
If you are wondering what "extended period of time" means, a Circles.Life spokesperson explained that if a line remains inactive for a period of three months, the telco will not terminate the line immediately.
Instead, they will notify the customer, and depending on if there are subsequent engagements, decide again if the plan will be suspended.
[related_story]
The section also includes more restrictions attached to the Flexi Plan:
"Flexi Users will not have access to these services:

IDD calling and SMS services;

change of assigned mobile number;

pay as you go service;

number suspension.

Flexi Plan can be purchased only once against a NRIC.

Talktime will be applicable to outbound voice calls to only Singaporean numbers. Any inbound voice calls will also be consumed from the allocated talktime, either as part of the Plan or as part of Flexi Boosts.

Flexi Users will not have access to Unlimited WhatsApp.

Only two (2) iMessage or FaceTime activations will be possible in a Bill Cycle. For additional activations, Flexi Users will need to wait for the following Bill Cycle."
No need for S$8 top-up
However, despite information being circulated online, the Circles.Life spokesperson clarified that there is no need to purchase an S$8 top-up once every three months to keep the line running.
T&Cs on an entirely separate page
The section we just talked about can be found in a 10,000-word long document on an entirely separate page from the Flexi Plan page itself.
You can reach it by clicking on "Terms & Conditions" found at the bottom of the Circles.Life's site.

And then, you have to choose the "Mobile" tab to get to the Mobile Terms & Conditions, where you can select Section VII (Flexi Plan):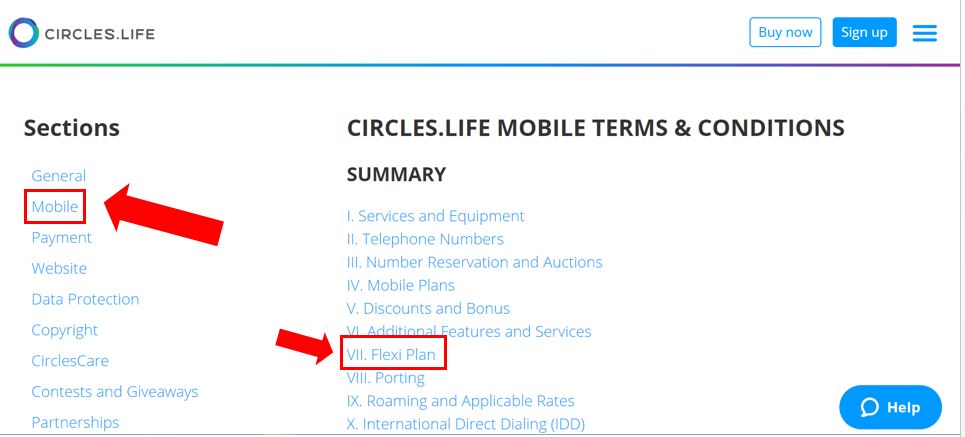 Ehh.
Top photo from Pixabay & Circles.Life
If you like what you read, follow us on Facebook, Instagram, Twitter and Telegram to get the latest updates.