On 22 April, what appeared to be "hundreds" of American bullfrogs were allegedly released into the wild at Tampines Quarry Park.
This information was shared to a Facebook group on April 26 by one David Ho.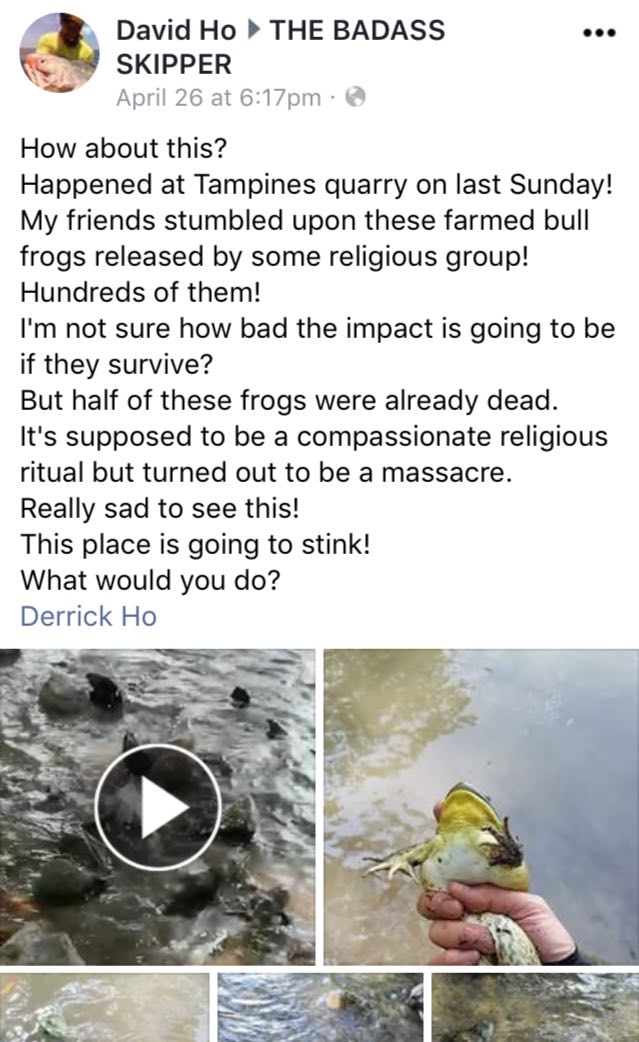 According to Ho, these frogs were released by a "religious" group, and regrettably, half of them were dead by the time they were found by his friends.
Why did the frogs die?
American bullfrogs are aquatic frogs that live in a freshwater environment. If they were living in the wild to begin with, they may have been able to survive in the quarry.
But if what Ho believes is right and they were farmed and then released into the wild, many of them would inevitably suffer from "disorientation stress":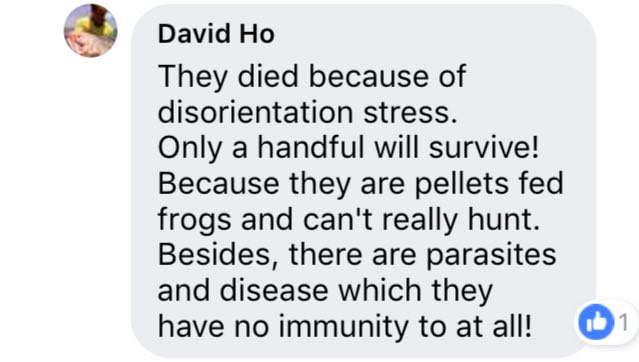 Ho's view is echoed by Anbarasi Boopal, deputy chief executive for Animal Concerns Research and Education Society (ACRES), who shared that about 80-90 per cent of animals kept in captivity — including birds, fish, insects and turtles — usually die on the first day they are released into the wild:
"Many of these animals are kept in captivity in crowded conditions, sold for slaughter for food/cooking. When released in an unfamiliar environment, they go through tremendous stress from that and die."
Singaporeans share similar experiences
This incident does not seem to be an isolated one, either. Other commenters on the post shared similar experiences: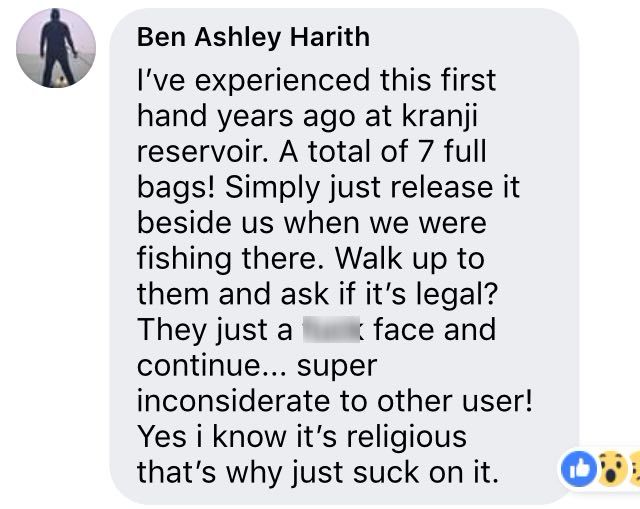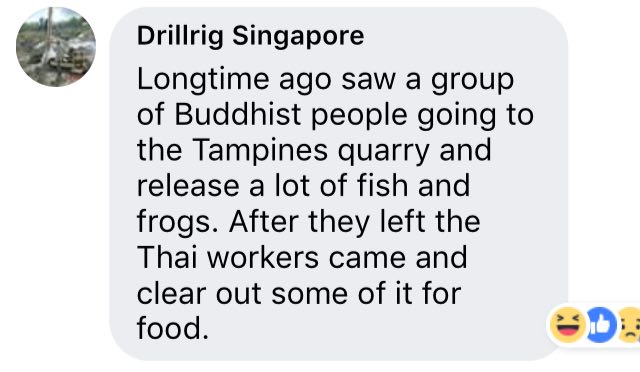 Individuals believe they are freeing the animals
By the way, the National Parks Board (NParks) has a campaign called Operation No Release to discourage members of the public from releasing animals into the wild.
This campaign, according to Boopal, is supported by many Buddhist organisations in Singapore, including the Singapore Buddhist Federation.
Unfortunately, she said, not everyone will follow:
"A handful of private groups or individuals still carry out such activities believing that they are helping the animals away from being slaughtered."
[related_story]
Illegal to release animals into the wild
Under the Parks and Trees Act, it is illegal to release any animal into nature reserves.
Any persons found guilty of this can be imprisoned for up to six months, fined up to S$50,000 or both.
If this is a continuing offence, one can be slapped with a further fine of S$500 for every day during which the offence continues after conviction.
Top image via David Ho
An exclusive deal for Mothership readers:

If you like what you read, follow us on Facebook, Instagram, Twitter and Telegram to get the latest updates.