These days, Thum Ping Tjin is well-known these days for being a historian who graduated from Harvard and Oxford.
This was after he has been labelled an activist-academic by the Singapore government.
An athlete
Before this current incarnation as an emerging firebrand, a lesser-known aspect of him, however, is his stellar achievements in swimming -- as an Olympian.
Thum was an outstanding national swimmer who participated in the 1996 Olympics in Atlanta.
More impressively, he also wrote himself into the history books for being one of the 764 people in the world to have swum solo across the English Channel in 2005.
Swimming the English Channel
The 35km swim between Dover in England and the coast of France took Thum a total of 12 hours and 24 minutes to complete.
It was a herculean task that involved battling inclement weather, 1.5m-high waves, and extreme fatigue.
But Thum kept his eye on the prize, and on Aug. 6, 2005, eventually pulled through to become the first Singaporean to swim the English Channel.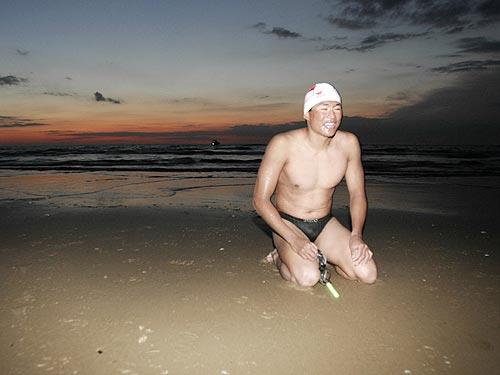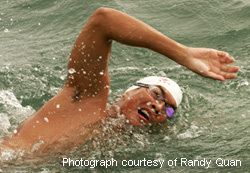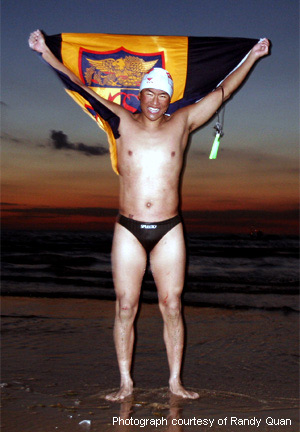 This feat exemplifies his life philosophy, which he shared then as wanting to "explore the boundaries of the human spirit and the body".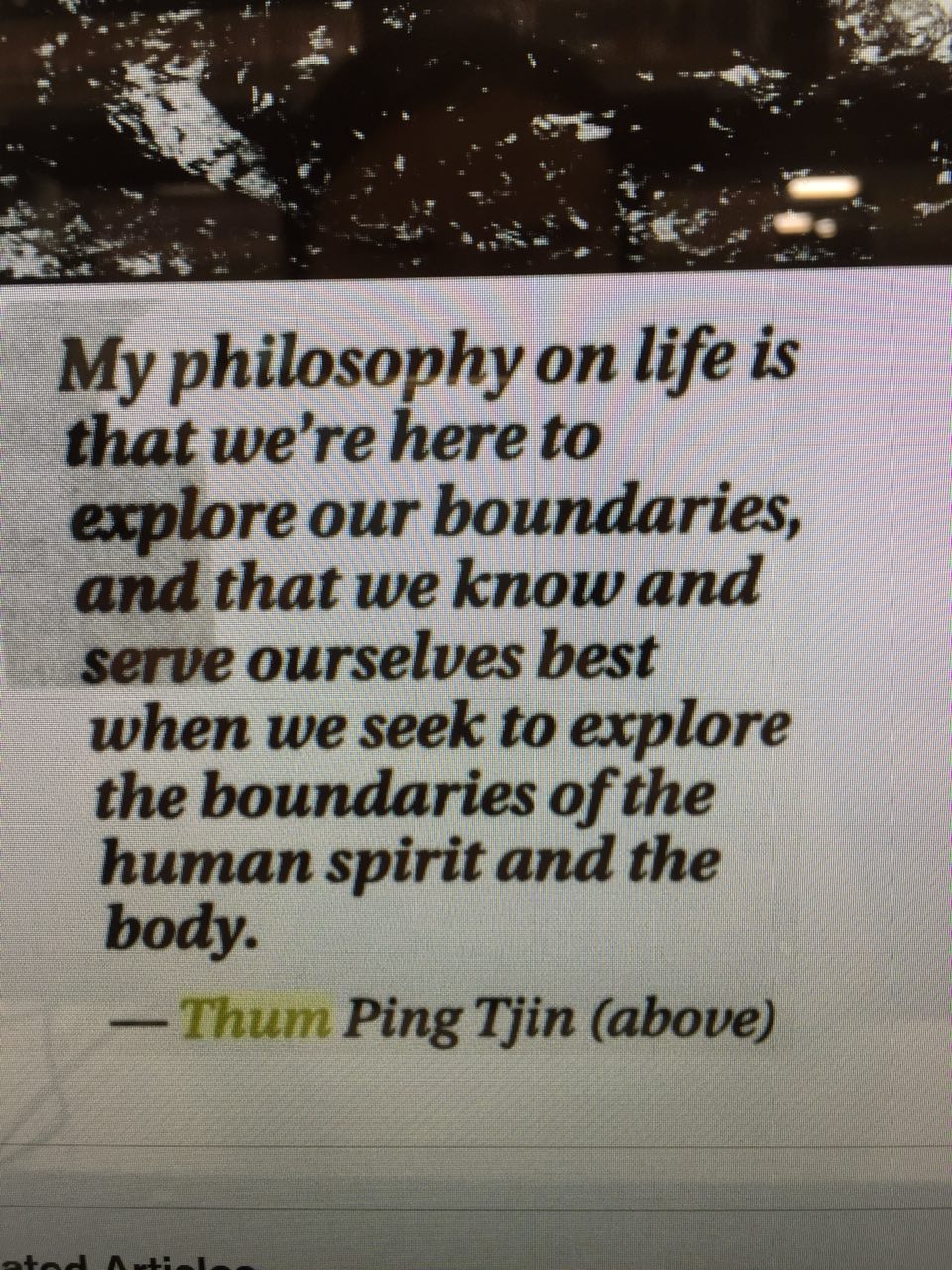 [related_story]
"Stubborn determination"
Stating that it was "sheer stubborn determination" that got him through, he also hoped that this feat would serve as a source of inspiration to other Singaporeans.
"I'm living proof that other Singaporeans can achieve through sheer stubborn determination.

You have to be completely focused on getting it done, from the moment you start preparing to the moment you finish. It's like everything else in life."
Letter from PM Lee
During National Day that year, Prime Minister Lee Hsien Loong wrote Thum a letter personally congratulating him on his achievement.
The letter praised his adventurous and indomitable spirit for having conquered "the Everest of swimming":
"You have conquered the Everest of swimming, braving 35km of cold waters for more than 12 hours.

You pressed on through bad weather and difficult conditions, showing fortitude and resolve.

You adventurous spirit, boldness to take on a difficult challenge, and strength to carry it through are an inspiration to us all."
PM Lee also wrote that he hopes this success will "encourage many more Singaporeans to dare to dream, and to act on those dreams for themselves, for their families and for Singapore."
Top photo from Solo Swims
If you like what you read, follow us on Facebook, Instagram, Twitter and Telegram to get the latest updates.