[UPDATE on Apr 28, 12.05 am: Adding response from AVA]
Bunny lovers, brace yourselves — this story might be distressing.
On Apr. 10, local rabbit welfare group Bunny Wonderland was alerted to a case of what they allege to be a neglected rabbit that was left along a corridor at Block 298, Bukit Batok Street 11.
According to an April 20 Facebook post on their page, the bunny was found locked in a dirty and rusty cage with no food and water. The rabbit's nails were also long and curled up.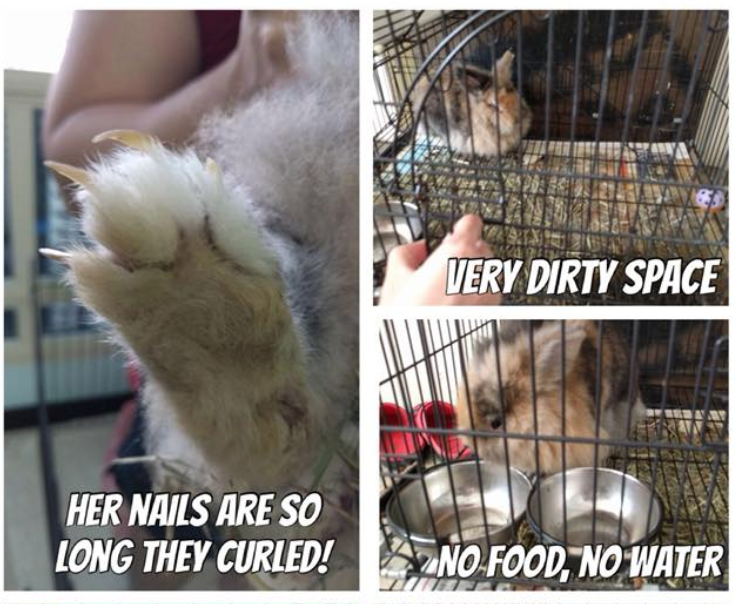 Upon corresponding with the family that owned the rabbit, Bunny Wonderland representatives learned the rabbit belonged to the son of the flat's owners, who according to them is seldom at home. Hoping to get in touch with the son, they exchanged contacts with the family.
Before leaving, the volunteers also gave the rabbit food and water, and laid newspaper on the cage floor to protect its feet.
According to a spokesperson for Bunny Wonderland, volunteer Ian Ong, who visited the flat with another volunteer, made a report to the Agri-food and Veterinary Authority (AVA) on the same day they found the rabbit. This report, the spokesperson told Mothership, was accompanied by "before" photos of the cage, prior to the volunteers taking action.
[related_story]
Correspondences with AVA
According to further details from Bunny Wonderland provided to Mothership, an AVA officer had visited the unit three days after Ong's first report and assessed that the "the cage was 'big enough' and the conditions the bunny was living in were 'acceptable'."
The officer also communicated with Ong via WhatsApp and phone calls over the following few days.
In the course of correspondence, Bunny Wonderland said the AVA officer noted that there was food and water in the rabbit's cage — which Ong promptly clarified had been placed by him and not the rabbit's owners.
The rabbit welfare group also claims that the AVA officer told the volunteer over the phone "not to feed the rabbit so they can collect evidence of negligence".
Bunny Wonderland said further that AVA told them they did not find satisfactory evidence of neglect. However, on Apr. 23, the agency said it would send a letter of advisory to the owner — although it was not said when they would do so.
Additionally, Bunny Wonderland said AVA had claimed the bunny was "surrendered to the HRSS for adoption", but said that claim was clearly untrue as they themselves were the ones who had the rabbit — currently being fostered by Ong.
Now under foster care
As Bunny Wonderland mentioned earlier, the rabbit's owners allowed the volunteers to take it from the family. Ong then brought the bunny to a vet in Toa Payoh on Apr. 19.
The one-year-old rabbit, now named Buffy, was found to be malnourished but otherwise healthy.
Buffy is now under foster care with Ong.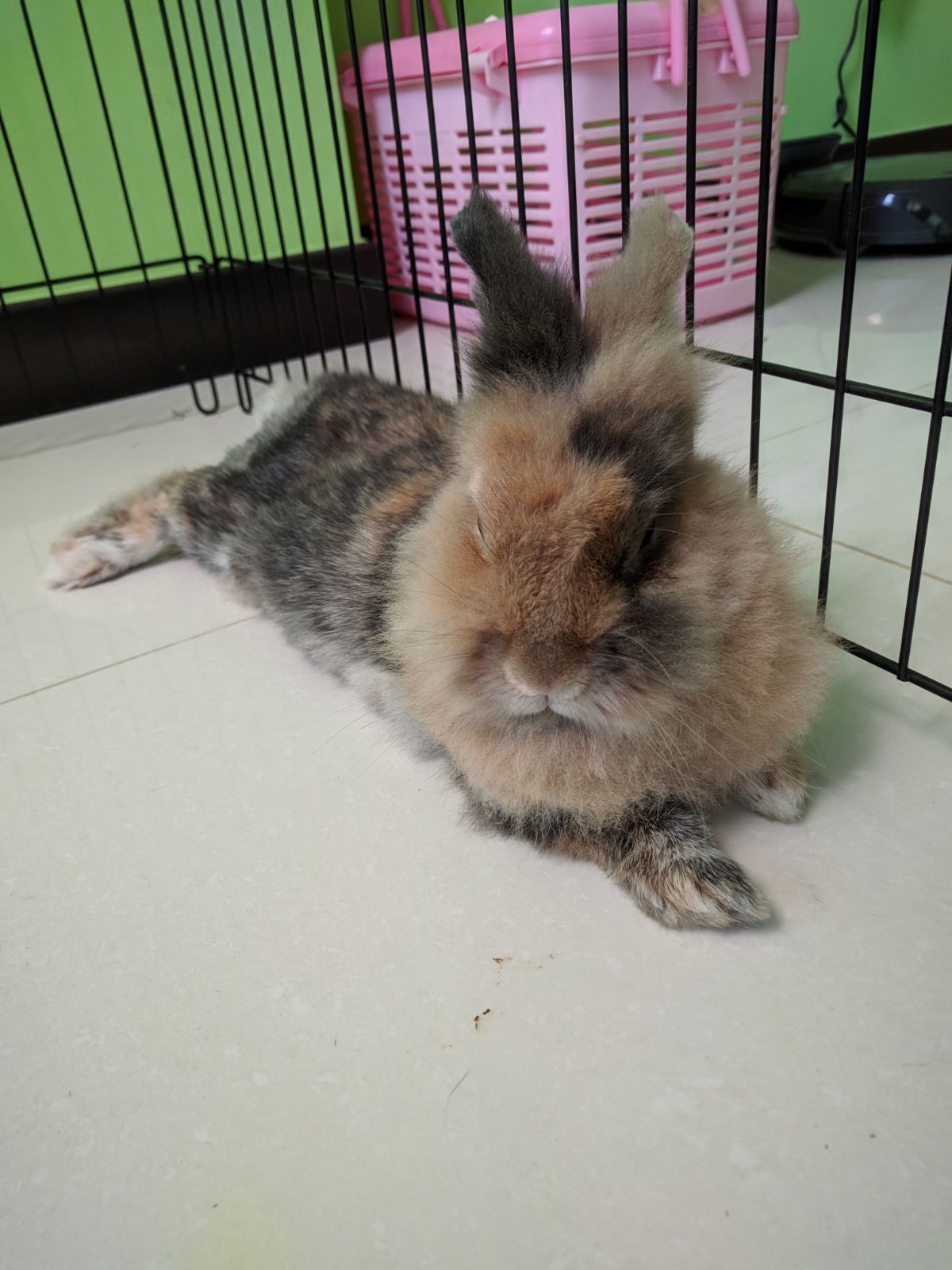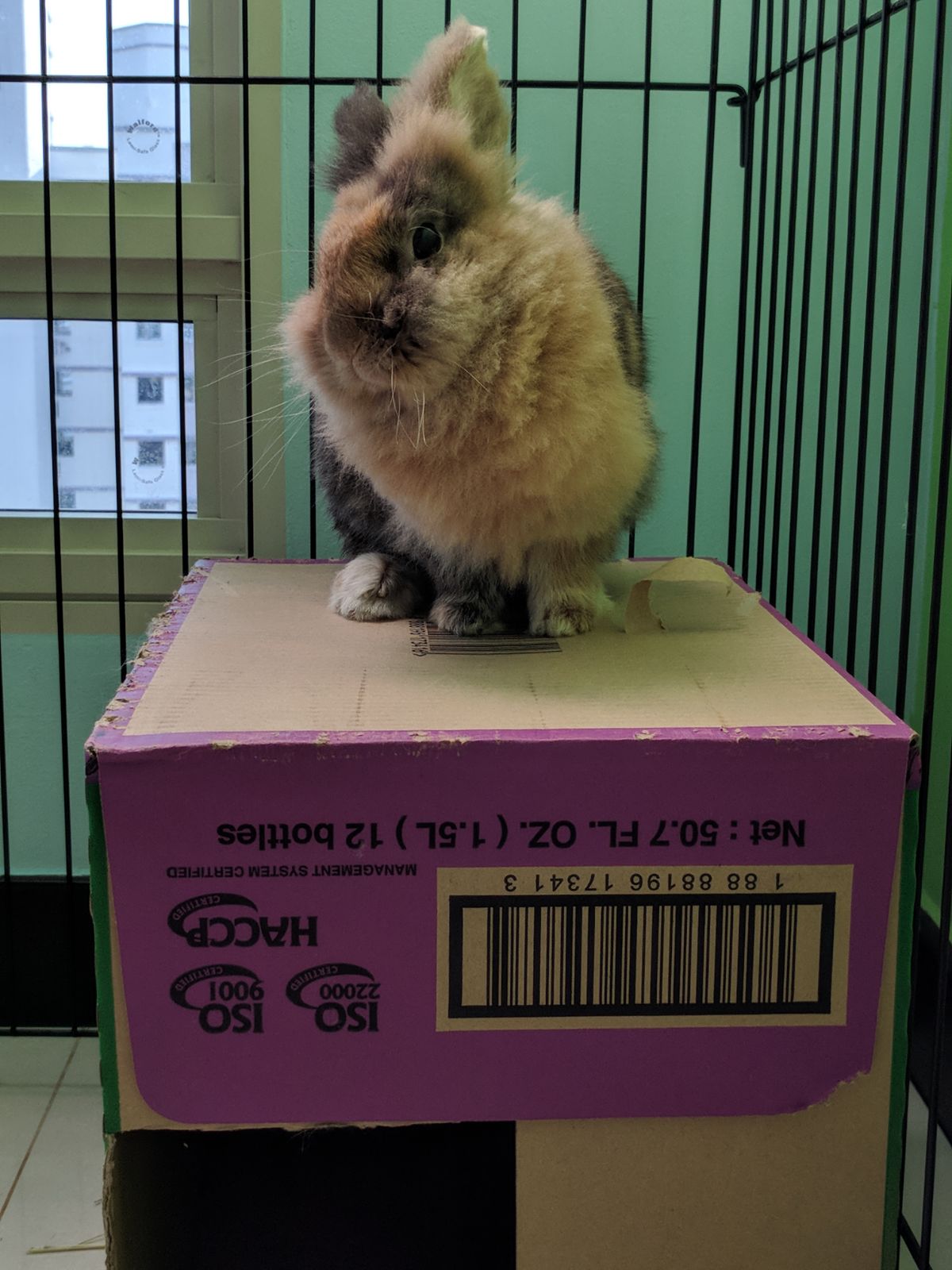 You can read Bunny Wonderland's full Facebook post here:
Mothership.sg
 reached out to AVA on Tuesday this week for their response to Bunny Wonderland's allegations, when we first learned about this story, and will update this article with it when we receive it.
[Update: Apr. 28, 2018, 12.05am]
Responding to the allegations on Friday evening, an AVA spokesperson explained that it is crucial that no changes are made to the scene during investigations so that AVA can secure evidence of any animal welfare issues.
What this means is that AVA officers will have to personally verify the premises and collate the evidence.
Here's the AVA's response to the case in full:
"In the case mentioned by Mr Tiong, the Agri-Food & Veterinary Authority (AVA) received feedback that a rabbit was placed outside a residential unit in an inappropriate and dirty cage.  A photo was submitted, showing that the cage was unkempt, with hay strewn all over and faecal matter present.  AVA visited the location thereafter and saw that the rabbit was in satisfactory condition, i.e. it was housed in a large, clean two-tier cage in a sheltered area, with sufficient hay and water provided. Nonetheless, we advised the house occupant to keep the rabbit indoors for its safety.

2             Subsequently, the feedback provider told AVA that that the volunteers had cleaned the cage and provided hay and water for the rabbit before our visit.  We thus requested the feedback provider to alert us again before food and water were replenished by them.  This was so that AVA could secure evidence of neglect by the owners.  Unfortunately, we were only informed after the food had been replenished by the feedback provider.

3             Given that failure in duty of care is an offence, it is crucial that no changes are made to the scene during investigations so that AVA can secure evidence of any animal welfare issues. In law enforcement, we will need to be able to secure evidence that can stand up to full scrutiny in court.Therefore, AVA officers will have to personally verify the premises and gather more evidence. As part of our investigation work, AVA will also conduct ground enquiries, gather and interview eyewitnesses and suspects, review CCTV footage, follow up on leads and collate the evidence.

4             AVA investigates all feedback on alleged cruelty or welfare issues. We will not hesitate to take enforcement action against offenders.  We thank members of the public who have stepped forward to report and provide information for our investigations. AVA will continue to investigate all feedback received on animal welfare or cruelty issues."
Top photos courtesy of Ian Ong and Bunny Wonderland
An exclusive deal for Mothership readers:

If you like what you read, follow us on Facebook, Instagram, Twitter and Telegram to get the latest updates.