The Philippine president Rodrigo Duterte will be at Jurong East on Saturday April 28, 2018 to meet with Filipinos working in Singapore.
He will be in Singapore on an official visit to attend the 32nd Asean summit.
The summit will take place here between April 25 and 28, with the various leaders from the Asean member states in attendance.
Singapore took on the Chairmanship of Asean in 2018 from the Philippines.
Arena to be packed with Filipino workers
According to the Philippine Embassy Facebook post, the meeting with the president at Big Box Mall can accommodate some 6,000 visitors.
The exact venue will be [email protected] Hall, a concert venue.
However, the eventual turnout in Jurong East might be much bigger than expected.
This is so as Filipinos are huge fans of their president. There are around 141,400 Filipinos working in Singapore, according to the 2015 Deployment Statistics by the Philippine Overseas Employment Administration.
The event is expected to last several hours at least, starting from 2pm with the clearance of visitors and the arrival of the president scheduled for 7pm, according to the Embassy of The Philippines:
1:30 PM Registration verification counters and security screening open

2:00 PM Admission for verified registered and security-cleared audience to [email protected] Hall begins

3:00 PM Pre-program entertainment begins

5:30 PM Registration closes. Admission into [email protected] Hall closes.

7:00 PM Expected arrival of President Duterte
Attendance of visitors at Big Box Mall will be strictly by registration though, which has closed on April 18.
Admission is free.
Filipinos love Duterte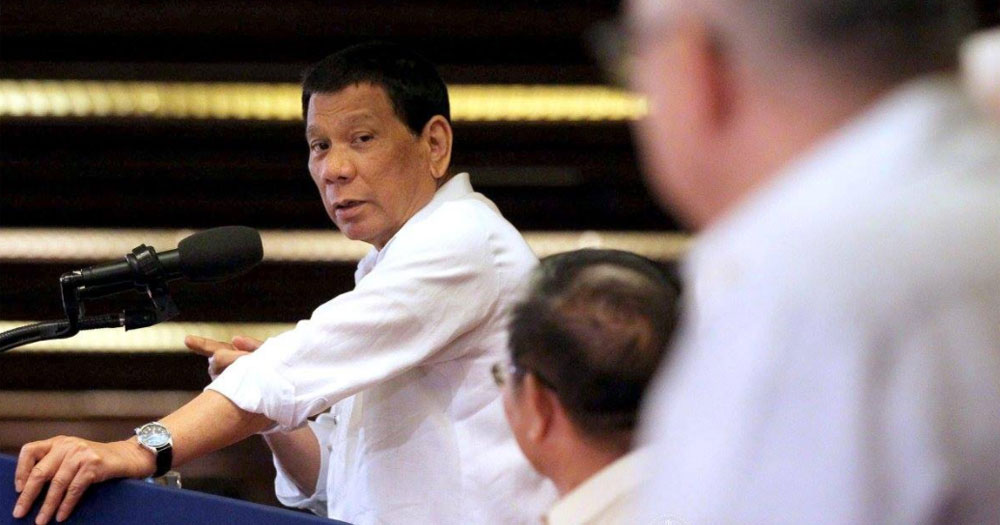 Despite his reputation as a foul-mouth leader who has a blatant disregard for human rights, Duterte's authenticity and candour has endeared him to the Filipino people -- a phenomenon that has puzzled international observers.
Moreover, overseas Filipino workers, also known as OFWs, are one of Duterte's biggest constituents and fans.
He is seeking to do a lot for this group of country men and women, who are constantly sacrificing family and life to work overseas so as to remit money back home to the Philippines to prop up the economy, where remittance forms a core part of GDP.
Since taking office in June 2016, Duterte has streamlined the bureaucratic process for Filipinos seeking permits to work overseas and even set up funds to welcome back home those adversely affected by the downturn in the economy in Saudi Arabia due to the collapse of crude oil prices worldwide.
He has also promised that this generation of OFWs will be the last to work in foreign countries. His pledge is to make the Philippine economy better so no one will be enticed to leave for work anymore in the future.
[related_story]
Won the popular vote by huge margin
His popularity can be gleaned by the margin of his electoral victory in mid-2016's presidential election.
When Duterte was elected at 71 years of age to be the oldest person to take up the presidency, he received 16 million votes. His rival only got 9.9 million.
Duterte is perhaps not the only strongman coming to Singapore:
All photos via Presidential Communications
If you like what you read, follow us on Facebook, Instagram, Twitter and Telegram to get the latest updates.