Malaysia will go to the polls on May 9 2018.
For citizens living and working overseas, though, the following conditions have to be met in order to qualify for postal voting:
1. They must be registered as voters.

2. They have to have been in Malaysia or returned to Malaysia for no less than 30 days during the five years before the dissolution of Parliament.

3. They must be living overseas (excluding southern Thailand (Narathiwat, Pattani, Yala, Songkhla and Satun), Singapore, Brunei and Kalimantan province, Indonesia.)
In other words, Malaysians who are here have to make their way home to vote. Or bust.
And to make matters worse, May 9, the chosen polling day, happens to be a weekday, which of course now makes it even tougher for Malaysians in Singapore as well as the other excluded territories around the region to drop work and travel home to cast their votes.
Air ticket prices surging
According to Channel 8 News, following the announcement of the election date on Tuesday, prices for air tickets back to Malaysia during election week shot up. In some cases, the report said, the fare increased by 8 times.
[related_story]
We checked several airlines and found that even budget airfares are currently ridiculously high during election week.
For example, budget fares to Penang on May 8 2018 ranged between S$195 and S$525 -- much higher than the normal off-peak Singapore Airlines trip to Penang (between S$130 to S$140).
Here are the budget airfares for election week:
A one-way trip to Penang on Scoot will now set you back by S$523. Most times, a one-way flight to Penang only costs about S$99.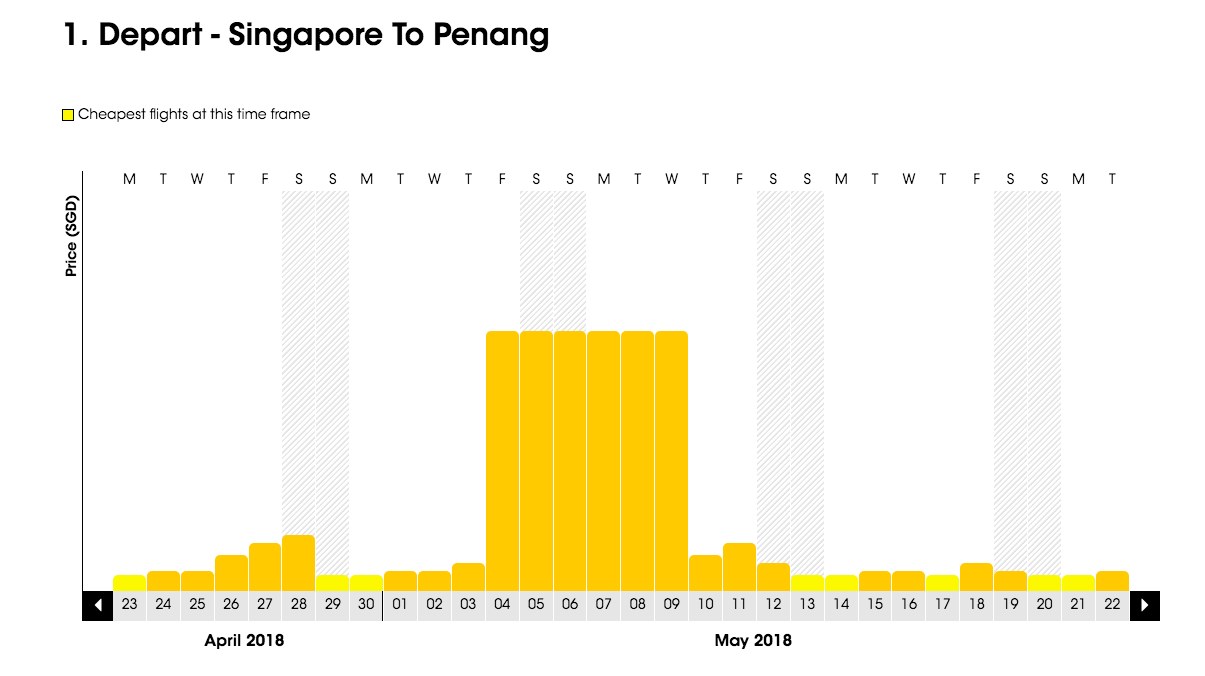 A round trip on Scoot to Penang is will cost a staggering S$836 (leaving on May 8 and returning on May 10).

Even a ticket to Kuala Lumpur (KL) costs S$323 when normal flight tickets usually hover within the S$40 to S$50 range.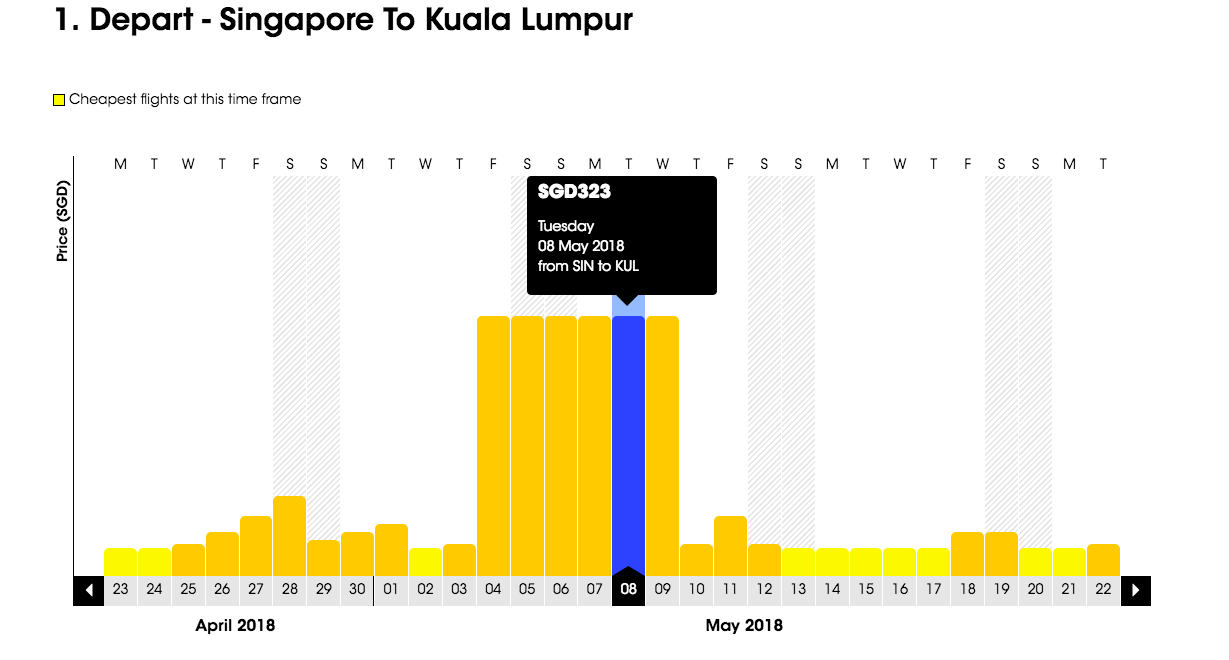 On AirAsia, a direct one-way flight to KL on May 8, 2018 costs anywhere between S$115 and S$205. Normally, that would cost between S$30 to S$40.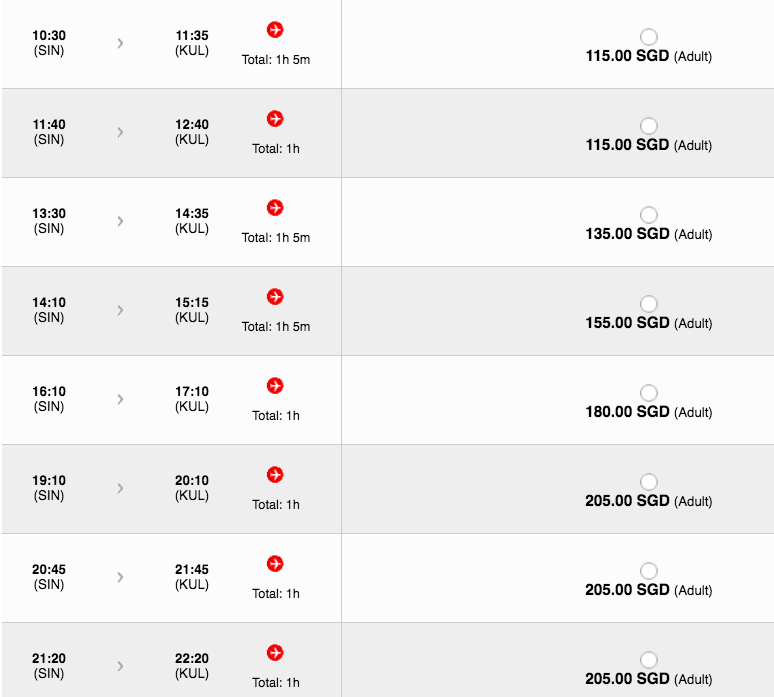 A one-way ticket to Penang costs upwards of S$195 when normally it would cost between S$40 and S$50.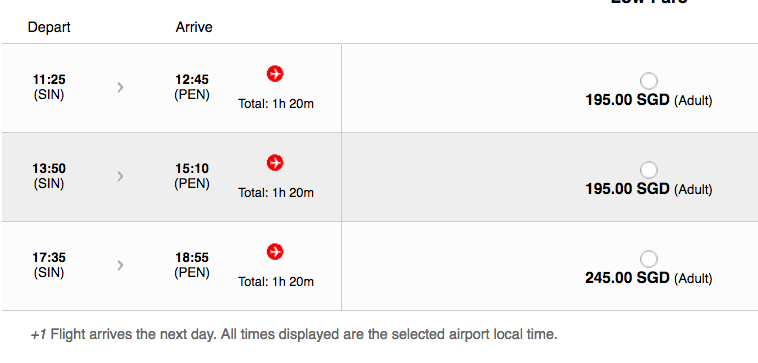 On Jetstar, the price of a one-way ticket to Penang on May 8 2018 was S$279:

However, it reverts to its normal price (S$30 plus) the following week:

The Jetstar flight to KL on May 8 2018 costs S$219, but you can see how normal prices kick right back in the following week (see below):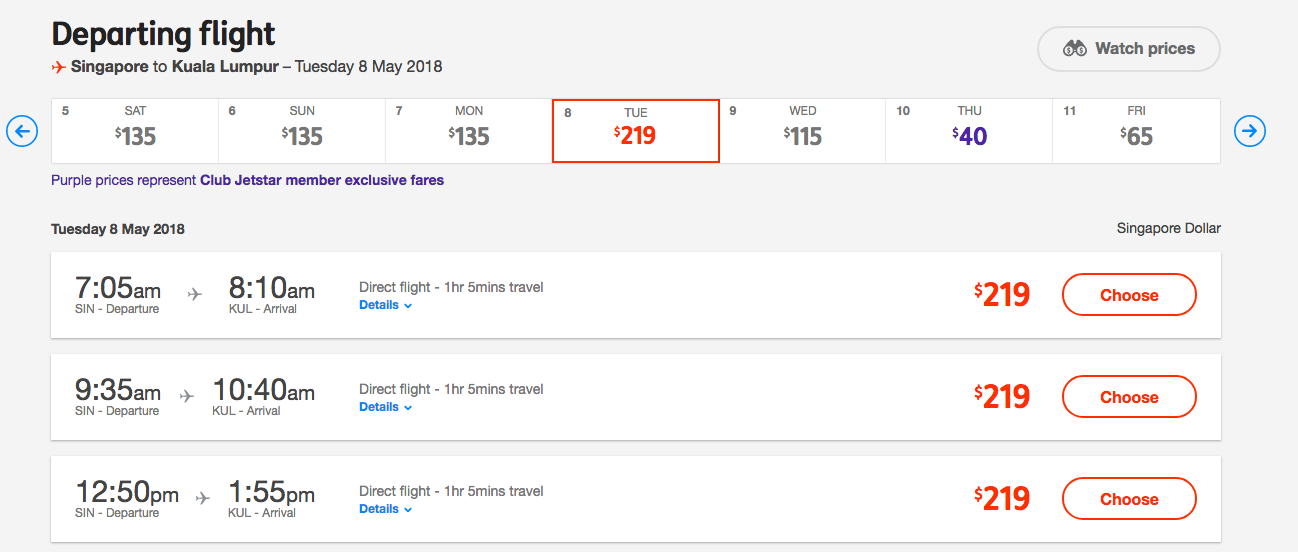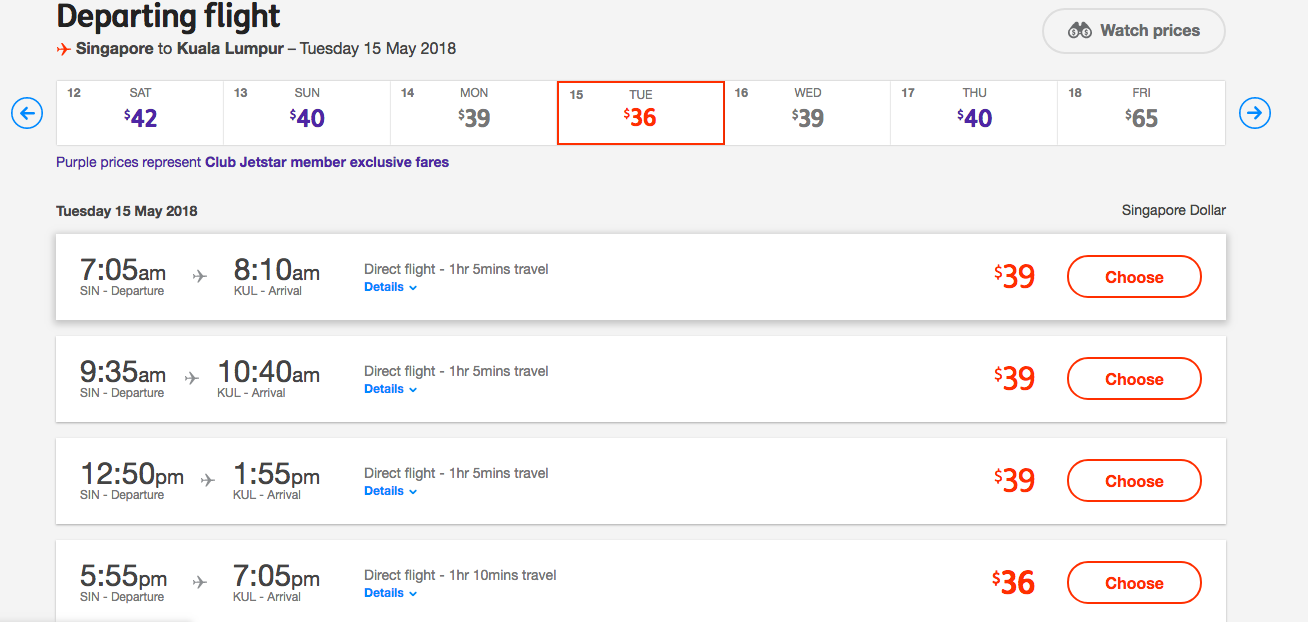 Now this doesn't just affect people in Singapore. Domestic airfares are rocketing in Malaysia too, for folks living within Malaysia and away from their home states, where they are registered to vote.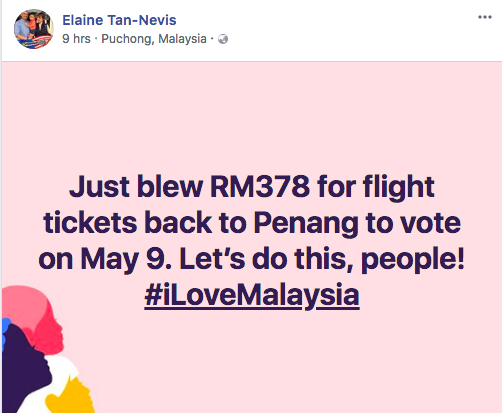 Ground-up efforts to help Malaysians vote
However, in this time of need, Malaysians are stepping up to help their fellow countrymen travel back home to vote.
Some Malaysians have set up a Facebook group called Jom Balik Undi (Let's go home to vote). There you can find Malaysians offering help ranging from advice on sources of cheaper air tickets to carpooling offers.

"I used to be an Uber driver in Cheras. I can offer a ride to anyone who wishes to travel towards TBS/KL Sentral. You'l just need to pay for the toll. Only for people heading home to vote."

"People travelling back to Alor Setar, I have a car you can borrow (since I am flying home). You'll need to have a Singapore driving licence. PM me if you need it."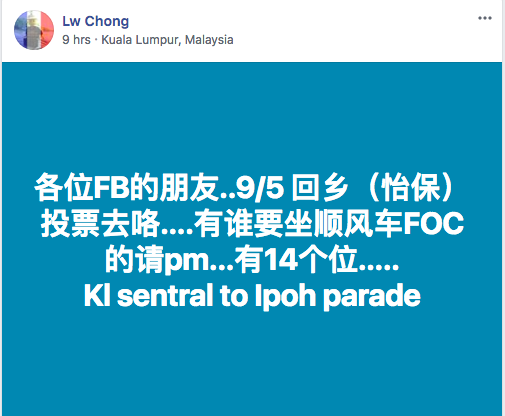 "Any Facebook friends who wish to head home to vote on May 9? I have 14 seats available on my vehicle free of charge heading from KL Sentral to Ipoh Parade."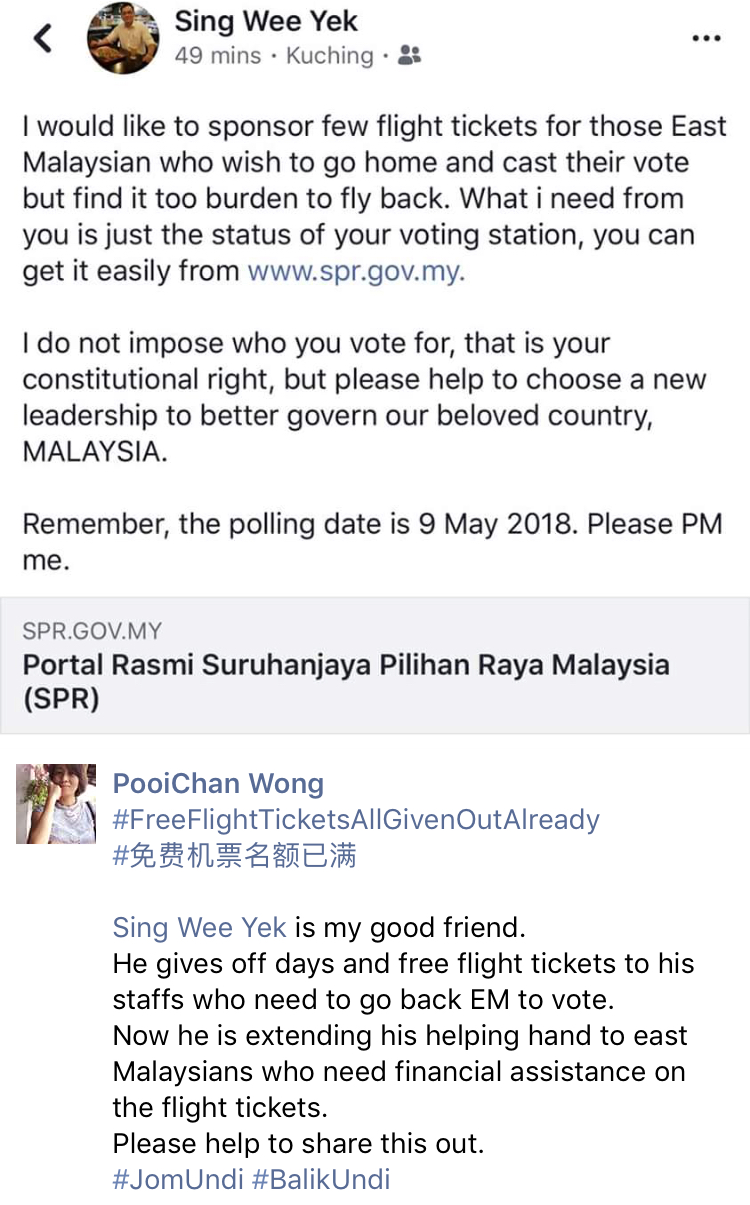 On Twitter, the hashtag #PulangMengundi (Return to Vote) is helping desperate Malaysians find sponsors or help to travel home.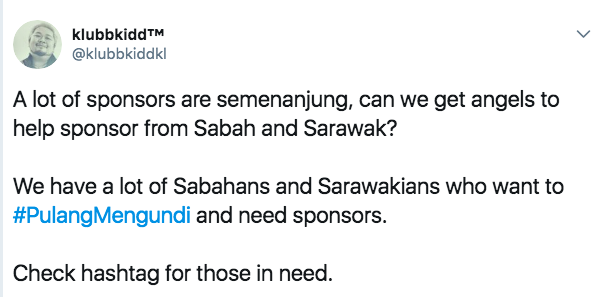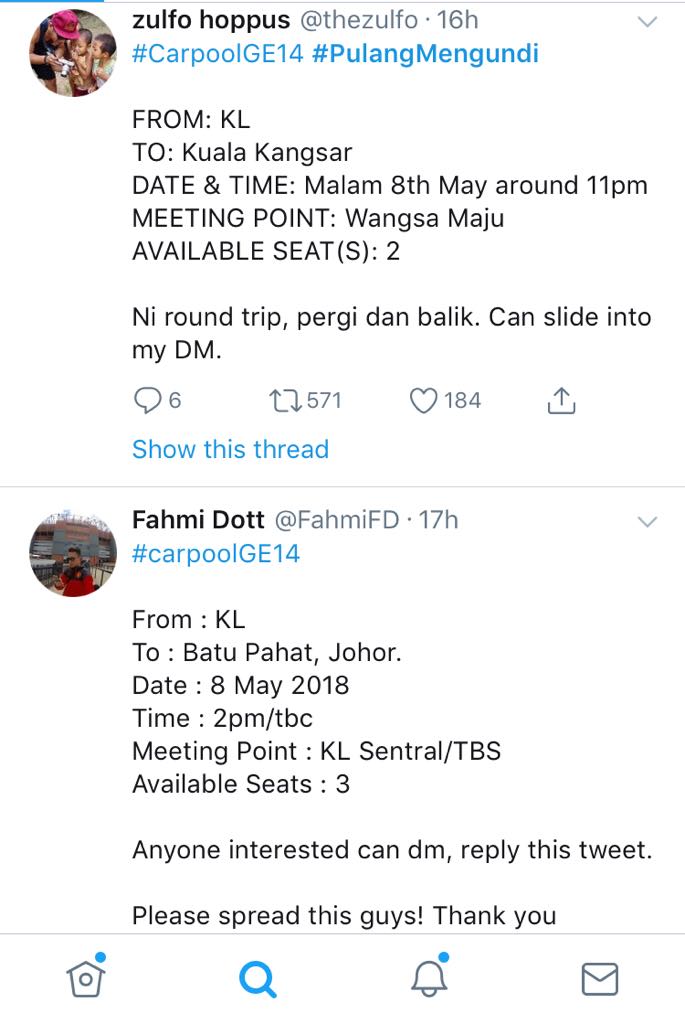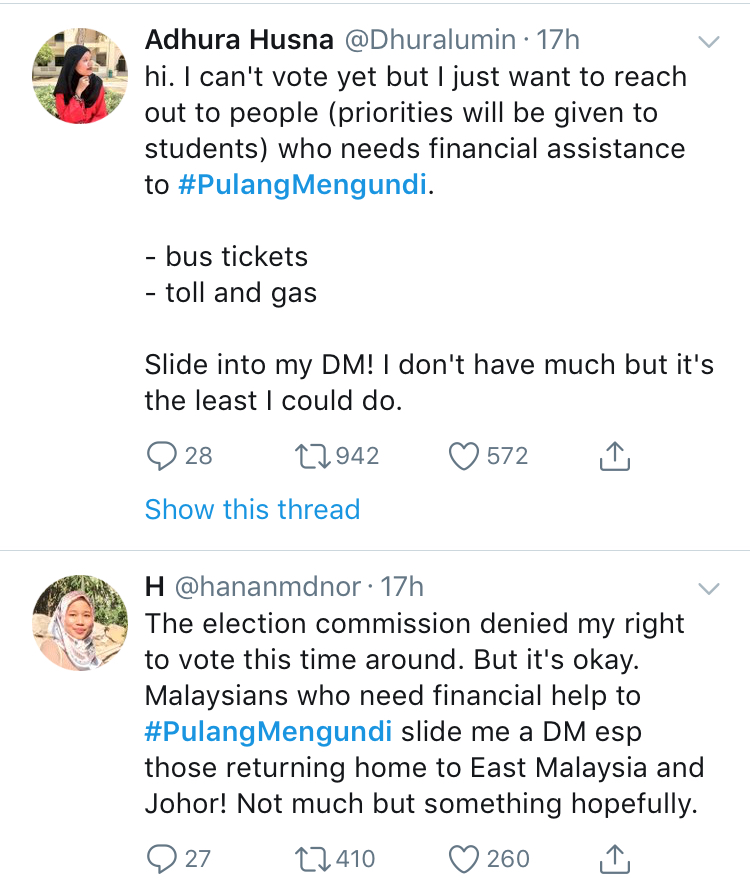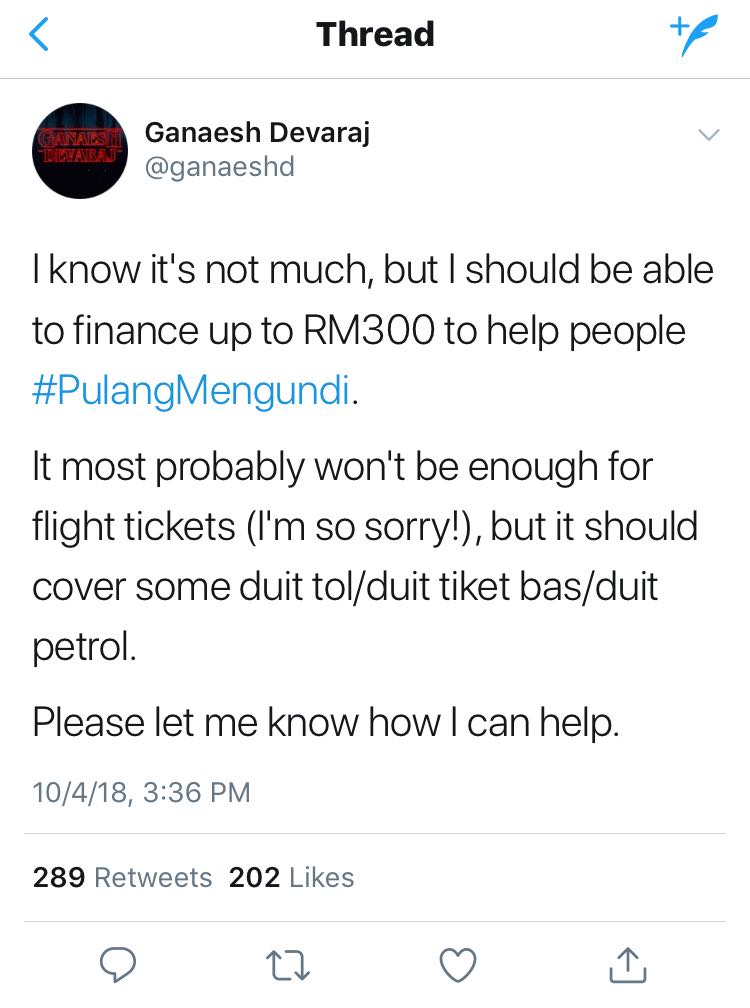 Last but not least, we also heard of companies who offered to pay for their employees' flights home, like Marble Emporium Sdn Bhd: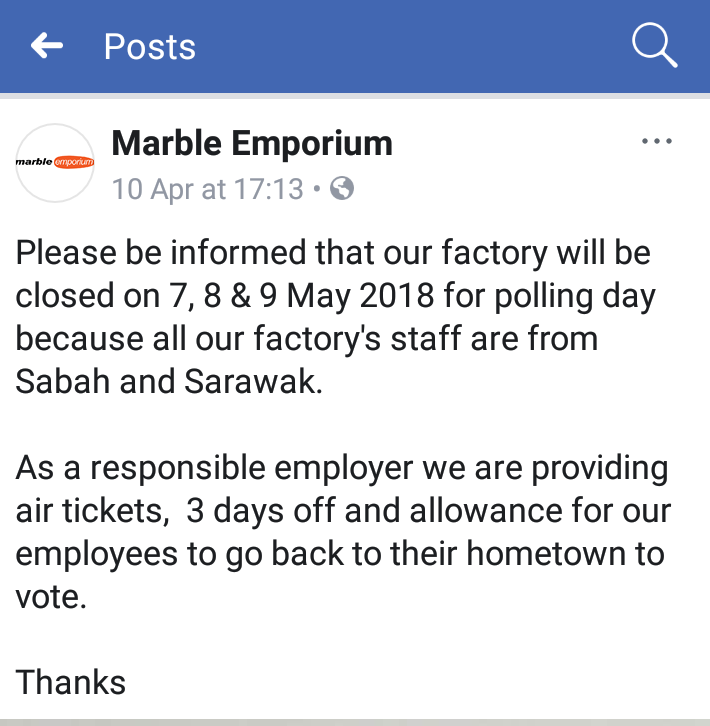 Faith in humanity restored.
Top photo via screenshots from Scoot website, Twitter
If you like what you read, follow us on Facebook, Instagram, Twitter and Telegram to get the latest updates.