The Election Commission (EC) has cut out the image of Mahathir Mohamad from a Democratic Action Party (DAP) billboard in Yong Peng, Malaysia.
The veteran ex-leader is the chairman of Pakatan Harapan (PH), the opposition alliance said to be presenting an unprecedented challenge to the Barisan Nasional (BN) coalition in 60 years.
This face-cutting incident happened in the wake of the EC's new guidelines -- announced on April 24 -- which prohibit pictures of other officials besides the president and the deputy president to be used on campaign materials.
This means that Mahathir, being the chairman of PH, is not allowed to have his face on any campaign material.
Gone in 60 seconds
According to Malaysiakini, an enforcement officer clad in a yellow vest cut the image of the 92-year-old out from the billboard in under 60 seconds.
Going,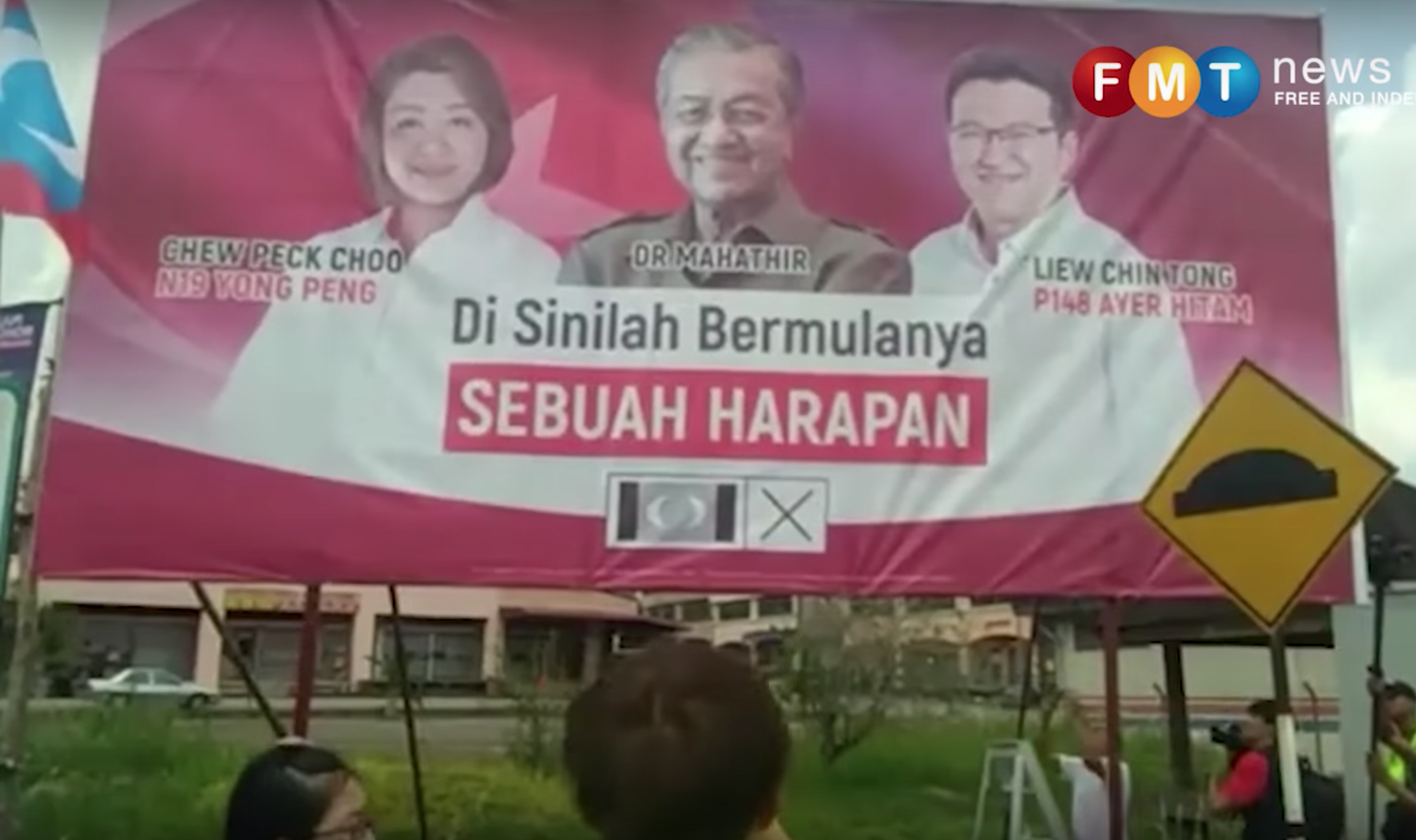 going,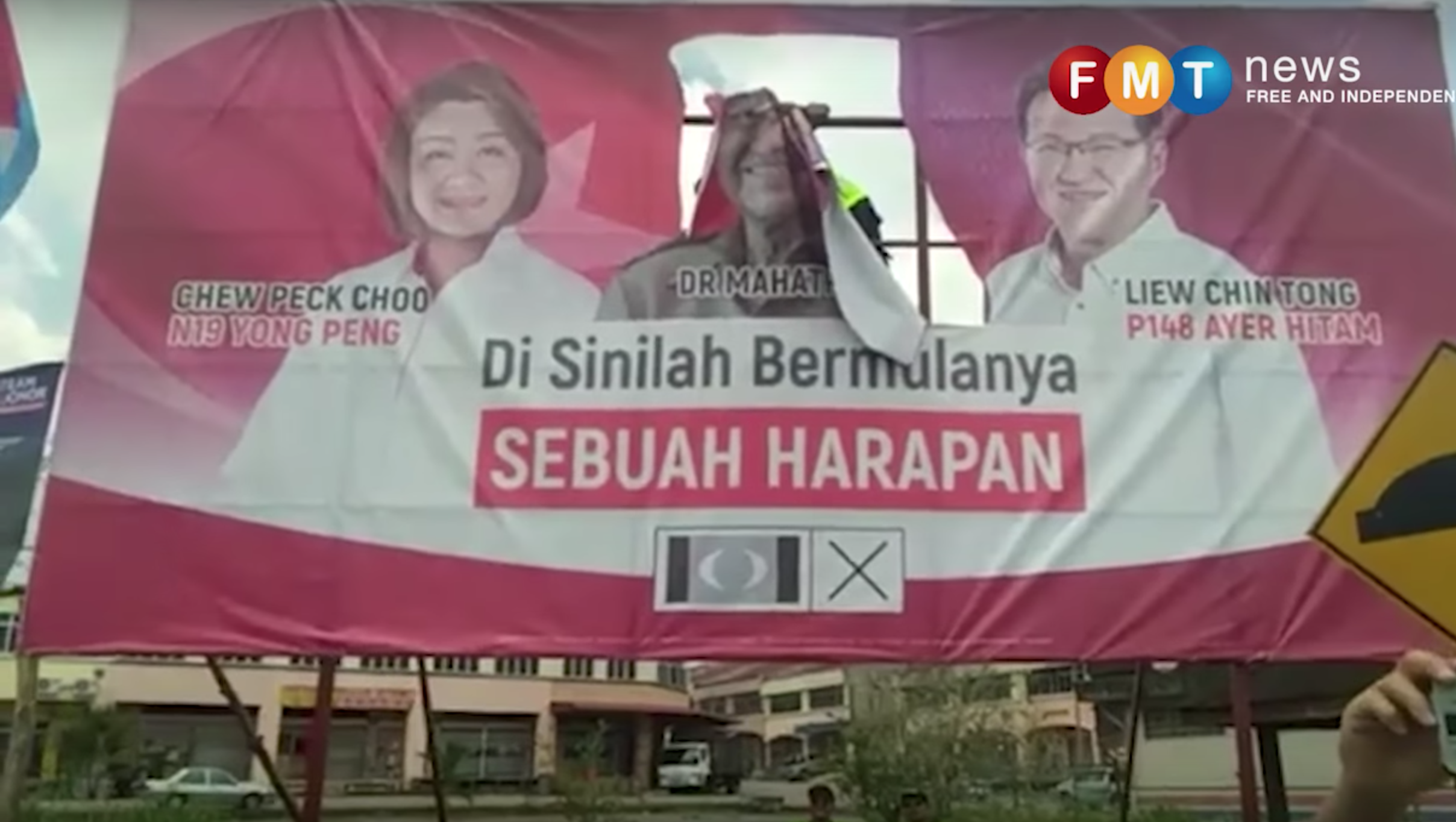 gone.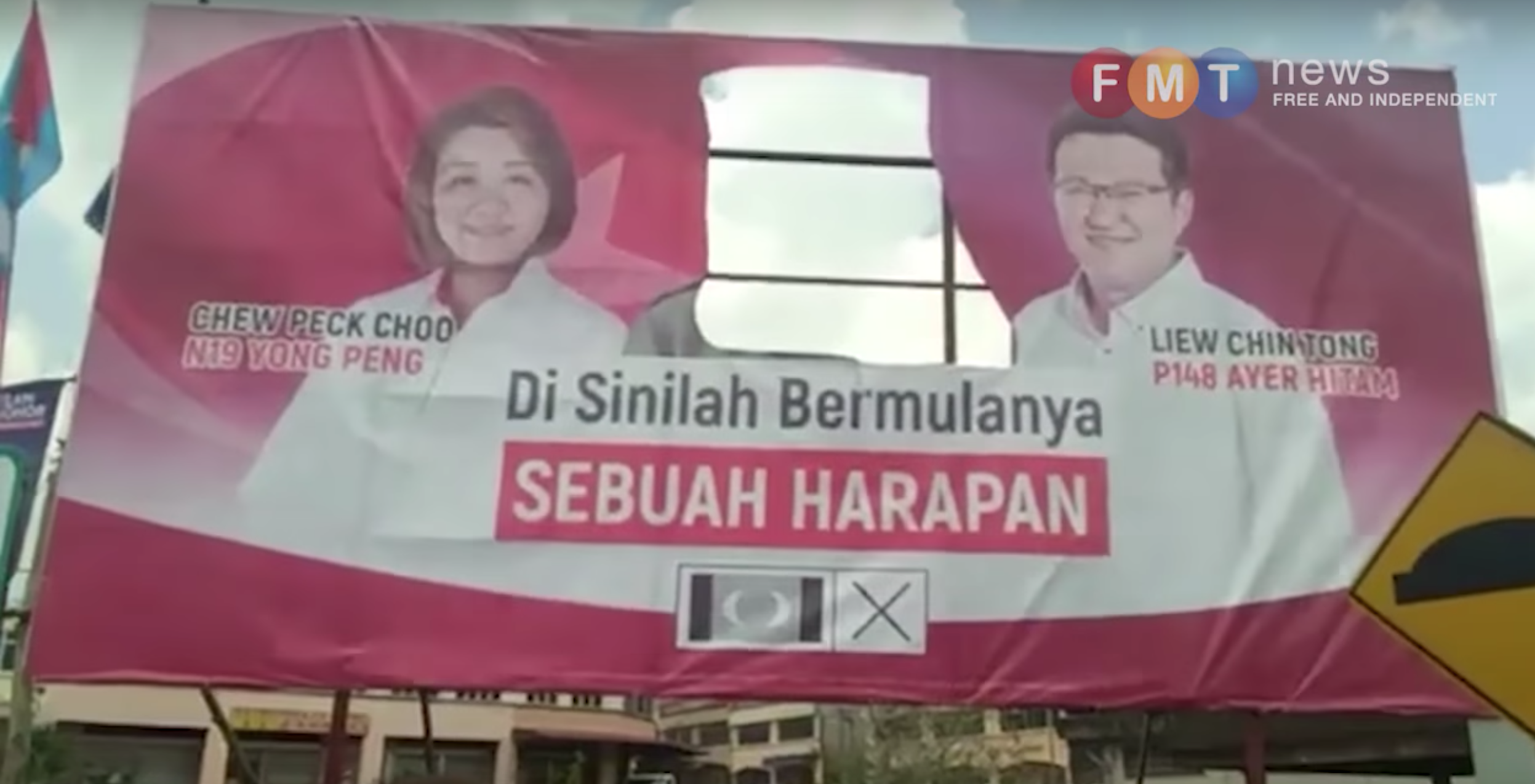 While some of the onlookers cheered as Mahathir's image was being cut out, his supporters shouted "Pakatan Harapan" in unison after it was completely removed.
Other billboards removed
Another billboard carrying the image of PH candidate Liew Chin Tong was also removed from Yong Peng.
The billboard had said that a vote for MCA's Ayer Hitam candidate Wee Ka Siong -- who is part of the BN coalition -- was equivalent to a vote for Prime Minister Najib Razak and his wife Rosmah Mansor.
[related_story]
The EC had asked DAP to remove the billboard, saying that Rosmah was not an election candidate.
DAP then proceeded to cut out Rosmah's image.
But officers from the EC went ahead and removed the billboard.
A billboard in Seremban featuring Mahathir and PH president Wan Azizah Wan Ismail was also taken down.
You can watch the video of Mahathir's image being cut out here:
Top image via Free Malaysia Today/ YouTube
An exclusive deal for Mothership readers:

If you like what you read, follow us on Facebook, Instagram, Twitter and Telegram to get the latest updates.