1. From kampungs to flats
First there was the Singapore Improvement Trust (SIT).
Then came the Housing Development Board (HDB).
Their goals? Public housing and town planning to move people from the streets and slums into proper homes.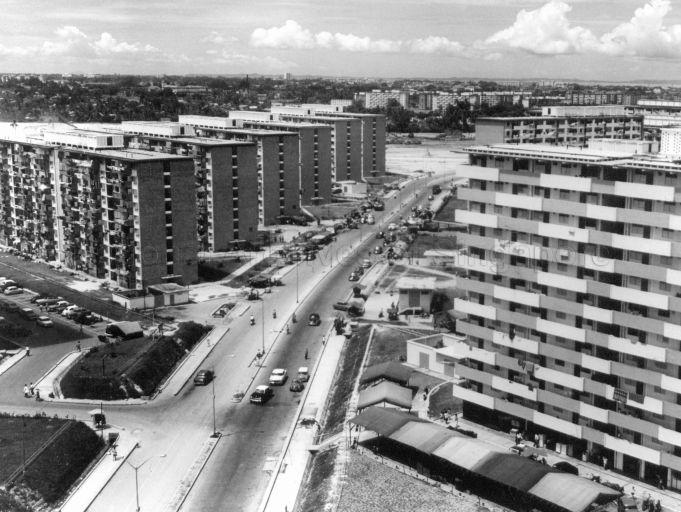 ---
2. Elderly always needed family as caregivers
By the early 1980s, people began to disperse from close-knit communities in kampungs and shophouses to high-rise, dense-living housing arrangements.
Large families had to split up, as new accommodation in flats could not fit formerly multi-generational households.
By then, however, the government had assembled a committee to look into measures to help an ageing population.
The consensus over time was that the family should be the primary caregiver.
The elderly ought to get age-in-place accessible amenities, such as healthcare and elder-friendly facilities.
---
3. Giving elderly people a lift
One of these measures to accommodate elderly people was the Lift Upgrading Programme (LUP).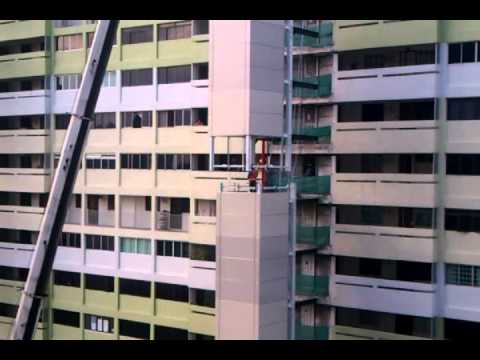 Launch in 2001, the LUP came about when Members of Parliament (MP) were concerned that the older estates, with typically more elderly residents, were not being upgraded as fast under the Main Upgrading Programme.
The LUP served to fast-tracked the installation of lifts at every floor for the convenience of the elderly.
---
4. Making flats elderly-friendlier
In 2011, a Ministerial Committee on Ageing (MCA) launched a project called City For All Ages.
It envisioned grassroots leaders and residents working with the government to identify problem areas in their neighbourhoods and installing elderly-friendly amenities and infrastructure.
For example, in 2011, it was found that 15 percent of the elderly in Marine Parade had fallen before.
It resulted in the Marine Parade Town Council retrofitting the homes of seniors with anti-slip tiles and grab bars.
---
5. Studio apartments for the elderly
HDB started offering two-room studio apartments for the elderly in 1998, for a time.
If you look around, you might spot these age-friendly housing: Golden Pines at Tampines, Golden Willows at Jurong West, and Golden Clover at Toa Payoh, just to name a few.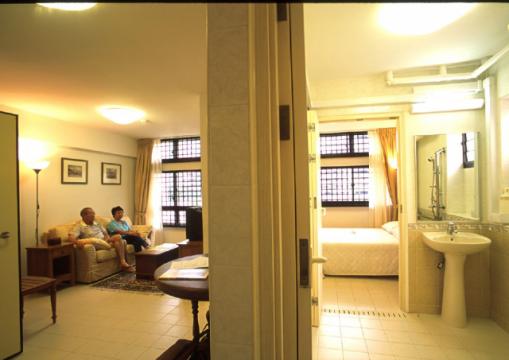 These apartment blocks were special because they came equipped with elderly-friendly facilities: Anti-slip tiles, grab bars in toilets, emergency alarm cords, and a dedicated civil defence station in each development.
There was also a communal centre for residents to gather and interact.
However, according to a Lee Kuan Yew School of Public Policy paper, segregating the elderly in a dedicated apartment block bred a sense of "morbidity... rejection and despair".
Later versions of studio apartment, now called 2-Room Flexi-Flats, are incorporated into blocks with other flat types.
---
6. Young and old getting to interact
Other initiatives that arose from the City For All Ages project was the 2015 Action Plan for Successful Ageing.
One of the Action Plan's main goals was to promote inter-generational interaction.
This is done by co-locating services, such as eldercare and childcare in a particular community, so that both old and young have easy access to these amenities.
Later HDB flats also came in larger sizes that are meant to house three generations of a family. The pilot project was released in September 2013 in Yishun.
---
7. Back to kampung living
Now, the latest experiment is Kampung Admiralty: A retirement village that opened in 2017, which boasts a dedicated medical centre, public communal spaces, and a childcare centre.
According to Sembawang GRC MP Khaw Boon Wan, the purpose of such a retirement village is to provide old folks with a place to age with their peers.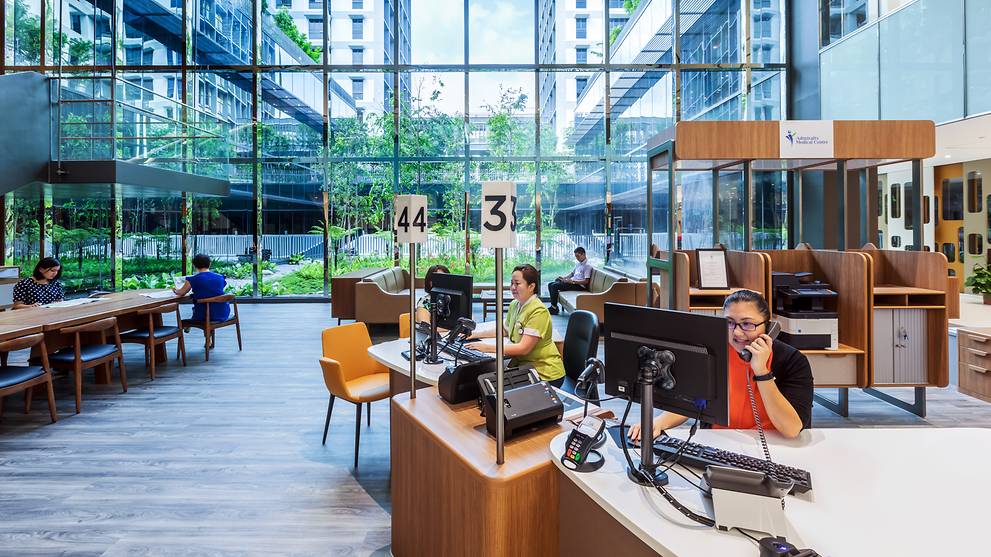 It also gives them access to the facilities they and their family members need, so that they can spend time together, even if they're not living together.
According to Khaw, Kampung Admiralty is "an experiment" on how the elderly can age gracefully and healthily.
In roundabout way, it seems Singapore is learning from the kampungs of old -- neighbourly affairs with self-sustaining communal amenities – when designing housing for an ageing population.
From kampung to public housing, and back again to kampungs, it seems we have come full circle.
It remains to be seen if this latest "experiment" will be the formula Singapore is seeking.
Top image via HDB
If you like what you read, follow us on Facebook, Instagram, Twitter and Telegram to get the latest updates.