Fans of the Geylang Serai Bazaar will be delighted to know that 2018's edition will be bigger than previous years' affairs.
It will take place from May 12 to June 14.
This can only mean one thing: More Instagrammable foods that look better than they taste.
Here is a sprinkling of the stuff we spotted at the bazaar in 2017:
Skyrocketing prices
Aside from the gimmicky products on sale, you can also expect the prices of things at the bazaar to increase as well.
According to a source who has been renting booths at the bazaar every year, the monthly cost to rent a booth has been increasing steadily year-on-year.
For example, booths located along Onan Road used to cost S$15,000 for one month's rental in 2016. It has been increasing by about S$1,000 each year.
According to Berita Mediacorp (article in Malay), this year's record is S$20,000 for a 3m-by-3m booth.
Bear in mind that this rental cost covers only food stalls, which generally require less space.
Stalls that sell clothes, for example, require more space. There are cases of shops taking up two to three lots. However, in general, F&B booths and retail booths command different rental prices per lot.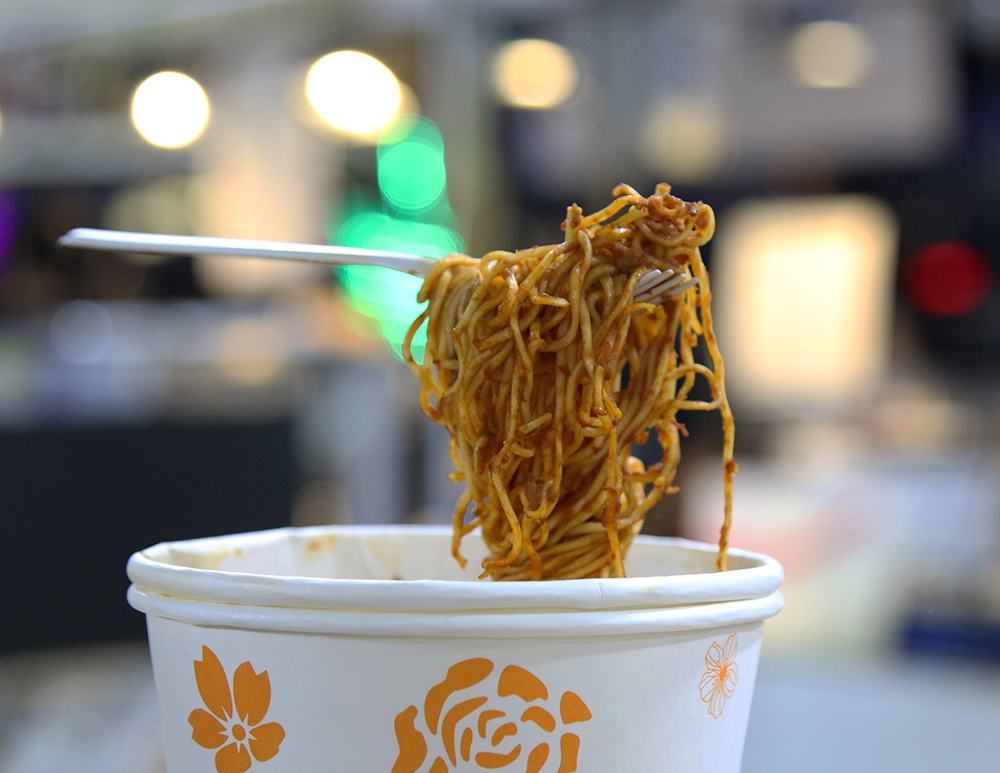 For less popular areas nearer to Tanjong Katong Complex, the cost to rent a booth is lower. AYE Concepts, the organiser who won the tender for the spaces at Haig Road, Malay Village and Tanjong Katong Complex this year said that booth rentals there start from $4,000 a month.
The rental ranges according to location. According a source that Mothership spoke to, she paid about S$9,000 for one month's rental for a F&B booth at Tanjong Katong Complex. Last year, it only cost S$6,000 for a month's rental.
EnNiche Events is the organiser that won the tender to construct and rent out the lots to potential sellers at the space near the Geylang Serai Market this year.
In an interview with Berita Mediacorp, the owner of EnNiche Events mentioned that the tender price for the whole Geylang Serai Bazaar was S$300,000 10 to 15 years ago.
This year, the tender price for the entire bazaar was close to S$3 million.
He also let on that rental for the booth does not include electricity supply, which can cost up to S$10,000 extra.
As a comparison, other Hari Raya bazaars happening around the island during the month of Ramadan cost lesser to rent.
RoseValley, the organiser of Bazaar Raya Utara (at Woodlands Regional Centre) and Our Tampines Hub Hari Raya Bazaar, told Mothership that the booth rentals for retail start from S$3,800 and for food and beverage it is S$6,000 per month.
The Geylang Serai Bazaar organisers and RoseValley have apparently filled 80 percent of their bazaars with tenants.
With increasing overheads, it's no wonder every year's bazaar seems to be trying to outdo the previous year's gimmicky offerings to justify a higher selling price.
And guess who's paying for the extra costs?
You.
Wisma Geylang Serai
This year, the Geylang Serai Bazaar will be expanded to include the new Wisma Geylang Serai (WGS), a community and civic hub that will showcase the history of Geylang Serai.
There will be stalls inside WGS and outside at the adjacent open space.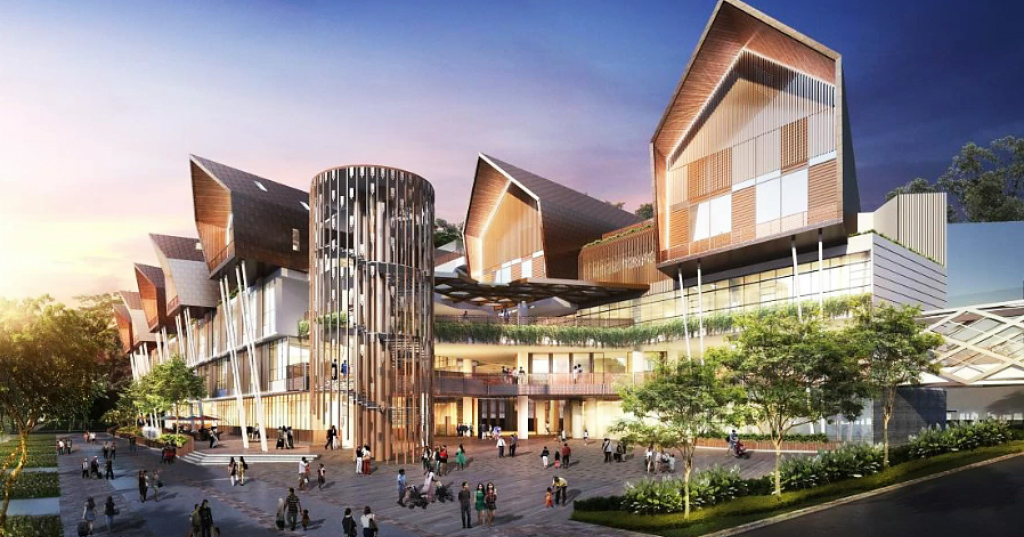 The WGS portion of the bazaar will be curated into different zones, revolving around the "Fresh, Fun, and Nostalgic" theme. One of the highlights would be diminishing Malay trades.
Both the People's Association and Orange Events and Media (the organiser for the WGS portion of the bazaar) confirmed that the food booths at WGS will only sell Halal-certified food to cater to both Malay Muslim visitors and non-Muslim visitors.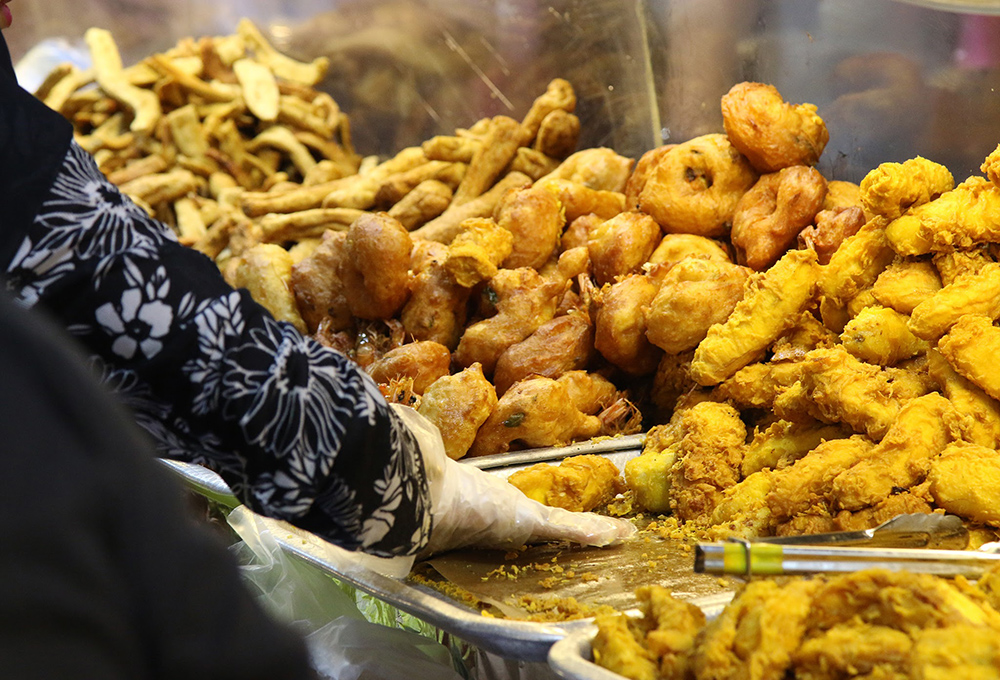 The WGS portion of the bazaar will feature booths both inside and outside WGS, and the open field next to the hub.
The booths are also curated according to different zones, revolving around the theme "Fresh, Fun, and Nostalgic".
Many layers to getting a stall
How tenants acquire a stall at the Geylang Serai Bazaar requires a few steps.
The plot of land earmarked for the bazaar is put up for tender. Contractors then bid for the tender. Contractors are the ones who put up the infrastructure for the bazaar.
These contractors then let organisers bid for the plots. Organisers have to compete by offering various extra services to stand a higher chance of winning.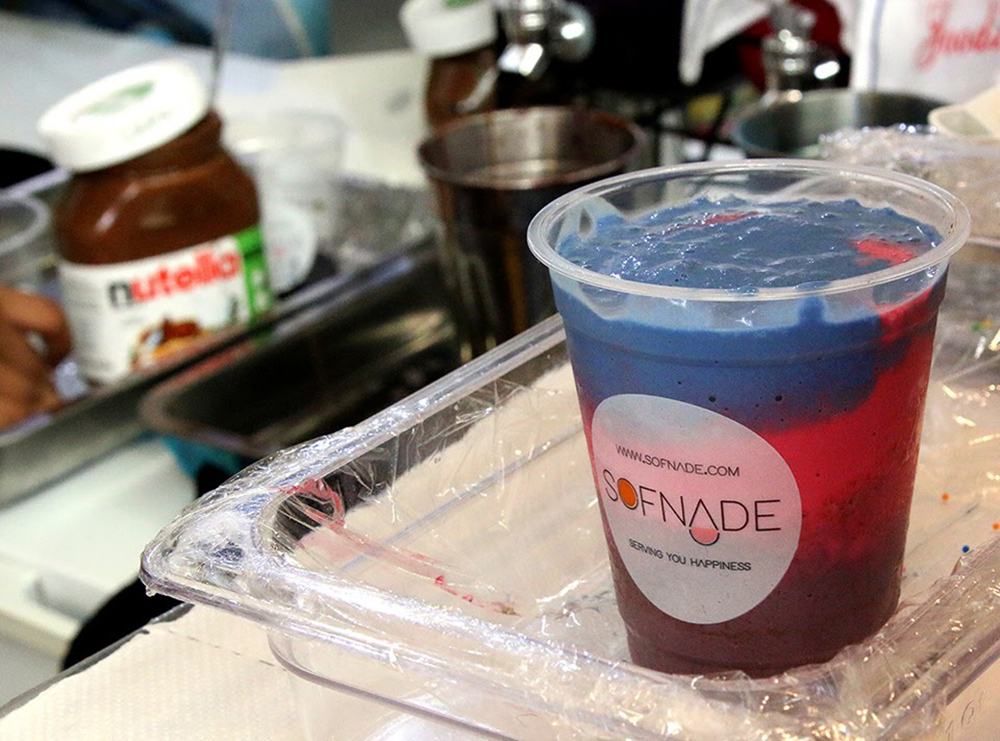 For example, Orange Events and Media, the organiser at Wisma Geylang Serai, is offering an open space for Muslims to break fast (iftar). Another organiser at the Geylang Serai Bazaar, EnNiche Events, is offering security cameras at the stalls.
[related_story]
Then the organiser either rents out the individual stalls to potential sellers, or engage a middleman to do it. It goes without saying that a middleman will mark up the rental price to make a profit.
In the case of RoseValley, they informed Mothership that potential sellers rent the booths directly from them, without the need for a middleman, which could explain the cheaper rental.
Well, now that you know what goes into procuring a stall at one of the biggest outdoor fairs in Singapore, you can take a swig of your next S$6 unicorn drink knowing where your money is going.
[Note: This article was updated on April 30 to reflect the varying costs of booth rentals at the Geylang Serai Hari Raya Bazaar]
Top images of colourful foods from 2017's Geylang Serai Bazaar
An exclusive deal for Mothership readers:

If you like what you read, follow us on Facebook, Instagram, Twitter and Telegram to get the latest updates.