Ismail Akbar Abdullah is a masseur who lost his sight at a young age after suffering from a fever.
About two months ago, he lost his wife to cancer.
One passer-by, Mudrique Kay, found out and posted online the conversation he had with Ismail, and called on other Facebook users to raise awareness about the masseur's business:
'>
Although deeply saddened by his wife's passing, Ismail continues to work as a self-hired masseur as a means of livelihood.
Having done so for the past 11 years, he is well-known — and well loved — in the neighbourhoods he operates in.
In a show of support for the masseur, Kay's post has gathered more than 1,200 shares.
Works 7 days a week
Everyday, Ismail sets up his booth either at Sengkang or Bedok and provides a variety of massages, including shoulder, back, and leg massages.
He charges low prices of S$8 to S$24 for his services: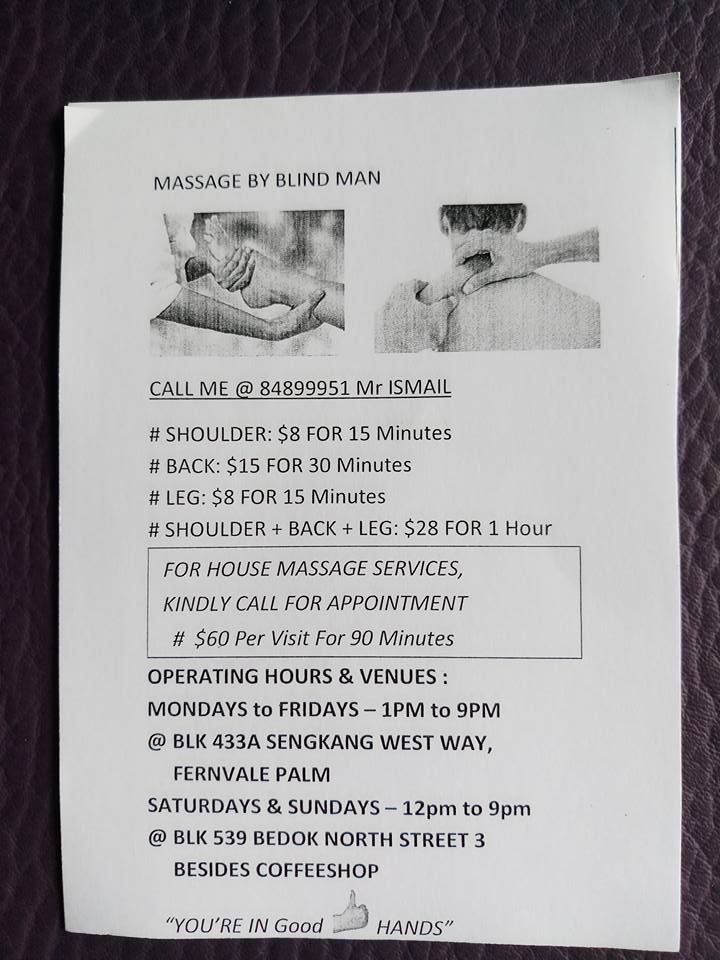 Kay's Facebook.