In case you missed it, Workers' Party MP Sylvia Lim refused to withdraw her statement on the government floating "test balloons" about the proposed hike in the Goods and Services Tax (GST).
On March 8, in Parliament, Lim said she believed she was doing her duty as an MP to air public concerns over the GST hike. She added:
"I did not accuse the government of being untruthful as alleged, and neither had I intended to accuse the government of dishonesty.

I do not accept the overcharacterisation the PAP MPs have put on my words and intentions based on their own interpretation borne out of overactive imaginations and oversensitivity."
In response, Leader of the House Grace Fu said:
"Ms Lim is saying that the government is saying one thing in public but planning secretly to do another. So I am disappointed that she has failed to apologise to this House for making these false allegations."
Fu added that although MPs enjoyed Parliamentary privileges, they should also check their facts.
Check your privilege but what's that privilege?
Normally, MPs are covered by the Parliament (Privileges, Immunities and Powers) Act.
Implemented in 1962, this law sets out the exemption from liability granted to MPs for things they say in the House -- in certain cases. Section 6 states:
"(1) No Member shall be liable to any civil or criminal proceedings, arrest, imprisonment or damages by reason of any matter or thing which he may have brought before Parliament or a committee by petition, bill, resolution, motion, or otherwise or may have said in Parliament or in committee.

(2) No person shall be liable to any civil or criminal proceedings, arrest, imprisonment or damages by reason of any act done under the authority of Parliament or the Speaker and within its or his legal powers or under any warrant issued by virtue of those powers."
Basically, if you're an MP, you can't be sued for anything you say while speaking in Parliament.
Based on the the privileges granted to the House of Commons in the United Kingdom, this allows MPs to have freedom of speech during Parliamentary debates.
[related_story]
JBJ kena before
So does this mean that MPs have never been punished for things they've said in the House?
Not exactly.
There is a Select Committee in Parliament tasked with investigating any complaint of breaches of Parliamentary privilege, known as the Committee of Privileges.
In 1986, Workers' Party MP JB Jeyaretnam made allegations in Parliament about executive interference in the judiciary, and refused to apologise.
While the Committee was investigating the complaint, JBJ wrote newsletters about the proceedings and circulated them in his constituency. Another complaint was made about this too.
The Committee eventually found JBJ guilty of abuse of parliamentary privilege and contempt of the Committee of Privileges.
He was fined $28,000 in all by Parliament, for his allegations, his newsletters and also for not declaring his pecuniary interest in a question he raised.
Possible consequences
So let's say someone makes a complaint to the Committee of Privileges about Lim for her remarks. What could happen?
The consequences are clearly spelled out in the same Act. Section 20 states:
For any dishonourable conduct, abuse of privilege or contempt, on the part of a Member, Parliament may:

Commit him to prison for a term not extending beyond the current session of Parliament;

Impose upon him a fine not exceeding the sum of $50,000;

Suspend him from the service of Parliament for the remainder of the current session of Parliament or for any part thereof; and

Direct that he be reprimanded or admonished in his place by the Speaker.
According to Section 21 (2), if the Committee makes a report about the breach and Parliament itself is "satisfied" that the offender is guilty, they can inflict the punishments on the Member as outlined above, and also kick him or her out of Parliament.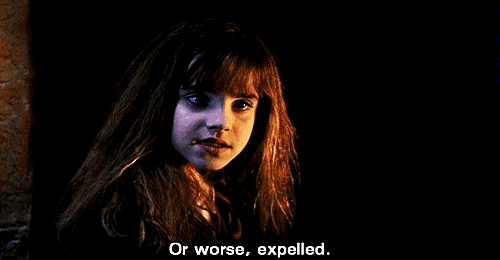 To sum up, if someone makes a complaint about Lim to the Committee of Privileges, and they submit a report to Parliament, and Parliament decides that she is guilty, they can:
Ask Speaker Tan Chuan-Jin to reprimand her.

Fine her.

Suspend her from Parliament for the remainder of the current session.

Send her to prison for the remainder of the current session of Parliament.

Expel her from Parliament.
Committee decides
So it seems like Lim's fate rests in the hands of the Committee, if someone does indeed make a complaint. Let's see who's currently sitting on it:
Tan Chuan-Jin

Chen Show Mao

Indranee Rajah

Maliki bin Osman

Seah Kian Peng

K Shanmugam

Edwin Tong

Grace Fu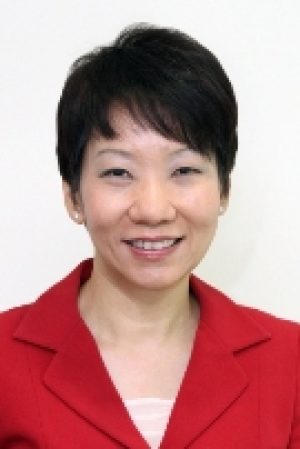 However, Fu did put Lim "on notice". She said:
"Unlike her colleague NCMP Leon Perera who both withdrew and apologised to this House for making misleading statements in the recent case, Ms Lim has refused to apologise. By so refusing, her conduct falls short of the standard of integrity and honour expected of all members.

I must therefore put the Honourable member on notice and the rest of the House too, that if she repeats such dishonourable conduct and abuse parliamentary privilege, I will refer the matter to the Committee of Privileges."
So it looks like Lim's remarks won't be referred to the Committee. This time.
Related stories:
Top image adapted from Gov.sg.
If you like what you read, follow us on Facebook, Instagram, Twitter and Telegram to get the latest updates.