The most exciting thing to happen in Parliament all week this week has got to be Thursday morning's exchange between Aljunied GRC MP Sylvia Lim and Leader of the House Grace Fu.
Now, if you follow Singapore politics or parliament, you're likely to know that Lim's non-apology comes on the heels of a recent apology by fellow Workers' Party parliamentarian, Leon Perera, for his remarks about a Mediacorp-recorded clip of parliamentary proceedings:
So what's the big fuss about apologising in Parliament? Why get an MP to apologise with words, when you could, in the words of a very wise man, "sue until your pants drop"?
This is because of...
~

Parliamentary Privilege

~

Simply put, parliamentary privilege gives you legal immunity when speaking inside the chamber of Parliament.

Members of Parliament (MPs) can speak freely during Parliamentary sittings (and even say things that if spoken outside Parliament could well get their butts sued) without, well, getting their butts sued.

This gives them more leeway in what they say, submit or write in performing their parliamentary duties.

MPs who are suspected of abusing their parliamentary privilege will be investigated by a group of MPs that convene as the Committee of Privileges. If found guilty of doing so, they can be reprimanded, fined, or even suspended. Worst-case scenarios may even involve imprisonment.
So if you're wondering, yes, breaches of parliamentary privilege were deemed to have occurred on a few occasions in our history — we tracked back to find out more about them, from most recent to oldest:
1. NCMP Leon Perera (2018)
The most recent apology in recent memory occurred just two months ago, in January 2018.
Here's what happened: Perera said in Parliament during an exchange with Senior Minister of State for Communications and Information Chee Hong Tat, on the topic of footage of Parliamentary sittings uploaded by state broadcaster Mediacorp, that "from (his) past experience, at times, they are edited and are not archived and made available verbatim."
[related_story]
Then, Leader of the House Grace Fu demanded an apology from him:
... pointing out that he had emailed Mediacorp to ask why a clip they uploaded had been truncated, two full days after Mediacorp had already replaced the clip with its full version on the same day the first clip was uploaded.
Perera eventually did apologise in Parliament:
... although he said he did not deliberately set out to mislead Parliament.
2. MP Sin Boon Ann (2009)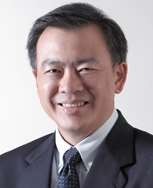 On May 27, 2009, then-PAP MP for Tampines GRC Sin Boon Ann read out a letter in Parliament from an unknown "Cheryl" detailing the AWARE takeover saga, which made claims against the media for covering up details that did not suit their liberal agenda.
Sin even acknowledged, as he was reading it, that he did not know "Cheryl" personally, nor did he verify the contents of the letter before reading it out in Parliament.
"I will quote one email that I received from one Ms Cheryl Ng. I must add that I do not know Ms Ng and I have not verified the substance of her email. However, I would say that I would not be surprised if it were true and would be very concerned if it is."
Parliament's Hansard (an archive of every single word spoken in Singapore's parliamentary sittings since the first legislative assembly convened in 1955) doesn't detail record of anyone calling him out on it, but on the next day, May 28, 2009, Sin apologised for "falling short" of the standard of diligence imposed by Parliamentary privilege:
"On reflection I thought I should have sought some confirmation from the writer of the e-mail, or separately verify the contents of the e-mail since I believe the privilege of free speech in this House imposes the higher standards of diligence on the part of its members... But to that extent I have fallen short of these standards. I proffer my unreserved apology to those involved."
3. MP Tan Soo Khoon (2002)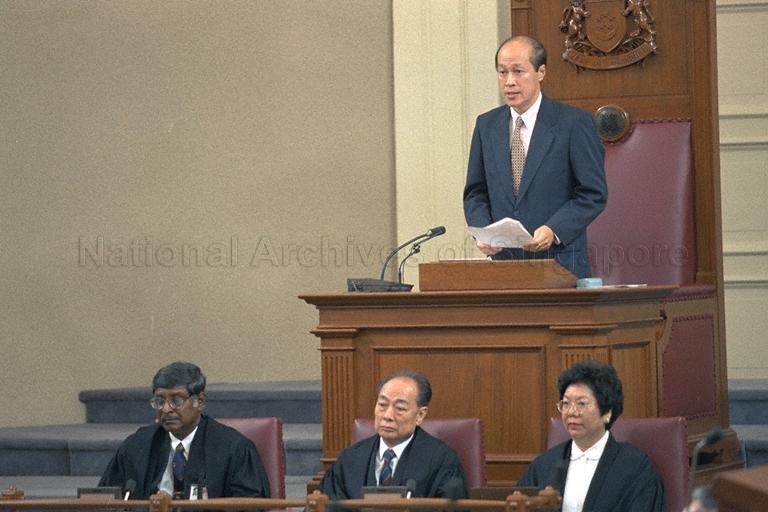 Tan was a PAP MP for East Coast GRC.
In 2002, he suggested during a parliamentary sitting that then-Deputy Prime Minister (DPM) Lee Hsien Loong and the Public Transport Council (PTC) had misled Parliament and the public on public transport fare increases that year.
Here's what he said on July 9, 2002:
"The Deputy Prime Minister and Finance Minister had told the House in May, when making his Budget statement, that the PTC had decided that there would be no need to raise fares next year as a result of the increase in GST. Little did we know that what the PTC meant was no increase next year did not mean no increase this year! I do not know if you would call this twisted or sardonic humour, but I think it is, almost for sure, not funny at all to Singaporeans. How sure are we that, next year, we will not be told again by the PTC that never mind the increase in GST, but operating and maintenance costs have gone up again and therefore we have to have another increase in fares."
Transport Minister Yeo Cheow Tong immediately jumped in to inform Tan that then-DPM Lee did mention in his speech that the PTC was evaluating proposals from the operators to increase fares to "catch up with operating and maintenance cost increases".
Tan admitted during the July 22, 2002 sitting, that his words did imply that DPM Lee and the Finance Minister were not honest. He issued an apology to the House, DPM Lee and the PTC.
4. MP Ong Kian Min (2000)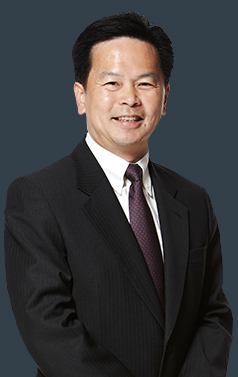 On March 8, 2000, then-PAP MP for Tampines GRC Ong Kian Min recounted the story of a grassroots leader who was allegedly unfairly cut out of a deal by a government-linked company:
"One of my grassroots leaders narrated to me his personal experience. He came across a new product in Italy that was superior and would prove to be an advantage in bidding for a certain government tender.

Being a small-time businessman, he approached a GLC to jointly pursue this Italian contact. He thought he could trust the GLC without signing a binding joint venture contract or non-circumvention agreement.

Was he wrong? When he brought the Italian principals to Singapore, the GLC partner ferried them away, bought them an expensive dinner and proposed to deal directly. With the GLC's immaculate credentials, it is no surprise that the Italian company was convinced to deal with the GLC directly, and the small guy was excluded from the arrangements."
It later surfaced that the GLC concerned was Unicorn International (a consultancy service, which is a subsidiary of ST Engineering founded by Goh Keng Swee), which the grassroots leader, Ng Cheng Hwee of Amos Industries, was hoping to partner with, alongside the Italian company, to bid for a contract with the Ministry of Defence.
Then-Finance Minister Richard Hu investigated and found that Ng's claims were false. He shared his findings in Parliament on April 25, 2000, proving that Amos Industries was the one who behaved dishonourably.
Ong apologised to Parliament immediately after he spoke, adding that he had no intention to mislead anyone.
And the one who was told to apologise but didn't, and got fined instead:
5. MP J.B. Jeyaretnam (1986)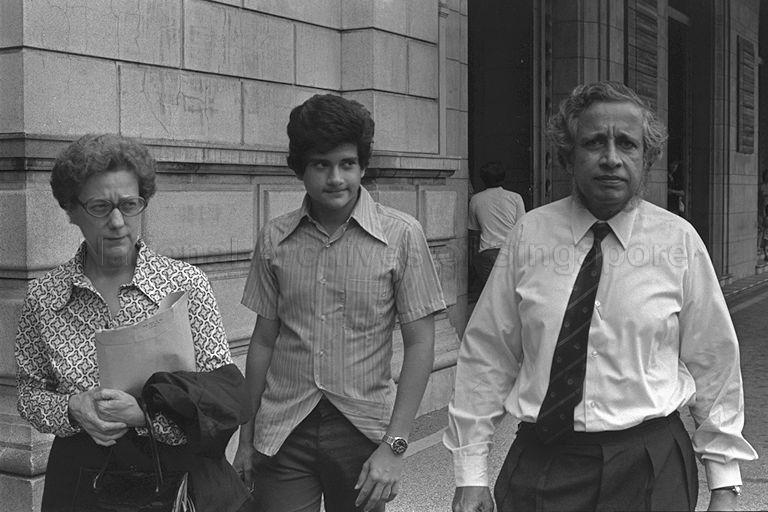 The late Joshua Benjamin Jeyaretnam, on January 10, 1986, alleged that District Judges in the Judiciary were compelled to avoid offending members of the Executive branch because of "free transferability" (read: career movement) to other places.
In March 1986, he made the same allegations, citing one Michael Khoo, a District Judge who became Senior State Counsel and Deputy Public Prosecutor in the Attorney-General's Chambers.
Elsewhere, Jeyaretnam also reportedly alleged that the police abused their powers in arresting an individual.
When asked to apologise for his remarks, Jeyaretnam refused, following which a committee of inquiry was convened to look into his comments.
In the end, he was fined $2,000 for abusing his parliamentary privilege and an additional $25,000 for publishing distorted reports of the committee's proceedings in five different newsletters.
Fascinating.
Top images via NAS and YouTube.
If you like what you read, follow us on Facebook, Instagram, Twitter and Telegram to get the latest updates.