Plastic bags are the cancer of the Earth.
Wildlife get trapped in it, ingest too much of it and it goes upstream and downstream in all directions in the food chain, eventually ending up in humans.
In Singapore, where animal and human habitats overlap, it is only a matter of time before the effects of plastic bags become too obvious for either side to bear.
Monitor lizards affected
In a post on Ban Plastic Bags - Singapore, a group dedicated to phasing out the use of plastic bags in Singapore, Peter Mcdonnell shared two photos of a monitor lizard in Singapore caught in a plastic bag.
According to him, he spotted the monitor lizard by the Singapore River on March 3, at around 2pm.
The plastic bag can be seen wrapped around the torso of the monitor lizard, in between its fore and hind legs: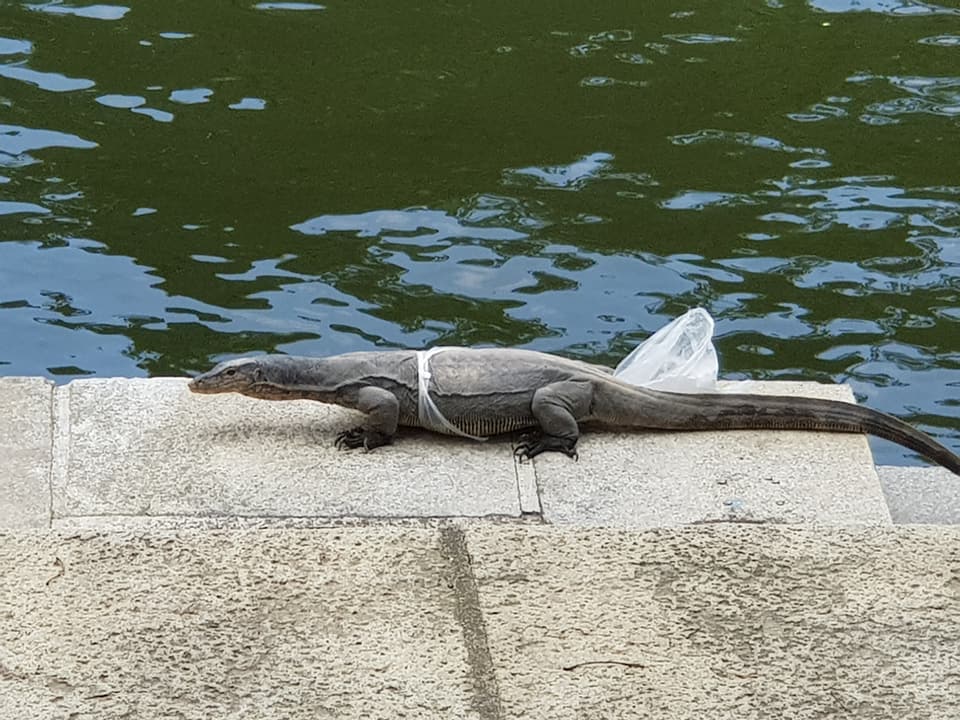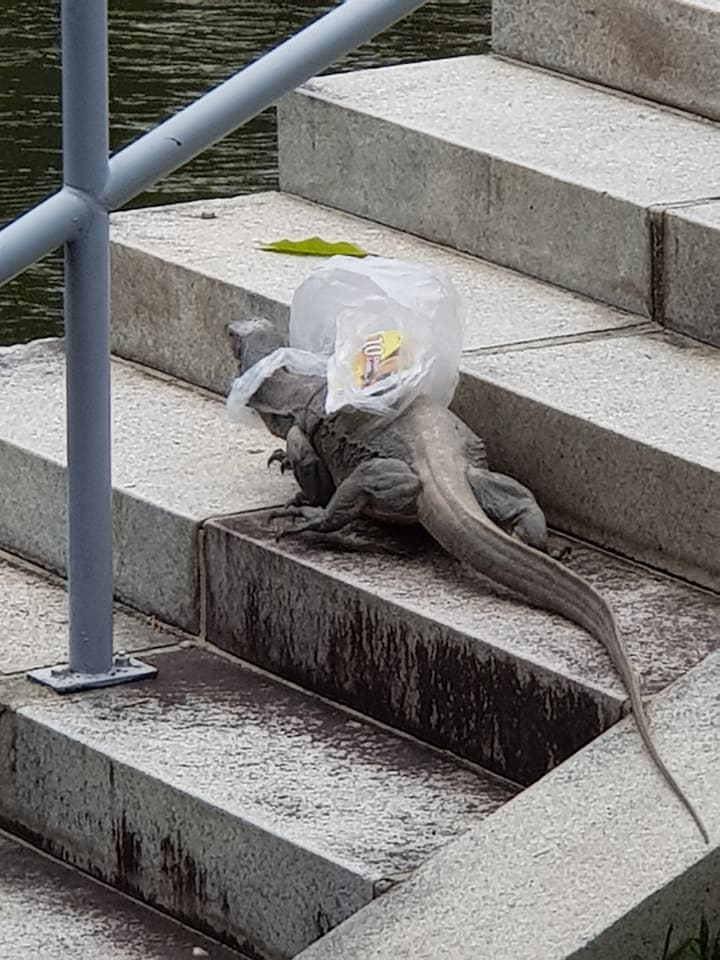 A plastic bag wrapped around the animal's body can slow it down if it is in the water due to drag or cause it to get entangled.
This can cause the monitor lizard to drown if it is unable to swim to the surface.
[related_story]
Ban on plastic bags & straws?
In his post, Mcdonnell also said that plastic bags and straws should be banned in Singapore.
In a bid to cut waste and pollution, countries like Taiwan are currently planning a ban on plastic items such as straws and shopping bags by 2030.
In Singapore, however, there are no plans to introduce a levy on or ban plastic bags.
According to Amy Khor, Senior Minister of State for the Environment and Water Resources, she cited a study done by a National University of Singapore scientist:
"Imposing a charge or ban on disposable plastic bags and substituting them with other types of disposable bags is unlikely to improve environmental outcomes."
This is because waste is incinerated in Singapore and not left to degrade. Hence, biodegradable bags have the same effects as non-biodegradable ones when incinerated.
Instead, Khor stated that a more sustainable approach is to tackle the excessive consumption of all types of disposables.
Top photo by Peter Mcdonnell via Facebook
If you like what you read, follow us on Facebook, Instagram, Twitter and Telegram to get the latest updates.