Morgan Chua, a veteran political cartoonist who has been drawing caricatures of Lee Kuan Yew since 1970, has passed away at the age of 68.
https://www.instagram.com/p/BgoBaeRACof/
The announcement of his passing on March 22, 2018 evening was made by Chua's publisher, Epigram Books.
Serious political cartoonist
Retired Dean of the Lee Kuan Yew School of Public Policy, Kishore Mahbubani, once wrote in his Straits Times column that Singapore was "clearly not ready for a serious political cartoonist".
However, Chua had been the living proof that Mahbubani was wrong.
In 2014, Chua, who once said that Lee is the "man you'd love to hate", published a collection of cartoons featuring the leader, titled L.K.Y: Political Cartoons.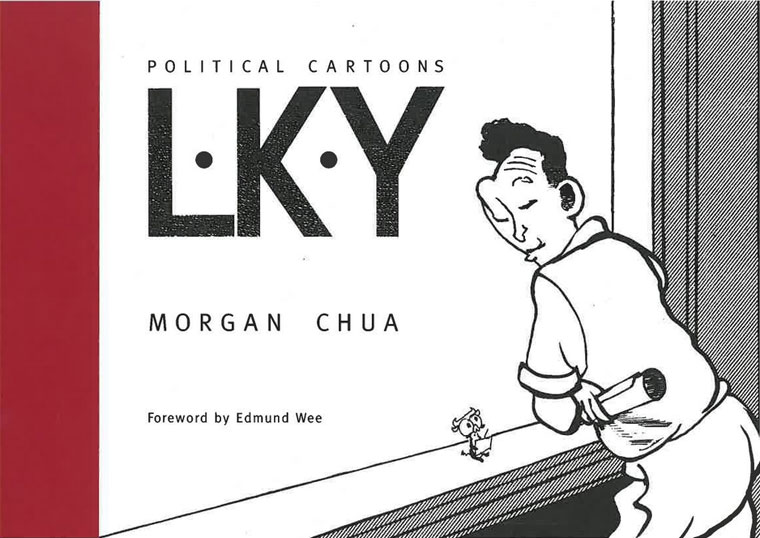 " frameborder="0" allowfullscreen="allowfullscreen">
The urban legend surrounding Chua is as such: He started drawing for Singapore Herald, a local newspaper, in 1970.
In 1971, the newspaper was closed down as it was believed that Chua's Lee Kuan Yew cartoon had something to do with it.
Drew for a few publications
But the closure of that newspaper only marked the start of Chua's political sketches, as he continued to capture the essence of Lee Kuan Yew in his works of art for the Far Eastern Economic Review from Hong Kong over the next 24 years.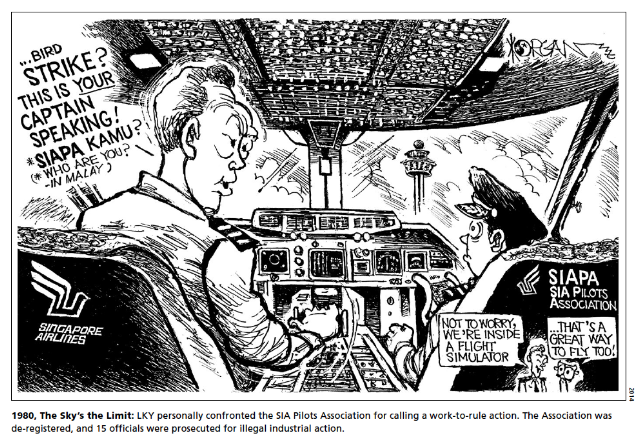 To sample his other works, some of which can be found online, you can check out Divercity Singapore - A Cartoon History Of Immigration.
Below is a short interview Chua did with Mothership.sg back in 2014, where he was asked about his thoughts about Mahbubani's comment and if political cartooning has a future in Singapore.
1. What are your thoughts about Kishore Mahbubani's statement that Singapore is not ready for a serious political cartoonist considering that you have been at it for so long?
Morgan: Mr. Kishore should do more research on political cartooning in Singapore before speaking on this subject as an intellect.
Doesn't he know Peng? Peng is a local who drew great political/ social cartoons that appeared in The Straits Times during the 50s and 60s era.
Maybe he's been reading Enid Blyton or Brother Grimm. With this sort of mentality, I'm afraid Singapore is not ripe for this subject for many years to come. So, when is the right time? 100 years?
Local cartoonists love to draw caricatures of other leaders except our own. In fact, cartoons will inform our present leaders what's happening, in which the 'Yes men' grassroots failed to do so.
Our government consist of people like us, people make mistakes too -- the coin has both sides.
2. In 1998, you said once before that a political cartoonist should be paid as much as a newspaper editor. Do you still believe that?
Morgan: Yes, political cartoonists must be paid equally as editors, who write 1,000 words to explain their articles. Cartoonists can draw their concepts which are worth more than 10,000 words.
3. Do you think there is still a space for political cartoons in this day and age where people online create memes, assemble their own visual gags and write tweets? And when do you think Singapore will be ready for political cartoons? Or is there no such dream anymore?
Morgan: Singapore is ripe for political cartoons these days. However, the editors in our local media impose themselves resulting in self-censorship, as there is fear of losing their jobs.
In the wired high tech world we are living presently, almost all sources of media are available on the Internet.
Look at our last General Election in 2011. Does our society need the opinion of our local newspapers to cast their votes? Social media is the in-thing. Cartoons have been around.
Our government must be more mature to allow such political works as they have been around since 40 to 50 years ago and have played a part in shaping the destiny of our nation.
4. Which is your all-time favourite political cartoon you drew?
Morgan: All cartoons are my favourite, otherwise I wouldn't have penned it.
To improve myself, the present one must be better than the earlier piece, in terms of composition and strokes.
[related_story]
5. What is your reaction when former Prime Minister Lee Kuan Yew wrote a letter to you in 2011? Did you reply him with a letter?
Morgan: Yes, I was indeed very surprised to receive a letter from Mr. Lee, as we journalists knew too well... My hands are shaking when I held the envelope. I was thinking if this is a legal writ?
But I was pleasantly surprised as it was a complimentary letter about the book I did for his late wife, Madam Kwa Geok Choo, who played a key role in his life.
Yes, I did reply Mr. Lee, which to me is even better than the Cultural Medallion award from the founding father of modern Singapore himself, Mr. Lee Kuan Yew.
6. What is your impression of LKY over the years?
Morgan: Mr. Lee is the man who you loved to hate, a great leader and statesman, a big fish in a small pond.
But imagine a Singapore without Mr. Lee Kuan Yew? I wonder about that too.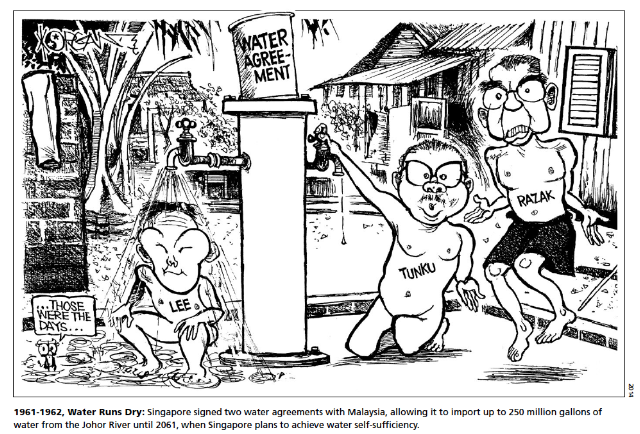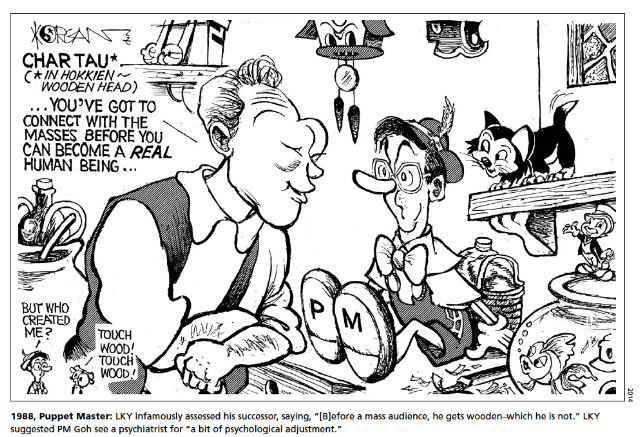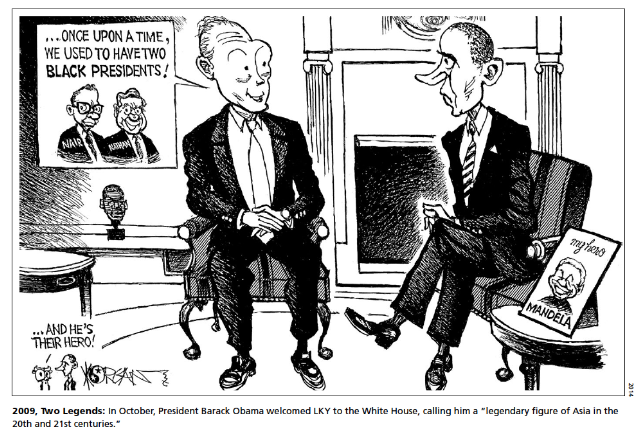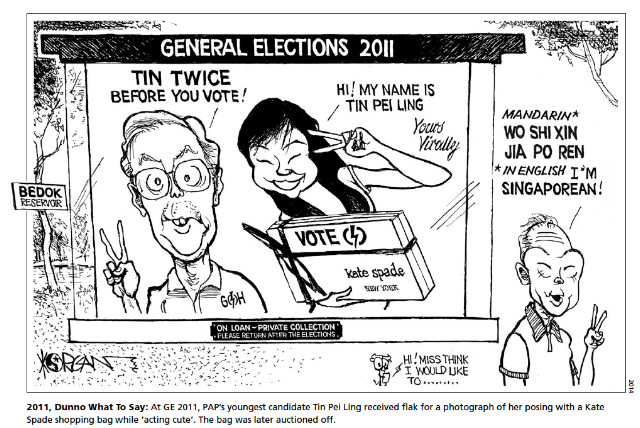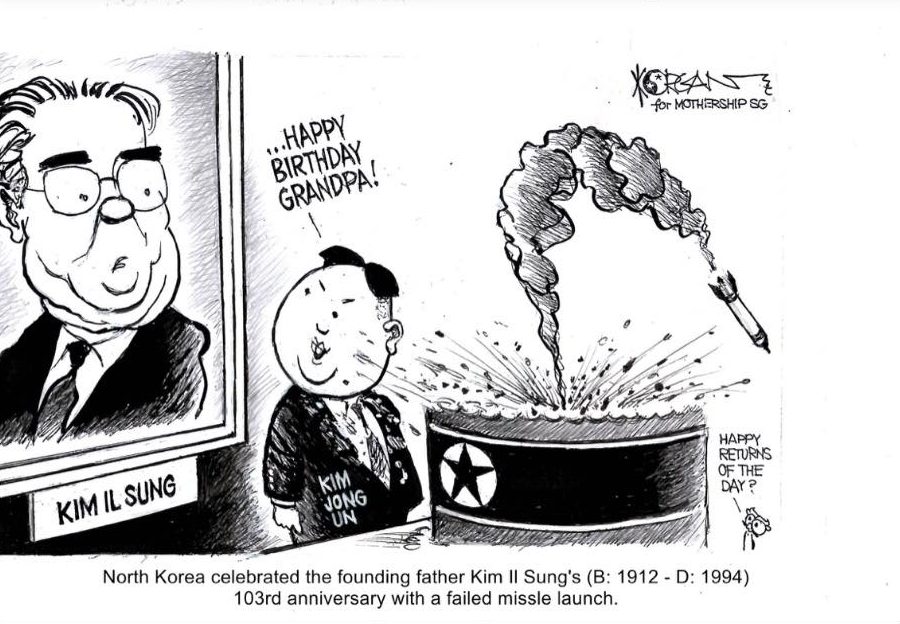 L.K.Y: Political Cartoons is available for purchase from Epigram Books online for $24.90.
Top images from Epigram, Morgan Chua
If you like what you read, follow us on Facebook, Instagram, Twitter and Telegram to get the latest updates.