Ministerial salaries — undoubtedly one of the trickiest topics in Singapore politics.
Quite pertinent, too, especially if you chanced upon this meme, recently circulating Facebook: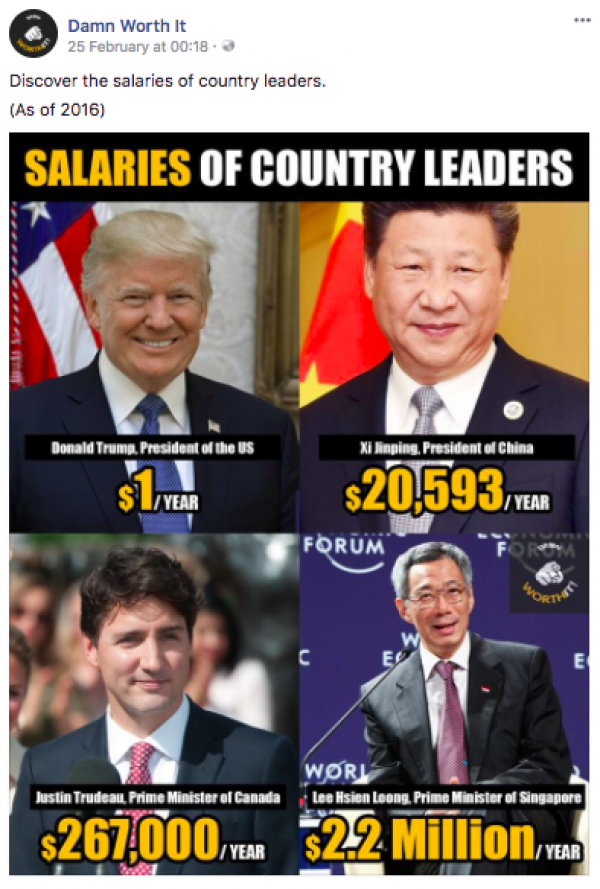 Accordingly, as the Committee of Supply debates commenced in Parliament on Thursday, March 1, Deputy Prime Minister Teo Chee Hean, who is also Minister-in-charge of the Civil Service, announced that ministerial salaries will be frozen for the next five years.
The Committee of Supply debates the expenditure of each ministry in turn after the budget is passed (it has), and as the first to be debated, the Prime Minister's Office oversees ministerial salaries.
He announced that there would be no change to the ministerial salary framework or levels for at least the next five years, and will review the government's decision at that point or when it becomes "necessary".
[related_story]
Salary benchmarks rose 9 per cent since 2011
Teo referred to the findings of the Committee to Review Ministerial Salaries, formed in 2017 by Prime Minister Lee Hsien Loong, which noted a 9 per cent increase in benchmark salaries, and recommended adjusting political salaries each year to be more in line with "annual benchmark movements".
However, Teo demurred. He said:
"The Prime Minister has written to the Committee to thank the Committee for its work and the well-considered recommendations.

The Government has decided that since the scheme remains valid and the economy is still in transition, we will not change anything now and will maintain the current salary structure and level. We will review the matter again after five years or when it becomes necessary."
Teo was responding to questions from MPs Vikram Nair, Liang Eng Hwa and Alex Yam, who asked if a salary review has been conducted, as the five-year timeframe to do so had been met.
The last review on salaries by an independent committee was completed on Dec. 30, 2011. A White Paper on the review was subsequently endorsed by Parliament in January 2012.
Top photo: screenshot via CNA video
If you like what you read, follow us on Facebook, Instagram, Twitter and Telegram to get the latest updates.