Former Malaysian Prime Minister Mahathir Mohamad will be 93 years old this year.
To put that into context, he reached retirement age in 1990, before the widespread use of mobile phones and the Internet.
And today he's about the same age as Professor X was in the movie Logan.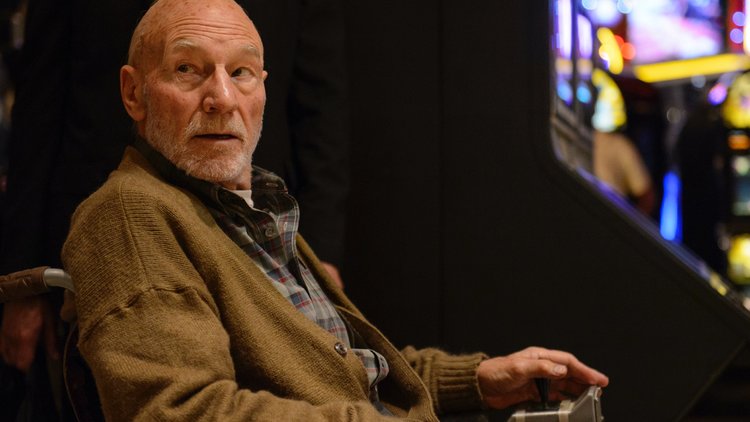 Candidate of choice
Despite his advanced age, Mahathir was named as the Pakatan Harapan (Pact of Hope or PH) coalition's candidate for Prime Minister in the upcoming general election.
Mahathir will face his former protege, PM Najib Razak of the Barisan Nasional coalition.
There was some talk that the PH only named Mahathir because his political enemy-turned-ally Anwar Ibrahim is serving a five-year sentence for sodomy charges.
Although Anwar is scheduled for release in June this year, under Malaysian law, you're banned from political activities for five more years after the end of your prison sentence.
However, should PH win the election, they intend to secure a royal pardon for Anwar to pave the way for him to return to politics and lead the country as PM.
[related_story]
Point of contention
Even if all this comes to fruition, Mahathir remains the PH's candidate for PM.
And his age remains a major point of contention. His political opponents have made it a campaign issue.
Said Tsang Hieng Yee, Youth Chief of the Liberal Democratic Party (aligned with Barisan Nasional):
"But Dr Mahathir is too old to become the prime minister. When he is too old to govern, which would not be long from now, who is going to resume this important task?"
In Jan. 2018, Zamihan Mat Zin, an officer with the Malaysian Islamic Development Department (Jakim), shared his thoughts about a certain political leader making a comeback.
Without naming Mahathir, he said that person should stay out of politics and do charitable deeds instead. He added:
"Stop thinking about politics when you're old and about to die."
Here I am
Well Mahathir may not be old, but he's not deaf.
On March 22, Sinar Harian organised a forum to discuss whether he was too old to serve as PM.
To everyone's surprise, Mahathir himself showed up.
Ada forum bertajuk, "Adakah Tun M terlalu Tua untuk jadi PM?"
Saya hadir.

I'm here guys. Say it to my face. pic.twitter.com/riazno9c2q

— Dr Mahathir Mohamad (@chedetofficial) March 22, 2018
Translated, his Tweet reads:
"There is a forum titled, "Is Tun M too old to be PM?" I am present.

I'm here guys. Say it to my face."
Another Tweet captured the dramatic moment of his arrival:
That moment when you're talking about how old Dr Mahathir is... and he shows up. pic.twitter.com/phKjPP7FBX

— Sumisha Naidu (@sumishanaidu) March 22, 2018
Mahathir had the opportunity to speak during the forum, and said that he was still active, physically and mentally:
"Being active is very important. I have been active by thinking and solving problems."
Mahathir still has time to convince Malaysian voters that he's still fit for the top job.
Top image from Mahathir's Twitter.
If you like what you read, follow us on Facebook, Instagram, Twitter and Telegram to get the latest updates.