Update: This story has been updated at 1400hrs on Feb. 19 to include a statement from the Singapore Police Force.)
Always be careful at pedestrian crossings, whether you're driving a car or crossing the road.
A car collided with a cyclist at a zebra crossing after failing to stop in time.
The video
The incident was captured on video and uploaded to the Love Cycling SG♥ Facebook group on Feb. 18.
You can see the video below:
[video poster="https://static.mothership.sg/1/2018/02/Zebra-Crossing-collision-mp4-image.jpg" width="848" height="480" mp4="https://static.mothership.sg/1/2018/02/Zebra-Crossing-collision.mp4"][/video]
The video's timestamp seems to indicate that it was taken on Feb. 13, 2018.
Taken by a dashboard camera, the car that it is in stops at a zebra crossing. Two men on bicycles are preparing to cross.
The first cyclist, wearing a white shirt, raises his hand as he crosses the road.
[related_story]
Cyclist taken to hospital
Unfortunately, a grey car to the right does not stop in time and collides with the bicycle, knocking the cyclist off and onto the road. The video ends there.
The incident appears to have taken place near the Tuas Pek Kong Keng Temple, Jurong West.
As of Feb. 18, 2200hrs, it is not known if the cyclist was injured following the incident.

It's also not known if the police has taken any action against the driver of the car.
Mothership contacted the Singapore Police Force for more information, and received the following statement on Feb. 19:
"On 13 February 2018 at 5.49pm, the Police were alerted to an accident involving a car and a bicycle along Jurong West Avenue 2 towards Avenue 4.

The cyclist, a 67-year-old man, was conscious when he was conveyed to National University Hospital. Police investigations are ongoing."
A Facebook user who claims to be the son of the cyclist in the video also stated in a public Facebook post that his father is currently recovering in the Intensive Care Unit.
Road traffic rules
There are no regulations against riding a bicycle on zebra crossings.
LTA's guidelines advise cyclists to look out for on-coming traffic and cross at a reduced speed, which the cyclist in the video did so.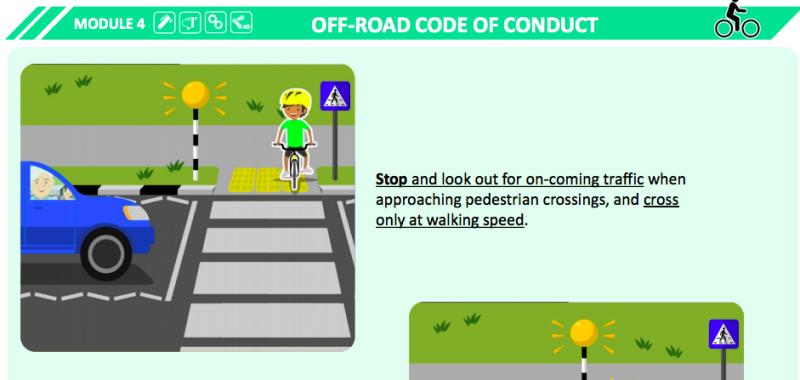 The Road Traffic (Pedestrian Crossings) Rules also mandates that the driver of the grey car should have stopped when the car that the dashboard camera was in had stopped at the zebra crossing to give way to the cyclist.


Top image from Love Cycling SG's Facebook page.
Here are some totally unrelated but equally interesting stories:
Quiz: What kind of Chinese New Year gift are you?
If you like what you read, follow us on Facebook, Instagram, Twitter and Telegram to get the latest updates.