Why Pearl Bank Apartments is a big deal
Pearl Bank Apartments on Pearl's Hill is an architectural marvel.
When it was completed in 1976, it was the tallest residential building in Singapore at that time.
It was built on the government's first land sales site launched exclusively for residential development in 1969. And it was to deliver on the developer's promise of luxury private property living on a middle-income budget.
It was built to fit the maximum number of apartments on the small triangular hilltop site of 7,900m2.
As a result, it houses the largest number of apartments contained in a single block in Singapore: 272, including eight penthouses.
Interlocking interior design
The western-facing segment of the cylindrical horseshoe-shaped building was opened to allow air and light into the hollow core.
This minimises the exposure of directly facing the sun-setting direction.
Access corridors, stairs and services line the shorter inner facade of this core.
The external facade is exposed to unimpeded views of the city and harbour.
Of the 272 apartments, 248 are of the 177m2, three-bedroom type, with spaces spread over three levels.
Described as possessing a catacomb complexity, living inside one of the apartments can be puzzling.
One takes a while to figure out or sometimes never figuring out who exactly your next door neighbours are, as you cannot be sure who you are sharing walls and floors with.
The communal recreation deck occupying the entire 27th floor is an early precursor of the "sky lobbies" found in modern developments, such as the one at The [email protected]
A uniquely Singaporean design, its allure to buyers in the 1970s was its affordability.
Many 1970s middle-class upgraders were sold on the US$28,000 (about S$84,000 in the 1970s) price tag for most of the three-bedroom units. It allowed the jump from public to the private housing.
With its en-bloc sale nearly finalised, apartment owners can stand to receive an offer of between S$1.8 million and S$4.9 million depending on the size of their units.
Brutalist architecture
Pearls Bank Apartment is also one of the most iconic examples of Brutalist architecture in Singapore. Brutalism was very popular from the 1950s to 1970s.
[related_story]
Exposed concrete look
Brutalist architecture eschews superfluous embellishments to focus on function and has an emphasis on mixed-use (e.g. having residential and shopping facilities in one building).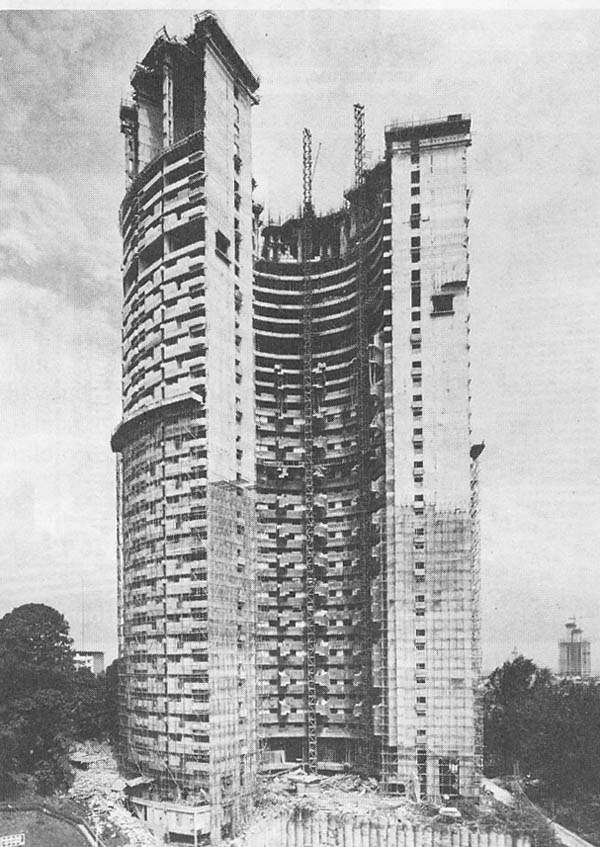 Most Brutalist buildings favour exposed concrete. Pearl Bank Apartments originally had unpainted exposed concrete surfaces.
It was only in 2008 that it received it's current cream/ orange exterior coat.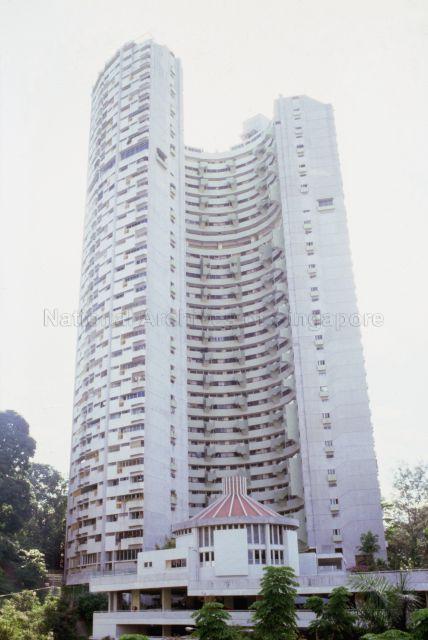 Other examples of Brutalist architecture in Singapore include Golden Mile Complex, and Shaw Tower. Check out this pocketbook of Brutalist architecture by studioKALEIDO where you can print and fold your own miniature version of local Brutalist buildings, even Pearl Hill Apartments.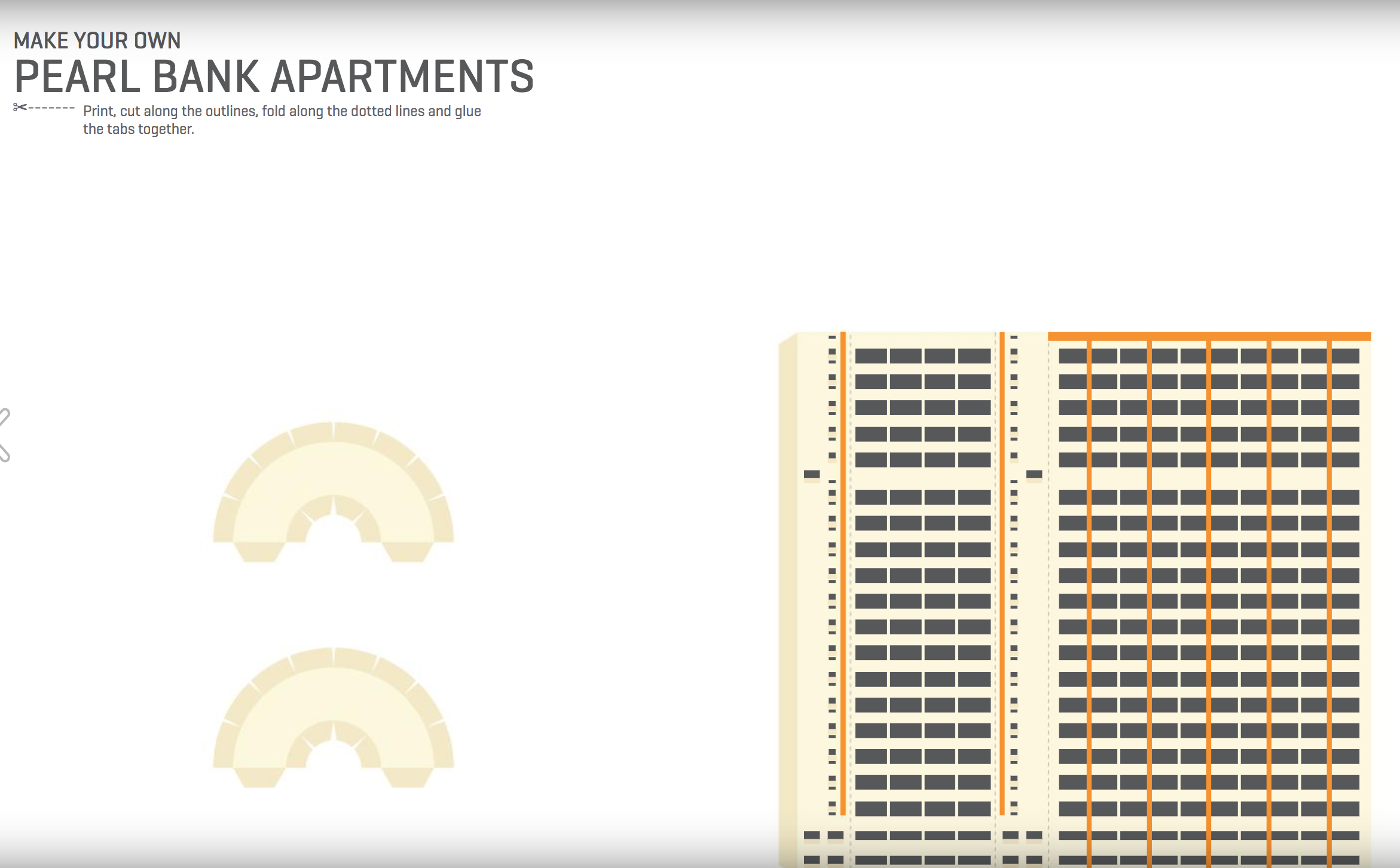 The apartment block was designed by local architect Tan Cheng Siong.
His succeeded in accommodating 272 apartment units and eight penthouses into that limited land area.
The deceptively simple facade houses a complicated puzzle-like structure which some have liken to a Rubik's Cube.
Tan recently said that en-bloc sales are "very unjust and tyrannical" and only benefit a few "rabble-rousers".
His view is that the present generation is cashing out on the value of a highly-prized asset at the expense of future generations, allowing developers to siphon off that value.
If you like what you read, follow us on Facebook, Instagram, Twitter and Telegram to get the latest updates.