Quick refresher: Dessert Fantasy, a dessert kiosk in Orchard Central, threatened to sue a customer who gave it a 2-star review:
In a Facebook post detailing the exchange between Fantasy Desserts and herself, the customer, Celena Ho, revealed that she was accused of leaving "fake feedback" that purportedly ruined the establishment's reputation.
The post was created on Sunday, Jan. 28.
Cease and desist
Fantasy Desserts has followed up on their threat to issue a lawyer's letter to Ho, on the grounds of defamation.
The letter, which is dated Jan. 29, asks for Ho to retract her defamatory statements by Jan. 30.
This is a section that Fantasy Desserts' representative, Sara Shantelle Lim, posted online: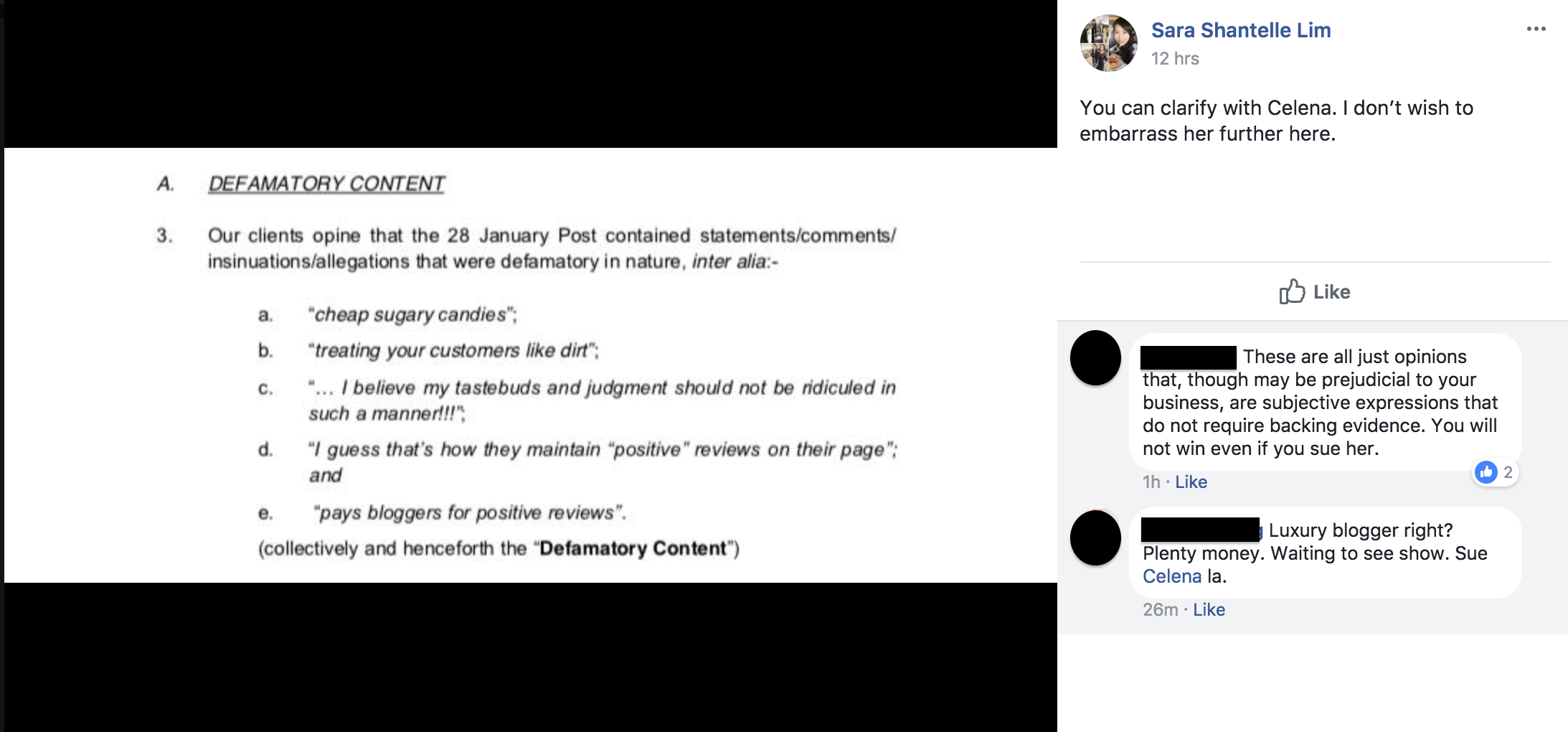 Lim had previously personally responded to Ho's review.
In case you can't see the words:
DEFAMATORY CONTENT:

Our clients opine that the 28 January Post contained statements/comments/ insinuations/allegations that were defamatory in nature, inter alia:-

a. "cheap sugary candies";

b. "treating your customers like dirt";

c. "... I believe my tastebuds and judgment should not be ridiculed in such a manner!!!";

d. "I guess that's how they maintain "positive" reviews on their page"; and

e. "pays bloggers for positive reviews".

4. (collectively and henceforth the "Defamatory Content")
And in a move that is likely related, Ho's Facebook post and profile have been removed.
The post was last seen with more than 800 shares on it.
[related_story]
Apologies ignored
According to Lim, the decision to issue a lawyer's letter only came after Ho ignored her attempts at reconciliation.
Lim had messaged Ho through Facebook on the evening of Jan. 28, the same day Ho's Facebook post was created: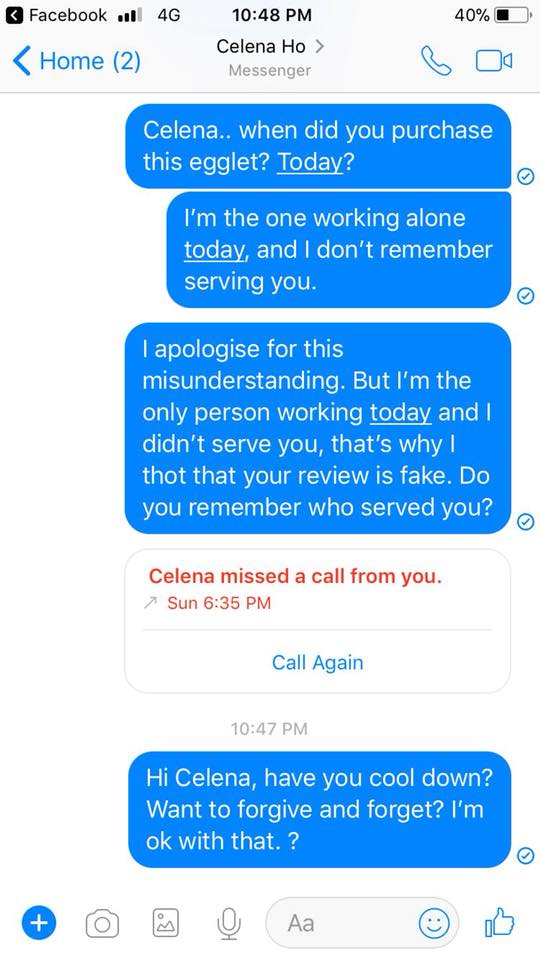 After being ignored, Lim continued to comment on Ho's now-deleted post:
The comments largely consists of taunts and explanations by Lim: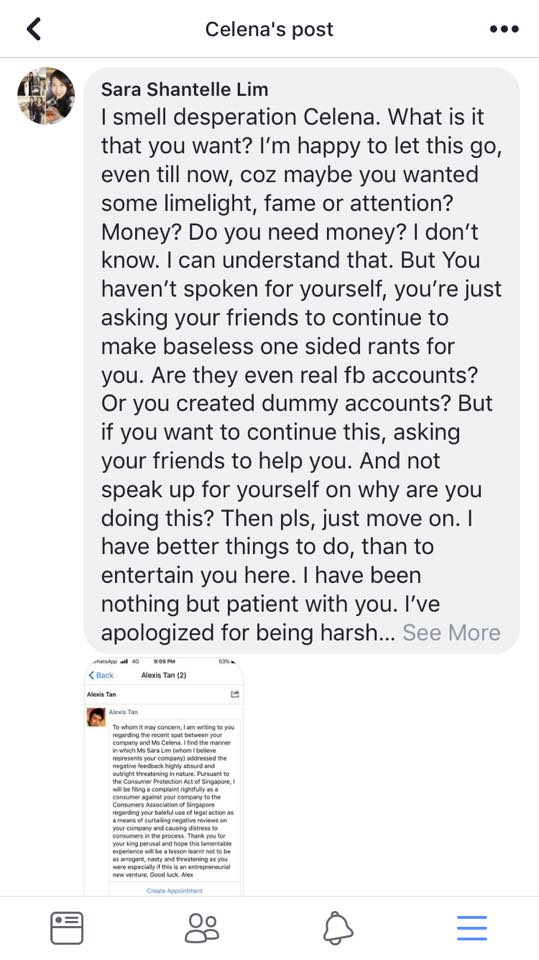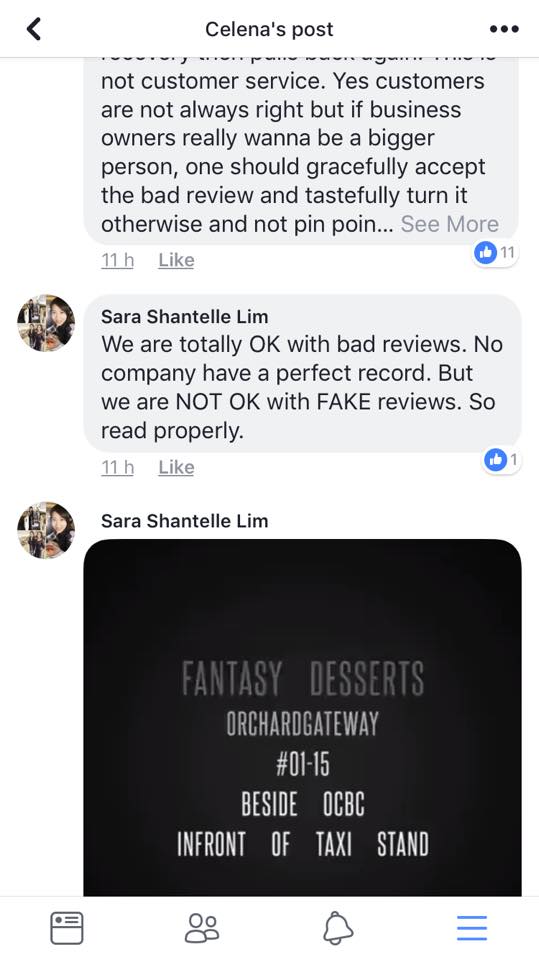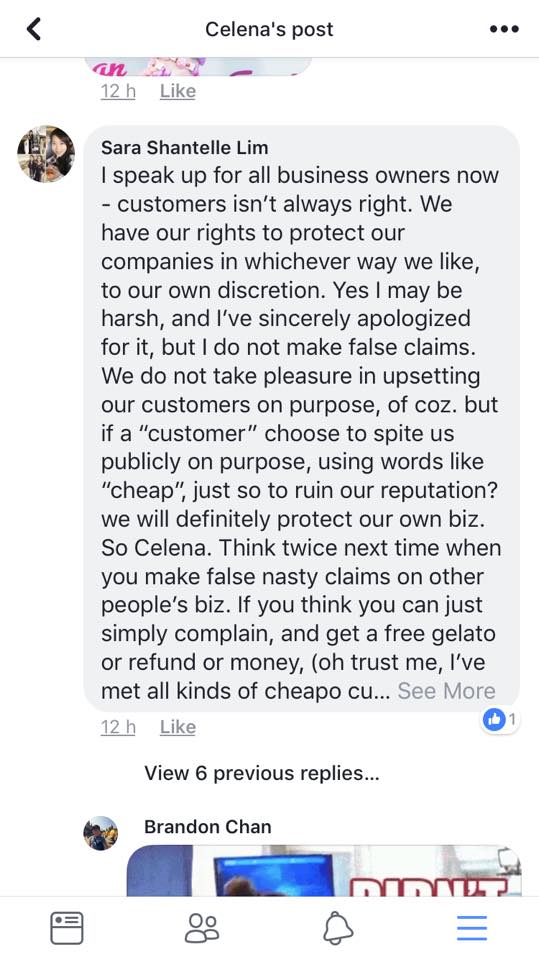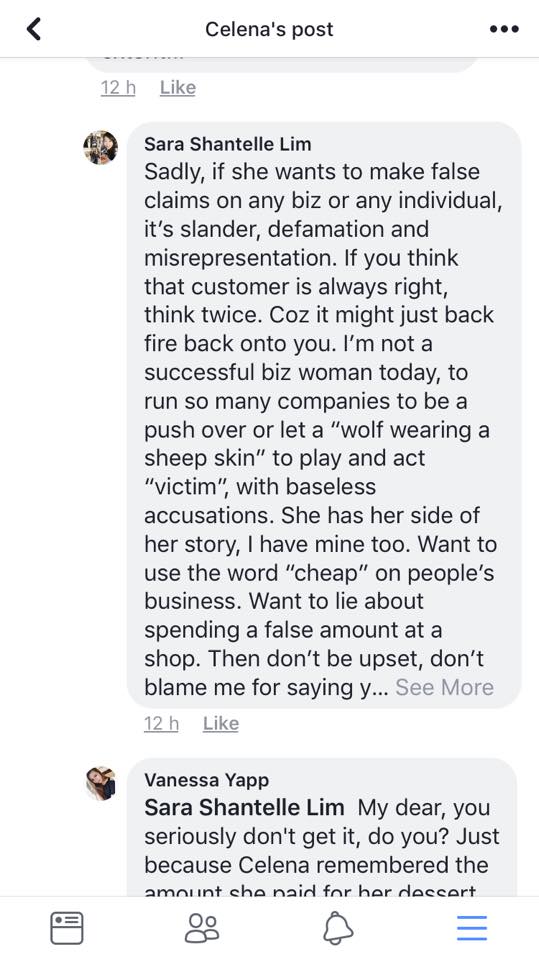 Lim also continued with her self-promotion: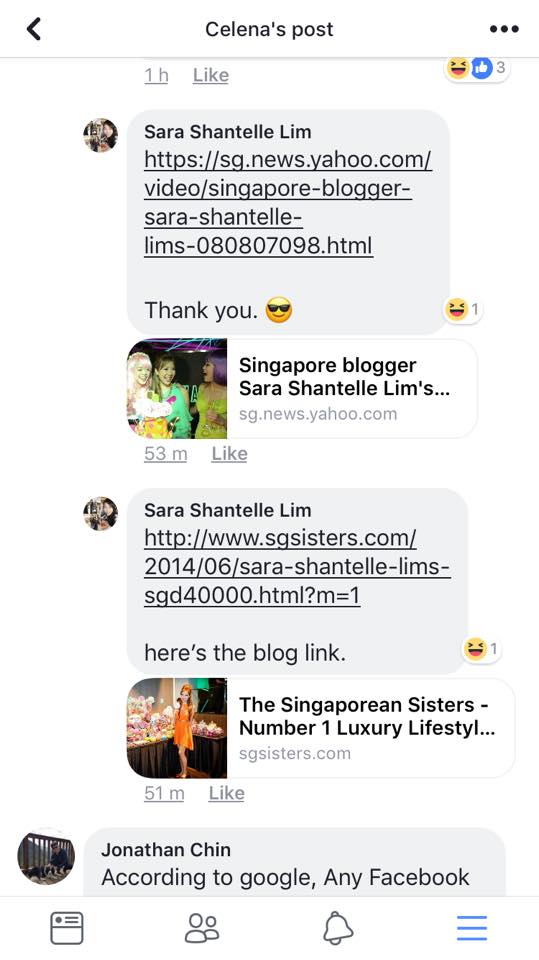 Top image from Sara Chantelle Lim and Fantasy Desserts' Facebook
If you like what you read, follow us on Facebook, Instagram, Twitter and Telegram to get the latest updates.