This is 18-year-old Cheyenne Goh.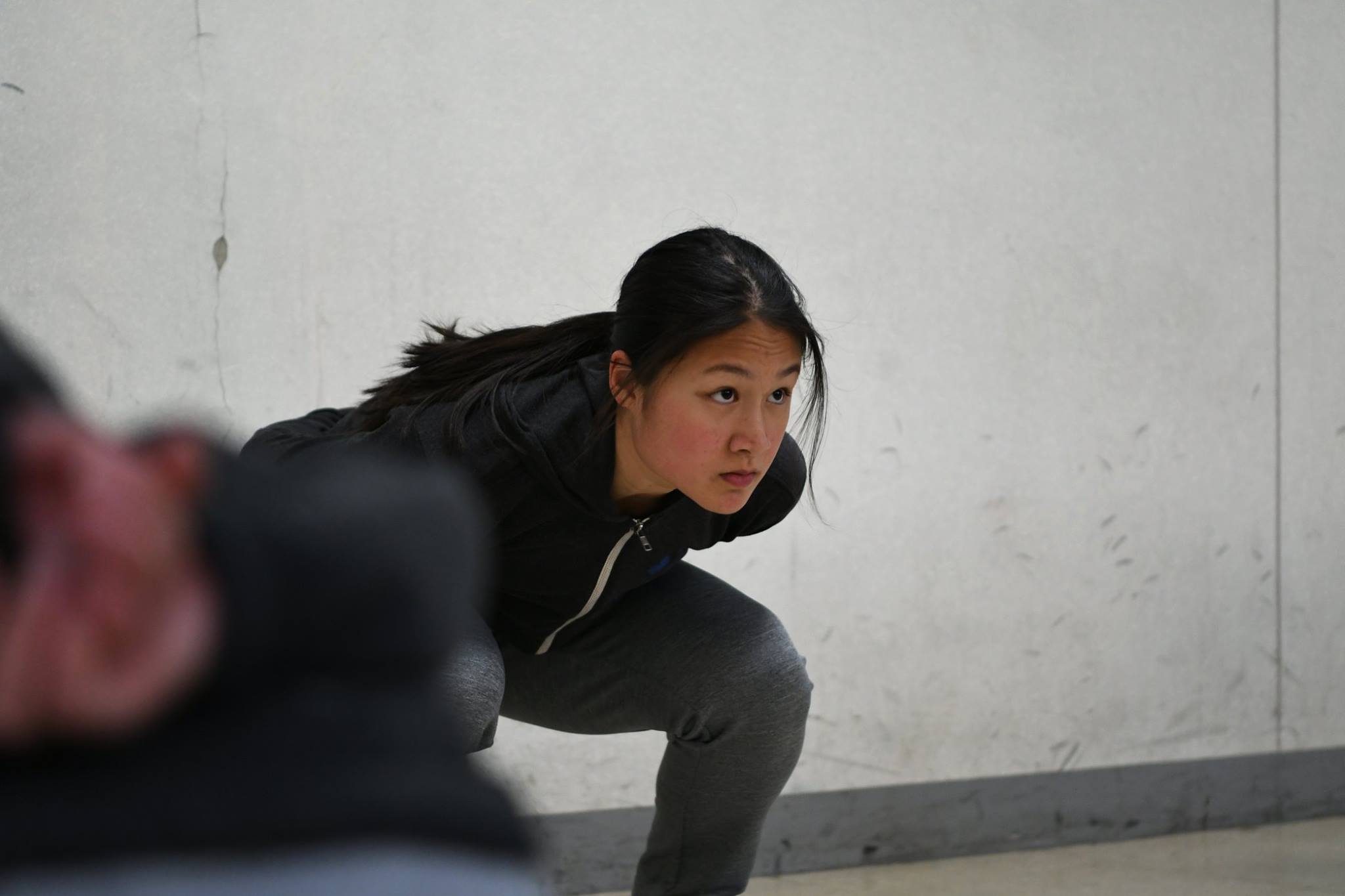 Goh has lived in Canada since she was four with her family, and started skating on the ice right away. She started out in hockey, but has said in interviews that she has always been a skater.
She switched to speed skating eight years ago, and started donning national colours in 2016.
She's still really young, but has already blazed a trail of firsts for Singapore on the winter sports scene internationally —
She was the first Singaporean female to compete in the Asian Winter Games last year,

She was among the first Singaporean athletes to compete in winter sports at the SEA Games (also last year), and came away with two silvers and a bronze (one silver was for a team relay), and

To qualify for the Olympics, she competed in short track speed skating events at the International Skating Union World Cup.
And on Saturday, Feb. 17, the teenager will take part in her first race as the first and only Singaporean athlete in history to compete at the Winter Olympics in PyeongChang, South Korea.
She will participate in her first heat for the only event she is competing in: the women's 1,500m short track speed skating race, at 5.55pm Singapore time.
At the Olympics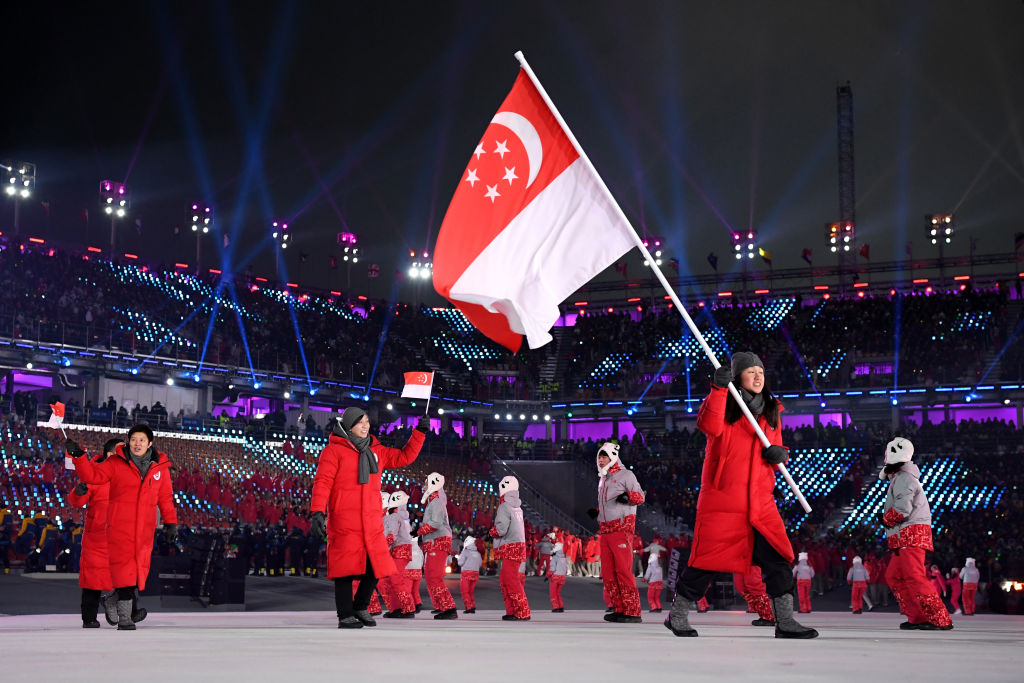 You might notice three other people in this picture, with Goh being Singapore's flag-bearer — they're not athletes, since she's the only one, but they are:
Tan Paey Fern, former national table tennis player and Team Singapore's chef-de-mission,

national coach Chun Lee-kyung, a four-time Olympic champion, and

a secretariat staff member from the Singapore National Olympic Council.
[related_story]
Goh's whole family is there too — her parents and two brothers — alongside another 11 relatives, and, of course, reps from the Singapore Ice Skating Association:
In Saturday afternoon's race, Goh will start on a 110+-metre oval track with about six or seven other skaters, and she will have to complete 13 and a half laps on it and be among the fastest three skaters in her group in order to advance to the semifinals.
There are six heats altogether. From there, the first and second-placed skaters get into Final A, while the third and fourth-placed skaters compete in Final B.
Chances are slim, but an important first experience
Truth be told, Chun notes Goh has a slim chance of getting past her first round — also competing in the same event are two-time 1,500m Olympic champion Zhou Yang of China and world-record holder Choi Min Jeong of South Korea — but in an interview with The Straits Times, she said nonetheless that this will be an important experience for the teen:
"She's still young, she has potential and I think after these Olympics, a lot will change. Maybe she will realise how much harder she has to train, or become more serious about training... I'm very satisfied with her progress so far."
And an important experience it has been — Goh has represented Singapore in a recent meeting with bigwigs at the International Olympic Committee and International Skating Union with Singapore's IOC representative Ng Ser Miang:
And to prepare for her maiden Olympic stint, Goh trained with Chun in Gojang in South Korea to get acclimatised to the frigid conditions — even though back in Canada, temperatures can go to minus 35°C:
And here's the best part: you can watch her compete live from your relatives' house, during your Chinese New Year visiting — Eleven Sports will be streaming it live from their Facebook page.
Meanwhile, here's a cute Skype interview they did with Goh at the Olympic Village:
All the very best, Cheyenne — we're rooting for you!
Top photo: MARTIN BUREAU/AFP/Getty Images
If you like what you read, follow us on Facebook, Instagram, Twitter and Telegram to get the latest updates.