The Singapore police has put a stop to the cash vending machine at Raffles Place.
The publicity marketing stunt involves a box that pays out S$50 when S$3 is put in.
The machine consists of a man inside a box giving out the S$50 note whenever someone feeds S$3 in.
The hashtag for the stunt is called #3dollarballer and the events are listed on its website.
It is unclear what the product or service is but more details will be out by March 1.
Help la... the queue for the free $50 pic.twitter.com/QVRPSKVORy

— Kimuii (@literallykimi) February 28, 2018
the 3 dollar baller over at raffles place could have been done better. Instead of earning 50 bucks, me and my boyf are earning blueblacks because of the pushes and people toppling over us

— 🧚🏻 (@Suhxilxxh) February 28, 2018
https://twitter.com/shimahxz_/status/968705640817397761
Cash vending machine madness has reached Raffles Place today!! pic.twitter.com/TfyBZ6ciXx

— nravs (@nravs) February 28, 2018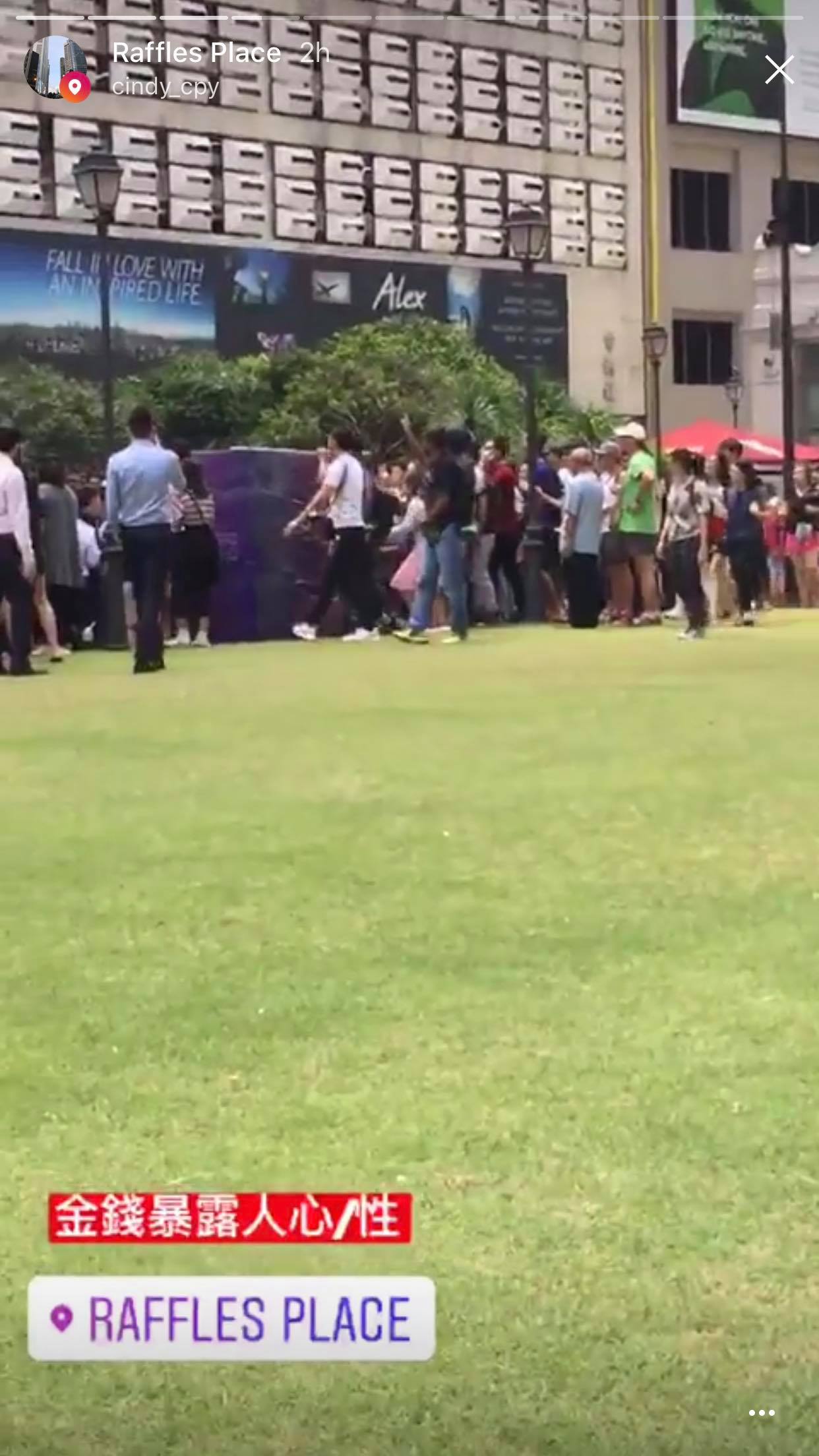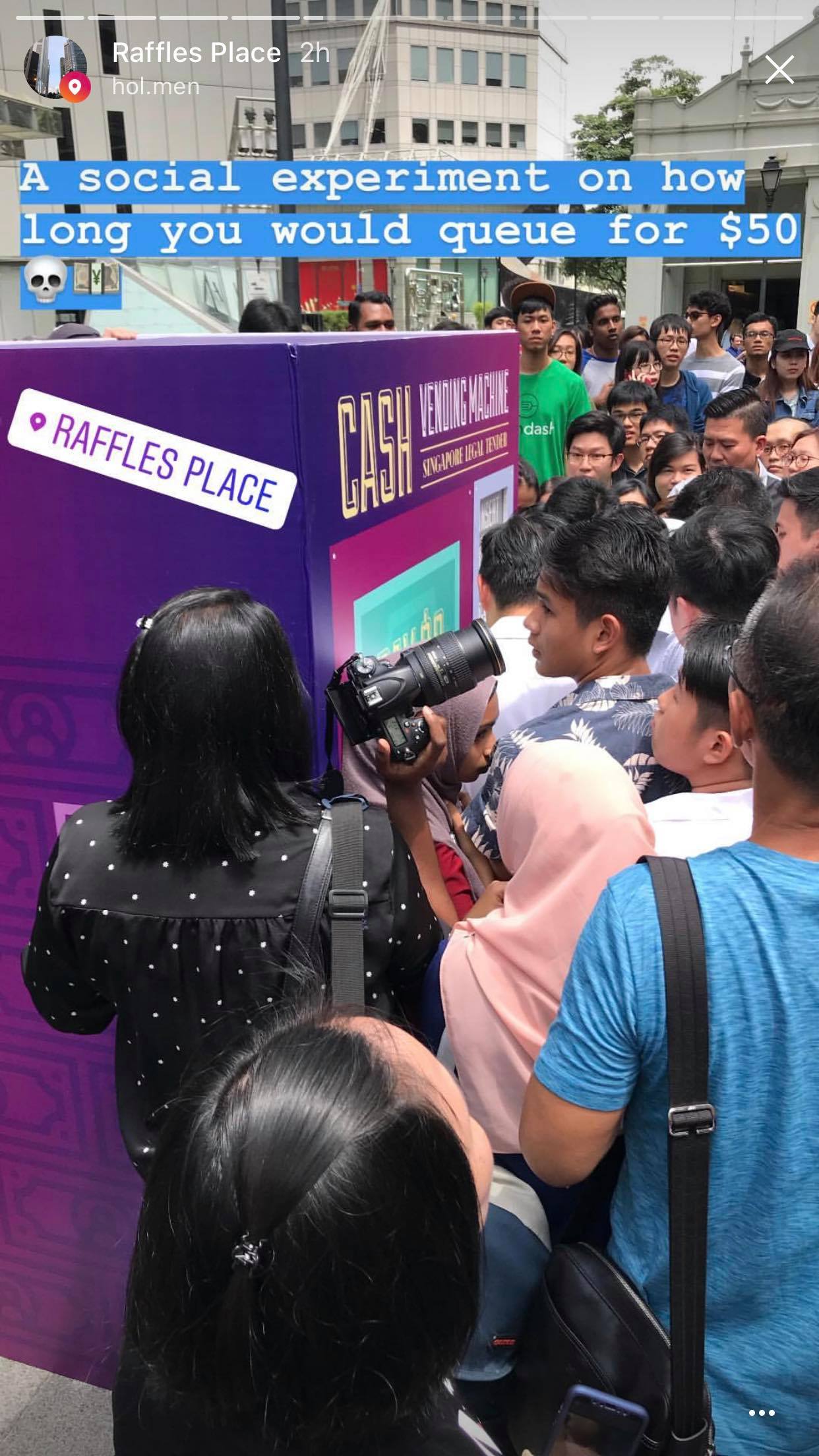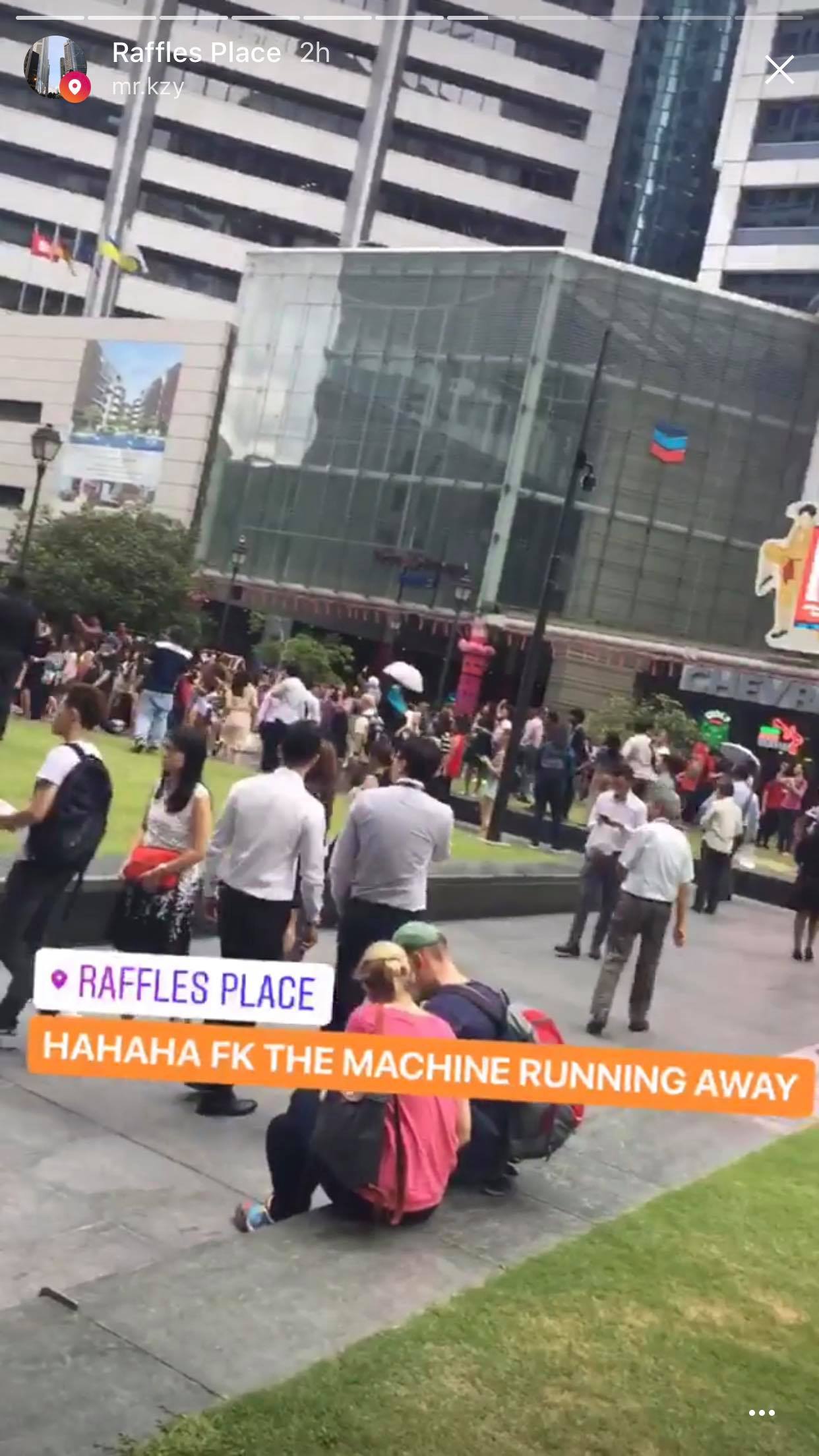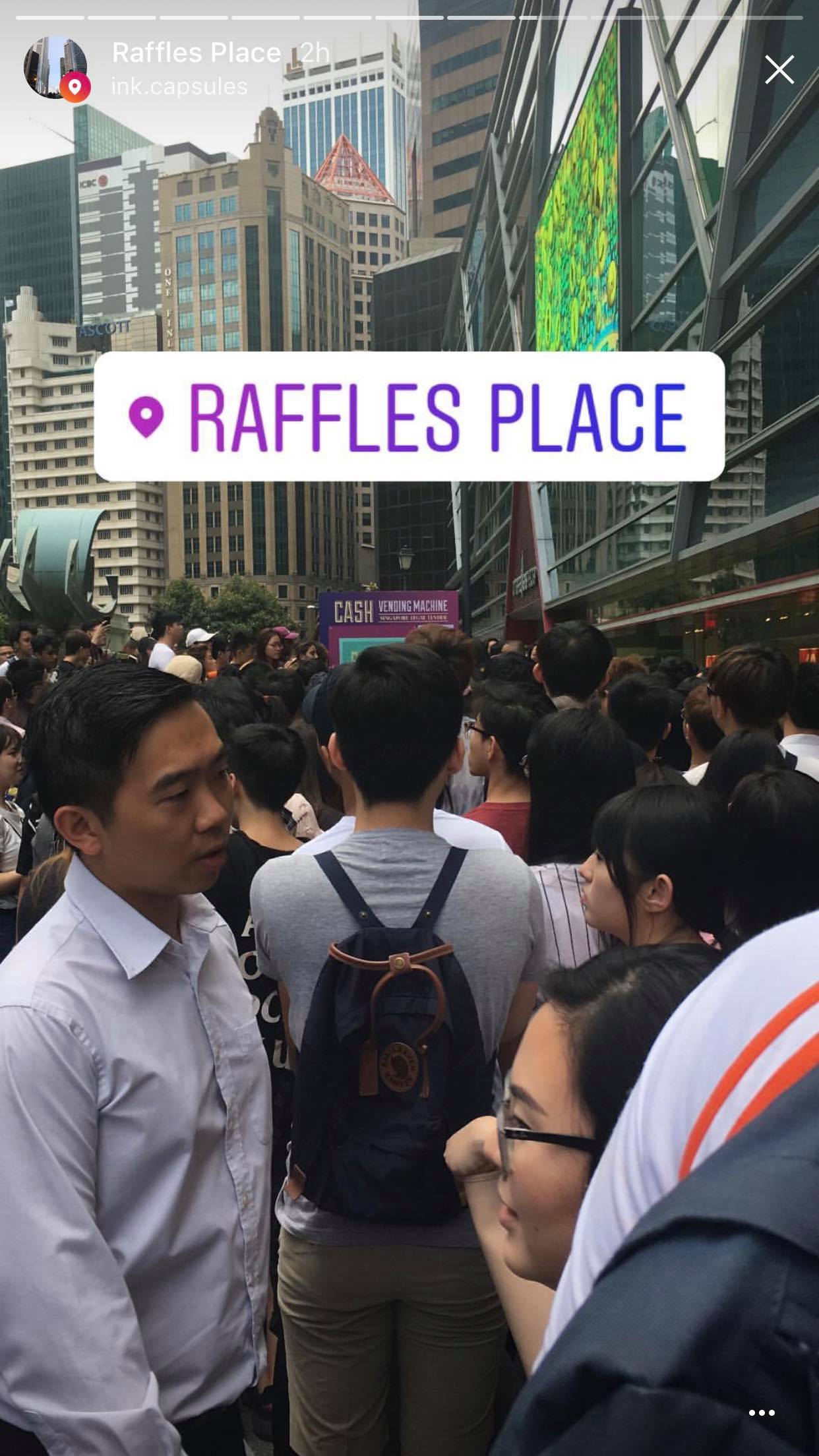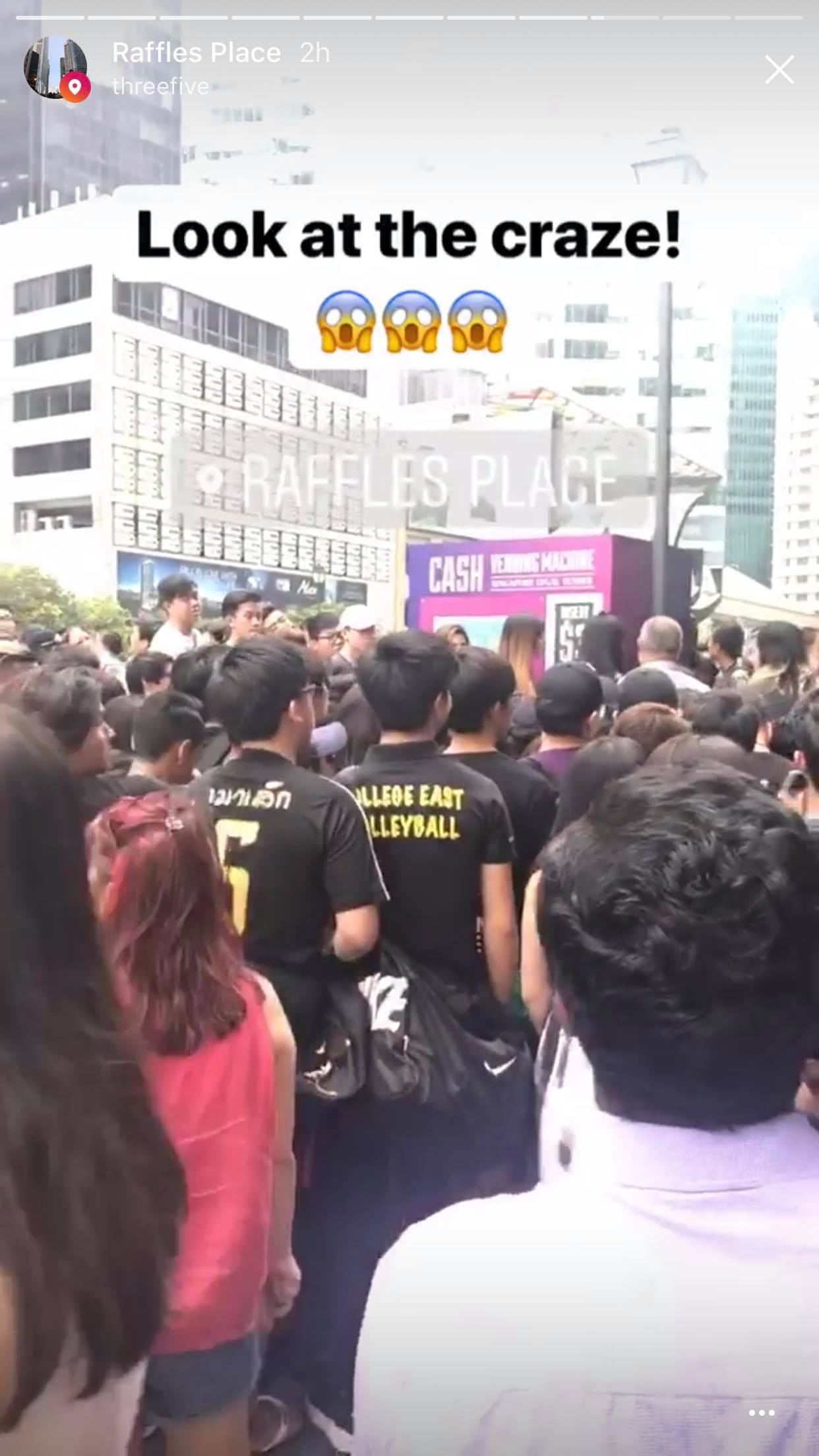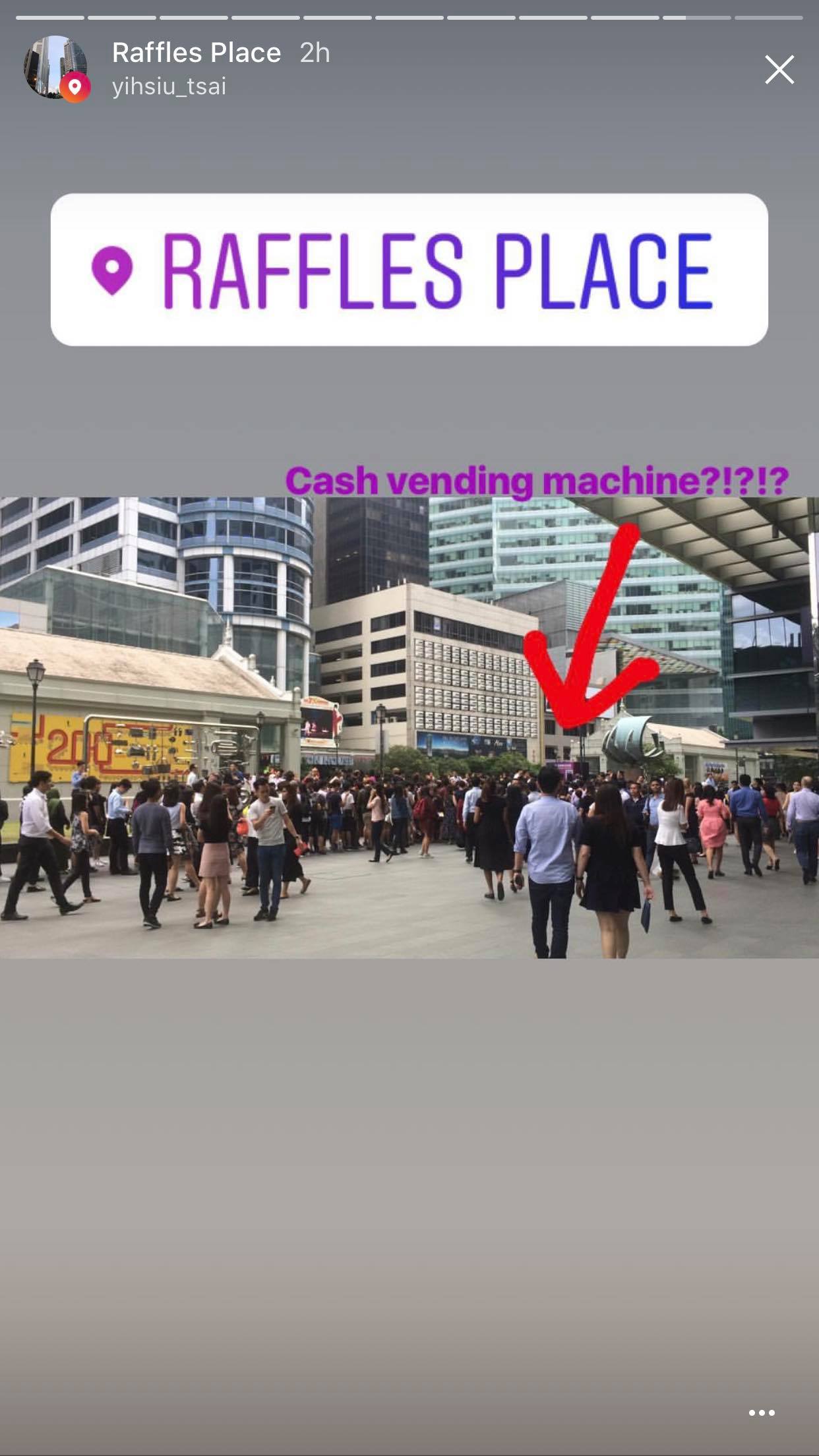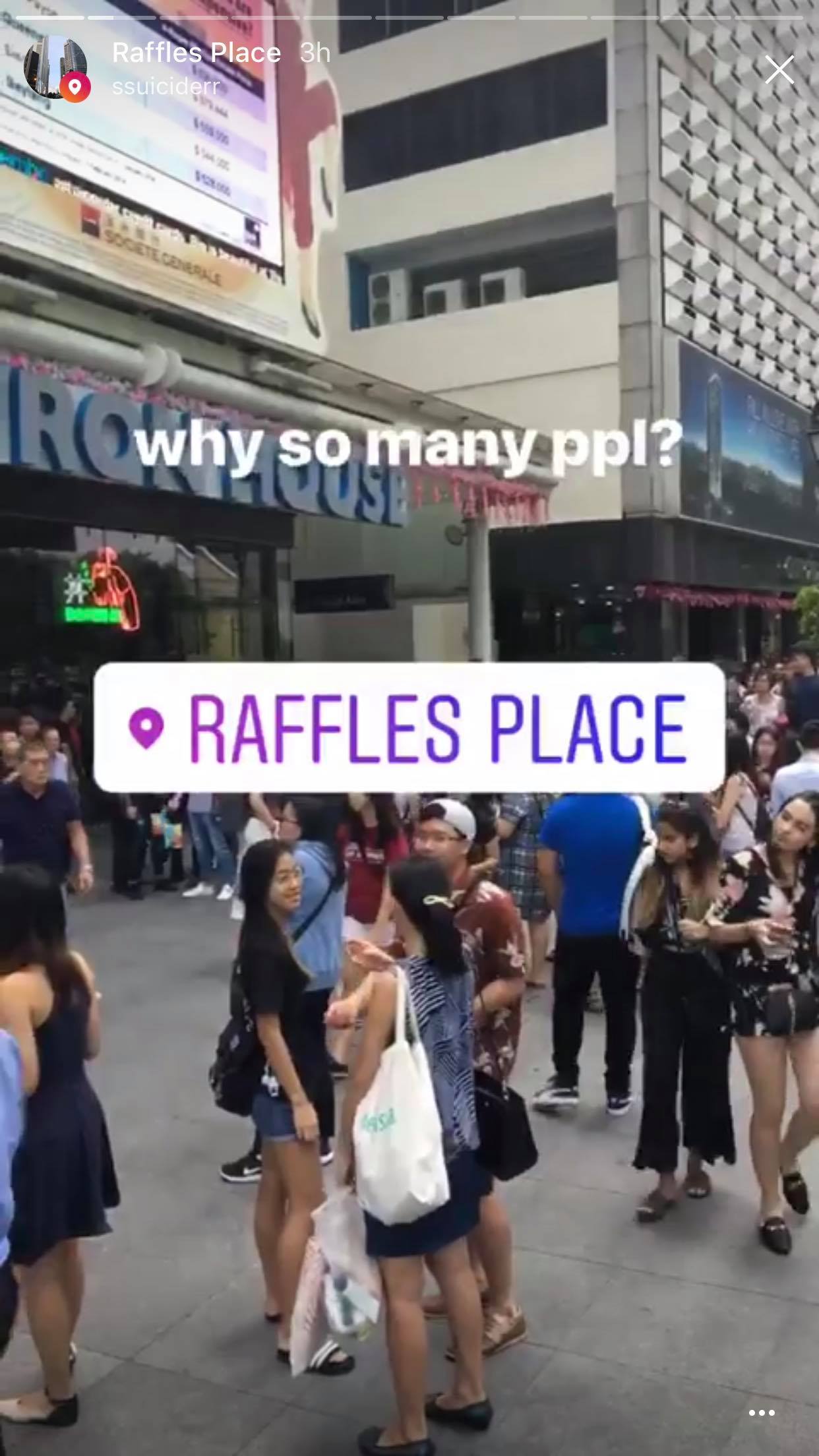 https://twitter.com/azruldasilva/status/968706309041377280
Police stepped in
The event on Wednesday, Feb. 28 at 12pm at Raffles Place saw the crowd size swell to the hundreds, all eagerly waiting to feed the vending machine money.
Photos showed a lack of a queue.
Two uniformed officers were seen talking to the organiser for about 10 minutes.
The organiser claimed that she was told to stop by the police.
The organiser said to the crowd: "I'm very sorry but because the police is already here, we have to stop the activation."
[related_story]
Crowd swelled
By 11.30am, some 300 people were seen lining up. The cash vending machine was stationed just outside Chevron House.
At 11.45am, the organiser moved the box to the pavement by Battery Road. The crowd followed.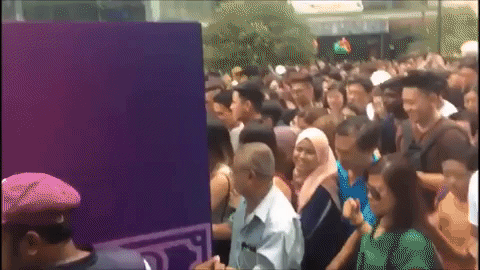 Then at 12pm, the box was moved to the grass patch in front of Chevron House. A larger crowd appeared.
In the end, the crowd was asked to disperse at 12.45pm by the organiser.
Several people were reported to have successfully exchanged their S$3 for S$50.
The promotion has been widely shared on social media. It appeared on Orchard Road on Tuesday between 5pm and 8pm.
It is due to make another appearance at [email protected] this afternoon, according to its website.
Update:
The Orchard Road event on Feb. 28 has apparently been cancelled.
3dollarballer said in a post that the S$50 notes have all been redeemed: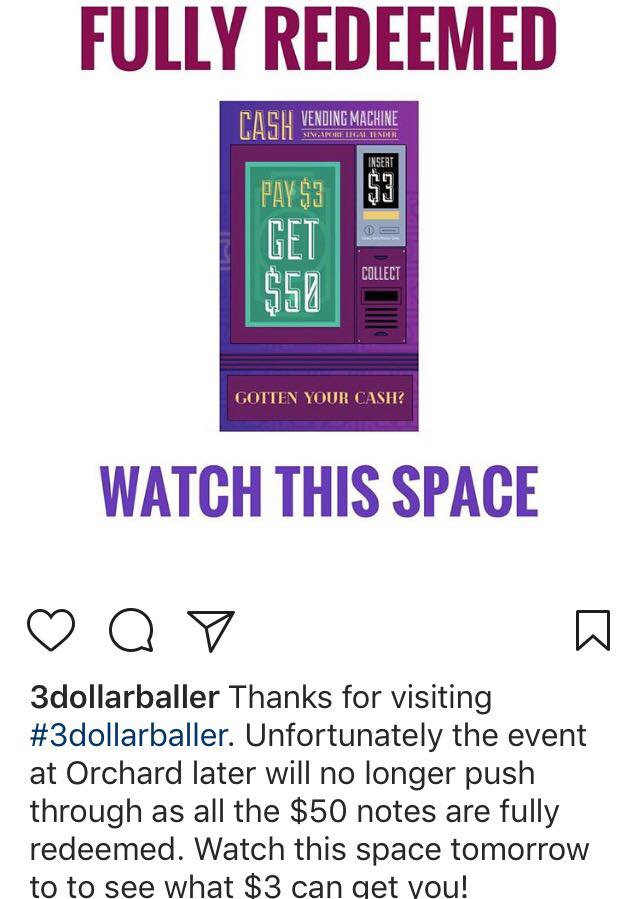 If you like what you read, follow us on Facebook, Instagram, Twitter and Telegram to get the latest updates.